Last updated Jun. 27, 2022 by Peter Jakes
You want to host your website but you don't know which web hosting service would be the best for your type of site.
Well, don't worry too much! This article will act as a guide and will help you make the best decision.
All the web hosting services listed here possess must-have features such as great site speed, ease of use, security, integrations, and other unique features that your site needs.
Here are 27+ Best Web Hosting Services.
Hostinger
Hostinger is a web hosting service provider that offers the cheapest pricing plans. Each of its pricing plans is targeted at a different audience and they all come at affordable rates.
If you are a newbie, you'll find Hostinger to be very clean and straightforward.
Features of Hostinger
1. Free SSL
2. E-commerce Optimization
3. Access Management
4. Free Migration
5. Reliable Speed
6. Backups
7. Cloudflare CDN & DDoS Protection
8. LiteSpeed WordPress Module
9.PHP Speed Boost
10. One-Click WordPress Installation
11. 24/7/365 Tech Support
12. Auto Script Installer
13. Unlimited Bandwidth and Database
Pricing
Hostinger offers different packages. The Hostinger Single plan costs $1.99/month, the Hostinger Premium plan costs $2.99/month, and the Hostinger Business plan costs $4.99/month.
The Cloud Hosting package offers pricing that ranges from $9.99/month to $69.99/month.
The VPS Hosting (Virtual Private Server) package offers six pricing plan that ranges from $3.95/month to $38.99/month.
If you are a gamer, the Minecraft package will be more suitable and it offers a pricing plan that starts at $8.95/month and ends at $29.95/month.
Hostinger offers a 30-day money-back guarantee for all its plans.
Bluehost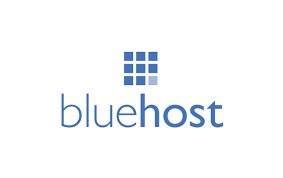 Bluehost is home to millions of websites for a reason. Its intuitive interface, amazing customer service, great uptime of 99.99%, and reliable site speed will give you the best hosting experience.
Features of BlueHost
1. Unlimited Domain Hosting
2. WordPress drag-and-drop site builder
3. Free Cloudflare integration
4. Free SSL certificate
5. Customizable cpanel
6. Fast page load time
7. Multiple Site tool add ons
8. Free domain-specific email addresses
9. Unlimited disk storage
10. Security
It also offers e-commerce features such as SSL Secure Server, Zdn Cart Shopping Cart, Free Generated Certificate, OpenPGP/GPG Encryption, and more.
Bluehost Pricing
Bluehost's shared hosting plan ranges from $2.95/month to $18.95/month. And its online plan package which offers two pricing options ranges from $12.95/month to $32.95/month.
The Managed WordPress package offers three pricing options that start at $9.95/month and end at $27/95/month.
WordPress Hosting plan ranges from $2.95 to $5.45, and the dedicated hosting plan ranges from $79.99/month to $119.99/month.
BlueHost offers a 30-day money-back guarantee for all of its plans.
Nexcess
Nexcess is a web hosting provider that provides hosting for all kinds of websites.
If you have an e-commerce site, then Nexcess is suitable for it since it comes with features such as sales monitoring tools, built-in CDN with 22 locations, cart abandonment technology, automatic image compression, free SSL, and more.
Features of Nexcess
1. Email hosting
2. Daily Backups
3. Built-in server-level caching.
4. Unlimited Traffic
5. Security, Updates, and Maintenance feature.
6. One-click staging sites.
7. Malware monitoring.
8. Advanced Caching
9. Unlimited email account
Nexcess Pricing
Nexcess pricing packages will fit any of your budgets. Its managed WordPress Hosting price ranges from $15/month to $832/month and its Nexcess managed WooCommerce Hosting price ranges from $19/month to $999/month.
HostGator

HostGator is a leading provider of web hosting services that hosts over two million websites.
It offers a free domain in your first year of registration, and it also offers free site transfers.
HostGator also comes with important features such as unmetered bandwidth, 99.99% uptime guarantee, free SSL certificate, and one-click installs.
Features of HostGator
Free search engine optimization tools
Free IP
Unlimited storage
Dedicated and shared servers
Virtual Private server
Integrations
HostGator Pricing
HostGator offers multiple packages such as Shared hosting, Gator website builder hosting, optimized WordPress hosting, VPS hosting, dedicated server hosting, Windows shared hosting, Reseller hosting, and Cloud web hosting.
Nevertheless, HostGator pricing plans range from $2.78/month to $289/month.
GreenGeeks
Just like its name, GreenGeeks is an eco-friendly web hosting service provider for all who are passionate about preserving the ecosystem.
GreenGeeks partners with the US Environmental Protection Agency (EPA), and it hosts millions of websites using renewable energy.
Although it markets itself as an environmentally friendly web host, this isn't the only reason it is popular among site owners. Its advanced and powerful features will be highlighted below.
Features of GreenGeeks
SSD Storage Arrays
Built-in Scalability
Custom Security
24/7 Customer Support
Stable Hosting Platform with multiple hosting options
Advanced speed technologies
Other features include a free SSL certificate, on-demand backups, free dedicated IP, unmetered transfers, one-click installs, object caching, and more.
GreenGeeks Pricing
GreenGeeks offers four packages. The WordPress hosting and the WooCommerce hosting package has a starting price of $2.95/month.
The Reseller Web hosting package starts at $29.95/month, and the Virtual private server package starts at $39.95/month.
WP Engine

WP Engine powers over 1.2 million websites in 150 countries. And it is best known for the great site speed it offers.
WP Engine enables daily backups and automated updates. It also offers a drag-and-drop editor and multiple themes that enable you to build a mobile-friendly and impressive website.
Features of WP Engine
Real-time threat detection
Outstanding customer service
SEO tools
60-day money-back guarantee
Automated site migration plugin
Unlimited monthly transfers.
WP Engine Pricing
WP Engine offers three pricing plans. The managed WordPress package has a starting price of $20/month, and the eCommerce solution plan has a starting price of $50/month.
Contact the WP team in order to get a price quotation for the Enterprise solution.
iPage

Although iPage has a starting price of $1.99/month for its web hosting services, it offers value that exceeds the money you pay.
It is a suitable hosting service for both beginners and professionals. Its pricing plan starts at $1.99/month.
Features of iPage
Unlimited domain names
Unlimited disk space
Free SSL certificates
Scalable bandwidth
Unlimited MySQL database
Free one-year domain
Advanced security
UPS power backups
Site traffic monitoring tools
Foundation control panel
24/7 network monitoring tools
Its design features include WordPress one-click installer. Website building tools, customizable layouts, content management systems, and more.
iPage also offers eCommerce features such as PayPal integrations, shopping carts, and email marketing integrations.
SiteGround

If you are looking for a web host service provider that prioritizes the satisfaction of their clients, then pick SiteGround. They provide amazing phone support and a live chat feature.
Aside from that, SiteGround provides services that enable you to migrate your site, build a site, and sell online. It has a 99.99% uptime period and the latest integration technologies.
In addition, SiteGround has a starting price of $3.95/month.
Features of SiteGround
In-house hosting solutions
Smooth website transfer
Ecommerce solutions
CMS Application Optimization
SiteGround Pricing
SiteGround offers different packages. But its web hosting package offers three pricing plans.
The StartUp plan costs $3.95/month, the GrowBig plan costs $6.69/month, and the GoGeeks plan costs $10.69/month.
A2 Hosting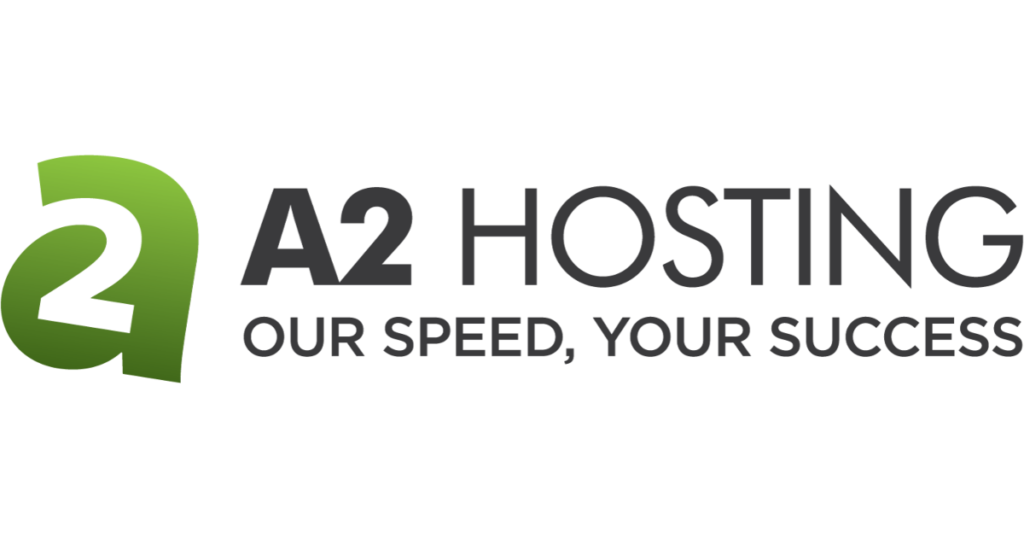 A2 Hosting offers a wide range of hosting services which includes Shared Web Hosting, WordPress Hosting, VPS Web Hosting, Dedicated Hosting, and Resellers Hosting.
It also offers domain registration and management services.
Pricing for A2 Hosting starts at $2.99/month.
Features of A2 Hosting
1. 20X Faster Turbo Server: This feature of A2 Hosting provides you with impressive site speed and helps you with your SEO rankings. It also reduces your bounce rate and increases your conversion rates.
2. Account Migration: Unlike other web hosts that demand payment for account migration, A2 offers this service for free.
3. SSL Certificate: A2 Hosting offers various SSL solutions that keep your data secured.
4. Site Builder: A2 Hosting comes with built-in templates and tools that enable you to create professional-looking websites.
5. Email Hosting Solutions: A2 Hosting enables you to host an unlimited number of emails for your website.
6. 24/7 Customer Support
7. 99.9% Uptime Commitment
HostPapa

At a starting price of $3.95/month, HostPapa offers everything you need to take your website, apps, and email online.
With HostPapa, you can easily create and launch a custom domain.
HostPapa also comes with customizable themes and tools for website building. Email hosting solutions are parts of its features.
Although its dashboard and control panel is easy to navigate, HostPapa provides you with tutorial videos that cover everything you need to know when using HostPapa.
Features of HostPapa
1. SSD Storage: HostPapa's Solid-state disks give your website an impressive loading speed.
2. Free SSL Certificate: For the security of data exchanged between your site and a visitor.
3. Free Cloudfare CDN: Hostpapa offers a free Content Distribution Network to secure your site from hackers and to enable visitors to access your content easily.
4. Cloud Linux: This feature prevents your site from getting affected by attacks in a shared website hosting environment.
Dreamhost
Dreamhost is a go-to web host provider if you are on a tight budget. Its WordPress and Website hosting services have a pricing that starts at $1.99/month.
It doesn't offer a free trial period, but you can use its remixer site builder tool for 14 days without paying. Dreamhost also offers a 97-day money-back guarantee if you're not satisfied with their services.
Free SSL certificates and a 100% uptime period are the features of Dreamhost.
Other features include multiple caching layers, 24/7 expert support, an intuitive interface, unlimited domain names, unlimited bandwidth, unlimited number of emails, unlimited data storage, and more.
Cloudways

Cloudways is a web hosting service suitable for web developers and experts who want absolute control over their websites.
It is also designed to meet the needs of beginners who have no idea about web hosting.
Cloudways uses a cloud hosting approach to host your site, and it offers a wide range of web hosting services.
To keep your site safe from attacks and vulnerabilities, Cloudways offers advanced security features.
These security features mitigate DDoS attacks in 3 seconds and enables great site speed.
The Web Application Firewall (WAF) feature runs tests on millions of websites in order to identify possible threats to your website.
Other security features of Cloudways include Two-Factor Authentication, Cloudways Bug Bounty Program, User Role Management tool, SSL Certificates, Database Security, Bot Protection, End-to-End Encryption, and Suspicious Device Login Control tool.
It also offers site cloning, automatic backups, on-demand single-site backup, free CDN, and more.
Pricing starts at $12/month.
Kinsta
Kinsta is a WordPress hosting service provider that caters to the hosting needs of over 24,000 sites and companies.
If you own a site, e-commerce store, small business, non-profit organization, enterprise, or any kind of business, Kinsta offers features that meet your every need.
Kinsta is built on the Google Cloud Platform and uses Google's advanced C2 virtual machine to deliver 200% speed and performance to its users.
The Kinsta APM which is a custom tool designed by Kinsta keeps you updated on the performance of your site. It also identifies issues that could slow your site.
The developer features of Kinsta are WP-CLI, one-click cloning, ionCube loader, Git, and SSH. It also comes with add-ons such as Redis, backup options, and Nginx reverse proxy.
Other features of Kinsta include website caching, weekly automatic database optimization, user roles, Free SSL, two-factor authentication, SFTP/SSH protocol, PHP versions, and white-labeling.
Pricing starts at $35/month.
LiquidWeb

LiquidWeb was created in 1997 and has since enjoyed a stable reign in the world of web hosting.
It comes with web hosting solutions for freelancers, agencies, business owners, and resellers.
VPS Hosting, Dedicated Hosting, WordPress Hosting, Magento Hosting, and WooCommerce Hosting are the services it offers.
LiquidWeb also comes with iThemes security pro plugin, unmetered bandwidth, automatic backup options, unmetered bandwidth, free SSL certificate, 99.99% uptime guarantee, unlimited email hosting, automatic image compression, and more.
LiquidWeb excels in the customer support they offer. So if this interests you, you can check them out.
Pricing starts at $13.30/month.
Inmotion Hosting

Inmotion Hosting offers various hosting options such as Shared Hosting, Dedicated Hosting, WordPress Hosting, and VPS Hosting.
Its shared hosting plan starts at $2.99/month and offers free SSL, 100GB storage, unlimited bandwidth, marketing tool, 2X speed, security tools, 10 email addresses, and two websites.
Inmotion Hosting takes customer support seriously, and so it offers a live chat feature, phone support, a knowledge base, product guides, a community support center, email tutorials, and more.
Its security features include automatic backups, hack and malware protection, Free SSD storage, NGINX, speed optimization, and more.
AccuWeb Hosting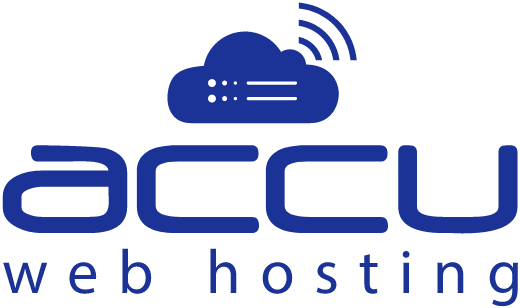 AccuWeb hosts more than a million websites and offers hosting services such as web hosting, cloud hosting, VPS hosting, Forex VPS hosting, WordPress hosting, Reseller hosting, and Dedicated hosting.
Having had 19 years of experience in the hosting world, AccuWeb comes with every advanced hosting feature that your site needs.
Over 100,000 VPS server is under its management and it is best known for having a fast customer service response time.
AccuWeb's basic plan starts at $5.49/month and offers the latest Microsoft Web Tools, Free SSL certificate, ASP.Net Core, SQL Server Database, and a dedicated application pool.
WebHostingPad

All the plans offered by WebHostingPad come at a very affordable rate.
With $1.99/month, you can receive web hosting services such as a free SSL certificate, 99.9% uptime, free domain name, SiteLock Lite, unlimited email, one-click WordPress Install, unlimited website builder, and more.
WebHostingPad comes with free analytics tools that enable you to monitor, analyze, and improve your site performance.
In addition, WebHostingPad provides tools that guide you through your web hosting journey.
It comes with a 30-day money-back guarantee if you're skeptical about using WebHostingPad.
Domain.com

Domain.com comes with multiple domain extensions that enable you to choose the perfect domain for your site.
It also provides web hosting services as well as website builder tools, web design tools, and marketing services.
Domain.com offers three pricing plans for its web hosting service. The basic plan starts at $3.75/month and offers a free domain for the first year, unlimited storage, 5FTP Logins, free SSL, scalable bandwidth, one website, and 10 MySQL databases.
Its WordPress Hosting plan also starts at $3.75 and comes with great speed, mobile-friendly themes, pre-installed plugins, security, a custom control panel, and support.
Namecheap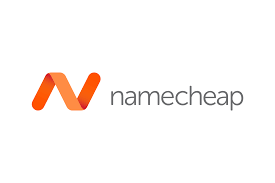 Namecheap is a web hosting service provider that enables you to buy, register, and transfer a domain.
Other services it offers include WordPress Hosting, Email and Email migration, an App marketplace, and security.
The hosting services it provides include Shared hosting, WordPress hosting, Reseller hosting, VPS hosting, and Dedicated hosting.
Namecheap's stellar plan which starts at $1.48/month gives you free CDN, 20 GB SSD, automatic SSL installation, web building tools, and 3 websites.
The Stellar Plus plan costs $2.18/month and offers more features such as unlimited websites and auto backup.
In addition, Namecheap allows you to embed professional business email into your website at the cost of $0.091/month. This Email feature has a free forever plan that comes with Anti-spam protection.
GoDaddy Web Hosting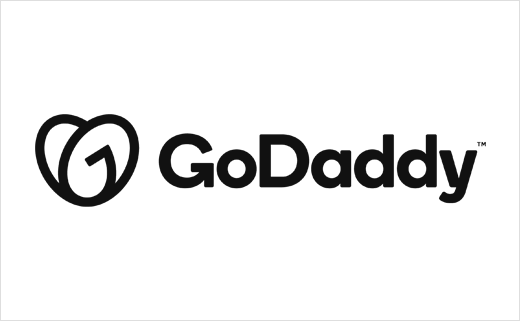 Over 15 million people host their websites on GoDaddy. This is due to it being a reliable web hosting provider.
GoDaddy enables you to register your domain names, build your site, host your website, and market your site.
It has a 99.9% uptime guarantee and a superior page loading speed.
With 3.99 euros per month, you can get GoDaddy's most basic plan called ECONOMY.
This Economy plan offers 100GB storage, daily backups, free one-click WordPress install, 10 databases, unmetered bandwidth, free email, one website, two free Microsoft 365 mailboxes, and a free domain.
This web hosting service provider is suitable for Linux and Windows users.
In addition, GoDaddy provides one of the best customer support in the world of web hosting.
WordPress VIP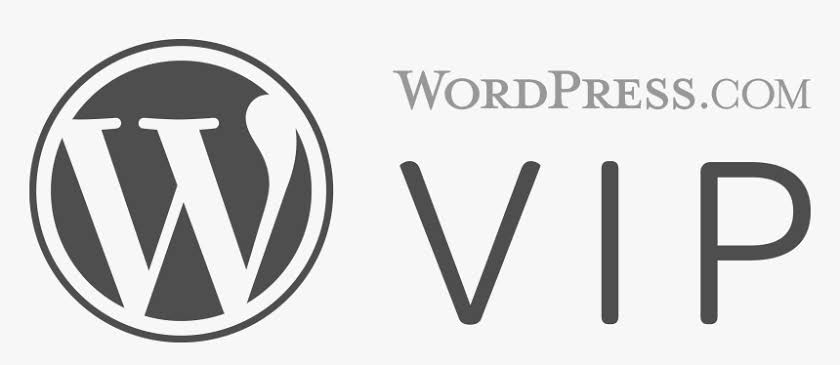 WordPress VIP is one of the world's most popular open-source Content Management Systems (CMS).
It offers advanced services such as content management, content agility, content analytics & optimization, commerce, comprehensive security, and more.
In addition to providing CMS services to Enterprises and websites, WordPress VIP also offers web hosting services that fit the standards of individuals, small businesses, and large-scale websites.
It is a very secured, powerful, and fast hosting platform hence it is trusted and used by Facebook, Spotify, CNN, USA Today, and other famous content sites.
WordPress VIP offers a quotation-based pricing system.
Other advanced features of this web host provider include Integrated A/B testing, Advanced Integrations, and Multilingual support.
EasyWP
EasyWP is a web hosting service provider that offers a 30-day free trial period to enable you to test the waters.
It also offers a website loading time of 0.7 seconds which is one of the fastest in the world.
With EasyWP, you can build and host a customized site in minutes with just $4.88 per month.
Features provided by EasyWP include 1x WordPress website, 99.9% uptime, unlimited bandwidth, cache plugin, backups & updates, 10GB SSD storage, free CDN, SFTP files access, and free SSL.
EasyWP is powered by Namecheap cloud.
IONOS (1&1) Hosting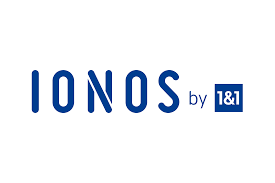 IONOS is one of the most affordable web hosting service platforms. Pricing starts at $0.50 per month.
Even at an affordable rate, IONOS offers advanced web hosting services that meet the need of your site.
IONOS offers easy staging, free SSL, instant updates, free domain, free email, 99.9% uptime, and DDoS protection. Its $2/month plan comes with more features such as SSD SAN storage, full root, API, and unlimited traffic.
Other features of IONOS include HiDrive Cloud storage, cloud server, enterprise cloud, website building tools, dedicated hosting & server, WordPress hosting, and vServer.
Weebly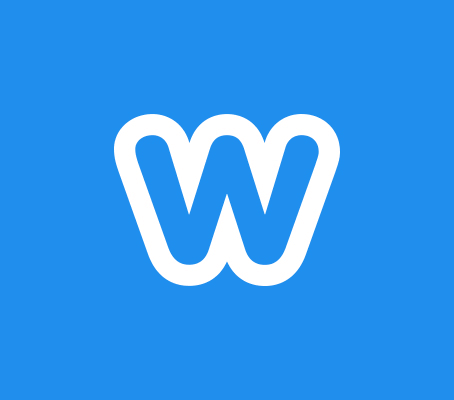 Weebly is a website builder and a web host service provider.
Its web-building features offer customizable webpage design and tools that enable you to create an impressive and professional-looking site.
Unlike other web host providers, Weebly offers a free web hosting service if you buy a domain on its platform. It operates a buy one get one free system.
Weebly offers four pricing plans for its web building services and it also has a free forever plan.
Building a website with Weebly has a starting price of $5. Every paid plan offered by Weebly comes with free web hosting.
Other features of Weebly include App store, code editor, email marketing tools, form builder, multiple templates, HD Video player, image editor, responsive web design, video background, SEO, and more.
FreeHostia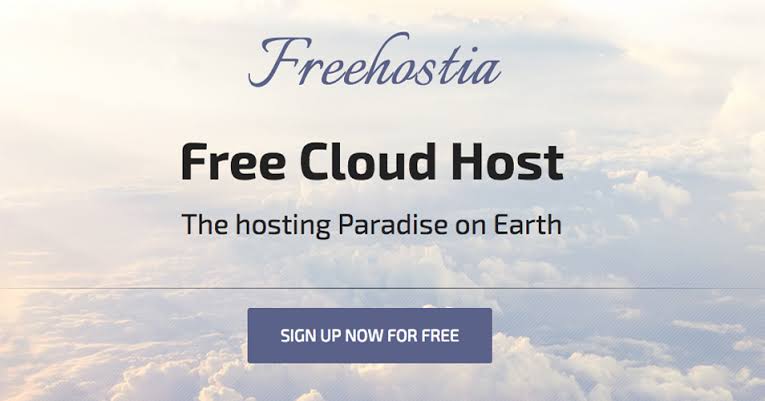 Just as its name suggests, FreeHostia is a web host service provider that offers free-forever web hosting services with no ads.
This free platform enables you to host up to 5 domains, and it comes with a 250MB disk space, 3 email accounts, one MySQL database, 6GB monthly traffic, a one-click free installer, and 10MB MySQL storage.
The virtual private server hosting costs $6/month, semi-dedicated server hosting costs $29.95/month, and the dedicated server hosting costs $95.00/month.
In addition, FreeHostia offers free domain name and free cloud hosting services.
However, the free web hosting services it offers are only suitable for small businesses and sites.
000webhost

000webhost is another free web hosting service provider.
Although its services are free, the features it offers are advanced and powerful.
Features of its free services include one website, 3GB bandwidth, 300MB disk space, 99% uptime guarantee, free control panel, one MySQL database, Cloud protected Nameservers, and more.
The free service doesn't offer free SSL, email account, 24/7 support, daily backups, and free domain. To enjoy these features, you have to upgrade to a paid plan.
Its paid plans start at $2.99/month, and it offers everything you need to host your site.
WpxHosting

WpxHosting is best known for the speed and impressive performance it gives to websites on its platform.
Founded in 2013 by Terry KYLE, WpxHosting is a web hosting platform that offers unlimited bandwidth, automatic backups, 99.95% uptime guarantee, high-speed custom CDN, free unlimited SSL certificate, stellar customer support, and a 30-day money-back guarantee.
Pricing for WpxHosting starts at $24.99/month.
FreeHosting.com

FreeHosting.com is a free web hosting service provider that also offers paid plans for users seeking upgraded and advanced features.
Its free plan comes with standard features such as unmetered bandwidth, 10GB server space, one free MySQL database, one free email, site building tools, one hosted website, no subdomains, control panel, app installer, and one-time billed addons.
FreeHosting.com has a paid plan that starts at $7.99/month.
Frequently Asked Questions
What is a Web Hosting Service?
A web hosting service is the service of providing a platform where individuals and companies can host their sites, files, email, games, and other internet services.
What are the 5 Best Web Hosting Service
BlueHost
Nexcess
HostGator
SiteGround
Hostinger
Which Web Hosting Service is best for beginners?
The below web hosting services are the best for beginners due to their simplicity, user-friendly set-up process, and affordability.
BlueHost
HostGator
DreamHost
HostPapa
Hostinger
Best Free Web Hosting Services
FreeHosting.com
FreeHostia
Weebly
InfinityFree
AwardSpace
000webhost
Google Cloud Web Hosting
Can I Host My Website for Free?
Yes, you can. Web Hosting service providers like FreeHostia, Weebly, and FreeHostin.com offers free hosting services.