Some of the links in this article are "affiliate links", a link with a special tracking code. This means if you click on an affiliate link and purchase the item, we will receive an affiliate commission.
The price of the item is the same whether it is an affiliate link or not. Regardless, we only recommend products or services we believe will add value to our readers.
By using the affiliate links, you are helping support our Website, and we genuinely appreciate your support.
Last updated Mar. 12, 2023 by Jessica Green
Choosing the best website builder for your website can be a hectic job especially if you have to choose between great contenders like Wix and Squarespace.
So to save you the stress of having to go through a period of indecisiveness, this Wix vs Squarespace: Choosing the Best Website Builder will guide you.
To do that, this article will highlight the Pros, Cons, and differences between Wix and Squarespace. This will enable you to make a choice based on what you value the most.
Wix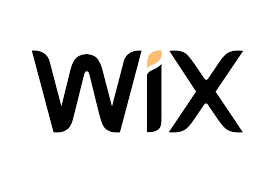 If you need a beginner-friendly website builder that makes it extremely easy for you to build an impressive site, then Wix is your go-to web builder.
It offers a remarkable intuitive interface, a wide range of widgets, countless customizable templates, impeccable customer support, e-commerce tools, and mobile site-building tools.
Below is a comprehensive review of the Pros and Cons of Wix to enable you to realize its good and bad features.
Pros and Cons of Using Wix
PROS
Ease of Use
Wix has an edge advantage over other website builders due to its powerful interface that makes it extremely easy for you to create a website in minutes.
The drag-and-drop editor feature of Wix lets you manipulate elements effortlessly.
So if you're someone with little or no knowledge of website creation, then Wix would be a good option for you.
2. Multiple Customizable Templates
Wix offers over 800 free customizable templates that simplify your process of building the website of your choice.
These templates cover all types of websites ranging from e-commerce sites to portfolio websites, from media websites to entertainment websites, and much more.
Tutorial videos are also available on how to customize templates.
3. Design Flexibility in Wix vs Squarespace: Choosing the Best Website Builder
Wix's flawless drag-and-drop tool enables you to bend and blend your customization ideas thereby putting you in control of your web designs.
With Wix, you can be flexible with your web designs. You get to be able to modify, customize, and expand the many elements available at your disposal.
4. Built-in Search Engine Optimization
Ranking high in search engines is every website owner's dream and Wix understands this!
And so to help you, Wix has a built-in SEO section with a wide range of easy-to-use features that enables your site to rank high in Google searches.
Wix also makes it easy for beginners to understand the ins and outs of the SEO section by providing suggestions that increase your chances of ranking high.
5. E-commerce Integration
One of the features of Wix's business paid plan is the access to Wix's e-commerce platform that allows you to sell merchandise, subscriptions, digital products, and product bundles online.
This e-commerce platform contains features such as an app market where you can get added functionality to your store, a multichannel feature that lets you sell on various social media platforms, and advanced e-commerce tools.
6. Mobile Site Optimization
Another benefit of using Wix is that your content gets optimized for mobile devices. In addition, Wix also you to edit and manipulate your site's content with your mobile device.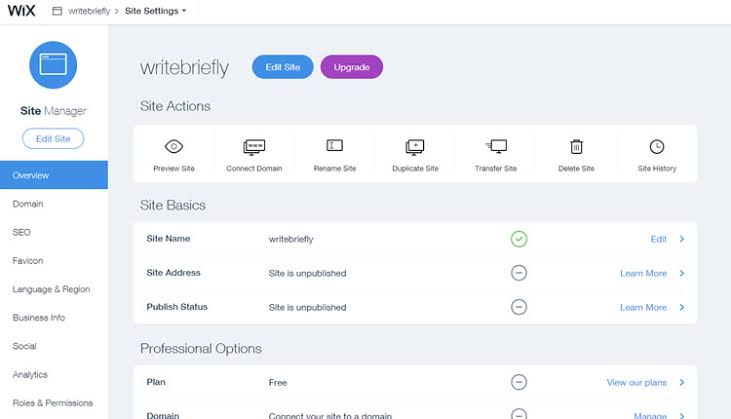 Cons of Using Wix
Absence of Migration Option
Using Wix makes it impossible for you to migrate your site to other hosting services. This is because your site with Wix is a standard HTML5 site that needs to be hosted on Wix's servers to work properly.
This means that building your website with Wix means you're stuck with Wix.
2. Impossible to change Templates
When creating a site with Wix, it is important that you put more thought into the template you want since it is impossible to change templates on Wix after creating a website.
Wix also makes it impossible for you to combine two different templates on a site. If you plan on changing your site's templates, you risk losing your site's content.
3. Wix branding & Ads
Wix's free plan allows ads and Wix branding to be shown on your site. And while this isn't a big deal, your site may come off as unprofessional to visitors.
To get rid of the ads and branding, you'll have to migrate to a paid plan.
4. Absence of Tracking and Analytics in the free plan
Using Wix's free plan not only places ads and branding on your site, but it also prevents you from seeing your website's reports and traffic.
To view your website's Google Analytics, you'll need to have a URL and this can only be gotten when you upgrade to a premium plan with a domain name.
SQUARESPACE

Squarespace is a content management system with outstanding web designs that enables you to create any type of website even if you have no technical knowledge of web creation. And just like Wix, this website builder is beginner-friendly.
Pros and Cons of Using Squarespace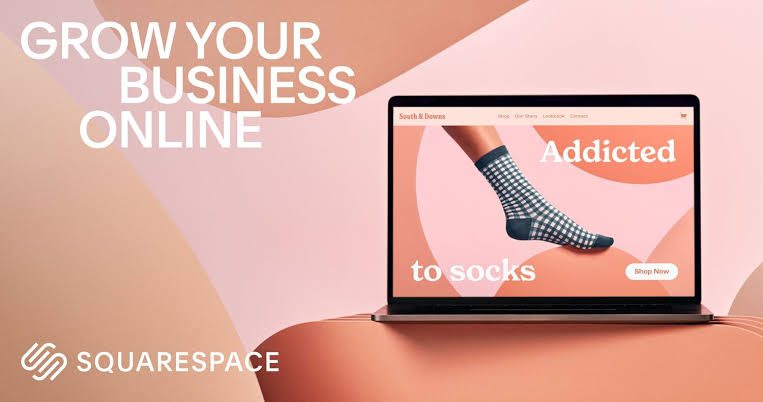 PROS
Professionally Designed Templates
With a little more than 100 professionally designed customizable templates, Squarespace gives you the opportunity to create a visually appealing website that fits your brand.
This makes it easy for you to create an impressive site even with no knowledge of designing.
Although when compared to Wix's 800+ templates, Squarespace falls short in numbers but it does make it up by offering templates with a massive combination of several customizable segmented layouts.
In other words, Squarespace limited templates is an all-in-one package that offers everything you need to design your website's layout.
2. Drag-and-Drop Editor
Squarespace's web interface adopts the drag and drop feature that lets you move and manipulate elements on your site by simply clicking on them and moving them across the screen.
This makes your process of web designing simple and effortless.
3. ECOMMERCE
When it comes to eCommerce, Squarespace offers a lot of benefits that make it great for anyone looking to make sales online.
Squarespace e-commerce comes with stunning design options and themes, an excellent inventory system, a fully-integrated eCommerce solution, analytics, and more.
With Squarespace, you can import your product's catalog from platforms such as Shopify and you can also integrate MailChimp into your marketing features.
Another additional benefit of using Squarespace eCommerce is that it allows for multiple payment processes.
4. Customer Support
Squarespace comes with excellent customer support that offers help to you via platforms such as emails, how-to video guides, live chat, forums, blog posts, and webinars.
Its live chat customer support feature makes it different from Wix. This messaging feature pops up on the Squarespace website and guides you toward the solution to any of your problems
5. Allows for Importation and Exportation of data
With Squarespace, you can import and export products, contents, and contacts.
Squarespace permits the importation of contents from WordPress, Tumbler, and blogger. If you're on an e-commerce plan, you can import data from Etsy, Shopify, and Big cartel.
Your site's version limits you to the number of data you can import but 7.1 Squarespace versions allow for the importation of up to 10,000 products per store page.
Cons of Using Squarespace
No free plans
Making use of Squarespace means that you have no access to a free forever plan. To compensate you for this, Squarespace offers you a 14-day free trial period. This enables you to access all the premium features of Squarespace.
This is to give you a clear understanding of the features offered by Squarespace.
2. Drag-and-Drop Editor Not Intuitive
While Squarespace's drag-and-drop editor may be useful, it isn't intuitive.
First-timers will encounter a bit of a problem before getting the hang of it. This is because you can't actually drag an element from anywhere.
Squarespace is section-based, and so to add or move elements, you'll have to move between sections making it a time-consuming process.
Differences between Wix vs Squarespace: Choosing the Best Website Builder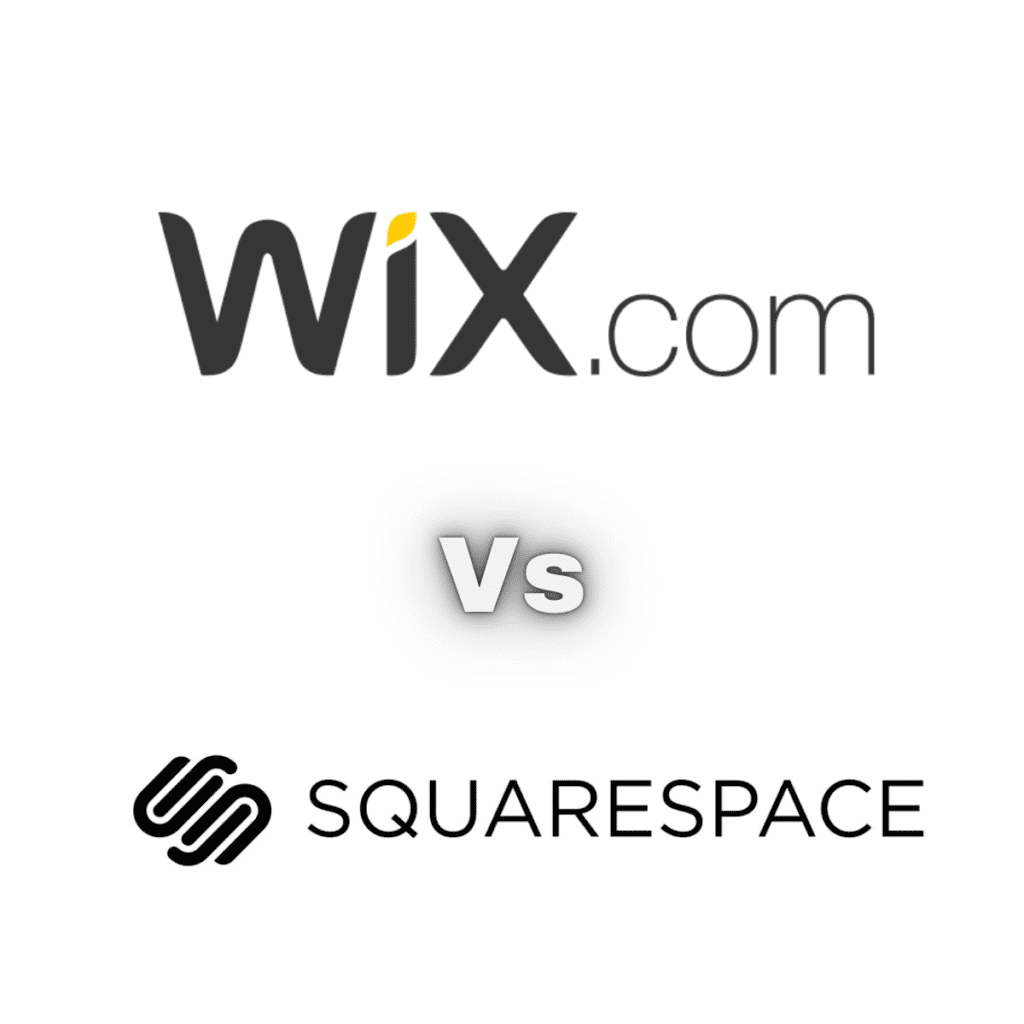 As you may have noticed, both Wix and Squarespace have almost similar pros. This can drive you into a bit of crisis when deciding which one is the best for your site.
So to save you from a moment of confusion, here's what makes Wix and Squarespace different. At the end of this read, you'll be able to make the best decision on which website builder best suit your needs.
1.Ease of Use
Both Wix and Squarespace have been aggressive when it comes to finding solutions that make it easy for people to build websites.
And so, it can be a bit difficult to point out which one excels more than the other.
But when each of their features is analyzed, Wix takes the win. This is because of its Artificial Design Intelligence function (Wix ADI)
This function created by Wix learns about you and then uses this knowledge to create a website that fits your taste. It does it by going through different images, contact forms, texts, and layouts to pick out the one that sits right with you. And it does this for free!
This makes it better Squarespace. This is because of Squarespace's cumbersome drag-and-drop editor that lacks intuitiveness.
2. Design and Flexibility
Your site's design matters a lot to visitors, so it is important that you choose a website builder that gives you enough flexibility when it comes to the design of your site.
Both Wix and Squarespace offer features that boost your creative control. Squarespace on the other hand, is slightly better than Wix for many reasons. The reasons are analyzed below.
3. Squarespace Flexible Templates
Although Squarespace doesn't have a wide array of template options like Wix, its limited templates are sophisticated and professional-looking.
In addition, Squarespace allows you to switch your website's template without losing your content – a feature that is impossible in Wix.
4. Mobile Responsive
Squarespace's templates are responsive unlike Wix's.
In Wix, the templates are not fully responsive. So when choosing a template for your site, you'll have to make some changes in the mobile editor to optimize the responsiveness of your site.
5. E-commerce
Wix and Squarespace both offer powerful e-commerce tools that enable you to take your sales online. It becomes a bit difficult to pick out which one of them excels better than the other due to the unique tools they offer.
In Wix, you can only have access to the e-commerce function on a selected pricing plan. Not all pricing plan enables the e-commerce function.
You can sell physical and digital products, subscriptions, and services on Squarespace. Wix allows for the sales of subscriptions and services through the use of third-party apps.
Abandoned carts functionality is available on Wix and Squarespace but it comes at an advanced and cheaper rate when using Wix.
When it comes to the point-of-sale functionality, Wix allows you to accept payment from multiple countries, but Squarespace restricts you to only the US.
6. SEO
Nevertheless, both Wix and Squarespace offer the primary features you need to run an online store.
The higher you rank on Google search result pages means the more traffic your site gets which of course is good for business.
But ranking high demands that you fix in the appropriate keywords, Meta titles, and more.
Wix and Squarespace both have built-in SEO support capable of boosting your ranking. However, Wix's SEO is beginner-friendly and so it helps you rank high even if you have no knowledge about SEO.
Wix and Squarespace's common SEO features include customizable meta descriptions, and image alt attributes. It also has keyword support, Google integrations, SSL security, meta descriptions, and more.
But features common to only Wix include SEO-specific apps, SEO prompts, and personalized SEO suggestions.
And so in this regard, Wix's SEO is slightly better than Squarespace.
However, the SEO features of WordPress are more advanced than Wix and Squarespace.
7. Help & Support
When choosing a website builder, knowing the level of help and support you can get from the website builder is important. Fortunately, both Wix and Squarespace offer high-level customer support.
They both have support forums and video tutorials that offer you the help you need to navigate through their sites.
In addition, they both also offer support through platforms such as email, social media, forums, blogs, and articles.
But one exceptional support feature of Squarespace is its excellent built-in Live Chat function. Wix on the other hand provides unique features such as phone support and on-page support.
8. Pricing Plan
Wix and Squarespace pricing plans differ. Wix has eight pricing plan which includes a free forever plan. Squarespace only has four premium plans with no free plan. However, Squarespace's premium plan comes with a 14-day free trial.
Squarespace's pricing plan ranges from $14 to $49 per month (billed annually) and offers loads of features. Meanwhile, Wix's pricing plan ranges from $4.50 for the connect plan to $35 per month billed annually for the business VIP plan.
Final Verdict
In this article, Wix vs Squarespace: Choosing the Best Website Builder, both are amazing website builders. From the above analytics made on each of them, you'll find out that Wix surpasses Squarespace but with a small margin.
The two website builders both have their strengths as well as their weaknesses so it's up to decide on which one is best for you.
Nevertheless, Wix is best for its intuitive and beginner-friendly features but if you want a site with professional design, then go for Squarespace.