Last updated Jul. 12, 2023 by Favour Chinaza
Wix vs. Squarespace: Choosing the Best Website Builder
Choosing the finest website builder for your website can be difficult, especially when you have to choose between worthy competitors such as Wix and Squarespace.
A quality website is vital for success regardless of the sort of business or brand you have. Customers want your website to be both informational and visually appealing.
That is why it is critical to utilize a website builder that allows you to create your website and quickly change the specifics. Wix and Squarespace are two of the most popular website creation platforms.
Furthermore, both are excellent options for anyone wishing to build their website. Here's how they stack up so you can determine which one is right for you.
So, to avoid the worry of being unable to decide, our Wix vs. Squarespace: Choosing the Best Website Builder will assist you.
This essay will highlight the advantages, disadvantages, and distinctions between Wix and Squarespace. This will allow you to make a decision based on what is most important to you.
Wix Vs. Squarespace: Review of The Best Website Builders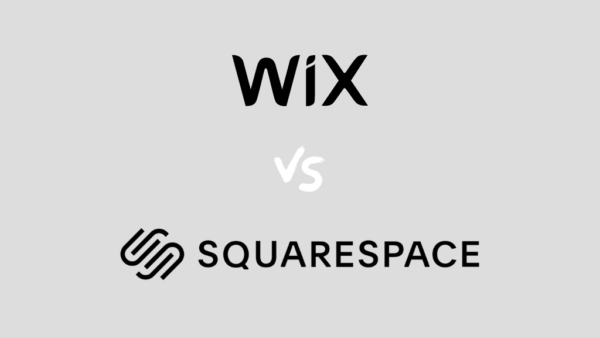 A decent website builder can mean the difference between an idea that takes off and fizzles.
We've posted about our website-building experiences and reviewed the top website builders to get you started.
You'll be given a breakdown of the greatest possibilities and advice on picking one that meets your requirements.
Wix has once again demonstrated why it is regarded as a prominent player in the business.
While not on the list, Squarespace has its own benefits that appeal to people with specific qualifications.
Good Read: Wix vs WordPress: Which One Should You Choose?
What are Wix and Squarespace?
Wix and Squarespace are both website builders that offer a variety of services. They provide business owners with customizable templates and tools for creating and publishing their own websites.
You do not need to know how to code or construct your own website using one of these platforms.
If you've looked into how to start a business, you already know that a well-designed website is a necessary first step.
It is the most efficient way for people to find you and learn more about your services. It doesn't have to be complicated; a basic landing page can increase your company's reach.
Wix and Squarespace are suitable options for building a simple, informational website or an elaborate retail site.
They disagree, however. Spend time comparing website platforms to ensure you get the best fit for your requirements.
Wix Vs. Squarespace Differences at a Glance
The primary distinction between Wix and Squarespace is their ease of use. Wix is a simpler platform for beginners, featuring low-cost price tiers and simple templates.
Squarespace, on the other hand, is ideal for online stores and more complex websites. Their distinctions are summarized here.
| | | |
| --- | --- | --- |
| | WIX | SQUARESPACE |
| Ease of Use | Wix's intuitive drag-and-drop editor makes it ideal for beginners. With Wix ADI, you could have a website up and running in a short while | Squarespace's UX has recently improved dramatically, boosting its score by 11.1%, indicating that it is now easier to use than ever. |
| Features & Tools | Wix boasts the most built-in features of any builder we've tried, spanning customization, e-commerce, marketing, and more – it has the best feature score of any builder we've tested. Furthermore, its vast app market is ideal for enhancing the functionality of your website. | Most of Squarespace's features are built-in and of the highest quality on the market. |
| Design Flexibility | Wix offers over 800 template options. They're appealing and simple to personalize, but some aren't as current as they should be. You also cannot change once your site has gone live. | Squarespace has the highest-quality templates available. It offers a smaller selection than Wix, but the designs are consistently beautiful. |
| Pricing & Value | Wix's pricing options range from $16 to $59 per month (paid annually). It also features a free plan you can use for as long as you like. Every paid plan comes with a 14-day money-back guarantee. | Squarespace has four pricing plans that range from $16 to $49 per month (paid annually). It does not have a free plan, but all paid plans include a 14-day free trial with no payment information required. |
| Apps & Integrations | The Wix App Market contains a large variety of apps that you may install for additional functionality. | On all plans, Squarespace provides high-quality 24/7 assistance via email, a help center with tutorials, videos, webinars, and a forum. |
| E-commerce | Adding an online store to your Wix website is simple. You may give your site even more power by including apps like Ecwid. | Squarespace includes all of its e-commerce capabilities and is excellent for displaying products. You may enhance the functionality of your store by adding integrations. |
| SEO | Wix features built-in SEO tools and extensive support resources to help you optimize your website. Wix SEO Wiz is user-friendly and interactive, generating a personalized step-by-step plan for you to follow. | Squarespace has SEO tools and has designed its pages to be SEO-friendly. It also provides extensive support resources and a simple SEO checklist to assist you. |
| Blogging | Wix has basic blogging features, but its app store allows you to take your blog to the next level. | Squarespace provides an outstanding set of blogging tools that are ready for use. |
| Marketing | Wix's marketing tools include SEO, its own email marketing system, and Wix Ascend, an all-in-one company solution. | Squarespace includes marketing features like SEO, social media integration, and email platforms. |
| Processing of payments | Wix offers its own payment solution, Wix Payments, which charges 2.9% plus 30 cents per transaction for online purchases. Wix does not charge any additional costs if you use a different payment gateway. | Stripe and PayPal are two payment methods. Stripe charges 2.9% plus 30 cents for each transaction, whereas PayPal charges 3.49% + 49 cents. |
| Help & Support | Wix provides various support options, including 24/7 priority assistance (phone and live chat). Upgrade to a higher level to get VIP phone help and avoid waiting in line. | Squarespace provides excellent assistance via live chat and email and a comprehensive help center with manuals, videos, webinars, and a forum. |
| Online marketplace integrations | Amazon, eBay, Facebook, Instagram, and Wish. | Native integrations with Facebook, Instagram, YouTube, and Google Shopping. EBay integration requires a third-party extension. |
Wix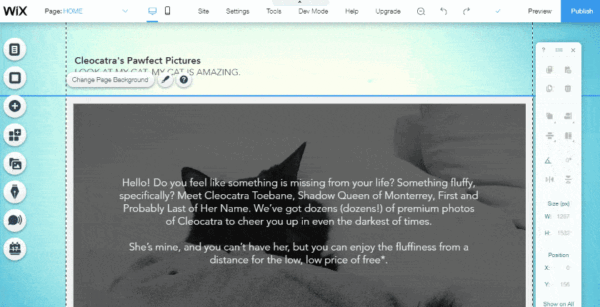 If you need a beginner-friendly website builder that makes it extremely easy for you to build an impressive site, then Wix is your go-to web builder.
It offers a remarkable intuitive interface, a wide range of widgets, countless customizable templates, impeccable customer support, e-commerce tools, and mobile site-building tools. These are one of the top reasons to use Wix.
Below is a comprehensive review of the Pros and Cons of Wix to enable you to realize its good and bad features.
Pros and Cons of Using Wix
Pros
✅Ease of Use
Wix has an edge over other website builders due to its powerful interface, making it extremely easy to create a website in minutes.
The drag-and-drop editor feature of Wix lets you manipulate elements effortlessly. So if you're a beginner to website creation, Wix would be a good option.
✅Multiple Customizable Templates
Wix offers over 800 free customizable templates that simplify your process of building the website of your choice.
These templates cover all types of websites, from e-commerce to portfolio websites, media to entertainment websites, and much more.
Tutorial videos are also available on how to customize templates.
✅Design Flexibility in Wix
With Wix, you can be flexible with your web designs. You get to be able to modify, customize, and expand the many elements available at your disposal.
✅Built-in Search Engine Optimization
Ranking high in search engines is every website owner's dream, and Wix understands this!
And so to help you, Wix has a built-in SEO section with a wide range of easy-to-use features that enables your site to rank high in Google searches.
Wix also makes it easy for beginners to understand the ins and outs of the SEO section by providing suggestions that increase your chances of ranking high.
✅E-commerce Integration
One of the features of Wix's business paid plan is access to Wix's e-commerce platform, which allows you to sell merchandise, subscriptions, digital products, and product bundles online.
This e-commerce platform contains features such as an app market where you can get added functionality to your store, a multichannel feature that lets you sell on various social media platforms, and advanced e-commerce tools.
✅Mobile Site Optimization
Another benefit of using Wix is that your content gets optimized for mobile devices. In addition, Wix also you to edit and manipulate your site's content with your mobile device.
Cons of Using Wix
❌Absence of Migration Option
Using Wix makes it impossible for you to migrate your site to other hosting services.
This is because your site with Wix is a standard HTML5 site that needs to be hosted on Wix's servers to work properly.
This means that building your website with Wix means you're stuck with Wix.
❌Impossible to change Templates
When creating a site with Wix, you must put more thought into the template you want since it is impossible to change templates on Wix after creating a website.
Wix also makes it impossible for you to combine two different templates on a site. If you plan on changing your site's templates, you risk losing your site's content.
❌Wix branding & Ads
Wix's free plan allows ads and Wix branding to be shown on your site. And while this isn't a big deal, your site may come off as unprofessional to visitors.
You'll have to migrate to a paid plan to get rid of the ads and branding.
❌Absence of Tracking and Analytics in the free plan
Using Wix's free plan not only places ads and branding on your site but also prevents you from seeing your website's reports and traffic.
To view your website's Google Analytics, you'll need a URL, which can only be gotten when you upgrade to a premium plan with a domain name.
Squarespace
Squarespace is a content management system with outstanding web designs that enables you to create any type of website. It is also one of the best website builders out here.
This is possible even if you have no technical knowledge of web creation. And just like Wix, this website builder is beginner-friendly.
Pros and Cons of Using Squarespace
Pros
✅Professionally Designed Templates
With more than 100 professionally designed customizable templates, Squarespace allows you to create a visually appealing website that fits your brand.
This makes it easy for you to create an impressive site even with no knowledge of designing.
Although when compared to Wix's 800+ templates, Squarespace falls short in numbers, it does make it up by offering templates with a massive combination of several customizable segmented layouts.
In other words, Squarespace limited template is an all-in-one package that offers everything you need to design your website's layout.
✅Drag-and-Drop Editor
Squarespace's web interface adopts the drag-and-drop feature that lets you move and manipulate elements on your site by simply clicking on them and moving them across the screen.
This makes your process of web designing simple and effortless.
✅Ecommerce
When it comes to eCommerce, Squarespace offers a lot of benefits that make it great for anyone looking to make sales online.
Squarespace e-commerce comes with stunning design options and themes, an excellent inventory system, a fully-integrated eCommerce solution, analytics, and more.
With Squarespace, you can import your product's catalog from platforms like Shopify and integrate MailChimp into your marketing features.
Another benefit of Squarespace eCommerce is that it allows for multiple payment processes.
✅Customer Support
Squarespace comes with excellent customer support that offers help to you via platforms such as emails, how-to video guides, live chat, forums, blog posts, and webinars.
Its live chat customer support feature makes it different from Wix. This messaging feature pops up on the Squarespace website and guides you toward the solution to any of your problems.
✅Allows for Importation and Exportation of data
You can import and export products, contents, and contacts with Squarespace.
Squarespace permits the importation of content from WordPress, Tumbler, and Blogger. If you're on an e-commerce plan, you can import data from Etsy, Shopify, and Big Cartel.
Your site's version limits you to the number of data you can import, but 7.1 Squarespace versions allow for the importation of up to 10,000 products per store page.
Cons of Using Squarespace
❌No free plans
Using Squarespace means you have no access to a free forever plan. Squarespace offers you a 14-day free trial period to compensate you for this. This enables you to access all the premium features of Squarespace.
This is to give you a clear understanding of the features offered by Squarespace.
✅Drag-and-Drop Editor Not Intuitive
While Squarespace's drag-and-drop editor may be useful, it isn't intuitive.
First-timers will encounter a bit of a problem before getting the hang of it. This is because you can't actually drag an element from anywhere.
Squarespace is section-based, so you'll have to move between sections to add or move elements, making it time-consuming.
Wix vs. Squarespace: Key Features
Both Wix and Squarespace have almost similar pros. This can drive you into a bit of a crisis when deciding which is best for your site.
So to save you from confusion, here's what makes Wix and Squarespace different. At the end of this read, you'll be able to decide which website builder best suits your needs.
1. Ease of Use
Both Wix and Squarespace have been aggressive when it comes to finding solutions that make it easy for people to build websites.
And so, it cannot be easy to pinpoint which one excels more than the other.
But when each of their features is analyzed, Wix takes the win. This is because of its Artificial Design Intelligence function (Wix ADI)
This function created by Wix learns about you and then uses this knowledge to create a website that fits your taste.
It does it by going through different images, contact forms, texts, and layouts to pick out the one that sits right with you. And it does this for free!
This makes it better, Squarespace. This is because of Squarespace's cumbersome drag-and-drop editor that lacks intuitiveness.
2. Design and Flexibility
Your site's design matters a lot to visitors, so it is important that you choose a website builder that gives you enough flexibility when it comes to the design of your site.
Both Wix and Squarespace offer features that boost your creative control. On the other hand, Squarespace is slightly better than Wix for many reasons. The reasons are analyzed below.
3. Flexible Templates
Although Squarespace doesn't have a wide array of template options like Wix, its limited templates are sophisticated and professional-looking.
In addition, Squarespace allows you to switch your website's template without losing your content – a feature that is impossible in Wix.
4. Mobile Responsive
Squarespace's templates are responsive, unlike Wix's.
In Wix, the templates are not fully responsive. So when choosing a template for your site, you'll have to make some changes in the mobile editor to optimize the responsiveness of your site.
5. E-commerce
Wix and Squarespace offer powerful e-commerce tools enabling you to start an e-commerce store and take your sales online. It becomes difficult to pick out which one excels better than the other due to the unique tools they offer.
In Wix, you can only have access to the e-commerce function on a selected pricing plan. Not all pricing plan enables the e-commerce function.
You can sell physical and digital products, subscriptions, and services on Squarespace. Wix allows for the sales of subscriptions and services through the use of third-party apps.
Abandoned carts functionality is available on Wix and Squarespace, but it comes at an advanced and cheaper rate when using Wix.
Regarding point-of-sale functionality, Wix allows you to accept payment from multiple countries, but Squarespace restricts you to only the US.
6. SEO
Nevertheless, both Wix and Squarespace are among the best SEO tools and offer the primary features you need to run an online store.
The higher you rank on Google search result pages, the more traffic your site gets, which is good for business.
But ranking high demands that you fix in the appropriate keywords, Meta titles, and more.
Wix and Squarespace both have built-in SEO support capable of boosting your ranking. However, Wix's SEO is beginner-friendly, so it helps you rank high even if you have no knowledge about SEO.
Wix and Squarespace's common SEO features include customizable meta descriptions and image alt attributes. It also has keyword support, Google integrations, SSL security, meta descriptions, and more.
But features common to only Wix include SEO-specific apps, SEO prompts, and personalized SEO suggestions.
And so, in this regard, Wix's SEO is slightly better than Squarespace's.
However, the SEO features of WordPress are more advanced than Wix and Squarespace.
7. Help & Support
When choosing a website builder, knowing the level of help and support you can get from the website builder is important. Fortunately, both Wix and Squarespace offer high-level customer support.
They both have support forums and video tutorials that offer you the help you need to navigate through their sites.
In addition, they both also offer support through platforms such as email, social media, forums, blogs, and articles.
But one exceptional support feature of Squarespace is its excellent built-in Live Chat function. On the other hand, Wix provides unique features such as phone and on-page support.
8. Pricing Plan
Wix and Squarespace pricing plans differ. Wix has eight pricing plan, which includes a free forever plan. Squarespace only has four premium plans with no free plan. However, Squarespace's premium plan comes with a 14-day free trial.
Squarespace's pricing plan ranges from $14 to $49 per month (billed annually) and offers many features. Meanwhile, Wix's pricing plan ranges from $4.50 for the connect plan to $35 per month billed annually for the business VIP plan.
Wix Vs. SquareSpace: Which has More Ease of Use?
Wix and Squarespace both offer drag-and-drop website builders. Wix scored 4.4 out of 5 for simplicity of use in our assessment, which has remained pretty consistent since last year's result.
This is owing to its smooth drag-and-drop editor. Squarespace also earns 4.4 out of 5 for simplicity of use after making significant changes.
Squarespace's grid-based design, while less innovative, does an excellent job of setting out your website properly.
It's worth mentioning the advancements Squarespace has achieved in this field. The editor is now significantly more user-friendly, with a grid-based editing style that guides you through all the most critical components.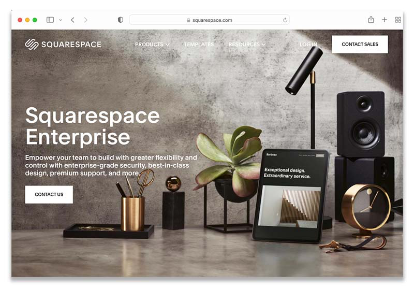 As a result, its overall ease of use score has increased by 11.1% since our last round of testing.
Wix is a "pure" drag-and-drop builder, meaning you can drop whatever you want, wherever you want. Squarespace isn't precisely the same as Wix in that you can't drag things around as freely.
This takes some getting used to, but it could be for you if you appreciate having a grid to direct you on where to arrange things on the page.
If you don't have the time or confidence to construct your own website from scratch, Wix offers an Artificial Design Intelligence (ADI) option to create a website based on your responses to a few basic questions.
Wix vs. SquareSpace: Which Has More Tools and Features?
Wix's offerings eventually outperformed Squarespace's narrower selection of well-picked tools. This is reflected in their category results, with Wix getting 4.8 out of 5.
This is a tiny 1.3% decline from the previous year. In comparison, Squarespace earned 4.6 out of 5, representing a 4% rise over the last year's score of 4.4.
Wix is still superior in terms of features, but Squarespace's advancements are something to keep an eye on in the future.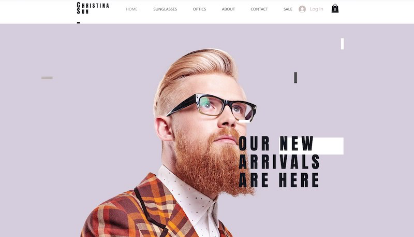 Wix includes a membership app in addition to a live chat app, donations, bookings, and social network connectivity.
It also offers contact forms for clients to get in touch, making your website functional in a variety of ways. Semrush integration has also been added recently, so keywords can now be easily viewed while creating.
Squarespace provides subscriptions and live chat, but only with a higher payment plan or a third-party app.
Squarespace includes the option to donate, book events, integrate social media, and create contact forms. This year's feature upgrades have been enhancements to its third-party apps that allow you to handle scheduling, CRM, and marketing support.
Wix and Squarespace are roughly equal in terms of functionality. Wix provides more capabilities than Squarespace, but Squarespace ensures quality by including third-party integrations into your site.
On the other hand, Wix has many more capabilities built into its platform. Wix Events, for example, is everything you need to sell tickets. Although it is technically an app, it is created by Wix.
The 'app' label just indicates that those who do not require it will not be necessary to include it on their website. Overall, this system simplifies things more than connecting with a third party.
Wix Vs. SquareSpace: Which is Better For Blogging (Posting Online)
Squarespace would have won this category outright, but recent advancements in Wix's blogging features make picking a winner between these two very hard.
In our research, both earned a 5 out of 5 for blogging, and for good reason. Wix now includes writer profiles, blog-specific metrics, blog SEO, an archive, social sharing, and post scheduling.
Squarespace's amazing template designs continue to be unrivaled. It, too, matches many of Wix's features and goes above and beyond.
Its blogging capabilities are pre-configured to promote teamwork and multi-author cooperation. There's even a workflow function to assist you and your team in staying on track, allowing you to mark drafts as Needs Review to keep everyone informed.
However, it lacks an obvious search bar (though you may add search boxes to help site users), which is a drawback.
Wix Vs. SquareSpace: Which is Best For E-commerce (Selling Online)
Wix and Squarespace both include built-in e-commerce capabilities to assist you in creating your dream online store.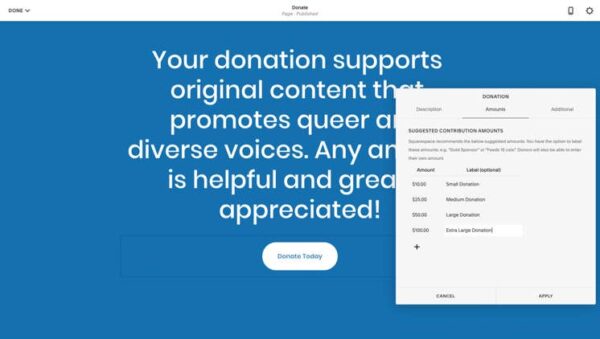 Wix makes adding e-commerce capabilities to your website simple, and you can install a wide range of apps to help you run your business.
Squarespace is an excellent e-commerce platform with a limited app store and hence loses this round.
Wix e-commerce offers:
Wix e-commerce apps
Up to 50GB of storage
No Wix ads
0% commission fee
Unlimited bandwidth
Google Analytics
Squarespace offers:
Unlimited bandwidth and storage
Gift card creation
Customer accounts
0% transaction fees
Abandoned cart recovery
These capabilities are available on both Wix and Squarespace's most basic e-commerce plans. Wix's Business Basic plan costs $27 monthly, whereas Squarespace's Business plan costs $23.
Although Squarespace has a lower beginning price than Wix, certain capabilities are reserved for its top-tier plans.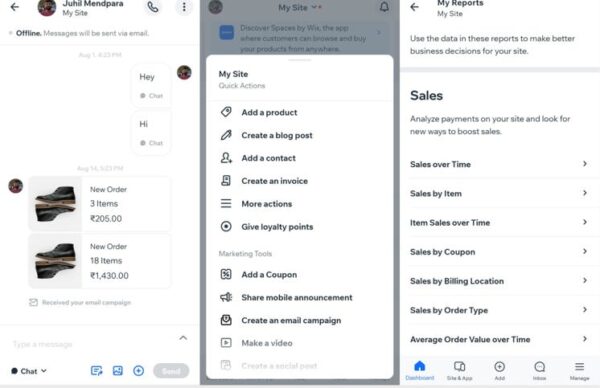 For example, you must be on its $49 per month Advanced Commerce plan to get abandoned cart recovery and subscriptions.
On the other hand, Wix is far more liberal with its sales tools: on its $27 per month Business Basic plan, you receive abandoned cart recovery, and on its $32 per month plan, you get subscriptions.
This means that Wix's affordable e-commerce solutions provide better value for money than Squarespace's, making it a better alternative for budget-conscious enterprises.
Wix vs. SquarePace: Which Provides Greater Flexibility and Control?
Wix offers a diverse set of templates, the majority of which are visually appealing and serve as the foundation for a professional-looking website.
They're all mobile responsive and include a mobile editor, allowing you to personalize both your desktop and mobile views.
We mentioned that the majority of Wix's templates are visually appealing. With over 800 designs, there will be those that fall short.
Squarespace, on the other hand, offers stunning template designs across the board. We discovered they were all modern, professional, and meticulously customized to various businesses.
Squarespace is this category's undisputed gorgeous, modern design champion, scoring 4.7 out of 5 for design functionality.
This is a typical case of quality over quantity; Squarespace may have a smaller selection than Wix, but a professional designer designed each template.
And, of course, they're all mobile-friendly. Squarespace has maintained a design score of 4.7 since last year's study, owing to consistency in increasing design elements.
Conversely, Wix scores 4.6 out of 5, closing the gap with Squarespace and improving its design score by 4.5%.
Although less than Squarespace, this is still a fantastic grade, placing it second out of all the website builders we examined for design.
Its strength in this area is its practically unequaled customizability. In addition, the functionality and visual attractiveness of Wix websites have improved.
If you want a lot of creative freedom, Wix is an excellent option. However, because there is no limit to what you can accomplish, it can be easy to lose sight of your overall design.
This can result in a website that lacks the refinement of Squarespace's sites. "My page ended up looking so much sleeker and neater than when I used Wix," one testing user observed.
Wix Vs. Squarespace: Mobile Apps
When it comes to features, Wix and Squarespace are fairly comparable. However, if you want to take it a step further, you can add apps.
Wix has its own dedicated App Market, which features apps created by both Wix and third-party developers.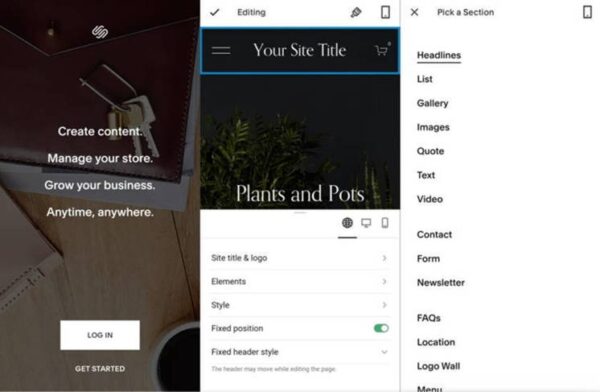 There are 47 "Made by Wix" apps available, such as Wix Bookings and Wix Events, as well as a plethora of third-party apps, such as Printful and Instagram.
There are also a variety of free and paid apps – over 200! This allows you to select the features that will work best for your website as it expands.
Most of Squarespace's features were created in-house and are already included in the editor.
This means that everything you need to design, maintain, and administer your website is right at your fingertips – no need to go elsewhere for new features.
Squarespace relies on third-party integrations for capabilities that it does not have in-house. For online reservations, for example, you must utilize OpenTable.

Squarespace Extensions is Squarespace's app store, and it offers a tiny selection of 31 third-party integrations divided into four categories:
Shipping and e-commerce Fulfillment
Finance
Inventory and Products
Sales and Marketing
Printful, ShipStation, QuickBooks, and TaxJar are a few examples of these programs. These extensions are especially valuable for expanding enterprises because they help you scale, optimize, and manage your website.
It's worth noting that both builders feature a mobile app that allows you to control your site from your phone while on the move.
You can also edit your Wix or Squarespace site from your phone, which is extremely beneficial if you have a side hustle and aren't tied to a desk all day!
Wix vs. Squarespace: Dropshipping Comparison
If you are already in the dropshipping business or are just getting started, this Squarespace vs Wix comparison is for you.
If you are looking to start a dropshipping business, Wix is good. Both systems support dropshipping, although Wix does a better job with it.
Squarespace only has 5 dropship channels, three of which are entirely free. Wix, on the other hand, has over 30 dropshipping sites.
The best part is that they include all the Squarespace alternatives so that you won't miss out on any channels. You can dropship from AliExpress, Modalyst, DropCommerce, and other sites.
The main issue with Wix's dropshipping applications is that most are premium and can cost up to $150 per month. Regardless, the free apps are adequate for taking your dropshipping business to the next level.
When the benefits and drawbacks of both solutions are considered, Wix still outperforms Squarespace regarding dropshipping prospects.
Wix vs. Squarespace: Which Has the Best Plan?
Wix and Squarespace begin similarly but provide a $27 per month beginner plan to help you get your online store up and running.

Both allow for an infinite number of products and the opportunity to sell on Facebook and Instagram. Regarding distinctions, Wix allows for abandoned cart recovery at this stage.
Although Squarespace does not, however, Squarespace allows for product evaluations at this price, which Wix does not.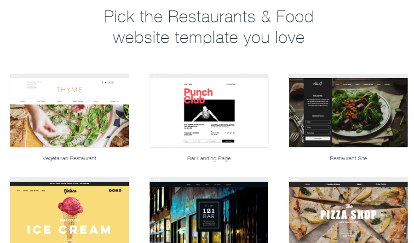 Wix offers two more advanced e-commerce plans for $32 and $59 per month, respectively, whereas Squarespace only offers one advanced e-commerce plan for $49 per month.
These plans enable capabilities such as customizable reporting, enhanced discounts, and subscription functionality for both providers.
The most expensive Wix package only allows for unlimited version storage and dropping shipment.
Wix Vs. Squarespace: Free Plan
This one is simple because Wix provides an infinite free plan, whereas Squarespace does not. This means you can construct a website using Wix for free, forever. However, there are some significant restrictions, such as no personalized URL.
Squarespace, on the other hand, only offers a 14-day free trial.
Squarespace vs. Wix: Developer Options
Although website builders assist beginners with little coding skills in creating websites, you may still code to add functionality. Squarespace only provides this web development capability via JS and CSS changes.
Conversely, Wix takes things a step further with a more complex web construction mode driven by Velo.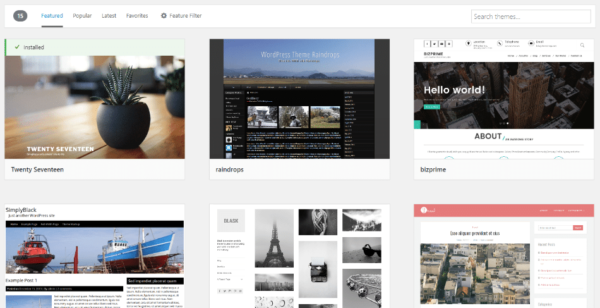 Velo by Wix allows you to design your website entirely with the Node.js framework. Many npm packages can be installed on your website to utilize their capabilities and connect to third-party apps via APIs.
You can also develop packages that you can utilize across other sites.
The web-building mode provides many customization options for your site. As a result, the builder is ideal for large professional projects at the corporate level. Squarespace is not even close!
However, unless you are familiar with Node.js, the feature is useless to you. You will need to employ an expert to assist you in developing the site using it, which will cost you thousands of dollars.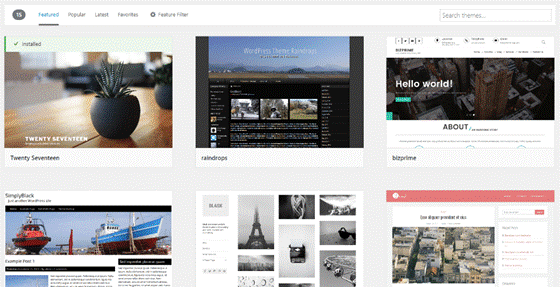 However, you may have that amount to spare if your project is substantial. The Dev Mode can be toggled on and off to avoid breaking your site.
Wix or Squarespace: Multilingual Support
Multilingual support is required for sites that cater to users from several continents who may speak a language other than English.
This allows them to read or converse in a familiar language, letting them feel more at ease and better understand the material.
Squarespace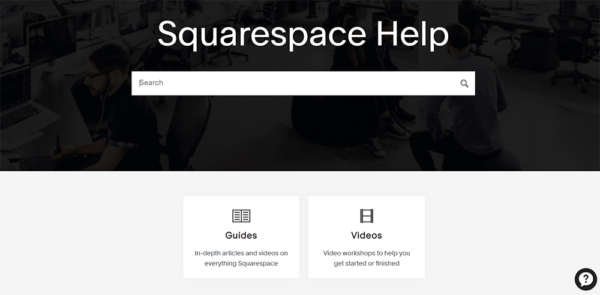 Both creators offer multilingual assistance. To translate the content of your web pages on Squarespace, you must install the Weglot extension.
The problem is that Weglot isn't free, and its plans limit the number of words you can translate.
Furthermore, even the most expensive package, which costs nearly $700 per month, can only translate 20 languages. A critical examination of this reveals that, given the limitations, the instrument is not worth it.
Wix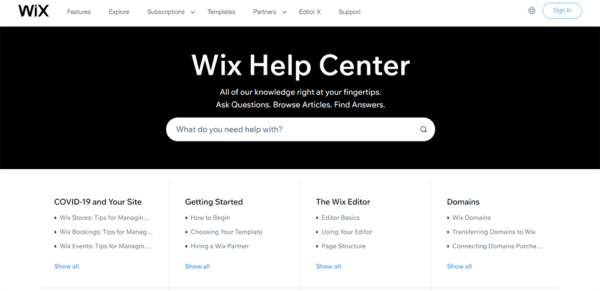 On the other hand, Wix's multilingual site option does not necessitate third-party software.
Once you've finished developing your web pages, you only need to add the secondary languages you want from your Wix Multilingual Dashboard.
You may then have all of your web pages automatically translated into each language at the same time.
As soon as you finish producing new web pages on your English or main language version of the site, they are immediately translated into all of your secondary languages.
Furthermore, you can ensure that users are automatically forwarded to the site in their browser's language.
To make this easy, update the URL of your site's different versions to identify the language.
Example.com/en/ is the English version, whereas example.com/es/ is the Spanish version. You may also include a language switch on your website so that visitors can select their favorite language.
Wix vs SquarePace: Which Provides Better Value for Money?
Wix and Squarespace both charge $16 per month (paid annually) for their cheapest package. Squarespace is slightly more affordable in higher plans, allowing e-commerce for $23 per month compared to Wix's $27 per month plan.
While Wix offers a larger selection of plans to pick from, Wix also offers a free plan. However, Squarespace does not.
In the long run, we don't advocate sticking with Wix's free plan. This is because you must utilize a Wix subdomain and put up with Wix adverts all over your site.
If you want your website to grow and be considered seriously, you'll need to upgrade at some point, and when you do, Wix will cost you more than Squarespace.
While the value of all website builder plans rises yearly, Wix's value score fell 11.8%.
Wix only receives a 3 out of 5 for value for money, whereas Squarespace gets the highest value score of all builders, 4.6 out of 5. Squarespace is the only builder we tested that has boosted its value score by 15% since last year's assessment.
Despite boosting its personal plans, we acknowledge that the feature providing $16 per month is equivalent to Wix's Unlimited plan at $22 per month.
Squarespace's most basic plan includes a plethora of useful features, making it a fantastic value for money. For example, on its $ 16-a-month Personal plan, you get unlimited bandwidth and storage right now.
Conversely, Wix only offers unlimited bandwidth on its $22 per month Unlimited plan. Furthermore, Wix's plans only include unlimited storage.
Overall, Squarespace provides superior value for money.
Wix Performance Report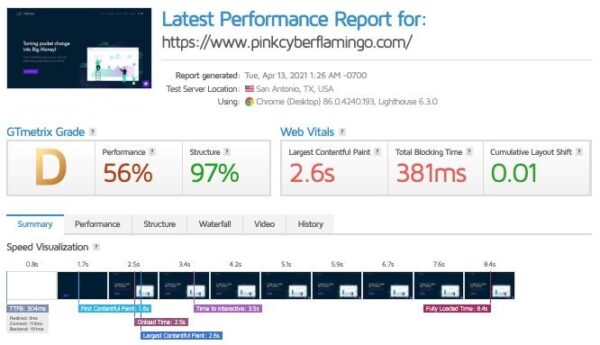 Squarespace Performance Report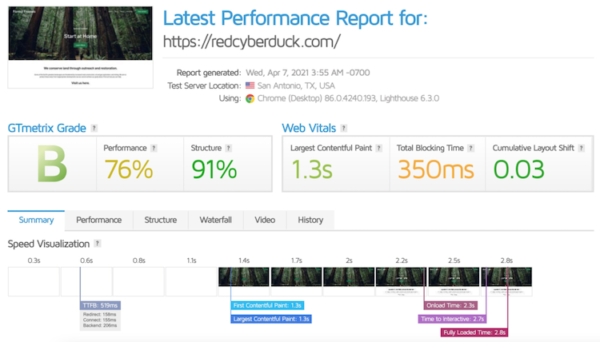 Wix Vs. Squarespace: Which is Best For Small Businesses?
Wix is our favorite website builder for SMEs since it's user-friendly (due to a simple drag-and-drop editor) and has few constraints.
One of the most significant advantages this platform has over Squarespace is its almost unlimited array of functionality, which means there is very little you cannot accomplish.
It also gets a 5 out of 5 from us for specialty areas like internationalization and has a plethora of useful extra functions.
Furthermore, few can criticize its pricing structure. There are numerous options to choose from, which is ideal for SMEs trying to expand.
We prefer Wix over Squarespace for digital agencies requiring a website that can perform many company activities, such as e-commerce stores, directories, and contact pages.
Squarespace is a high-performance, all-in-one website builder that creates stunning websites compatible with mobile and desktop browsers.
It emphasizes generating clean, modern pages that are easy to navigate and consistent across a site, making it ideal for brand building and interaction.
Especially the latter, as the platform includes a plethora of marketing connectors and built-in capabilities such as capture forms and email newsletters.
However, if you want a website that runs well and looks even better, we believe SquareSpace is the undisputed champion. Product-based enterprises, for example, wish to demonstrate excellent branding.
Squarespace or Wix: Which is Better?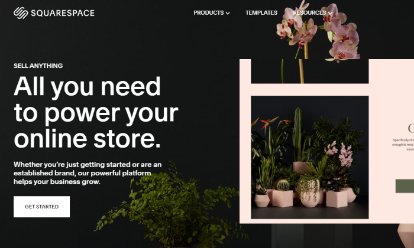 Squarespace's sleeker, more professional-looking template designs are ideal for creatives who value aesthetics highly.
Its grid-style editor takes some getting used to, so it's best suited to individuals with technical skills. Freely transform your ideas into a visually appealing Squarespace website.
Wix is ideal for beginners who wish to develop a website quickly. It includes a drag-and-drop interface, so creating a website is as simple as putting together a puzzle for a child.
It also has hundreds of templates and features to give users creative flexibility regardless of ability level. Begin your own free and beautiful Wix website today.
Wix Vs. Squarespace Alternatives
Weebly: Best for Beginners
Weebly is one of the most user-friendly Squarespace competitors around. Aside from its ease of use, Weebly offers a comprehensive free plan with a ton of e-commerce features such as a shopping cart, unlimited items, quick shop, coupons, and inventory management.
HostGator: Best for cPanel Access
HostGator is a good alternative for those needing web hosting for a single website. With 10GB of disk space and unmetered bandwidth, this platform can accommodate websites of various sizes. It also offers convenient features such as one-click WordPress installs and email service, making setting up and managing a website easy.
Shopify: Best for E-commerce
Shopify is the best Squarespace competitor for anyone looking to start an online store. It offers comprehensive features, including unlimited products and bandwidth, a shopping cart, quick shop, coupons, and inventory management. It also integrates with over 100 payment gateways so that you can accept payments from anywhere worldwide.
WordPress: Best for Customization
With WordPress, create a blog or website with themes and templates, or build one entirely from scratch. WordPress is free and open-source software, so anybody may use it and contribute to its evolution. It powers millions of websites around the world but has a larger learning curve compared to any other Wix alternatives on this list. While free, you must pay for a web hosting service like DreamHost or Bluehost for your site to be live online.
Webflow: Best for no-code Graphic Design
Webflow is one of the few no-code website builders that is also great for visual design prototyping. So, if you're a graphic designer or an agency with clients who need a site but don't have the budget to pay a developer, Webflow is perfect. It has an intuitive drag-and-drop interface and all the necessary features to build a website without code.
GoDaddy: Best for Simplicity
GoDaddy is a reliable web hosting provider that offers a user-friendly website builder that rivals Wix–especially for businesses in the service industry.
This is because it offers a helpful appointment booking system that enables businesses to accept online appointments and reservations via their website. This allows enterprises to land more bookings while streamlining the booking process.
Strikingly: Best for Speed to Publish
Strikingly is one of the fastest website builders on the market. It's perfect if you need to get a site up quickly, with minimum fuss. You can create a website in minutes with Strikingly's easy-to-use drag-and-drop editor. With higher-tiered plans, you can also set up a membership site. It offers custom domains and 24/7 chat support with each of its plans.
BigCommerce: Best for Omnichannel Sales
BigCommerce is a goodness Squarespace alternative because it is perfect for online and offline businesses. It integrates with your point-of-sale (POS) system so that you can track inventory online and in your brick-and-mortar store.
BigCommerce also offers a wide range of features, including the ability to support multiple currencies, sell on social media, sell via marketplaces such as eBay or Google Shopping, and create abandoned cart emails.
Zyro: Best for Branding
Zyro is a good alternative to Wix for those looking for a platform that offers AI branding capabilities.
With features such as unlimited bandwidth, unlimited storage and a free domain for one year, and a range of design templates and SEO tools, Zyro makes it easy for users to create a professional-looking website for their business.
Good Read: 19 Best Website Builders: Wix, Squarespace, and Best Others
Bottom Line
Squarespace and Wix are both good options for making a website, and they have many ways to get help if you have questions along the way. When deciding between Wix and Squarespace, knowing exactly what you want is important. Wix lets you make changes to your site at every step.
With Wix, you can do a lot. There are fields of templates, mountains of apps, and seas of drag-and-drop editing tools. On the other hand, Squarespace does its best to make everything easy to understand. There are no longer huge collections of themes and apps. Almost anyone can do everything, from building and running a website to running a business.
Your choice will depend on your site's appearance and what you want it to offer. Squarespace is a bit more powerful if you plan to blog often and sell services online. Wix is the best choice if you are starting out and want to customize your website and get good SEO fully.
Both website makers have pros and cons, so it's up to you to decide which one is best for you. Still, Wix is best for its easy-to-use and beginner-friendly features, but Squarespace is better if you want a site with a professional look.
Go for Squarespace if you…
You value style above everything else. Portfolios and blogs work well on Squarespace. It's still very good at making business and e-commerce sites, especially if you use Square POS, but it's not quite as good as Wix.
Go for Wix if…
You want to build a website with as little trouble as possible. It can be used to make almost any kind of website, but we'd suggest Wix if you want to make a site for your business or an online store.
Frequently Asked Questions
Q: Which is more customizable: Squarespace or Wix?
Wix's genuine drag-and-drop site editor makes it more configurable than Squarespace. Unlike Squarespace, which is modified based on content blocks, Wix offers nearly complete design flexibility without the need for custom coding.
Q: Can I move my Wix site to Squarespace?
There are no built-in options for transferring your website from Wix to Squarespace. They are rather distinct builders, built on quite different platforms, and most of the work will have to be done from scratch.
Q: Is it possible to switch from Squarespace to Wix?
No, you cannot switch from Squarespace to Wix automatically. If you want to migrate to Wix, you may create a similar-looking website from the start by selecting one of the hundreds of templates.
Q: Is Wix or Squarespace easier for someone who has never built a website?
Wix is extremely easy to use and customize. There is even a fantastic feature called Wix ADI. It gets to know you and then handles all your layout decisions – which is very useful for folks who lack design talent or struggle with decision-making! If you develop the website yourself, the drag-and-drop tool will allow you to drop anywhere, giving you complete control over your design and branding.
Q: What is easier to use, Wix or Squarespace?
Squarespace is easier to use. Wix offers an unstructured editor, which allows for more freedom but can sometimes be chaotic and intimidating. Squarespace offers a structured editor that is less versatile but more user-friendly.
Q: Which is better for SEO, Wix or Squarespace?
Squarespace is undoubtedly the superior option for SEO because its templates feature mobile-friendly responsive design, whereas Wix's does not. Google prioritizes mobile user experience and may reward sites that adopt a responsive design with greater rank in search results.
Q: Which is better for e-commerce, Wix or Squarespace?
Wix is now the more feature-rich e-commerce alternative. Wix, unlike Squarespace, does not impose transaction fees on any of its plans, offers a wide selection of payment gateway alternatives, and allows you to show product prices in local currencies. Furthermore, its abandoned cart saver solution is less expensive and will enable you to send multiple reminder emails.
Q: Which is better for blogging, Wix or Squarespace?
Wix is a somewhat superior blogging platform to Squarespace because it autosaves posts and maintains a revision history.
Q: How does Wix stack up vs WordPress?
Wix, in general, is a lot easier to create and administer a website. Unlike WordPress, which has a high learning curve, Wix is straightforward to use. On the other hand, Wix is recommended for individuals who require a professional site but do not have much time to devote to constructing one. Meanwhile, WordPress is better suited for people with special site requirements because it is more adaptable than Wix.
Q: What is the Best Squarespace Alternative?
If you're looking for a site builder with comparable pricing, Wix is the ideal option for Squarespace. Of course, you'll need a sizable budget as well. In many ways, it is more powerful than the creator.
However, if you want to make a simple website for a little cost, Hostinger Website Builder is the ideal option. You will only pay about $3 per month to gain access to all of this creator's features. As a result, it provides superior value for money. Nonetheless, Wix will assist you in creating a more visually appealing website.
Q: How can my business benefit from a website builder?
A website builder allows you to develop a website step by step that matches your needs and lets you choose where it will be hosted when it is ready to go live. Wix and Squarespace can both match your needs if your budget allows.