Some of the links in this article are "affiliate links", a link with a special tracking code. This means if you click on an affiliate link and purchase the item, we will receive an affiliate commission.
The price of the item is the same whether it is an affiliate link or not. Regardless, we only recommend products or services we believe will add value to our readers.
By using the affiliate links, you are helping support our Website, and we genuinely appreciate your support.
Last updated Jun. 9, 2022 by Jessica Green
Do you find it difficult to choose between Wix and WordPress? Well, it isn't a very difficult decision to make if you're clear on what your needs are for your website.
That means you can't be told which one you should choose until your needs/goals are known because Wix and WordPress differ in the services they offer even if they are both website building platforms.
This article will guide you towards making a good decision between Wix and WordPress by highlighting their pros and cons as well as their differences.
What is Wix?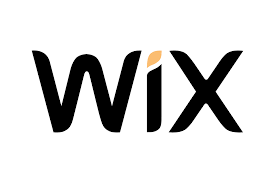 Wix is a free website building tool that allows you to create a stunning website even if you have little or no knowledge about website creation or web programming.
With Wix, you can have access to all functionality you need to create the website of your choice without having to employ the services of a web programmer.
Wix makes it easy for anyone to build, maintain, and promote a website.
Pros and Cons of Using Wix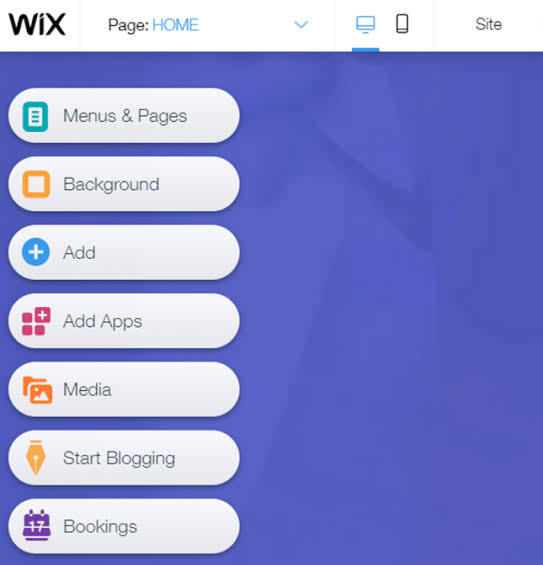 Pros
Drag-and-Drop Building tool:- This tool makes it easy for you to edit and manipulate your website page by just having to drag and drop any element of your choice.
You don't need to have any knowledge about coding to design your website because Wix provides everything you need. All you have to do when building a website with Wix is to pick an element and then drag-and-drop it where you want.
This drag-and-drop feature makes it easy for you to create and design your website in minutes.
2. Advanced Site Security with Incredible Speed:- Wix provides you with free security that makes it impossible for hackers to hack your website.
This is because Wix is a closed source platform that prevents anyone from accessing their codes even you. So when using Wix, you'll never have to worry about security. And even when you encounter problems, all you have to do is contact the Wix team and they'll the problem solved for you.
Incredible site speed is another advantage of using Wix.
3. Massive Pre-built Customizable Template:- Wix offers over 800+ free pre-built website templates that are highly customizable to enable you to set up good-looking websites with ease.
Wix also offers free templates for online stores making it easy for you to build an e-commerce site with no stress. You'll also get to receive guidelines on how to customize the pre-built templates.
4. Easy to understand Interface:- Wix understands that everyone can't be a Pro when creating websites, so it provides you with an easy-to-understand interface that brings everything you need to your reach.
This will make you understand what to do even as a first-timer in website creation.
5. Affordable Pricing Plans with an easy way out:- If you want to opt out of Wix's free plan, seven paid plans are available for you with the prices ranging from $16 per month to $500 per month.
These plans can be paid for monthly so you don't have to worry about being tied to a 1/year paid contract. In addition, Wix makes it possible for you to opt-out of any plan anytime you want.
6. Offers a Wholesome Solution Package:- With Wix, you don't have to bother about finding a solution for a problem you encounter on your website. All you have to do is contact Wix's customer service and have them solve it for you.
7. Access to lots of support:- With Wix, you can have access to free HTTPS, customers quotation, a free logo maker, an integrated payment feature, and more.
8. E-commerce Functionality
9. Built-in SEO:– Wix allows you to input meta descriptions, keywords, and other functions that'll enable rank higher in Google searches.
Cons of using Wix
Wix's free plan comes with the Wix branding
Absence of Tracking and Analytics in Free plan:- In Wix's free plan, you can't track the performance of your website until you upgrade to a paid plan.
Not suitable for large websites
It is impossible to export data:- Wix makes it impossible for you to transfer your website, which means you're forever stuck with Wix after creating a website with them.
Free plan comes with Wix ads
Premium features of Wix aren't transferable to other sites.
What is WordPress?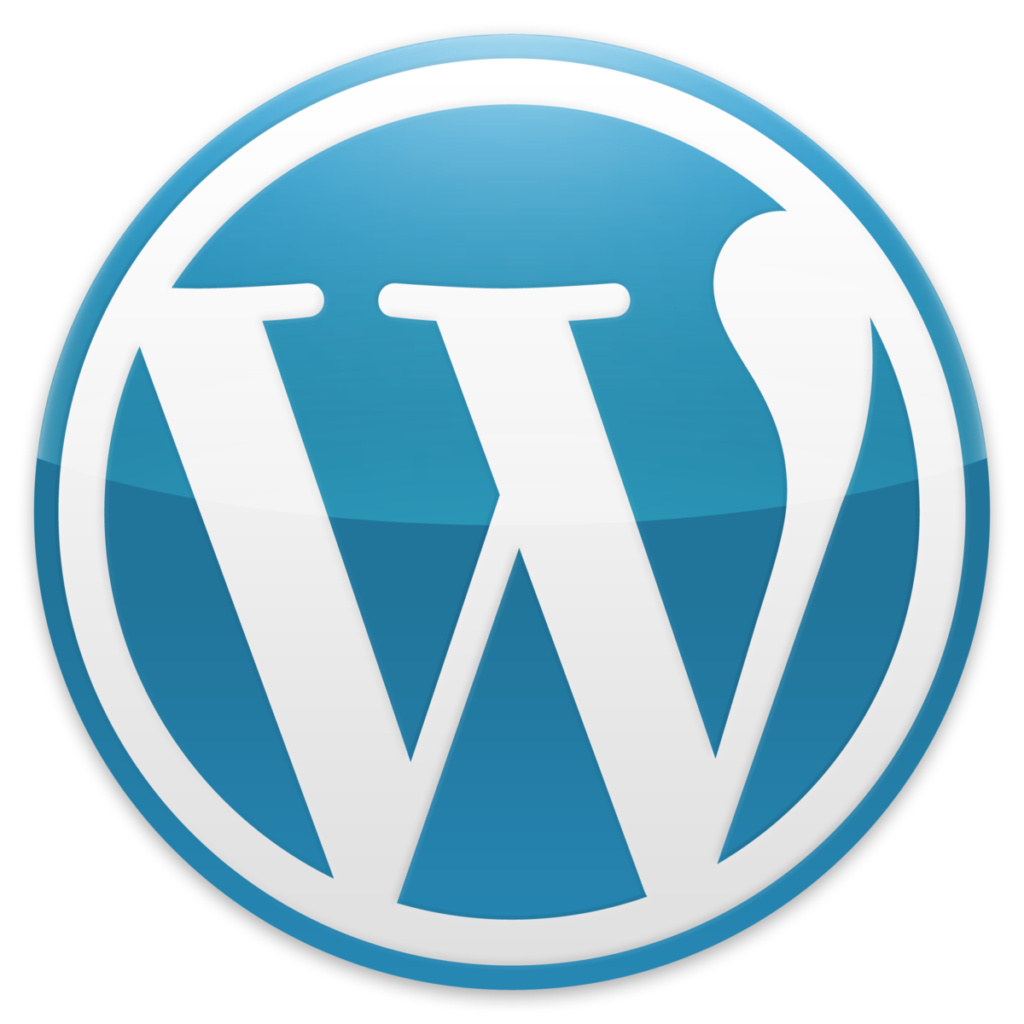 WordPress is a content management system that allows you to create a stunning and complex website with the advanced features it offers.
But one notable fact about using WordPress is that it can be a bit overwhelming for first-time website creators. And although coding knowledge is not often required, customizing the website isn't what many can do.
So unlike using Wix, you definitely can't set up your website in minutes when using WordPress. But it does come with its advantages that may just be what you need for your website.
Pros and Cons of Using WordPress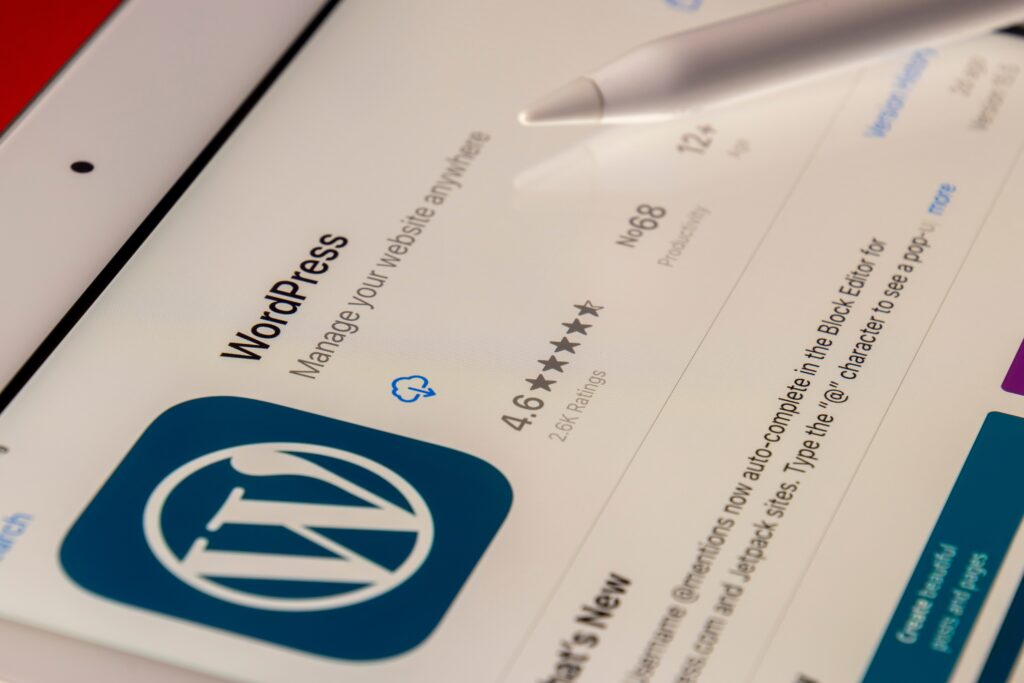 PROS
Flexibility
One of the great pros of WordPress is its extreme flexibility. With WordPress, you can build virtually anything you want for your site.
WordPress doesn't limit your creativity, instead, it allows you to modify, customize, and expand your many types of websites. So even if want a personal blog or a website for a large business entity, WordPress is capable of giving you all the customizable features you desire.
Customizable Plug-ins
Using WordPress gives you access to over 54,000 plugins to choose from. And these various plugins enable you to add complex functionality to your website, save time, create backlinks for SEO, and enhance your WordPress site.
Open-source platform
Using WordPress allows you the opportunity to participate in the technical aspect of your site. This means that you get to be responsible for the updates and maintenance of your website.
This benefit of WordPress also enables you to use, modify, study, and change WordPress's source codes thereby enabling you to find and identify issues with your site.
Tons of accessible themes
WordPress has tons of customizable free and premium themes that facilitate your creation of an impressive website design.
These themes, which are over 9000 in number, are highly responsive. They have the ability to adjust your website's image and content making them compatible with any device used to access your site.
Third-party tool integration
Third-party tool integration with a WordPress website is when you connect your WordPress website to any third-party platform to enable the smooth exchange of data between them.
WordPress allows for this to enable you to extend your WordPress website functionality. Zapier, PayPal, Google Analytics, Mailchimp, YouTube, and more can be integrated into WordPress.
CONS
Vulnerable to Hackers
Being an open-source platform that permits anyone to use, change, study, and share source codes, WordPress is vulnerable to hackers.
In cases of outdated WordPress plugins, themes, and core, your website becomes prone to attacks from hackers.
Other WordPress security vulnerabilities include MySQL database exploit, brute force, file inclusion, and more.
Poor Speed and Performance
Although WordPress plugins enable you to insert complex functionality into your website, there are downsides to it.
This means that some WordPress plugins are capable of slowing down your site's response time. Therefore, using WordPress means you stand the chance to face problems such as slow speed.
Expensive to Customize
While the WordPress software is free to download and use on any website, it is expensive to build.
This means that you get to incur costs when building a customized WordPress website with impressive features. This is because the process of getting a domain name, web hosting, and designing costs a lot.
Regular Updates of Themes and Plugins
The beauty of WordPress lies in the countless arrays of themes and plugins it offers. But this can sometimes act as a disadvantage since each plugin requires constant updates to prevent your website from being vulnerable to hackers.
In addition, your WordPress website suffers risks of breaking down during new installation of plugins, updates of old plugins, and WordPress version updates.
Differences between Wix and WordPress
Now that you're clear on the advantages and disadvantages of both Wix and WordPress, a look at the difference between the two will make you clearheaded on which to choose.
So here's a rundown of what makes Wix and WordPress different.
Ease of Use
Wix is best known for making it easy for absolute beginners to create stunning websites in less time. This is because of its drag-and-drop feature that makes website creation straightforward.
WordPress on the hand is a bit technical and can be overwhelming for total beginners since it requires a bit of knowledge about website creation.
Pricing
Wix offers eight pricing plans that range from $0 to $500/month and can be paid either monthly or yearly.
The free plan which is suitable for personal blogs gives you access to a free website hosting that includes 500MB of both cloud storage and Bandwidth.
But the WordPress site is free but comes with some underlying costs. With WordPress, you get to pay for website hosting and premium themes and plugins.
So unlike Wix, the pricing plan for WordPress isn't spelled out since it depends on whether you would go for premium or free plugins and themes.
E-commerce
Three of Wix's premium plan comes with a built-in e-commerce platform that is suitable for small businesses to sell things online and in-store.
So with Wix, you can start an e-commerce store for as low as $23/month. Paying this amount will give access to all the tools and services you need to run an online store.
But WordPress has no built-in e-commerce platform. So to sell online on WordPress, you will have to install an e-commerce plugin popular of which is WooCommerce.
After installation of the e-commerce plugin, you'll incur additional costs when hosting the store, getting a domain name for the store, and purchasing themes.
But even at that, WordPress is the best for e-commerce stores because it offers you the more advanced and powerful features needed to run a large online store.
SEO
Wix offers a built-in SEO platform with all the essential features like meta titles and descriptions to enable you to rank higher in search engines but when compared with WordPress, it falls a bit short.
This is because WordPress has a large range of SEO plugins that perform advanced SEO functions for your blog.
Help and Support
When it comes to help and support, Wix takes the win making it different from WordPress.
With Wix, you can have access to Wix's team support via phone calls, live chats, and email. There are also countless tutorials and articles to guide you as you build and maintain your website.
In addition, the Wix team is always available to sort out any technical issues your site would face.
But WordPress on the other hand does not offer any sort of technical support. The only support you can get is from your hosting company.
Apps and Plugins
Wix has an App Market where you can find any app you need to extend your website's functionality but these apps can only perform well on smaller sites.
But in the world of WordPress where plugins are used, you get to have access to tons of advanced and powerful plugins that are suitable for sites of all sizes.
WordPress also allows you to create a plugin that fits into your site's image. Therefore, even if Wix's app is easy to set up and maintain, it still falls short when compared to WordPress plugins that offer a variety of choices.
Design and Control
Wix offers a wide range of impressive customizable themes and templates thereby giving plenty of variety to choose from.
But WordPress is like a blank canvas that gives you the opportunity to design your themes and templates. This means that you get to have total control over the design of your site.
In addition, WordPress enables you to oversee the technical aspects of your website, unlike Wix.
Blogging
Wix has an easy and intuitive interface that makes it easy for you to create categories, tags, scheduled posts, related posts, and more.
On the other hand, WordPress comes with a full package blogging option that gives you everything you need for your blogging career. These options include contact forms, Seo-friendly pages and posts, reading time estimation, comments, and more.
In Conclusion
With the above rundown of the pros, cons, and differences between Wix and WordPress, it is assumed that you have made a verdict on which one to choose.
If you are a beginner in website creation, and you need a good site for personal purposes or a small business, then you should probably choose Wix.
But if you need total control over every aspect of your site, and if you are looking to build a large site, then choose WordPress.