Calling all lazy people, rejoice! You can now get your groceries delivered right to your door. And I'm not talking about just a few things with these apps.
You can do most of your weekly grocery shopping in one afternoon (or evening). Whether it's dinner or breakfast, no matter how busy you are or how much work you have to do
—these apps will help you order food and get it delivered straight to your home so that all you have left to do is sit back and enjoy.
Postmates is a delivery service that can deliver food, groceries, and other items. They are available in many cities and parts of the US, Canada, and Mexico. They also deliver in the UK.
Postmates works with local businesses to get them more customers by allowing people to order from their favorite restaurants or stores without leaving their homes or offices.
You can browse through the Postmates app or website (postmates.com) and select items that you want to be delivered from these businesses nearby.
For example, if you want cheeseburgers from In-N-Out Burger delivered straight to your door, you have to tap on "In-N-Out Burger" and place an order for whatever food items sound good at that moment—they'll be on their way shortly.
Munchery
Munchery is a food delivery service that offers a wide range of meals. Munchery offers a variety of meals for delivery that are healthy and delicious, with an emphasis on locally sourced ingredients. The service is available in many major cities, including Los Angeles and San Francisco. The company was founded in 2012 and has received several rounds of funding, with the most recent round being a $55 million Series C led by Sequoia Capital.
DoorDash
DoorDash is a food delivery app that lets you order from restaurants that don't normally deliver. You can order from a wide variety of restaurants and also find local favorites in your neighborhood or even in other neighborhoods and cities.
If you're hungry but don't want to cook or go out, DoorDash is a great solution
GoPuff
GoPuff is a delivery service that offers an assortment of snacks and other items. The company has over 1,000 products in its inventory and offers free delivery if you buy $10 or more. It also gives away free delivery on Wednesdays for orders of $15 or more and Thursdays for orders of $20 or more.
GoPuff is the perfect solution when you're craving something sweet, salty, savory—or all three! The delivery fee can add up quickly depending on your order size (it's free if you spend at least $20), but if you're not too worried about saving money. Then GoPuff has something for everyone: sugary fruit snacks, spicy chips with dip, frozen pizzas galore. The possibilities are endless.
GrubHub
GrubHub is a food delivery app that allows you to order from over 2,000 restaurants in over 1,100 cities. If you don't live in one of these cities (or even if you do), GrubHub can still help you find restaurants near your location.
GrubHub has Android and iOS versions, so no matter which operating system you use, there's probably an app for that. The company also offers apps specifically designed for those with visual impairments or hearing difficulties—and they're all free.
Instacart
If you're not in the mood for a trip to the grocery store, Instacart is your best bet. You can shop online or through their app and have groceries delivered to your door. They deliver from a wide range of stores, including Whole Foods, Costco, and Amazon Fresh.
You can also give them specific instructions on what kinds of items you need by adding tags like "organic" or "dairy-free" when ordering. If you're concerned about food allergies, you can include allergen information in each order so that shoppers know exactly what they're getting before they pick up anything from the store aisle.
If you don't want anyone else picking up your groceries but still want them delivered straight to your front door (or wherever else it needs to go), order using Instacart Express: The service allows customers to schedule their delivery at specific times during weekdays; if no one is home when deliveries arrive then they will be left outside until someone gets home later in the day or evening so that nothing spoils while waiting around outside all day long.
Freshly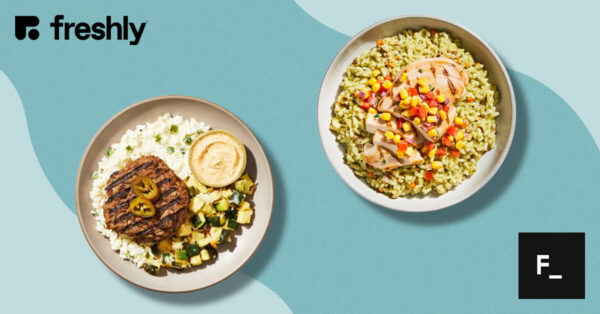 Freshly is an app that will help you get groceries delivered to your house. The best part? You don't need to order food from a specific store. You can select any grocery store in your area or across the country, and freshly will deliver it straight to your door. The app also lets users order from stores worldwide if they're inclined.
App for selling home-cooked food?
The home cooking industry has exploded in recent years. There are now more than 1.1 million food trucks, restaurants, and catering services in the United States alone—and that number is only expected to keep growing. But what about those times when you want something a little more personal? That's where services like Postmates come into play. This app allows customers to order all of the ingredients for a meal and then have them delivered without any work (just like ordering off Seamless).
The app that will deliver anything to you?
If you're looking for a side business idea and want to make some extra cash, then delivering items is the way to go. Many apps will deliver anything from food to dry cleaning, but Postmates and DoorDash are two of the most popular options.
PAA
What app delivers fast to home?
Delivery hero is an app that will deliver anything to you, at any time of day or night, as long as it's within a reasonable distance from where you're standing. If you want fast food delivered to your house or place of residence, then this is a good choice for you.
FAQ
Is Grubhub better than DoorDash?
If you're a fan of food delivery apps, you've likely heard of Grubhub and DoorDash. Both companies allow users to order food from their favorite restaurants without leaving the house.
Both services have been around for several years and continue growing in popularity. In fact, according to TechCrunch's article "Why Are So Many People Using Grubhub And DoorDash To Order Food?" there are now over 40 million active users on both platforms combined. That's a lot of hungry people.
According to their websites (Grubhub: https://www.grubhub.com/, DoorDash: https://www.doordash.com/), these two companies offer different types of services:
Grubhub focuses on providing a platform where people can order food from local restaurants and then have it delivered directly to their doorsteps within 30 minutes or less; whereas
DoorDash focuses more on providing customers with choices beyond just ordering food delivery services—like letting them choose whether they want their purchases delivered by either walking up front door or right into their apartments (if applicable).
Is Gopuff real?
Gopuff is a real app. GoPuff is a food delivery app, restaurant app, and food ordering service. GoPuff can be used to order food from more than 40 different types of restaurants in your area. The company's website says that they have over 6 million customers, and they're expanding at a rapid pace.
Is Shipt better than Instacart?
Shipt is an online grocery delivery service that offers same-day delivery in many cities. Like Instacart, Shipt charges a membership fee of $99 per year and offers discounts on certain items when you order through their app.
Shipt has a 4.8 out of 5 rating on TrustPilot, based on 1,734 reviews from customers who rate them as excellent or very good. The average rating for all delivery services is 4.4 stars out of 5; this makes Shipt one of the highest-rated services overall.
What is better, Postmates or DoorDash?
The short answer is Postmates. If your goal is to get the food you want, when and where you want it, then Postmates is the clear winner. It has more restaurants than DoorDash and delivers from virtually anywhere in a city (DoorDash only delivers from restaurants that accept delivery orders via its app).
Postmates also gives you options like GrubHub or Seamless so that if a restaurant isn't part of their network but does take orders through third-party platforms, then Postmates will help facilitate those purchases for you.
How safe is the Instacart app?
You can trust Instacart. The app has a good track record, which means you can trust it to keep your information safe and secure. The company is also committed to ensuring its users are safe and wants them to know they will go out of their way to ensure that happens. This includes offering excellent customer service and an easy-to-use app that is secure from hackers or other malicious parties.
Since Instacart is a relatively new company, there hasn't been much time for security breaches or other issues with the company's services (that we know about). However, if anything happens in the future—and if you have concerns about your personal information being exposed—you should contact them immediately so they can take care of any issues immediately.
Summary
These are apps that will deliver your food.
Right to your door, it is easy to get fresh groceries without leaving the house. And if you use these apps, there's no need to worry about what to do with your old food; order more. The only thing that could make this better is if you could get food delivered from any grocery store, not just the ones that have partnered with Freshly. You could order from your local farmers' market or a specialty store like Whole Foods.
We hope this list has helped you find some food-delivery apps that are right for your lifestyle. There's nothing wrong with using a few of these at once! And if none of them work out, don't forget that there are also regular delivery services like Postmates and DoorDash, who will deliver groceries or other items to your home.