Last updated Feb. 19, 2023 by Peter Jakes
Milk crates can be used for a variety of things. For example, it can be used as book storage, a shelf for home decor, and an herb planter. Free milk crates are great, but they can be hard to find.
Many businesses still use them daily, and you must be careful about how you get plastic milk crates.
Milk crates are expensive because they are made of HDPE and are in high demand. You can, however, get extra crates for free from your friends and family.
Also, you can pick it up at grocery stores and convenience stores. We have a few ideas that might work to get you milk crates for free or quite cheap.
There are several ways to get one for free if you need one. Most stores sell it for more than $10, but this article reveals how to own it freely.
Is Taking Milk Crates Illegal?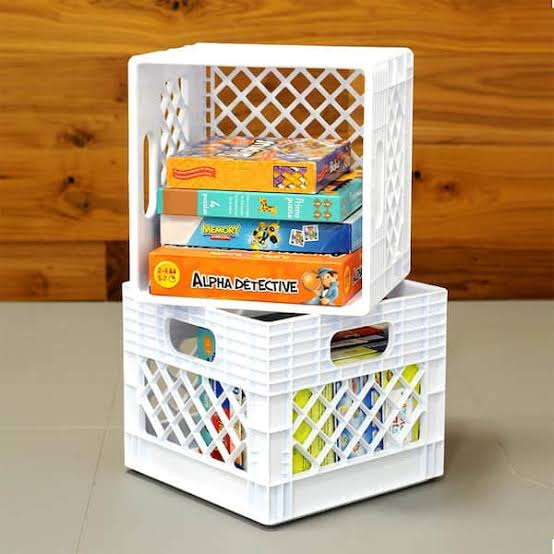 Taking Milk Crates is Illegal. You may have seen empty milk crates stacked in front of stores or on loading docks, but you can't just take them.
Grocery stores, convenience stores, and other retailers are usually required to return these plastic storage crates to their suppliers. If they don't, they will be charged a fee.
A misdemeanor punishment is by fine or up to a year in jail, while a felony is above a year. In addition, if you are caught taking milk crates from a grocery store, you could also be charged with shoplifting, a crime with consequences.
So, if you're thinking about stealing milk crates, you should consider the risks.
If you take these crates without permission, that is theft, which is a crime in most places. Milk crate theft can get you a $300 fine or 30 days in jail, but the penalties vary from place to place.
Why Was Taking Milk Crates Made Illegal?
You may ask, why can't we all get used milk crates for free? Milk crates are made of petroleum materials (HDPE), so stealing them can raise milk prices.
In addition, most milk crates are made of high-density polyethylene because they need to be very strong and last a long time.
Thieves used to know this and steal the hard plastic crates to shred them and sell the pieces for more money. A few years ago, places like Baltimore had whole milk crates and bakery tray rings.
And these theft costs are borne by consumers. It costs the diary manufacturers more money to replace them and leads to logistics challenges.
The number of stolen milk crates in the United States goes up and down with the price of oil because the milk crates are made of petroleum plastic. So, when oil prices go up, do the prices of crates. This makes them more tempted to steal and sell.
It has cost Australia's dairy business a lot of money. In 2007, Dairy Farmers said that a million crates were lost, misplaced, or broken every year. At about $4 per case, that could add up to $4 million per year. According to some estimates, this costs farms up to $5,000 annually.
This is the same reason the milk crate challenge on TikTok was banned. Even though the challenge is a joke, milk crate theft is a serious problem in the dairy business. According to the International Dairy Foods Association, people stole milk crates for about $80 million yearly as of 2012. (IDFA).
Related: Recycle Glass Bottles & Jars for Cash: Get Paid up to 15¢ per Bottle
What is the Best Way to Get Free Milk Crates?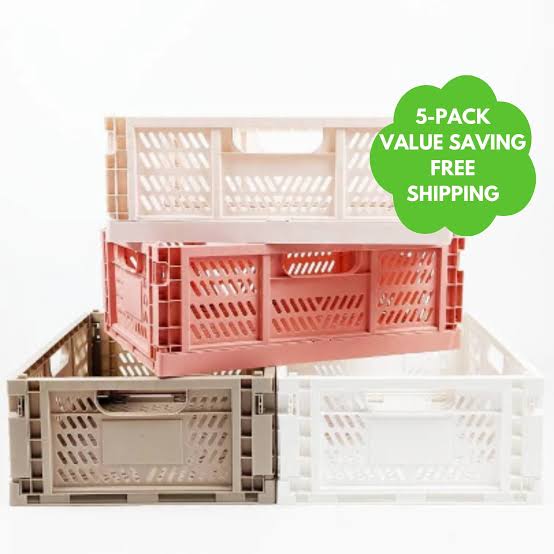 Unlike easily finding places to get wooden crates for free, it's harder to get milk crates same way, even if they are lying around.
Remember that just because a milk crate is sitting in a store doesn't mean you can take it.
Some stores have emptied the containers but will fill them up again or store things in them. Before taking a milk crate, you should always ask. Read on to find out about some stores that sell milk crates at great prices.
1. Get Free Milk Crates From Grocery Stores
If you are looking for free plastic or wooden milk carton, you should visit your local grocery stores.
Most grocery stores that receive milk deliveries from third-party vendors tend to have lots of milk crates. Therefore, you can contact the store owner and ask them for their crates.
Yes, plastic crates are still used by grocery stores. Most likely, they won't give you everything they have, but sometimes these crates pile up. If they have too many crates, you might be able to get some of them for free.
Some plastic crates from grocery stores need a quick rinse or wipe down to be ready to use at home. Check with the store manager to ensure it's okay to take the crates. Some workers might miss the fact that the crates are still needed.
2. Convenience Shops Gives Out Free Milk Trays
Convenience stores offer milk products, and there's a high chance that they have nothing to do with the crates after they use them.
You can visit your local convenience store for milk crates. They'll be willing to give it out.
Please ensure that the person you ask for free milk crates from has the legal right to do so before you take them from their property.
3. Find Free Milk Crates at Restaurants and Cafés
Most restaurants and cafes have a storeroom filled with unused milk crates. They'll be glad to get it off their hands if you ask them. Even though restaurants don't usually buy as much milk as grocery stores or convenience stores, they might have some free crates.
You should check there first if you go to a local restaurant often. Restaurants are always happy to help out customers who come back often.
There may be a lot of requests for these milk crates at some restaurants. Try to get on a list that will let you get the next available ones. It might be a good idea to buy a worker lunch.
4. Get Milk Crates From Caterers and Food Vendors Near You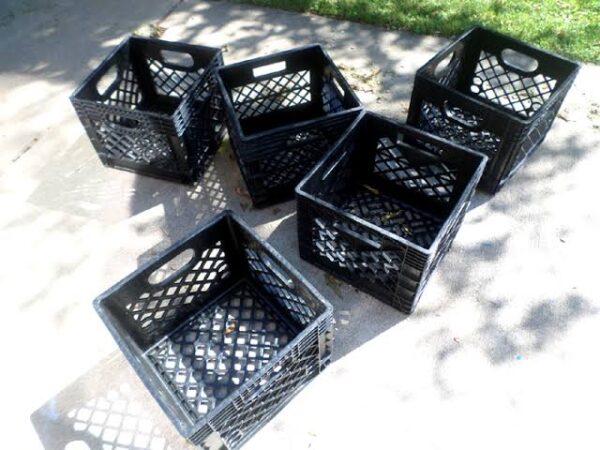 Another way to get free milk crates is by making inquiries in a catering business or food service provider.
These catering businesses use milk for different things, so they tend to have unused milk crates.
When receiving milk crates from a food service provider, be certain that you are receiving them from the person who has the legal authority to give them to you. For example, some milk crates are the property of a third-party firm.
5. Factories and Manufacturing Companies
If there are factories or manufacturing firms around your neighborhood, you can ask them if they have any available milk crates.
Most factories use milk crates for storage or shipping purposes, while some do not use them. So make your inquiries.
6. Find Free Milk Crates Near You on Craigslist?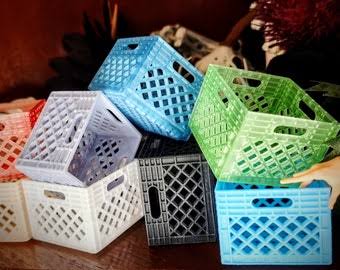 When finding freebies online or near you, Craiglist is one of the good places to start your search. Craigslist is a great place to find and get free stuff if you like to do that. People always post things they want to give away for free on Craigslist.
If you want crates, you can post that you want them, and people will get in touch with you if they have any free crates. Learn how to find freebies on craigslist and even if you don't see any free milk crates on Craigslist, you might find some cheap ones.
Other websites like Craigslist offer freebies. They include OfferUp, Freecycle, and more.
Most of these sites also offer free milk crates, but you must be careful. Some of the crates listed on free sites could be stolen properties.
Facebook Marketplace
Facebook marketplace is another place to get free milk crates near you. People can get rid of old household items and give them away for free in the buy-nothing section of the Facebook marketplace. There are many ways to get free stuff on Facebook but beware of Facebook marketplace scammers, they are plenty.
You can always send a message asking for free milk crates, or you can wait for someone to tell you that they are giving milk crates away for free, which may take a lot of patience.
7. Ask Your Family and Friends For Free Milk Crates

We have been storing things in milk crates and other discarded plastic crates and making things with them for a long time. Many people have crates around their homes, especially older people who may have stored stuff for years
So, many people tend to have their collection of crates. So, before you look elsewhere, ask your friends and family if they have any crates.
Milk crates have been used to store things and make things for years. I have a few old vintage crates that I got from family members whose diary business no longer needed them. If you need milk crates for a project, ask if anyone has any they might be willing to give away.
You can also go to your relatives' homes and look for old crates in their yards and garages. You can also use social media to tag family and friends to find out if they have milk crates.
Cheap Places To Buy Milk Crates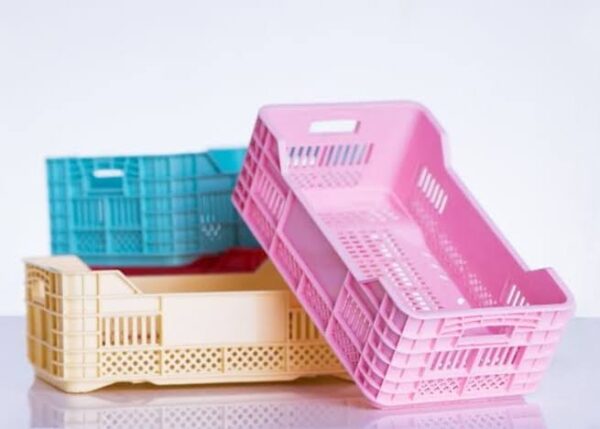 At Milk Crates Direct, you can buy real milk crates made in the United States.
You can buy one for as little as $7.99, and you'll save even more if you buy at least 6 per order. If you need a lot, you can buy 96 black crates for $650 instead of $767 if you need a lot.
They also sell gray and white milk crates and red, yellow, green, blue, violet, and orange ones. So, you can choose from a lot of things. But they charge $699 for 96 milk crates of any color, which is $49 more than their bundle of all-black crates.
This store sells different kinds of storage and organization items for the kitchen, travel, drawers, bathroom, and so on.
And, of course, you can buy real milk crates for $15.99 each in the shop. Their milk crates are the same strong crates used at dairies. They are also one of the first things they sell at their store.
Cabelas have milk crates as people often use them to transport goods when they go camping. Even though these aren't the cheapest on the market and are pretty tough, you will be impressed by how long they last.
Cabelas has sales and coupons all year long. If you want to get a great deal on a Cabelas milk crate, keep an eye out for these sales and coupons. You can get Milk crates on Cabellas for $7.99.
Most of the time, Dollar Tree doesn't have the heavy-duty milk crates you might think of. But the ways to store things at Dollar Tree can be great.
Dollar Tree will have everything you need to organize a closet or a pantry. Also, the fact that everything at Dollar Tree costs only one dollar is hard to beat. For example, you can get Milk crates at Dollar Tree for $1.
Even though Tractor Supply might not seem like the best place to find milk crates, they have quite a few. In milk crates, things can be stored in a shop or barn very well.
Since the crates are open and let air flow through, they are a great place to store things that need to be able to breathe.
In addition, most of the crates sold at Tractor Supply are very strong and can carry a lot of weight. You can get Milk crates on Tractor Supply for $6.99.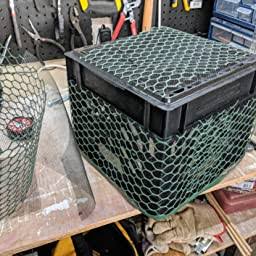 If you didn't already know, Home Depot sells many storage and organization items you can buy.
There are great shelves, bins, and totes at Home Depot. There are also some heavy-duty milk crates with reasonable prices in their selection. For example, you can get Milk crates at Home Depot for $5.98.
Amazon
Amazon will have a lot of crates for you to choose from. People think Amazon is the best place to buy some things because they believe it has the best prices.
Amazon has some great deals, but they aren't always the cheapest. You might want to look at other sites like Amazon to ensure you're getting the best deal.
If you buy something from Amazon, ensure you compare the prices of the different options. For example, you can get Milk crates on Amazon for $8.75.
Alternatively, there are ways to get free Amazon gift cards you can explore, then use the gift cards to buy milk crates.
Walmart
Walmart is a store that has a little bit of everything. Almost anything you need for your home is probably at Walmart. For example, Walmart has different styles and sizes of milk crates. You can get Milk crates at Walmart for $6.66.
eBay
Some stores and suppliers will start selling extra milk crates on eBay because they have many.
Pay attention to the shipping costs to ensure that buying the milk crates makes sense. On eBay, you can sometimes find great deals. For example, you can get Milk crates on eBay for $3.88.
Alibaba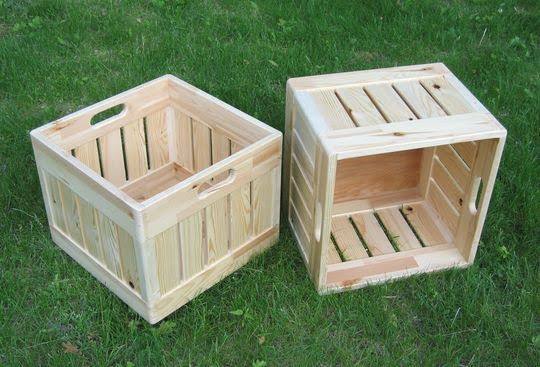 Alibaba is a website where people can buy things in bulk and get discounts. On Alibaba, you can buy almost anything and the things you can choose from change often.
You might have to wait a few weeks for Alibaba to ship your items, but they will get there in the end. You can get Milk crates on Alibaba for $2.
Target
Target has some basic storage containers and milk crates, but some will look even nicer than a traditional milk crate.
Target has a great selection if you want to do something fun with decorating or organizing a wall in your home. However, Target is probably your best bet if the style is more important. For example, you can get Milk crates at Target for $4.
How Much Does A Milk Crate Cost?
There is no actual price for milk crates. Instead, the price ranges from one seller to the other. And for that, you can buy milk crates in bulk from online stores like Alibaba for as little as $2 per crate. But, most of the time, you can get a good, sturdy milk crate for $10 to $12 each.
But if you want a cheaper option, you can get it for as little as $5, though the quality might not be as good. Also, you can get milk crates for just $1 at dollar stores.
How to Spend Less on Milk Crates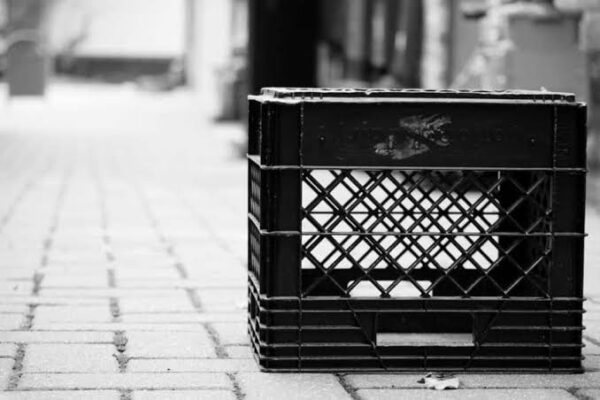 Now that you know where you can buy milk crates and where you can get some for free, let's look at some ways to save money on them.
● Ask Your Family members, friends, and neighbors
We said that a good way to get milk crates is to ask local stores if they have any extras. Have you also tried asking friends and neighbors?
If friends or neighbors have a small business or are changing how they organize their home or garage, they may have extra milk crates to give away.
If you tell your friends what you're doing, you might find it easy to find the milk crates.
● Buy Milk Crates In Bulk
Just like with anything else, the more of something you buy, the more likely you are to save money on it. You might be able to save a little money if you buy six or twelve milk crates at once.
Instead of looking at the total price, try to look at the price per crate. Of course, you can always try to sell the extra things you bought to get some of your money back.
● Look for Discount Sales
If you are going to buy something, you should always look for discount sales. For example, you can often find deals on milk crates if you use an online savings app like Rakuten or save up rewards at a local store.
Wait until there are sales to make your last purchase.
Related: 18 Ways To Get Cheap Baby Clothes
Bottom Line
Picking up a milk crate from a business's curb isn't as easy as it seems. However, there are laws in place that discourages milk crate theft.
You will be pleased with the price you pay for these crates because they can be used for many great projects and storage needs. Even better would be if you could find a way to get milk crates for free.
Make sure you have the permission of the owner to take any milk crates you find. Shops like Dollar Tree, eBay, Alibaba, and Target have milk crates as cheap as $2
Frequently Asked Questions
Q: What is the most convenient way to get Free Milk crates?
The most convenient way to get milk crates is by purchasing them. Owners of milk crates use them for several purposes. Hence it isn't easy to find people who want to give out their milk crates for free. If you need a milk crate, you should consider purchasing one
Q: What is the best place to get Free milk crates online?
Craigslist, Freecycle, and Facebook marketplace are the best places to get free milk crates.
Q: If you steal milk crates, what will happen?
If you are caught stealing milk crates, what happens to you depends on how much the crates are worth and where you live. In some states, it's a misdemeanor to steal something worth less than $950, but in others, it's a felony.
Q: Can Amazon give me free milk crates?
Even though Amazon can sell milk crates for cheap, it's unlikely that you'll be able to get them for free. Consider buying milk crates in bulk to get a discount, but keep an eye on how much each one cost because some sellers don't offer discounts.
Q: Can I get milk crates for free online?
Even though you can't always get free milk crates online, you can look on Craigslist or your local Facebook marketplace for milk crates people want to get rid of or sell cheaply.
Q: What can I use empty milk crates for?
You can use empty milk crates for the following:
Bike Basket
TV Stand
Planters
Pet Dens
Stepstool
Donation Box
Shelving
Q: Why are milk crates cheaper on Alibaba and eBay than on Walmart and Amazon?
Milk crates are cheaper on Ebay and Alibaba because they are sold in bulk, unlike Walmart, Target, or Amazon. That is why you should buy milk crates in bulk to save money, as they can be used for many household purposes.
Q: How are milk crates used in schools?
Most schools store books, papers, and other things in crates. They also carry things like art supplies and gear for athletes. Some schools have started putting them in hallways or libraries to make places to sit. Students can have a place to study or relax between classes by stacking the crates and adding cushions. Crates can also be used for arts and crafts or to grow tiny plants and herbs. With a little creativity, crates can be used in school in a lot of different ways.
Q: Why are milk crates so expensive?
Milk crates are expensive because their demand and supply follow that of oil, as the crates are made of plastic from oil. So, when oil prices go up, so do the prices of crates. This makes them more tempting to steal and sell.