Last updated Aug. 9, 2022 by Jessica Green
Milk crates can be used for a variety of things. It can be used as book storage, a shelve for home decors, and an herb planter.
If you are in need of one, there are several ways to get it for free. Most stores sell it for more than $10, but this article reveals the ways to freely own it.
What is the best way to get free milk crates?
Contact Grocery Store Owners

If you are looking for free plastic or wooden milk carton, you should visit your local grocery stores.
Most grocery stores that receive milk deliveries from third-party vendors tend to have lots of milk crates. You can contact the owner of the store and ask them for their crates.
Convenience shops
Convenience stores offer milk products and there's a high chance that they have nothing to do with the crates after they use them.
You can visit your local convenience store for milk crates. They'll be willing to give it out.
Restaurants and cafés
Most restaurants and cafes have a storeroom filled with unused milk crates. They'll be glad to get it off their hands if you ask them for it.
Caterers and food service providers
Another way to get free milk crates is by making inquiries in a catering business or food service provider.
These catering businesses use milk for different things, and so they tend to have unused milk crates.
When receiving milk crates from a food service provider, be certain that you are receiving them from the person who has the legal authority to give them to you. Some milk crates are the property of a third-party firm.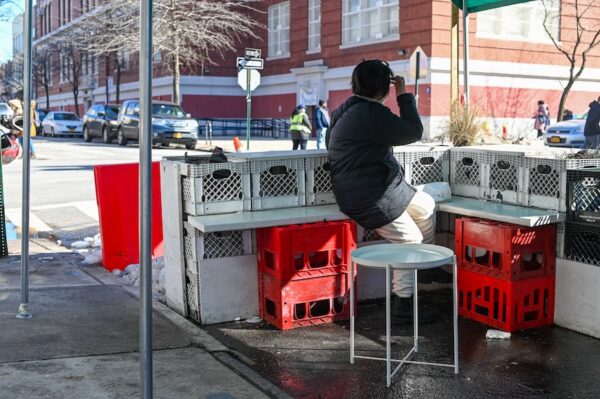 Factories and Manufacturing Firms
If there are factories or manufacturing firms around your neighborhood, you can ask them if they have any available milk crates.
Most factories use milk crates for storage or shipping purposes while some have no use for them. So make your inquiries.
What Do You Think About Craigslist?
When it comes to finding freebies in your local area, Craiglist is one of the good places to start your search.
There are other websites like Craigslist that offer freebies. They include OfferUp, Freecycle, and more.
Most of these sites offer free milk crates but you need to be careful. Some of the crates listed on free sites could be stolen properties.
What is the most convenient way to get Milk crates?
The most convenient way to get milk crates is by purchasing them.
Owners of milk crates use them for several purposes, hence it is difficult to find people who want to give out their milk crates for free.
If you are in need of a milk crate, you should consider purchasing one.
Conclusion
Picking up a milk crate from the curb of a business isn't as easy as it seems. There are laws in place that discourages milk crate theft.
Before taking home a free milk crate, ensure that it isn't owned by a third-party vendor that has given no authority for it to be sold.
If you want to purchase a milk crate, stores like Walmart and Target have it available for sale.