Last updated Apr. 18, 2023 by Peter Jakes
One of the common ways to make money on the web space is on social media. It presents numerous opportunities to make money on the side or full-time. However, how much you'll make at the end of the day depends on various factors, including your level of commitment, dedication, and, most importantly, the lane of social media hustle you picked.
Instagram, for one, is a social media platform where you can earn a decent amount through various means. Therefore, in this post, we'll discuss the top three ways to make money on Instagram in addition to how you can go about it. So you can pick from the one that catches your interest and join the host of folks making money on this popular social media platform.
1. Post Sponsored Contents For Brands
One of the common ways influencers make money on Instagram is through sponsored posts. There are brands ready to pay influencers to post sponsored content on Instagram to reach a broader audience. Sponsored posts are content created to promote a brand or a brand's products on Instagram.
Like Facebook, LinkedIn, and Twitter, Instagram has a native ad management platform that allows brands to place ads. It also allows brands to customize their audience in terms of age, gender, interests, and location. Then the business will pay Instagram for the audience they want to tailor their post message to.
Primarily, there are two ways brands go about this kind of sponsorship:
A brand creates a post and pays a photo-sharing platform to reach a broader audience.
A brand sponsors an influencer or a content creator to create and publish a post that promotes itself, its products, or its services.
Whichever way, you can get hired and paid by brands for this purpose, especially if you have a large following. One of the common ways is through paid sponsorships. It refers to the partnership between a brand and an Instagram user.
The user is an influencer having a personal brand and a considerable follower base. The influencer can search for brands in their niche, pitch them, and generate and publish content to promote their brand, products, and/or services.
Influencers are more like ad managers on Instagram because brands use their audience that they have no access. However, they're different in the sense that the brand pays Instagram to post the ad and the influencer to publish the sponsored posts.
How To Create Sponsored Posts On Instagram
Now that you're familiar with how Instagram-sponsored posts work let's look at how you can create one.
Creating a sponsored post on Instagram is quite easy. But firstly, you'll need to set up branded sponsorship with a business. However, you can only create a post if the brand has included them as a partner.
When creating the post, it's crucial to follow the brand's rules (if they gave you any). You can also run the ad by the brand first (both copy and visuals) to ensure that they're okay with it.
To make a sponsored post on Instagram, start by uploading the post, Reel, or Story as you normally would. For Feed content, select Tag Business Partner in the Advanced Settings. It'll enable you to tag the brand so that they can view and approve the post before it goes live.
And for Stories, just follow the same steps. However, the only difference is that you'll need to click the link on the icon toolbar to enable you to tag the brand.
How Much Do You Earn For Posting Sponsored Contents?
There's an industry standard that depends on the number of followers you have. But how much you'll charge for posting Instagram-sponsored posts could vary based on how much engagement you get.
You should also know the various Instagram features to get a good deal. For example, for $500, you could make about six Instagram Story posts and insert a link to their site in your bio for, say, a day.
If you have about one million followers, an engaged audience, and a good reputation as an expert, you can charge much more than a blogger with five thousand followers. The amount you can charge ranges based on follower count. For instance, you can charge between $800-1500 for 50K followers or $10000+ for 1M+ followers.
2. Open an Instagram Shop
Instagram Shopping is a feature that lets eCommerce brands create a digital, shareable catalog of their products on Instagram. So if you have a product you want to sell or have a brand you can work with to sell their products, Instagram shopping is another great way to make money on Instagram.
Users can learn more about your products in the app and either purchase (with Checkout) directly on Instagram or click through to complete the transaction on the brand's eCommerce website.
Promoting sales or sharing products on Instagram is something that has been on for quite a long time. According to a survey by Instagram, 87% of users responded that influencers inspire them to make a purchase, while 70% of avid shoppers browse through the platform to discover new products.
In the past, the only option e-tail brands had was to drive sales traffic directly from a 'gram either through their clickable Instagram Stories or via their bio link. However, with the latest Instagram Shopping features, the entire process is streamlined. Customers see it, like it, and buy it in a few clicks.
How To Start An Instagram Shop
Before setting up Instagram Shopping, you have to ensure your business meets certain criteria;
Your business is in a supported market for Instagram Shopping. Check the list to confirm.
You sell a physical, valid product.
Your business complies with the Instagram merchant agreement and e-commerce policies.
Your business is associated with your eCommerce website.
You have an active business profile on Instagram. However, if your account is set up as a personal profile, you can always change your settings to business.
You can create an Instagram shopping ad by boosting a Shoppable post that you might've already created. Otherwise, you can build an ad from scratch using the Ads Manager in the Instagram Product tags. Ads with product tags work to either drive to your eCommerce website or open up Instagram Checkout.
To sell on your Instagram shop:
Once you've set up your Instagram Shop, a new "View Shop" icon will appear on your Instagram business profile page.
From there, visitors will be able to see your products, select to find out more, and purchase.
You will also be able to tag products in your feed posts, Reels, Guides, Instagram Stories, and Live broadcasts — you'll be open to a ton of new e-commerce opportunities!
How Much Can You Make From Instagram Shop
The amount you'll make from your Instagram shop depends on the nature of the product you're selling, the price, the number of clicks, and the agreement you had with the brand (if you're selling for a brand).
As you may already know, products differ by value; the amount you'll make selling clothes is relatively less than the amount you'll earn selling cars. So the value of the products you sell on Instagram determines how much you'll earn.
Likewise, the price of your products determines how much you'll make, just as in business. How well are you able to negotiate prices with your customers? Selling at a good price boosts your chances of making more money from your Instagram shop.
Also, the number of customers you're able to sell to determines how much you'll make. This is why publishing attractive content that'll generate more clicks and drive sales is important.
Lastly, your ability to negotiate for good pay with the brand you're selling for will boost your chances of making money on Instagram. But remember, the number of sales will also determine how much they'll pay you. So as you meet a good deal with the brand, try to sell more and get even better deals.
3. Make Money From IGTV Ads & Instagram Live Badges
Aside from promoting brands' products and selling from your Insta shop, Instagram also offers other ways of making money. Influences can also make money from the platform through features like IGTV Ads and Instagram Live Badges. To understand this better, let's discuss them in separate headings.
IGTV Ads
At inception, Instagram only allowed 15-second videos for Stories and 60-second videos for Feed, but with the introduction of IGTV, it has become possible to post videos of up to sixty minutes. In addition, unlike Stories, the content will remain permanently on your profile.
You can monetize these videos as it is something that can be beneficial for many brands in their future video marketing campaigns. Keep in mind that the more views your videos get, the more ad revenue you'll earn. The catch is to make your content educational, entertaining, or inspirational. You can get up to 55% of the revenue per IGTV views.
Here is how to enable IGTV Ads:
Go to your "Account Settings" and tap "Creator,"
Then select "IGTV Ads."
Click on "Get Started" and toggle to "Allow Monetization" on the existing IGTV videos.
How Much Can You Earn From IGTV Ads?
According to Justin Osofsky, Instagram's chief operating officer, users who use Instagram Ads will get up to 55% of the proceeds. Facebook and YouTube Watch give creators 55% of the commercial revenue, and they keep the remaining 45% for themselves. So Instagram isn't different from these social networks.
Furthermore, this tool has made IGTV a very attractive channel for most brands, many of which are sharing content for free. It is very true that this content generates web traffic and has its benefits, but now it'll also directly bring in revenue.
Instagram Live Badges
Instagram Live badges are some of the latest features aimed at enabling influencers and creators to make money on Instagram.
In a nutshell, live badges are monetary tips viewers can contribute in an Instagram Live broadcast. This opens up a host of new opportunities for influencers (from creators to digital service providers, like fitness instructors) to earn money.
With this new feature, viewers can now purchase badges during a Live video that will appear in the comments and unlock additional features, such as placement on the creator's list of badge holders and exclusive access to a special heart.
It's just a way for followers to show their support – while becoming "VIP" community members. Creators can see the number of hearts a viewer purchases via a visual icon in the chat stream. This makes it easy to give the viewers a shout-out during the live broadcast.
How Much Can You Make From Instagram Live Badges
Viewers can purchase one heart for $0.99, two for $1.99, and three for $4.99. The good thing is that badges are now available to all eligible US-based creators. But the bad news is that it isn't unconfirmed when the rest of the world will gain access to it. However, Instagram's Creator's site reveals that it'll be available in the UK, Spain, Italy, France, Germany, Japan, Australia, Brazil, Turkey, and Mexico soon.
However, creators are eligible for Instagram Live Badges only if they meet certain criteria:
Must be 18+ years old
Must have a professional account (business or creator)
Comply with the Instagram Partner Monetisation Policies & Community Guidelines.
Be in a region that has access to the feature.
Have at least 10K+ followers.
Once your region has access to this feature, you can turn on badges to start earning from your live videos. Here is how:
Step 1: Head to "Profile" – "Professional dashboard," and tap "Grow your business," select "Badges."
Step 2: Once you've been onboarded, go to the Live tab on stories. Select the "badges" icon on the left side of the "Going live" screen. Then confirm that you want the badges turned on, include a title, and go live.
It's no secret that Instagram is a money-making social media app. With billions of active users, Instagram is becoming a channel that links businesses to high-quality consumers.
Become An Affiliate Marketer
Affiliate marketing is one of the most lucrative online businesses. Affiliate marketers who use Instagram as a medium to reach leads have incurred large amounts of money.
Each time an individual clicks an affiliate link and makes a purchase on Instagram, you will receive a commission.
You can become an influencer on Instagram and gather tons of followers who'll click on any affiliate link you put out.
To become a successful affiliated marketer on Instagram, follow these step-by-step guides.
Create content around an affiliate product on Instagram
Gather a lot of followers
Find a brand that produces a product that revolves around your content
Locate the product's affiliate program and get your unique link
Create a post on Instagram that persuades your followers to click on the link.
Instagram is an excellent place to sell old and new items. Furniture, Clothes, Antiques, Collectibles, and everything can be sold on Instagram.
Billions of people visit Instagram for many reasons, hence it's easy to locate potential clients. Instagram allows you to run ads on its platform.
These ads are usually targeted at high-quality leads.
Partner With Brands On Sponsored Posts
If you have a huge following on Instagram, you can make money by advertising products for brands on your account.
Many brands are in need of influencers to promote their product on Instagram. Hence they are willing to pay a ridiculous amount of money for promotions.
Brands will compensate you for promoting their products to your audience.
How Much Does Instagram Pay For 1k Followers?
The amount you receive from brands for promoting a product depends on your number of followers, quality of followers, followers' demographics, the type of content you put out, and more.
Hence, there is no fixed price. A person with 1k followers can earn higher than a person with 3k followers. What matters is the term of your contract with a brand and the amount the brand is willing to pay.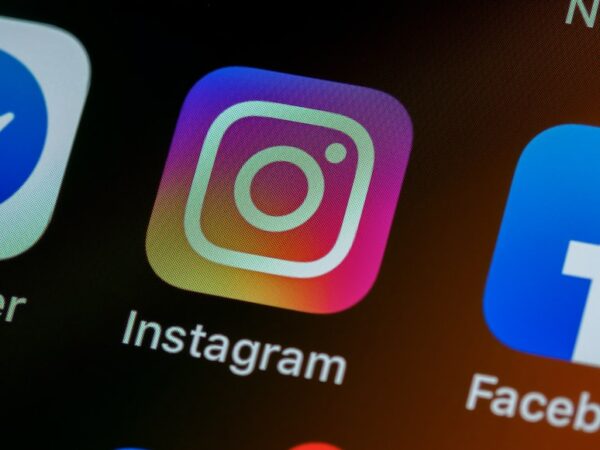 Frequently Asked Questions Related to Making Money With Instagram
How Can I Get Paid By Instagram?
You can make money on Instagram by collaborating with brands to promote their brand or products. Other ways are from IGTV Ads and Instagram Live Badges. However, having a large following boosts your chances of getting paid by Instagram.
How Does Instagram Pay You?
You can get paid on Instagram either by creating sponsored posts for brands interested in reaching your audience or by becoming an affiliate and making a commission by selling other brands' products. Another way is to create and sell a physical or digital product or by offering a paid service.
How Many Followers Do You Need On Instagram To Make Money?
For Instagram monetization features such as "Badges," Instagram's tipping tool for IG Live, you'll require at least 10k followers to start making money. However, most of these programs are limited to certain countries, have an age limit of 18, and require the account to be registered as a business or creator account on the platform.
Can Instagram Users Get Paid?
Yes, you can get paid by Instagram. However, you must attain the Instagram payouts eligibility status and meet their Partner Monetization Policies and Content Monetization Policies. Instagram gives invoices as a record of all monthly earnings. All creators can access their monthly invoices regardless of how much was earned.
Does Instagram Pay You For Views?
Yes, Instagram typically pays you for views. However, the amount you'll earn depends on the number of views you get from your video, or "Monetizeable Plays," according to Instagram. Notwithstanding, you'll receive 55% of ad revenue generated per view, which will be paid monthly to your bank account. You can turn on In-stream Video Ads to start earning.
Yes! You can earn money from Instagram. You can make money on Instagram by posting sponsored content for brands, becoming an affiliate marketer, and more.
There's no fixed amount that brands pay for 1000 followers. Although the amount you receive from a brand depends on your number of followers, it also depends on a lot of other factors, like the demographics of your followers, their buying capacity, and more.
How Do You Get 1k Followers On Instagram In 5 Minutes?
To get over 1000 followers on Instagram in 5 minutes, you can pay Instagram to advertise your content, or you can pay an influencer to promote your account.
Who is the Highest Paid Instagram Influencer?
There are lots of Instagram influencers, but the following people are some of the highest paid Selena Gomez, Beyonce Knowles, Dwayne Johnson, Kim Kardashian, Ariana Grande, and Kim Taehyung of BTS