Last updated Aug. 27, 2022 by Jessica Green
Tracking and understanding your network your net worth can significantly impact how you manage your finances. With a Net Worth tracker, you can make financial goals that elevate your financial level.
The best Net Worth Tracker will enable you to point out financial adjustments that'll build your income over time.
Personal Capital
Personal Capital is a free money management software that monitors your net worth. It keeps track of your income and expenses.
This app connects to all your financial accounts to enable you to stay on top of your financial life.
Personal Capital comes with a retirement planner and tools for analyzing your investments.
In addition, Personal Capital is incredibly automated and works with Zillow to update your home's value in real-time.
YNAB (You Need A Budget)
YNAB monitors your network and also helps with your budgeting needs.
This software is beneficial to individuals living pay cheque to pay cheque.
With the use of the zero-based budgeting concept, YNAB enables you to achieve your financial goals.
You Need A Budget (YNAB) also provides online courses, podcasts, practical guidelines, and more to enable you to track your net worth.
Tiller Money
Tiller Money is an app that adopts the use of a spreadsheet, numerous templates, and resources to help you keep track of your net worth and other financial assets.
The spreadsheet on Tiller Money can be downloaded to make Google Sheets.
Tiller Money can automatically populate a spreadsheet using your transactions.
What is a Net Worth Calculator
A Net Worth Calculator is any software that calculates your net worth.
Net worth can be calculated by subtracting liabilities from assets. In other words, you can determine your net worth by subtracting everything all your debts from your real possessions.
A Net Worth is your overall fortune. It is determined by deducting the sum of all your debts from the sum of all your assets.
Medical expenses, mortgage payments, credit card debts, student loans, and auto loans can negatively impact your networth.
With an increased debt, your net worth will decrease.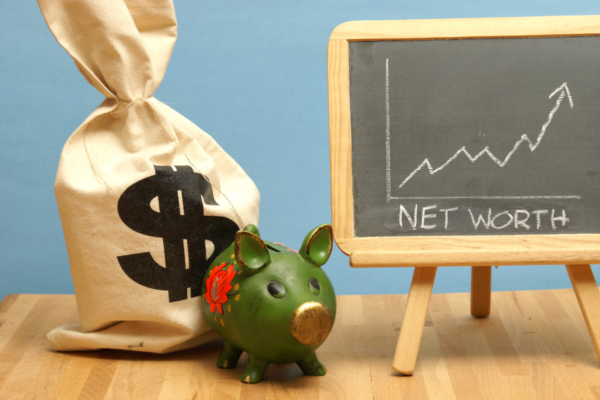 Frequently Asked Questions
What is the best net worth tracker?
The best net worth tracker are Personal Capital, YNAB, Spreadsheet, Good Budget, Empower, Wally, Mint.com, Acorns, and PocketGuard
The fastest way to calculate your net worth is by subtracting all your debts from your assets. If your debts are higher than your assets, you have a low net worth.
Is there an app for net worth?
There are several apps to track your net worth. A new app called Kubera is designed to monitor your networth.
This app can connect to all kinds of financial accounts. This app can be connected to automobiles with VIN. With Zillow, it estimates the worth of a real estate.
It can also connect to domains, banking cards, credit cards, and investment accounts.
Does Mint track net worth?
Mint is a financial management app that provides solutions to track your net worth. It is a mobile app that enables you to stay on top your budgeting game.
What is the Net Worth of a Person?
A personal Net worth accurately reflects the financial situation of a person. It is the leftover amount after paying off taxes and debts.