Last updated Aug. 5, 2023 by Benedict Osas
With lots of household items to buy and more money to spend, looking for ways to cut expenses is a great idea. Your household budget can become easily realistic, especially if you can find ways to watch movies for cheap. Similarly, you will be able to save more using this strategy.
Therefore, finding ways to watch movies for cheap is an excellent step to start managing your finances. Although it may seem impossible, you can cut prices for watching your favorite movies and save more! Here are 18 ways to watch movies for cheap.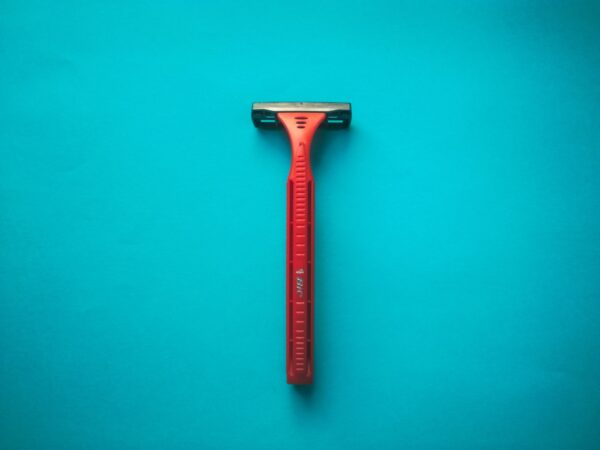 #1. Watch On Redbox
Redbox is a platform that has movies you can watch on demand via stream or kiosk rental. This is arguably the cheapest method to watch a new release for as small as $1.49 per night.
You can watch the Blu-ray versions of movies as well, but only if you pay a little more per night. Rental periods are available 24 hours, and you can return the film to the Redbox kiosk.
#2. Try Dollar Theater
Dollar Theater is a great way to do it for less if you like watching films on big screens. Most currently available are $3 or less. However, the disadvantage is that most of these movies have been out for a while.
To enjoy this offer, search for
"the cheap theater near me" and find $3 movies near you. Otherwise, you could watch movies at the regular theater during special deal days. Or you could leverage a weekday matinee showing for lower prices.
#3. Binge Cheap Movies On Netflix
Another way to watch movies for cheap is via the Netflix platform. You can stream an impressive library of movies on Netflix for as cheap as $9.95 per month. It's a better alternative to cable TV, which is relatively expensive.
The only challenge here is that there aren't many new releases available. Nonetheless, they do have some exciting TV shows that you can only get for free on Netflix, like Longmire and Stranger Things, if you are into unique and captivating TV series.
#4. Shop at a Thrift Store
You can get DVD movies for sale at cheap rates at thrift stores. Shopping at a Goodwill or other thrift store will expose you to many exciting films, which you can get for $2 or less. And the advantage here is that you own them!
However, the downside is that you risk getting a damaged DVD. To avoid this, always open the case and check the shiny part of the DVD for scratches. Then, you can store the movies after watching them and then watch them again.
#5. Buy DVDs from eBay
You can purchase 20 DVDs on eBay for as little as $30 and own the movies. Besides, it can be an excellent way to start a movie collection, but the only downside is that you may have movies you don't like.
Nonetheless, this can be a great way to store movies and rewatch them in the future. There are interesting movies you'd want to keep watching over and over.
#6. Vudu
If you are in for ways to watch movies for cheap, try leveraging the Vudu streaming service. It allows you to rent movies even without leaving the house. Additionally, they have most latest releases and cost around $3.99 per rental.
Furthermore, they have a "movie of the day," which you can rent for $1. So if you are not picky, this could be a very inexpensive option.
In addition, Vudu also has a massive selection of movies you can watch for free, but most are quite obscure/older titles. Vudu has no subscription; you pay to watch what you desire.
#7. Visit the Pawn Shops
Pay attention to the pawn shop in your search for watching movies for cheap. There are DVDs you can buy over there at an affordable rate. You can get movies for less than $2 per DVD if you are in the right place.
An added advantage is that most pawn shops have a wide selection. You may contact them in advance if you are in for a specific movie. That way, you won't drive all the way there only to feel disappointed if they don't have it.
#8. Use Amazon Prime
Amazon Prime isn't that too expensive at $119 per year. However, it's a no-brainer if you're a consistent Amazon shopper and want the Prime membership to enjoy the free two-day delivery anyway.
The Amazon Prime membership for the delivery deal will also give you access to Amazon Prime Video. By this, you'll get free access to thousands of movies. But even if you are not an Amazon shopper, paying $10 monthly or so for movies is a good price.
#9. Leverage Costco Deals
Once every season, Costco offers a promo deal that allows you to buy AMC Gold Experience tickets for as low as $6.50 apiece. So if you're a fan of the theaters, even in dine-in locations, you can watch any movie for an impressive 50% less than the normal price.
So take advantage of these opportunities to enjoy your favorite movies for free whenever it arises.
#10. Subscribe to Hulu
Hulu is an entertaining streaming service that is relatively cheap. With Hulu, you can get a basic monthly subscription for as low as $5.99.
However, the downside of Hulu is that the movies and shows do come with ads. But if you want to watch movies ad-free, you'll have to pay $11.99 monthly for the upgrade membership.
You could also try out these sites to watch movies for free.
#11. Peacock TV
Peacock TV is relatively one of the most popular streaming sites for watching movies for free. In addition to free movies, it offers TV shows, live sports (including NBA, WWE, and NFL), news, and other Peacock-original series.
Currently, the TV's free version provides all registered users with thousands of hours of free movies, TV shows, and videos. You'll be required to sign up and create an account using your email to enjoy their service.
After signing in, navigate to the Movie category, where you can browse the movie list and pick any movie with no premium logo. If you want to access more channels and hours, then you'll need to subscribe to their premium service, which will cost you.
#12. Cineb
Cineb announces that it now offers users over 10,000 movie and TV series titles, including several High-definition and 4K/2160k resources. Another advantage is that Cineb provides free movies.
The site works by linking related free movie streaming links from similar sites. Other impressive features of Cineb are its 1080p HD/4K movies and download buttons, where you can have the movie on your device for free.
However, unfortunately, some server links on the site are regarded by the desktop AntiVirus software as spam. That said, you can decide to explore numerous new and old free movies with incredible box office. Still, you should be aware of the potential risk and possible legal consequences because Cineb has no distribution right on some of the movies.
#13. MoviesJoy
If you want to download or stream free movies, MoviesJoy can be your best bet. The website is regularly or constantly updated with the latest and best movies and television series available.
However, don't be overly excited because movies on this platform aren't utterly legal to air. So beware of the consequences before you stream and watch them here.
Nonetheless, there's a way around it if you use a working VPN. The VPN will keep you anonymous and safe online. However, if you don't have a VPN, you can avoid the newest movies and stream the old ones instead, preventing third-party monitoring.
#14. Rakuten Viki
Rakuten Viki is a free streaming site available in the United States. Among thousands of free films and TV shows from countries worldwide, you can easily find and filter some hot ones from Korea, Mainland China, Japan, the United States, Canada, and the United Kingdom, in any desired subtitles.
If you're a fan of binge-watch free content from Asian nations, such as Love & Wish, The Full-time Wife Escapist SPECIAL, Lovers of the Red Sky (a VIKI original), Descendants of the Sun, Rakuten Viki is a great place to visit.
#15. PlexTV
You don't have to create a Plex account, but with only a few clicks, you can watch and stream over 1000 free movies, TV shows, and 300+ free Live TV content on your Android mobile, computer, laptop, Chromebook, or iPhone, 100% free.
To enjoy more, get the app, and sign up, and you'll have access to over 20,000 free films and TV shows. Not only does it provides free TV shows and movies in prevalent categories, but it also categorizes the "Most Popular" ones along with the most visits and "Leaving Soon" lists in case anyone missed them.
However, unfortunately, PlexTV free access doesn't provide more advanced playback settings for resolution and subtitles.
#16. Freevee
Formerly IMDb TV, Freevee is a free video streaming service from Amazon. With the browser on your computer, you can access any library title to watch even without creating an account or subscribing.
However, this platform is only available to those in the US and its environs. Amazon recently bought IMDb TV and rebranded it to Freevee in April 2022.
Now users can access it via the web browser from the Amazon site or IMDb, the Amazon Prime Video app, or Amazon Fire devices. Although it's only accessible in the US and the UK, it's believed that Germany is an addition to the country list, and gradually more places will become Freevee-friendly if Amazon does plan to dominate the streaming world.
#17. Solarmovie
Solarmovie is another popular site to watch movies for free, with over 10,000 TV-Series and millions of visits monthly. On this site, you can search and get all possible free movie streaming server links.
And Yes, it does not distribute or host movies by itself but only enables you to find out and get any preferred free movie on its site. Solarmovie offers free 1080p HD movies without ads and registration.
However, you should be aware that although it says, "streaming TV shows and movies on SolarMovies isn't considered illegal," under European law, this site is illegal (not illegal in the US). Even streaming isn't unlawful here; sharing or downloading pirated content from this website is de facto against the law.
#18. YouTube
YouTube is one of the coolest places to watch movies for free. You can find many free films there, even some really old ones that anyone can watch.
Some channels have old movies that you can watch without any problem. Also, a website called Popcornflix has full movies on YouTube.
You'll find all sorts of movies on YouTube, like really old ones like Plan 9 From Outer Space, action movies with cool people, and movies with a big fan following.
You might need to search a bit to find exactly what you want, but if you're patient, YouTube is like a hidden treasure of free, legal movies you can watch.
Some Frequently Asked Questions On Best Ways To Watch Free Movies
How Can I Streamline Movies For Free?
You can stream movies for free on platforms like PlexTV, Crackle, Peacock TV, Roku, Pluto, and the rest. However, most of these sites require you to sign up or register before accessing their free services. Also, note that you'll need a stable internet connection to enjoy a free-flowing experience.
Which Movie App is the Cheapest?
The cheapest movie apps are Redbox, YouTube, Xbox Video, and Google Video. There are many ways to watch movies or TV shows for the lowest price, including streaming them online.
Some are free, whereas others require a small amount for a subscription. For example, Apple TV+ costs $5 monthly, whereas Crackle is free.
You can also rent DVD movies from thrift stores for below $2 each. In addition, you can get discounts from some of these services if you sign up for a year.
Which App Has All Movies For Free?
Popcornflix is a free movie app offering an impressive collection of movies. The app presents you with an array of free movies, sorted by categories, and all for free!
However, Popcornflix also has exclusive (or Premium) content called Popcornflix Originals, which you can access for a small fee. In addition, the movies are of high quality, and streaming works perfectly.
The movie player can be pretty overwhelming but is feature-rich and efficient. Popcornflix also lets you stream TV series for free.
Can I Use Netflix Without Money?
Netflix does not offer free air; you'll have to pay subscription fees to access movies on the platform. However, you can change your plan or cancel anytime if you feel Netflix isn't for you. There're no cancellation fees, no contracts, and no commitments. You can sign up and enjoy all Netflix offers but at a price.
Which App is Free, Like Netflix?
Websites like Roku, Crackle, Tubi, and Pluto TV offer free services like Netflix. You won't be required to add your credit card details on most of these sites.
Instead, you only need to sign up for a free account, and you'll get access to the vast catalog of free movies.
Is Popcornflix Safe?
Yes, Popcornflix is 100% legit and legitimate; no subscription is required, and very fewer ads than regular television. Unlike sites like The Pirate Bay, Popcornflix is entirely fair and legal.
How Can I Watch Movies Without Paying Money?
You can watch money without paying on online streaming platforms like YouTube, Roku, Vudu, 123Movies, Crackle, and TubiTv. Another good thing is that some sites don't require you to sign up or register to enjoy their free services.
How Can I Watch a Movie Cheaper?
With Redbox, you can watch movies on demand via stream or kiosk rental. This is arguably the cheapest method to watch a new release for as small as $1.49 per night. Also, If you're looking to download or stream free movies for cheap, MoviesJoy can be your best bet.
In addition, the website is constantly updated with the latest and best films and television series available.