Last updated Jul. 26, 2023 by Jessica Green
Reading books is a pleasurable hobby! It's a pass time that lets you delve into a world that is out of your reality. But although reading is fun, it becomes worrisome when it takes up most of your time and doesn't earn you income.
Since you love reading, you can make it into a channel that makes you money. There are tons of sites that will pay you for reading and reviewing their books. Here are 17 of the best of them.
Sites To Get Paid To Read Book
BookBrowse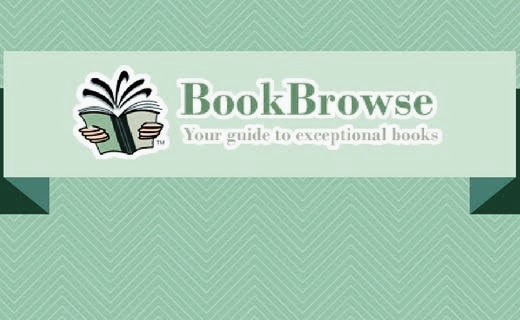 BookBrowse is a great site that pays users who read and review books on its platform. This site provides users with books on adult fiction, non-fiction, young adult book, and a ton of other genres.
If you're a freelancer or have experience in book reviews, BookBrowse offers a platform to earn money. For each book you review and submit, you'll receive payments.
To get started with BookBrowse, visit its official website, fill out a writing application form, and submit a 300-word sample review on any subject you choose. BookBrowse also requires its writers to write a "Beyond the Book" article on each book they review.
Once accepted as a writer, BookBrowse will send you print copies of books for review. However, you'll receive ebooks if you do not reside in the United States.
Before signing up on BookBrowse, read through its terms, conditions, and the writing standards it requires from its writers – this enables you to understand how the platform works and how to get your reviews easily approved.
U.S. Review of Books
Another great site that pays you to read books is the U.S. Review of Books. This platform requires resumes, samples, and references from writers applying to become reviewers on its site.
Unlike most review platforms, the U.S. Review of Books platform enables you to attach your name and biography to every article you review; hence, it's a great way to build a writing portfolio.
The U.S. Review of Books pays its writers $25 for a 250 to 300-word review they submit and up to $75 for a 500 to 600-word article.
Although this isn't a huge amount for professional writers, it's great for writers starting their careers who need book reviewing experience. In addition, this platform allows you to keep print copies of the books you review – an added perk of writing with the platform.
The amount you earn in a month with the U.S. Review of Books depends on the number of books you review in a month. On average, writers read and review more than six books a month; hence, you can earn up to $300 monthly with U.S. Reviews.
Any Subject Books
Any Subject Books summary is a site that pays you to read and write reviews on the book you've read. One noteworthy benefit of this site is that writers are not compelled to read book genres they are not interested in, unlike other sites that assign books to their writers.
Any Subject Book offers freedom to its writers. You can read and review a book at your own pace without a deadline from the platform.
The Any Subject Books is a platform created for readers and writers. Once you log into the platform, you'll be given the option of creating a writer or reader account. If you create a writer account, you'll be given the opportunity to review your favorite book and share it with an audience (people with a reader account).
The amount you earn depends on the number of readers and shares you receive on your account.
New Page
This platform is an internet portal for independent publishers, literary magazines, writers, and small presses. The reviews on the site are short, engaging, and interesting enough to keep the reader wanting more.
New Page accepts book and magazine reviews. Additionally, it hosts writing host writing contests and connects its writers to any available contests, programs, and events.
If you're more suited for writing articles no longer than 300 words, consider applying on NewPage. Most articles on the site follow a pattern and a style. Hence, it's important to go through the terms and conditions of the site before applying. You can find that here!
Kirkus Media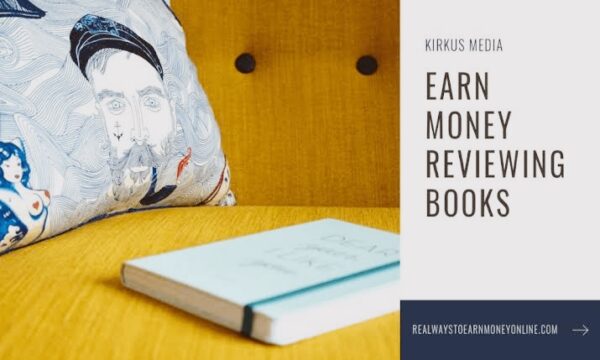 Kirkus Media is reputable for reviews. It is well-known for being the brain behind the blurbs on some of the most popular books on Amazon.
The platform accepts all forms of application and pays writers who submit high-quality reviews on any sort of book. Currently, the site is on the lookout for English and Spanish book reviewers; thus, if you have the experience and skill, you can apply by sending your resume to [email protected].
Kirkus Media reviews all genres of books in ebook, paperback, and hardcover format. Hence, you can easily find a book to review. The deadline for a review submission is usually two weeks, and the article must not exceed 350 words.
Kirkus Media pays its writers $50 to $75 for each published review.
Wonderful Books
Wonderful Books is an author service company that provides various services for authors, including editing and beta reading, to boost an author's chances of success.
In addition, the site pays individuals to read and review books from its authors. It also accepts reviews on books from authors, preferably authors in America, Britain, Irish, Australia, Canada, and New Zealand. All genres are accepted.
To become a writer on this site, submit your writing sample – it must be a review of a book you've read. Writers are paid between $10 to $50 for each published review.
Reedsy Discovery
Reedsy Discovery is designed for avid book readers to get access to indie books and the latest publications. Tons of new stories are uploaded daily on the site; hence, it's a go-to platform for readers and reviewers.
Reedsy Discovery partners with authors in order to link its reviewers to gigs. Once you sign up as a book reviewer, your account dashboard will enable you to browse new books available for review.
Once you find a book that fits your requirement, you can send a direct message to the author requesting an opportunity to review the book. If the request is accepted, you'll be paid for your review. In addition, readers who come across your review can also send tips of $1, $3, or $5.
Once you build a credible profile, you can receive author requests and gain followers.
Scribd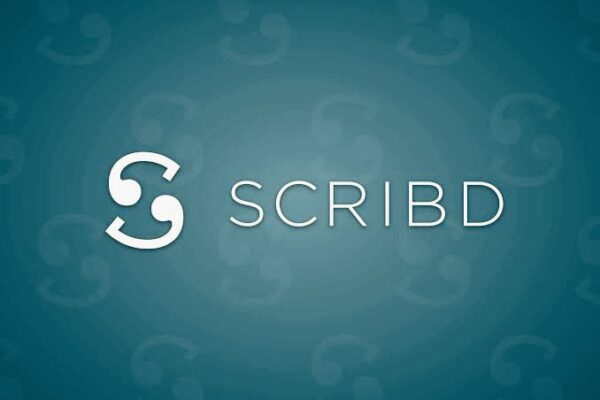 Scribd is a digital library with a wide variety of book collections, including magazines, podcasts, popular novels, documents, audiobooks, articles, and more. It's a go-to site for writers in need of popular books to review.
Creating an account on Scribd is free; however, you'll be required to subscribe to a monthly fee to access the millions of book collections available on the site.
To get paid via Scribd, sign up on the site and fill out an application form to become a book critic. As one of the most reputable digital libraries, Scribd prides itself on providing honest and quality reviews; hence, it only employs the services of professional book reviewers.
Online Book Club
Online Book Club is a free-to-access online library with tons of book collections for reviewers. Once you sign up as a reviewer on the site, you'll have access to tons of books and a community with similar interests as you.
Unlike most sites, Online Book Club makes it easy for anyone to become a reviewer. It accepts applications from beginners and professionals alike. You'll be given free books to review once you're accepted to this club. Complete the review and submit it in order to get paid.
As a reviewer on Online Book Club, you have the opportunity to engage in discussions with other reviewers. This opens an avenue for you to share and learn more knowledge.
Online Book Club accepts at least 300 words for children's books and t00 words for adult literature. Visit the site to learn more about the acceptable standard format for review writing – this is important as rejected reviews affect your reviewer score on the platform, which in turn affects your earning potential.
The payment system is transparent. Reviewers are paid between $5 and $60.
Instaread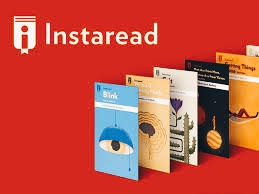 Instaread is a popular platform that summarizes a wide variety of books. Most of its summaries are spread across different genres and come in audio or text form.
As a reviewer, Instaread is a great site to find gigs. It's a great platform that pays you for writing summaries on your favorite books. Unlike other sites on this list, Instaread accepts higher word-count reviews from its reviewers. Each summary allowed from reviewers should be between 1000 to 1500 words.
One perk of being a reviewer for Instaread is the free books it offers its writers. Writers on its platform can also earn up to $100 per summary.
Booklist
Booklist is a platform that's part of the American Library Association. It provides reviews and summaries of books in order to guide schools, public libraries, and book clubs in making suggestions and purchases. Hence, it employs the services of book critics and reviewers.
A library degree is not needed to get accepted as a reviewer on BookList. Skill and experience is what's needed.
BookList accepts short and quality reviews of about 150 to 175 words and pays $15 per review. To get started, visit BookList's official website to submit an application.
Once accepted as a reviewer, BookList lets you attach your name to every article you publish. In addition, you'll be eligible to receive assistance and training from professional editors.
Women's Review of Books
Women's Review of Books is a print publication published by Wellesley Centers For Women in conjunction with Old City Publishing.
WRB accepts book readers and pays them to read and review books. Its articles mainly cater to the female audience, and it pays up to $100 per review.
The publication accepts reviews from different genres, fields, and styles. Most of the writers on this platform are journalists, academics, and professional reviewers. Thus, if you fall under these categories, simply send your resume and writing sample to the platform's official email.
getAbstract
getAbstract is a platform that summarizes non-fiction books into 10-minute bites. It has one of the largest collections of book summaries, and it's a go-to site for readers in need of summarized versions of large books.
From time to time, getAbstract gives an opportunity for writers to be a part of its writing team. Its "Career Opportunity Page" often lists writing opportunities available to members of the public.
To get paid for reading and writing on getAbstract, visit the official website and fill out the application form for reviewers. getAbstract requires applicants to submit a sample summary of 50 to 150 words. If your sample meets their requirements, you'll receive an email that confirms your acceptance into their team.
Unlike most sites, getAbstract's payment rate is not available to the public. However, it uses a freelance payment basis.
Another Interesting Article: 18 Ways to Make Money as a Freelance Writer
Publishers Weekly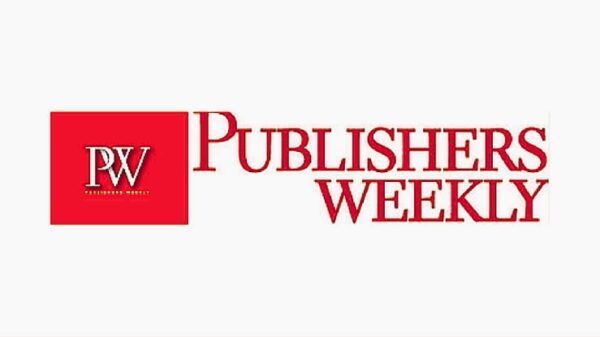 Publishers Weekly is an online magazine that publishes reviews in different genres. This platform is known for hiring freelance writers from romance, fiction, young adult, history, and more genres. It also hires book critics into its team.
Publishers Weekly uses a strict selection process when hiring writers. To qualify for its employment process, you're required to have an educational background and a few years of writing experience. If you enjoy reading books, you can also send an application to the site.
Simply send your resume and writing sample to the site's official email. The payment rate is decent.
Upwork
Upwork is a popular marketplace that houses freelancers of all kinds. If you have any type of skill, you can easily monetize it by creating an account on Upwork.
More than 100,000 job opportunities are posted on the Upwork platform in a day. So if you love reading and want to make money from it, visit Upwork!
To find reviewing gigs on Upwork, create an account and complete your profile. The information on your profile determines the number and type of jobs you'll receive. In other words, a good profile attracts well-paying clients.
Once you specify your career abilities, Upwork will recommend jobs with different requirements and qualifications. Pick one that suits your ability and pitch an application.
Upwork allows you to decide on your payment rate. You can also pitch a higher rate from a client.
Tyndale Blog Network
Tyndale Blog Network has a popular program known as My Reader Rewards Club. You can join the club and become a member. As a member of the "My Reader Rewards Club," you're eligible to receive rewards for certain activities you perform to support the club.
Some activities eligible for reward include referring a friend to the club, sharing website links, and reviewing books. Once you perform any of these activities, you'll accumulate enough points that can be converted to cash.
Fiverr
Fiverr is another popular platform for finding freelancing jobs of any kind. It's similar to Upwork and enables you to find gigs that fit your requirements easily.
Once you sign up on the site and complete your profile information, you will find clients willing to pay you for reading and reviewing their preferred book. Create and post your skill/resume to easily find clients on Fiverr.
Fiverr allows its users to decide on a payment rate. However, your pricing system must match the quality of your service – this enables you to retain clients.
Another Interesting Article: How to Become a Freelance Writer
Does Amazon Pay You To Read Books?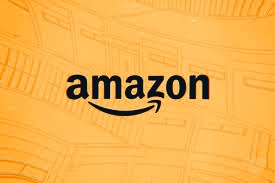 Yes! Amazon has a program that pays its users to read books. Sign up on Audiobook Creative Exchange of Amazon (ACX) to participate in this program. Once you create an account, browse through the site to select a book to be used for your audition into the program.
If you pass the audition, you'll be added to the ACX list of narrators, where you get paid an hourly rate for reading books.
Another Interesting Article: How to Sell Books on Amazon
5 Ways To Get Paid To Read Books
As a book lover looking to monetize your hobby, here are the best ways and options to get paid to read books.
Write Book Reviews
Providing your critic opinion on a book can get you paid. With the thousands of books being released daily, it becomes difficult to figure out which is the best to read. Hence, book companies, sites, and individuals are willing to pay freelancers to read and review a book.
As a reviewer, you're expected to summarize a book without providing spoilers. In addition, you're expected to provide reasons for people to read the book. Highlights the good and bad parts of the book without discrediting the author.
On average, book reviewers are paid $25 per review. Popular review sites to work for include BookBrowse, Kirkus Reviews, Booklist, Reedsy Discovery, and more.
Proofreading
A proofreader's job involves reading books or any literary works to highlight the wrong usage of words, incorrect spellings, typographical errors, and more.
To become a proofreader, you must have an educational degree in a language course. You must also be attentive to details, have an eye for language errors, and have a good grasp of spelling, punctuation, and Grammar.
Most proofreaders earn between $25 and $250. Your earnings depend on your qualifications and ability to bargain with clients. Sites to find proofreading jobs include Upwork and Fiverr.
Editing
The job of an editor is different from that of a proofreader. While a proofreader checks for errors in a literary work, editors read and change the work's structure to improve the work's readability, sentence structure, and tone.
As an editor, you must have a good command of English and be able to turn a boring work into an enjoyable and easy-to-read piece without altering the uniqueness of the author.
Editors earn up to $25 per hour. However, professional editors can make more than $2500 per work they take on. Fiverr and Upwork are the best places to seek editing gigs.
Transcription/ Audio Narration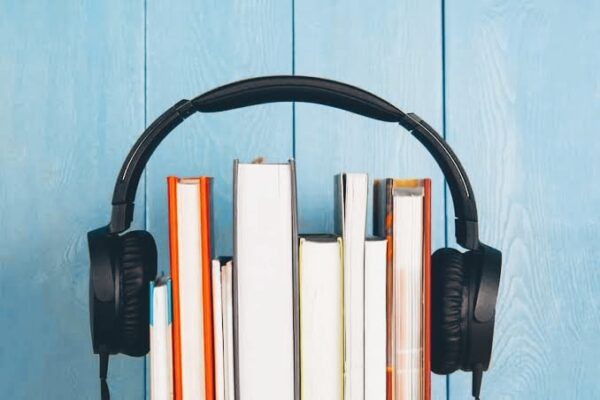 A transcribing job requires you to transcribe an audio file into written words. You're required to listen to an audio file and write out the data. As a transcriber, you can earn up to $25 per hour.
On the other hand, Audio Narration requires you to read a book and narrate it in audio form. A pleasant voice and an ability to hook listeners are some requirements needed to become an audio narrator.
Audio narrators earn more than $100 per gig. Sites like FindawayVoices, ACX, and Fiverr offer audio narrating jobs.
Become a Book Blogger
Becoming a book blogger is one of the best ways to earn money from reading. Create a book-centered blog, post book-related articles, market your content, and get paid.
You can earn money from sponsorships, affiliated marketing, and more as a book blogger.
Final Thoughts
As someone who enjoys reading, you can monetize your hobby and make tons of money. Although the above-listed sites pay you to read, they offer different payment rates, requirements, and potential. Hence, conducting further studies on each of them is important before sending an application.
Another Interesting Article: 25 Sites That Pay You To Write
Frequently Asked Questions On Getting Paid To Read Books
How Much Do You Get Paid Per Book?
The payment rate for reading and reviewing a book depends on the site you're working for and your expertise level. On average, you can get paid as high as $100 and as low as $5 for reading and reviewing.
How Can I Earn Through Google?
To earn from Google, you can either work remotely for the company, monetize your website with Google Adsense, post written content on Google blogging platforms, or make YouTube videos.
Does Goodreads Pay?
No! Goodreads does not pay directly on its site. However, it's a platform that lets you gain exposure to your writing work. These exposures can earn you money when used right.