Last updated Jan. 29, 2023 by Jessica Green
Apple Pay is a widely used payment option around the world. It accounts for half of all in-store digital wallet purchases. However, its popularity does not stop it from being restricted in several stores/places.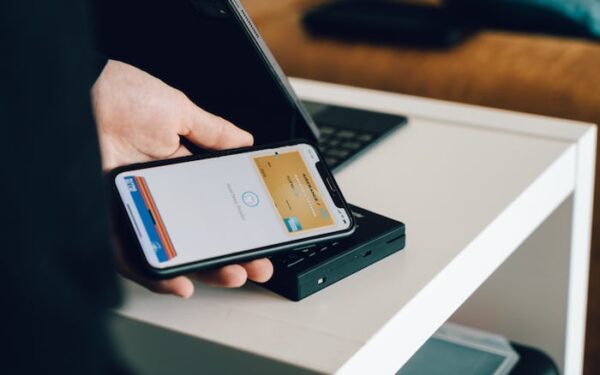 Does Walmart Accept Apple Pay in 2022
Unfortunately, Walmart does not accept Apple Pay in any of its locations. However, Walmart customers can use their iPhones to make purchases at the registers and self-checkout lanes. The Walmart Pay app is compatible with iPhones and can be used to make purchases at Walmart.
Walmart only accepts MasterCard, Visa, checks, PayPal, American Express, and cash as forms of payment.
How to Make a Walmart Purchase Using Your iPhone Walmart Pay
If you are an iPhone user, you can make payments for items at Walmart with your smartphone device. The Walmart Pay app allows you to make payments in a simple and fast way.
To make use of the Walmart pay app, you will have to download and install it on your iPhone device. Sign up for a free account and link your debit or credit card to the Walmart Pay app – this will make payments easy.
The Walmart Pay app is simple to use. Once you're done shopping, take your items to the cashier or self-checkout aisle. Then, scan the QR code that appears when your final amount is displayed.
The QR code is scanned via the Walmart pay app. Once the scanning is completed, you will be directed to make a payment. These payments will be deducted from your credit or debit card linked to your Walmart pay account.
Similar to how Apple Pay works, the payment will be processed promptly. You will get a digital receipt that you can retain in your wallet.
While Walmart Pay may not provide the same level of convenience as Apple Pay, it is a good alternative for consumers who want to make online payments.
Why is Apple Pay Not Accepted in Walmart Stores?
Some gas stations accept apple pay, Walmart does not accept Apple pay in all its locations due to its affiliation with CurrentC.
CurrentC is a business managed by Merchant Customer Exchange (MCX). It is also a payment option accepted and used by the MCX.
And because MCX and Apple Pay are competing firms, Walmart doesn't accept the use of Apple Pay in its stores.
In addition, the use of Apple Pay makes it difficult for Walmart to collect data on important customer transactions. These data are needed to offer personalized services to customers.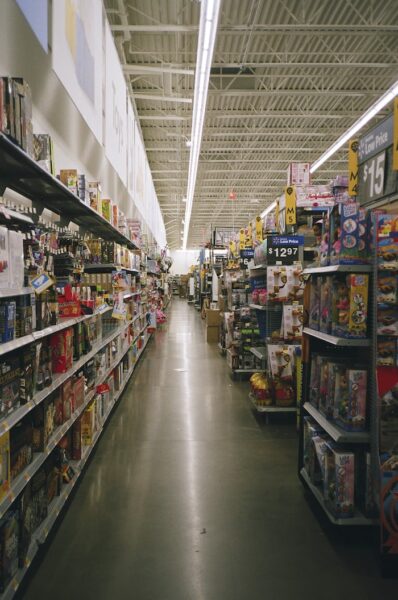 Where Can I Use Apple Pay?
Apple Pay is a popular payment option used in multiple stores and places across the world. It is an accepted payment option in most parts of Europe, Africa, Asia Pacific, the Middle East, North America, Latin America, and the Caribbean.
Although it is gaining popularity in all countries, not all stores or places accept Apple pay.
Where can you use Apple Pay? You can use Apple in most grocery stores, when boarding taxis or subways, with apps, vending machines, on the web, and more.
Apple Pay can be used in places that accept contactless payment.
Although Walmart does not accept Apple Pay, other well-known stores like Target, Best Buy, Disney, Adidas, Costo, CVS pharmacy, and more accept Apple Pay as a payment option.
What Payment Methods Does Walmart Accept?
Most payment options are restricted at Walmart. So when purchasing at Walmart, it is important to look up the payment methods it accepts.
Walmart is well-known for accepting multiple payment options in its in-store and online stores. Here are some of the methods it allows:
Credit and Debit Cards
American Express
Gift Cards
MasterCard and debit cards with the MasterCard logo
Visa Card
Electronic Benefits Transfer Card (EBT)
Discover/Novus
Checks and Money Orders
To make a purchase at Walmart with Checks or Money Orders, you must place a call to Walmart customer service. Only customer service registers checks and money orders.
Once you send in your check, it will be processed in five business days.
Will Walmart Ever Accept Apple Pay?
Walmart has no plans to adopt Apply Pay in any of its retail stores. This is due to the existence of its payment app – Walmart Pay.
When making payments, customers can easily download the Walmart app and make payments.
The Walmart Pay app is free to use at all Walmart stores. And it allows customers to easily access personalized shopping experiences, discounts, cash-back rewards, and more.
Frequently Asked Questions
Can I Use PayPal At Walmart?
Yes! Walmart stores accept payments via PayPal in all its in-store and online stores. You can use your PayPal account when shopping on the Walmart website or app. However, physical shopping inside Walmart requires the use of a PayPal Cash Card
Does Walmart Accept AfterPay?
Unfortunately No! Walmart does not accept AfterPay as a payment method in any of its physical and online stores. However, it uses other "Buy Now Pay Later" services like Affirm, Klarna, and more.