Last updated Jan. 15, 2023 by Favour Chinaza
A reliable and competent 3PL company is one of the things you need to drive efficiency in your supply chain. But with the numerous 3PL companies in the market, choosing the best for your business becomes difficult. This article, '7+ Best 3PL Companies For E-commerce Logistics (Top 3PL Providers Ranked and Reviewed),' will review the top 3PL companies, what stands them out, and how you can choose the best 3PL provider for your business.
3PL companies, as they are commonly known, are businesses that assist e-commerce companies with the various stages of logistics and delivery. Therefore, business owners must determine which 3PL companies can provide the services they require and, more importantly, which companies can partner with them at reasonable prices. Business owners often spend hours researching listed companies only to discover that none fit their requirements.
Additionally, Because many e-commerce businesses only handle online sales, their owners must hire companies to handle the other aspects of online sales, like packaging and delivery. This handling is where a 3PL company comes into play, especially for a growing business.
What Is a 3PL Company?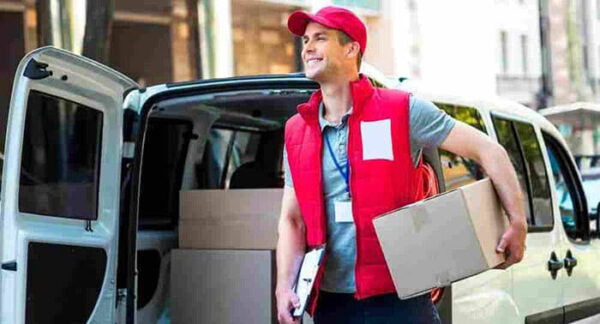 3PL Companies are third-party logistics companies that provide a platform that enables the storage and fulfillment of your orders.
Third-party logistics companies provide solutions such as inventory management, international logistics, order fulfillment, distribution, and more. Outsourcing your logistics operations to a 3PL company as an online seller will reduce your operating costs and increase your business's efficiency.
What Do 3PL Companies Do?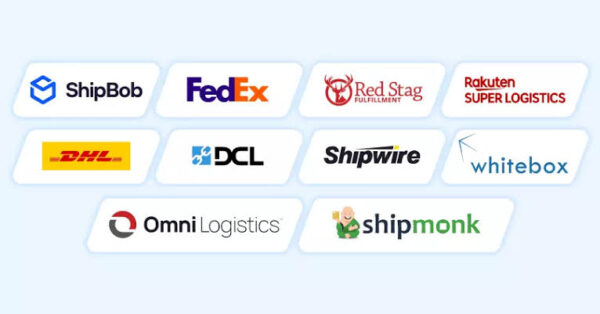 3PLs in tandem with product fulfillment services handle a wide range of fulfillment services on behalf of sellers in their fulfillment centers, including DTC and B2B order fulfillment, by utilizing technology, automation, and expert pickers and packers.
Some 3PLs specialize in specific product categories (for example, apparel or refrigerated items), have merchant-facing technology that can integrate with a wide range of sales channels, and even offer value-added services to streamline the supply chain further.
The following are the most common services provided by 3PLs:
Introducing their technology to e-commerce merchants
Inventory receipt and storage
DTC and B2B order picking and packing
Negotiating carrier rates and scheduling pickups to facilitate expedited and standard shipping
assembling and preparing items
Branded boxes, inserts, and gift notes are examples of customization.
Returns processing
Inventory movement and cross-docking
Inventory distribution (allowing brands to split their inventory across the country or globe)
Setting up the warehouse, hiring fulfillment associates, and training employees
What Is the Difference Between 3PL and 4PL Companies?
And now that you know what a 3PL company is, you might wonder what a 4PL company is.
So, what are the differences between 3PL and 4PL firms? A 4PL company, on the other hand, does everything a 3PL company does, plus a lot more! 4PL firms also manage resources, technology, and infrastructure. They may even manage external 3PLs and assist those companies in meeting their objectives for the benefit of the e-commerce merchant.
Related: How to Start an Ecommerce Business in 9 Steps
How Does 3PL Work?
The different third-party logistics companies (3PL) work differently. There is no specific way that 3PL logistics companies function. However, below is how a 3PL provider works:
Step 1: Choose a 3PL Company
After researching a 3PL company, register your brand on the platform.
Step 2: Connect your e-commerce store to the 3PL platform
Provide every piece of information needed by the 3PL company, and send in your inventory.
Step 3: After providing details about your business, the third-party logistics company will store your inventory in its warehouses or fulfillment centers.
Step 4: When s customer places an order, the 3PL company ships the item from the nearest fulfillment center to the customer's location.
7+ Best 3PL Companies (Ranked and Reviewed)
1. ShipBob(Best 3PL Company for Order Fulfillment & Importing)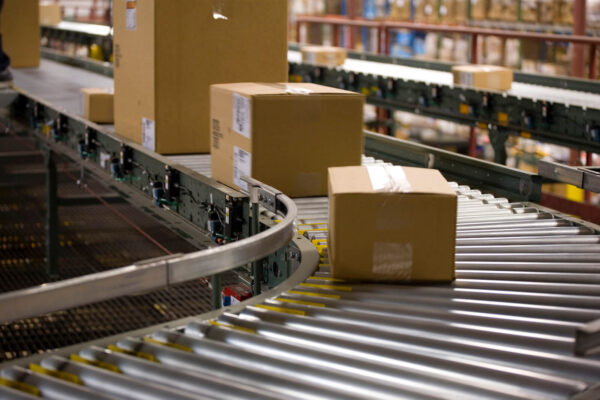 ShipBob is a DTC fulfillment company that works with e-commerce companies of all sizes. ShipBob assists merchants in managing inventory, forecasting demand, packing orders, reducing transit times, and meeting customer expectations. This 3PL company has the best fulfillment technology and a 99.95% accuracy rate when delivering orders.
ShipBob integrates with Shopify, Amazon, WooCommerce, Walmart, and other major eCommerce platforms and marketplaces you may use.
Features: ShipBob 3PL Services
Warehouses: ShipBob has warehouses all over the US and other countries, so your packages can get to customers faster than ever. ShipBob's global network of fulfillment centers, which is growing every year, lets you distribute your inventory smartly, lowering your overall shipping costs. You can start with one warehouse and add more as your orders increase or as you move into new markets.
Inventory Management: ShipBob provides you with a free cloud-based account that enables you to manage your inventory and orders. With this account, you can easily track your inventory, forecast demands, and do more.
Software and Analytics:
ShipBob tracks the activities performed by your account to provide data and metrics that could impact the decisions you make. For example, this tool lets you view your billing breakdown, daily history, storage costs, quantities ordered by a state, promotional impact, and more.
Order Fulfilment and Freight Shipping:
With its multiple warehouses in different parts of the US, ShipBob enables your orders to reach your customers quickly. ShipBob also partners with shipping carriers like DHL, USPS, FedEx, ShipStation, UPS, and more.
2-day Shipping: Due to its multiple fulfillment centers and partnership with shipping carriers, ShipBob provides a two-day shipping service. As a result, ShipBob supports businesses of all sizes. It also enables you to have control over the services offered by ShipBob.
ShipBob has been awarded an FDA certificate that enables it to ship FDA-regulated goods like medical equipment, cosmetics, beverages, and more. It also provides temperature control equipment that prevents damage to goods that are heat sensitive.
Pros
Two-day discounted ground shipping anywhere in the continental United States, with same-day delivery options.
An extensive fulfillment network exists, with 23 warehouses in the United States and seven in other countries.
Import freight management services from start to finish
Cons
High storage costs: Not recommended for slow-moving items or businesses with low sale-to-SKU ratios.
Amazon SFP (Seller-Fulfilled Prime) orders cannot be fulfilled.
There will be no refrigeration or frozen warehousing to ensure cold chain compliance.
ShipBob Fulfillment 3PL Service Costs
ShipBob has a significant advantage over other fulfillment companies in terms of billing transparency. Client bills are assessed and updated daily, and all charges are displayed in an itemized format from your dashboard. In addition, you can toggle shipping details in the same tab to estimate variable order costs.
ShipBob charges a single order fulfillment fee that includes pick and pack (up to four items), basic packaging materials, and shipping costs.
ShipBob Reviews
ShipBob gets positive reviews online, especially on Trustpilot, where 75% of nearly 500 users rated their experience as "excellent." In addition, the two-day express shipping option reduced many users' shopping cart abandonment and shipping costs. Other reviews praise the software and customer service.
ShipBob has few negative Trustpilot reviews but many more on other sites. For example, 19 of 43 G2 reviews give a 1-star rating, citing lost inventory, billing disputes, and unreliable couriers.
2. WhiteBox (Best 3PL Company for Hands-off Amazon & Multichannel Management)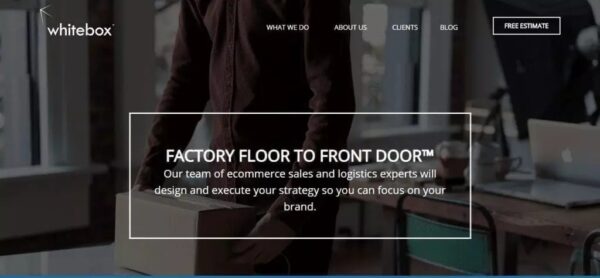 WhiteBox is an eCommerce marketplace that offers fulfillment technologies. It is a good option if you aim to reduce logistics costs and generate more sales for your eCommerce store.
WhiteBox provides order fulfillment services and marketing solutions for small and medium-sized businesses. The 3PL provider tailors their services to Amazon sellers, DropShippers, Multipreneurs, and Brick-and-mortar stores.
The pricing structure for Whitebox is undisclosed, but Whitebox offers pricing plans that come in the form of an all-in fulfillment fee.
Features: WhiteBox 3PL Services
MarketPlace Management:
Whitebox integrates with multiple online marketplaces and provides solutions that sell and fulfill goods orders on your behalf. With Whitebox, you can easily promote your store, generate sales, and manage your order fulfillment process.
Whitebox offers list creation, customer support, marketing, copywriting, and more. In addition, its technology provides valuable insights that drive sales to your store.
Support: Upon creation of your account with Whitebox, WhiteBox analyzes your store and assigns a content manager to your store who monitors and tracks activities such as sales performance, customer trends, competitors, and more.
The content manager uses this data to optimize your store for more sales. For example, it tells you the best price to sell your products, keywords for product descriptions, and much more.
Software and Analytics:
WhiteBox offers a feature called Omnifi software. This software provides advanced analytics that gives insight into a customer's journey with your brand, new products, best marketing strategies, geographic sales trends, and more. The Ominifi software incurs additional costs, but it is a free service for clients who meet a set billing requirement.
Post Sales Servicing: WhiteBox uses the Fulfillment by Amazon service (FBA). This service handles customer inquiries and issues that may arise after the fulfillment of your customer's order.
2-Day Shipping: Whitebox partners with shipping carriers such as DHL, UPS, USPS, and FedEx to deliver a 2-day shipping service. Other services provided by WhiteBox include International logistics, kitting, advanced inventory management, bundling, product selection testing, reverse logistics, subscription box fulfillment, and more.
Pros
99% of the continental United States receives two-day shipping.
A full-service marketplace management platform handles your listings.
Forecasting, advanced reporting, and analytics
Cons
Order minimums are prohibitively high.
A monthly levy fee for the software.
Inadequate pricing transparency
Whitebox 3PL Service Costs
Whitebox's pricing is split between marketplace management and fulfillment. Clients pay a monthly "all-in fulfillment fee" for all fulfillment processes except storage and software. Whitebox provides custom fulfillment quotes. Additionally, its growth agency charges a percentage of client sales as a commission.
The 3PL full-service platform charges marketplace and FBA fees, which significantly impact the client's bottom line. Whitebox is ideal for high-margin product manufacturers and sellers. Whitebox's comprehensive turnkey services make it the ideal and ne of the best 3PL full-service partner.
Red Stag Fulfillment is one of the best 3PL logistics companies that offer services such as inventory management, order fulfillment, e-commerce fulfillment, shipping, and return processing. These services are mainly geared towards small and medium-sized businesses.
Red Stag fulfillment stands out for its impressive customer support, 100% inventory accuracy, same-day fulfillment service, and 100% order accuracy.
Features: Red Stag Fulfillment 3PL Services
Software: Using Red Stag Fulfillment gives you access to its RSF OPS – a cloud-based but mobile-friendly warehouse management system that provides advanced reporting on inventory planning, demand forecasting, shipping statistics, and more. With this software, you can do the following:
Create & modify products/SKUs
Create advanced shipping notice
Create, edit, and pause existing customer's order
Create return merchandise Authorization
Order Fulfillment at Discounted Price:
Red Stag Fulfillment provides services that enable your products' special handling, packaging, and shipping. This 3PL company accepts fragile, heavy, high-value items and everything in between. Red Stag works with five shipping carriers; Amazon, UPS, FedEx, OnTrac, and USPS. They all offer discounted shipping prices.
Same-day Fulfillment: Red Stag offers a same-day fulfillment service that enables you to fulfill and ship an order on the same day. This service is only available for warehousing orders made before 5 p.m. Red Stag also offers two-day shipping and cross-docking services.
Return Processing: Red Stag efficiently manages your returned products. It inspects them for damages and restocks them when no issues are found. When they find damage on a product, Red Stag creates an SKU for it and subsequently sells it at a discounted rate.
Other services include advanced integrations, customer support, onboarding solutions, kitting, international shipping, reverse logistics, custom-dimensional packaging, and more.
Pros
Outstanding operational transparency and service assurances
We offer quick turnaround times for oversized items with low shipping and handling costs.
Order minimums are low, and there are no long-term contracts.
Cons
Only two warehouses—are inadequate for inventory distribution.
The dashboard and user interface are unfriendly.
Expensive pickup and delivery fees
Red Stag Fulfillment 3PL Service Costs
Red Stag Fulfillment's pricing is straightforward. Its fee schedule clearly outlines storage, order, and per-item fees, and add-on fees are calculated hourly or per project. When you start with Red Stag, the only unknown fees are shipping costs, though clients benefit from Red Stag's low, discounted rates.
Red Stag Fulfillment Reviews
ShipBob gets positive reviews online, especially on Trustpilot, where 75% of nearly 500 users rated their experience as "excellent." In addition, the two-day express shipping option reduced many users' shopping cart abandonment and shipping costs. Other reviews praise the software and customer service.
ShipBob has few negative Trustpilot reviews but many more on other sites. For example, 19 of 43 G2 reviews give a 1-star rating, citing lost inventory, billing disputes, and unreliable couriers.
Related: 23 Best ERP Software for Your Business and Website (Top Picks For Small Businesses)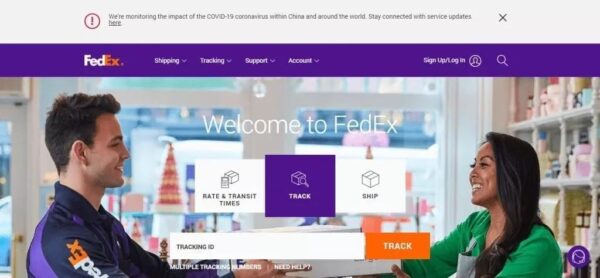 FedEx is a third-party logistics(3PL) company that provides services such as order fulfillment, shipping solutions, warehousing, and integrations for multi-channel sellers and small/medium-sized businesses.
This 3PL company is a FedEx Corps subsidiary with thirteen US fulfillment locations and two international fulfillment locations. It integrates seamlessly with eBay, Shopify, Walmart, and other popular online marketplaces.
Features: FedEx 3PL Services
Advanced Shipment Tracking: FedEx offers advanced tracking solutions that enable you efficiently manage and track multiple shipments. It has a centralized and customizable dashboard that gives at-a-glance reports of all your shipments. In addition, you can create a custom view of your dashboard, access tracking data of a consignment, notify others of shipment status, and more.
Temperature Control System:
FedEx has a temperature-controlled system that stores sensitive goods.
FedEx 3PL also offers temperature-controlled services such as frozen shipping, cold shipping, re-icing, Gel pack replenishment, Cold storage, and more. In addition, FedEx provides multiple transportation services for different temperatures sensitive items and various temperature-controlled networks.
Order Fulfillment:
FedEx uses automation and technology to provide you with a 100% accuracy rate in order fulfillment.
Multi-Channel Capabilities: Irrespective of the multiple sales channel you adopt, FedEx provides a dashboard that enables you to manage your sales from one place efficiently.
Billing Solutions: The different shipping solutions offered by FedEx come with varying billing solutions. The different billing types offered by FedEx include:
Offline billing
Electronic Data Interchange,
Automatic billing paper invoices,
FedEx billing online, and more.
These billing solutions allow for the accurate management of your accounts.
Two-Day Shipment: FedEx 3PL doesn't partner with other shipping carriers; rather, its subsidiary, FedEx fulfillment, offers services that enable a two-day shipment. These services include warehousing, reverse shipping, knitting, bundling, international logistics, custom packaging, customer support, and more.
Pros
Nationwide delivery is quick and inexpensive.
An extensive fulfillment network allows for high volumes, efficient distribution, and limitless growth.
Product and order tracking technology that is cutting-edge
Cons
Inconsistent client service
We are unable to fulfill Amazon Prime orders.
It isn't easy to begin their service.
Integrations are limited.
FedEx 3PL Fulfillment Service Costs
The fee for picking and packing is $0.40 per unit. This cost includes both the materials and the labor. Fed Ex charges $2.50 per return order. If you need to return something, you'll appreciate the simple process.
FedEx's online billing platform does provide billing transparency, and the pricing structure for the service is simple and predictable. For a more direct quote, please get in touch with FedEx.
FedEx 3PL Fulfillment Reviews
User reviews of FedEx Fulfillment are rare online. FedEx Logistics, as a whole, has a few helpful reviews, but most of them are about working for FedEx. Only one of the 60 verified Gartner Peer Insights reviews mentioned order fulfillment. However, most reviews discuss other FedEx fulfillment features. Customers love FedEx Logistics.
ShipMonk is a tech-enabled 3PL logistics company with impressive features. It provides logistics features such as order fulfillment, warehousing, shipping, and more to small and midsize businesses.
Shipmonk is a relatively new fulfillment service that has grown significantly in the last few years, mainly because it has bought other companies. With over $350 million in Series A investments and growth equity, plus the recent purchase of Ruby Has Fulfillment, the company has a big footprint. The business has 11 locations in the United States, Canada, Mexico, and Europe. This platform uses automation and advanced warehousing management systems to deliver reduced fulfillment costs and increased operational accuracy.
Features: ShipMonk 3PL Services
Warehousing: ShipMonk has three warehouse locations in the US, one of them being in Mexico. This warehouse is strategically positioned in the country to enable quick storage and fulfillment of orders.
E-commerce Fulfillment: Shipmonk uses automation to enable a 99.99% picking accuracy for online stores. It also integrates with other eCommerce fulfillment services.
Retail Fulfillment: ShipMonk has features that enable you to plan and implement your retail fulfillment goals. It integrates seamlessly with Business to Consumers and Business to Business platforms.
Shipping:
ShipMonk partners with shipping carriers such as UPS, USPS, DHL, Passport, FedEx, and DHL express.
Subscription Box Fulfillment: ShipBox enables you to reduce the costs of kitting and packaging by offering to do it at a reduced rate.
Software and Analytics: ShipMonk like marketing automation software uses technology to automate the process of mapping and bundling. Its technologies also enable you to modify your product offerings without worrying about product tracking and inventory levels.
Stellar Customer Service: ShipMonk offers phone support and assigns a customer service representative to supervise your activities to enable efficiency.FBA Prep
Other services offered by ShipMonk include:
customization
product labeling
advanced integrations
kitting & assembly
crowdfunding fulfillment
custom packaging and repackaging
delivery protection tools,
inventory counting, and expert engineers.
Pros
Best-in-class customer service from a dedicated customer service representative who has received client-specific training
Advanced accuracy measures and warehouse automation
There are numerous pre-built marketplace integrations available.
Cons
Minimum usage fees are required.
In the pricing details, there are hidden costs.
There is no climate control for temperature-sensitive goods such as food or medicine.
ShipMonk 3PL Services Costs
The service costs start at $250 per month, the same as your storage fees. You will be charged the difference if your pick and pack fees do not meet the minimum.
ShipMonk scored 100%. ShipMonk's billing portal provides a detailed breakdown of your monthly fulfillment costs, complementing the company's predictable pricing. The 3PL company offers e-commerce, retail, and subscription box fulfillment. In addition, the company's five-step calculator lets you estimate your service model's cost.
ShipMonk User Reviews
Users like ShipMonk. Most online reviews are positive, and several express complete satisfaction with the company.
Many reviewers say their "Happiness Engineers" feel like part of their staff due to their professionalism and attentiveness. In addition, shipMonk reviews often praise its customer service. Users like the software's simplicity, fast order turnaround, and efficient services.
ShipMonk has few 1-star reviews, but they are descriptive and opinionated. For example, one user said the company made many mistakes during their contract and offered $250 to sign a non-disparagement agreement. In another review, ShipMonk demanded a non-disparagement agreement to return inventory. Other complaints include residential delivery fees and hidden fuel surcharges.
Trustpilot: 200+ 4.1-star reviews
Capterra: 100+ reviews, 4.1 stars.
G2: 20+ reviews 3.4 stars
C.H. Robinson is a global 3PL provider that handles over 19 million shipments annually. They are an excellent resource for businesses of any size, with a team of experts who can customize complex supply chain solutions. According to revenue volume, Armstrong and Associates ranked C. H. Robinson the biggest 3PL provider of 2022.
This 3PL logistics company offers advanced logistics services to businesses of all sizes and is one of the biggest logistics providers in North America. The 3PL logistics company provides 3PL logistics solutions that enable you to control your supply chain activities efficiently.
CH Robinson is well known for the multiple transportation services it offers. These 3PL services include intermodal modes of transportation, Ocean shipping, rail shipping, Air freight, and less-than-truckload.
Features: CH Robinson
3PL Services
Supply Chain Management: With CH Robinson, you can perform activities such as:
Order management
Appointment scheduling
Carrier management
Claims management
Performance monitoring and
Spend management.
Freight Services and Consolidation: The different freight services offered by CH Robinson include flatbed, rail shipping, intermodal, less than container load, ocean shipping, less than truckload, small parcel, temperature-controlled shipping, expedited freight, and more.
Cross-Border Shipping:
With Robinson, you can ship your products to countries far from you. In addition, the Robinson team researches custom regulations of the countries you ship to.
Warehousing: Robinson provides storage space in critical locations for all products. This enables the quick delivery of products.
Supply Chain Consultations: Robinson provides consulting services that enable you to make crucial decisions that drive success for your business.
Other services include project logistics, customs brokerage, last-mile services, trade compliance, and more.
6. RedHawk 3PL (Best 3PL Company for Freight Distribution)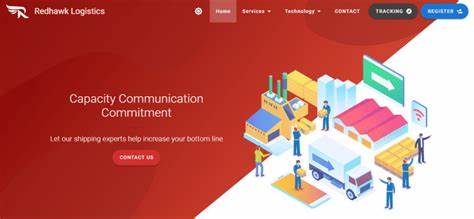 RedHawk is a 3PL company that is suitable for small businesses. It offers customized logistics services for clients in Canada, Mexico, and the US.
Upon registration, RedHawk gives you access to its routing software, Web-based Transportation Management system, and vSpeed software. This software enables you to manage all your shipment operations from one centralized dashboard efficiently.
Features: RedHawk 3PL Services
Intermodal and Drayage: This service enables you to transport your products by rail. It is a cheap option if you don't care about two-day shipping.
Insurance: All cargoes transported or shipped by Red Hawks are heavily insured.
Online Resources: To simplify your shipping process, RedHawk provides online resources such as in-depth FAQs, freight class calculators, and more.
Other services offered by RedHawk include project and heavy haul, truckload, warehousing, less-than-truckload, discounts, insurance, customer support, expert resources, and more.
Pros
Access to discounted quotes from more than 70 carriers
Account managers who are helpful and responsive
Services for asset-based warehousing and distribution
User feedback has been highly positive.
Cons
There is no fulfillment of parcel orders.
Support platform tailored to only enterprise-level customers
Limited network of Carriers
RedHawk 3PL Service Costs
RedHawk Logistics' fees for shipments are built into the fees you pay per shipment. So when you choose a bid on a shipment, you pay that amount.
When comparing LTL freight costs across other e-commerce fulfillment platforms, RedHawk Logistics is extremely competitive and consistently provides low rates, even for infrequent and low-volume shippers.
Larger accounts can also benefit from volume freight or class-based discounts. RedHawk Logistics also provides 3PL freight project management, account logistics management, warehousing, and distribution services. In addition, RedHawk Logistics provides quotes for advanced management services, also known as 4PL services, based on your specific requirements.
RedHawk Reviews
Any large, multi-tier 3PL logistics provider's online reviews are difficult to find. This is because most users are on the enterprise scale and, unlike small business owners, are unlikely to review services online. However, RedHawk Logistics' small business tool, the eFreightLine portal, has mostly positive online reviews on aggregate sites like Uship and Google reviews.
7. NTG (Best 3PL Company for Small Business Freight)
Nolan Transportation Group(formerly FreightPros) is a third-party logistics company that provides full truckload solutions, less-than-truckload solutions, final mile solutions, drayage, and warehousing solutions.
With NTG, you can get discounted rates from more than 100 freight carriers and a set of tools to handle your shipments. If you'd rather not be as involved, NTG experts can plan, book, and track shipments for you.
Less-than-truckload (LTL) freight shipping and full strategic truckload (FTL) freight shipping are two of the company's multimodal services. The company also offers refrigerated, expedited, drayage, and intermodal solutions. In addition, through its network of more than 5,000 facilities that have been checked out, NTG also offers warehouse services. These include drop trailer solutions, container trans-loading, cross-docking, palletizing, and labeling.
Features: NTG 3PL Services
Shipping Consultation: NTG offers consultation services that enable you to enquire about your shipping operations. The NTG team are expert in providing solutions that drive sales to your business.
Digital Logistics Platform: The mobile-friendly app created by NTG uses a machine learning algorithm to identify your logistics needs. With the data in hand, it will match you with a shipping carrier that meets all your shipping needs.
Transportation Management System (TMS):
This system enables you to track a shipment, view data on freight pickups, and more. In addition, it offers customer support, insurance for every shipment, Cloud-based Freight Hub, and more.
Pros
Offers a variety of discounted quotes from various freight-shipping carriers.
Account managers who are helpful and responsive
A useful, cloud-based transportation management system (TMS)
Availability of a large multimodal carrier network
Cons
No third-party order fulfillment or distribution services.
Difficult dispute resolution process
Reported Overcharges
NTG 3PL Services Costs
NTG includes fees in your freight rates. You choose the freight carrier and shipping rate, and that's all you pay—no hidden fees or surcharges. Furthermore, there is no fee to open an NTG account. Additional services, such as freight spend analysis, are available and, in most cases, free to regular clients.
Most rates for comparable providers are also personalized. However, freight fees are estimated to range from $6.55 to $21.98 per pound.
NTG 3PL Reviews
The online reputation of NTG is mostly bad, with many 1-star reviews from users. FreightPros, on the other hand, has a much better reputation, with more than 240 reviews giving it a 4-star rating on Trustpilot.
When NTG bought FreightPros, they kept the same staff and infrastructure, so it's hoped that this recent change will lead to a better experience for NTG customers.
Top 3PL Logistics Companies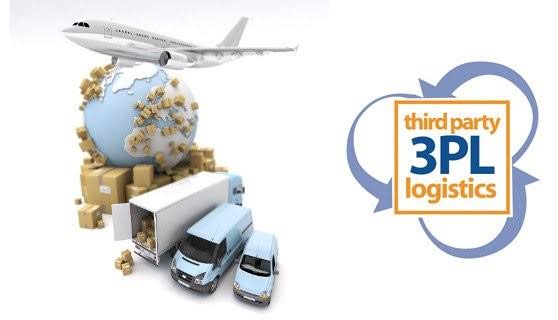 Below are the top five most popular 3PL logistics companies:
ShipBob: Best for start-ups and small businesses. It is well known for offering order fulfillment services at a low cost.
Red Stag Fulfillment: Best for online business. It is well known for shipping large, fragile, and high-valued products.
Nolan Transportation Group (NTG): Best for Small Businesses. It is well known for less than loads and intermodal transportation services.
RedHawk: Best for small businesses needing logistics solutions within North America.
WhiteBox: Best for e-commerce stores with the need for a sales generation platform, marketing tool, and logistics services.
Ryder: Suitable for businesses of all sizes and best in offering fleet management solutions.
What is 3PL warehousing?
A 3PL warehousing is a storage space used by third-party logistics companies to store items ready to be sent out for shipments.
It is an order fulfillment location. Usually, third-party logistics companies situate their companies in different parts of the country to enable quick shipment of goods. ShipBob has the most warehouses in the US. Its warehouses are totaling to 27. It also has warehouses outside the US.
How to Choose a 3PL Company?
Not knowing how to choose a 3PL company could decrease the efficiency of your logistics operations. Hence, you must pick a 3PL company that meets the needs of your business. Here's how to choose a 3PL company.
Conduct Research: List all the logistics solutions your business needs, and match them with 3PL companies that offer similar services. After the matching process, they proceed to analyze their different pricing plans.
Look out for a 3PL Company with Advanced Technology:
Most 3PL companies offer solutions that come with advanced technologies that automate processes.
Conduct In-depth Research: A 3PL company that offers your required solutions isn't enough. You need to discover more features provided by a 3PL company. Pick a third-party logistics company that offers frequent updates on their solutions.
Choose a 3PL company with Customization Capabilities:
Most third-party logistics companies don't give you control over order fulfillment processes, inventory, and more. Be on the lookout!
Pick a 3PL company with omnichannel capabilities: This enables you to manage sales from different sales channels. Choose a 3PL company with multiple fulfillment centers and warehouses: Multiple fulfillment centers and warehouses enables the fast shipment of goods.
Features to Look Out for In a Good 3PL Company?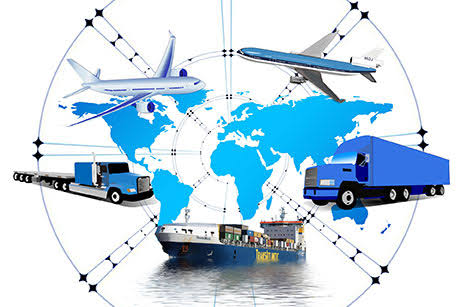 Best 3PL Companies improve operations as your business scales and grows by focusing on retail fulfillment and logistics. Instead of spending time planning and staffing for logistics, 3PLs provide the resources you require. In addition, you can get real-time insights into your performance using their simple technology. The following features make up a good 3PL company.
#1 Multi-Dimensional Logistics Services
One major feature a good 3PL company must offer is logistics service. A 3PL logistics company must offer services that transport your goods from the inventory to a customer's location. This also includes services that enable air freight, intermodal transportation, less-than-load, trucking, and more.
#2 A global Network of Distribution & Warehouses:
Strategically placing inventory in 3PL warehouses is one of the biggest benefits. They manage the warehouse while you pay a fee. Consider fulfillment center size, scale, and location when researching 3PLs. One might be good enough now, but where do you want to be in a year or three?
To serve customers worldwide, store your e-commerce inventory near them. A global warehouse network lets you ship faster and cheaper worldwide; they must also be fulfillment experts. Therefore, 3PLs should have fulfillment center management experience, unlike on-demand warehousing.
A 3PL should help you choose customer-friendly warehouse locations and have multiple warehouses. For example, the East Coast should not fulfill orders from California customers. Consequently, this lowers shipping costs and speeds up delivery.
#3 2-day Shipping
Providing 2-day shipping on orders is the best way to stay ahead of the competition while reducing cart abandonment. For orders shipped close to where inventory is stored, some 3PLs offer 2-day ground shipping. E-commerce businesses can use this solution to add a 2-day shipping option to their store's shopping cart. This option can be made dynamic by displaying it only after the customer enters their zip code.
#4 Integrations and APIs
A 3PL logistics company must integrate seamlessly with the major online marketplaces, crowdfunding platforms, and more. Integrations are important because they automatically send order details to the 3PL and its e-commerce warehouses. Between e-commerce platforms (like Shopify, BigCommerce, WooCommerce, etc.) and marketplaces (like eBay, Amazon, Facebook Shops, and more), a tech-savvy 3PL will build up its third-party integrations and host open APIs to let you build something unique.
#5 Customer Service
A good 3PL company must offer stellar customer support. When it comes to customer service, everyone has their preferences. Look for a 3PL that offers support that works for you and your team. It could be through email, live chat, or the phone. Customer service should be there to help, and if you're shipping a lot of orders, see if you can get a point person, like an account manager, to help you out.
#6 Multi-Partner Network
E-commerce fulfillment is a complicated beast that impacts other aspects of your business. Therefore, your 3PL should have industry partners who can assist you with custom packaging, inventory, finance, marketing, branding, and other services.
Pre-vetted recommendations can go a long way, especially if the 3PL has thousands of customers who have faced similar challenges and used these solutions in the past.
#7 Shipping Returns
A 3PL can help with e-commerce returns. You can speed up the returns process by automating inventory management. Customers can be given prepaid return labels and return tracking information.
Some 3PL technologies even allow for integrations that automatically text updates to customers. Choose the best option for you, whether the 3PL offers advanced services like ironing or refurbishing or will enable returns to be mailed to you so you can inspect them yourself.
#8 Intuitive Software and Analytics
The ease of use of 3PL software is critical. Because you're outsourcing fulfillment, you should be able to get real-time updates on your orders' processing, inventory, shipping costs, and more.
Find a 3PL that offers in-depth order management and inventory management, data and analytics, and simple software that powers their network of fulfillment centers, not just a basic integration and screen with a few details.
Mistakes to Avoid When Choosing a 3PL Company
Choosing the best 3PL company can be difficult. Of course, you want to find a company that can meet your needs, but there are many things to consider. Avoid the following mistakes when selecting a 3PL:
Price isn't the only consideration, and the cheapest option isn't always the best. Consider the company's service quality and ability to meet your needs. If you choose a company that lacks industry or need-specific experience, it may not be able to meet your requirements.
Don't pay attention to their marketing materials. Before making a choice, speak with representatives from each 3PL company to get a clear picture of what they offer and whether it is a good fit for your company. Companies use flashy marketing materials to try to stand out, but they don't reveal how well they operate or what kind of service they provide.
What Is The Best Location For a 3PL Company: Close to Me or Elsewhere?
Each 3PL company has a unique ideal location. Understand your company's and your customers' needs. If your customers are close by, a local 3PL can be useful. Benefits include cost savings and warehouse pickup and delivery.
Customers are more likely to buy from you if shipping is less expensive. Being close to your 3PL company is ideal if you enjoy visiting them, building relationships, and holding them accountable.
Most businesses do not place a premium on proximity. An international 3PL company may be more efficient if your customer base is national or global. Shipping through multiple global facilities is more expensive than shipping through fewer stops in less time.
Does Amazon Use 3PL?
Amazon uses a company called Fulfillment by Amazon, which is a third-party logistics company. This third-party logistics (3PL) company is the biggest in the world. It has more than 160 fulfillment centers in the United States, and its warehouses are worldwide.
The biggest 3PL companies worldwide work with Amazon to increase their distribution reach.
Why Do Companies Use 3PL?
Companies use third-party logistics for a variety of reasons. These are the reasons, in no particular order:
Lower Costs: Third-party logistics companies provide advanced solutions at a reduced cost. As a result, businesses make the most of what is available.
Accuracy and Improved Customer Satisfaction: 3PL firms offer on-time product delivery, accurate order fulfillment, advanced warehousing technology, and more.
Access to Expertise: Using third-party logistics companies allows businesses to gain access to top-tier logistics support.
Facilitates Growth: Most third-party logistics companies, such as Whitebox, provide sales generation solutions and marketing tools. Furthermore, outsourcing logistics services allows you to focus on what matters, resulting in growth.
Most third-party logistics companies offer to consult services to help you better understand your business.
Are 3PL Companies Upfront About Their Hidden Charges?
It's hard to say! But most 3PL company are not clear and upfront about its prices. Be aware of hidden fees when looking for a 3PL. However, ShipBob is a 3PL with clear pricing, so you know exactly how much it will cost to receive, store, pick and pack, standard package, and ship your items.
What Are The Benefits of Companies Using a 3PL?
Using a 3PL has a lot of good points. First, a 3PL partner can help your business grow by giving you access to a strong infrastructure, technology, and expertise for fulfilling orders. 3PLs handle all logistics needs, from managing your inventory to sending packages. Hence, this saves you time, energy, and money in the long run. Finally, partnering with a 3PL is worth the money because you can get shipping discounts, data and analytics, and cheap storage space.
How Is A 3PL Partner Helpful For E-commerce Businesses?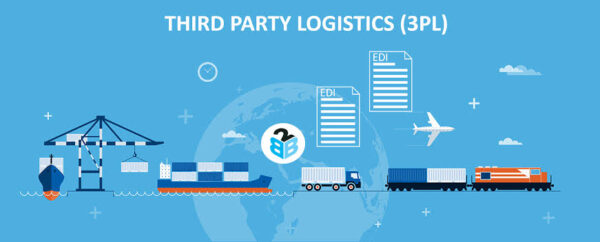 Order delivery is a very important part of shopping online. However, with the help of a 3PL partner, it's much easier for an e-commerce business to handle complicated tasks like order fulfillment and delivery. Also, an e-commerce business doesn't have to pay for huge infrastructure costs like building a warehouse or a network of delivery points across a large area.
How Is a 3PL Different From a Fulfillment Company?
The number of services each offers is the main difference between the two. Most of the time, all fulfillment companies do is receive, store, and ship packages. A 3PL can help with international freight forwarding, customs clearance on both the way in and the way out, LTL (less than truckload), and FTL (full truckload) shipping (full truckload shipments). 3PLs are often better at shipping B2B items than B2C items, and they may also be able to help with bigger and heavier items.
How Much Do 3PL Companies Cost?
Different 3PLs charge different rates. Setup, receiving, storage, fulfillment or "pick and pack," and shipping are all included in 3PL costs. The average setup fee is $550, but a small business provider will charge between $120-$150. This fee covers the setup of 3PL accounts, warehouse integration, and customer processes. Begin with the price you pay.
Receiving fees vary depending on the product feature. Receiving entails unloading goods and preparing them for distribution. Additional services can raise hourly rates to $35-$45. Some third-party logistics providers charge per order ($30-50), pallet ($4-15), item ($0.20-$0.25), SKU ($2.50-$10.00), or the box ($2.90). Companies that charge per container pay $330 for a 20-foot container and $441 for a 40-foot container.
3PL fulfillment pricing is determined by product weight and materials. Outsourced warehousing fulfillment providers charge up to $5 per package, with a one-item B2C order costing $3.13 and a B2B order costing $4.27. There are order, item, and material fees. Small standard boxes range in price from $0.50 to $1.15. Insert fees of about $0.15 can be charged if each order requires a coupon.
3PL Shipping Costs a Lot of Money.
The size of the package determines shipping costs. You may pay more if you ship through your company account, but companies may offer a 10-20% discount for ground shipping. Express shipments are discounted by 20-30%, while LTL and truckload shipments are discounted by 45-50%. To reduce shipping costs, 93% of 3PLs use the Discount Off Published Rates or Cost Plus model.
How Does a 3PL Partner Help Your Online Store?
Order delivery is a very important part of shopping online. With the help of a 3PL partner, it's much easier for an e-commerce business to handle complicated tasks like order fulfillment and delivery. A business that sells things online doesn't have to spend much money building a warehouse or a network of delivery points across a large area. Even if you want to start an e-commerce business yet, still keep a list of good 3PL companies to partner with, as your business grows.
Related: 13 Best Product Fulfillment Services and Platforms (for Business)
Bottom Line
A 3PL or third-party logistics company is a good choice for small businesses that need a solution that can grow with them. A 3PL provider gives businesses access to infrastructure that would be expensive to build and even more expensive to keep up. In addition, these service providers are experts in their fields, and it wouldn't make sense for an eCommerce business starting or growing to set up a logistics arm.
Even though there are some problems with a 3PL partner, it can still be a good choice for businesses that want to use the strengths of their current models at a price they can afford. After thinking about their business model, target market, and hopes for the future, eCommerce businesses can better decide what to do in this case.
Frequently Asked Questions
Q: What Industries use 3PL the most?
Industries that use 3PL the most include restaurants, manufacturing, Construction, pharmaceuticals, and medical industries.
Q: What Are The Most Popular 3PL Companies For E-commerce Logistics?
There are two types of 3PL partners to choose from when looking for a 3PL partner for your e-commerce business. You can use 3PL services from well-known carriers such as FedEx and DHL or 3PL services from popular shipping automation platforms such as ShipBob and ClickPost.
Q: When should you use a 3PL?
You should use a 3PL company when you have problems managing your inventory and order fulfillment process.
Q: What is the major feature to look for when a 3PL company is?
The number one factor to consider in the selection of a 3PL company is the transportation service it offers. A good 3PL company must provide multiple modes of transportation such as air freight, intermodal, truckload, less than a container, ocean shipping, and more.
Q: What do 3PLs offer a company?
3PLs company offers logistics solutions such as warehousing, inventory management, shipping, order fulfillment, international shipping, and more.
Q: What are 3PL activities?
Third-party logistics companies provide third-party logistics (3PL) services. Product shipping, distribution, warehousing, order fulfillment, inventory management, customer support, packaging, and other services are examples of these services. Third-party logistics companies provide 3PL services. Product shipping, distribution, warehousing, order fulfillment, inventory management, customer support, packaging, and other services are examples of these services.