A reliable and competent third-party logistics company is one of the things you need to drive efficiency in your supply chain.
But with the numerous 3PL companies in the market, choosing the best for your business becomes difficult.
This article ranks and reviews the seven best 3PL companies. The companies listed in this article provide more than the standard services offered by 3PL companies. Take a look at them!
Third-Party Logistics (3PL) Companies for Small Businesses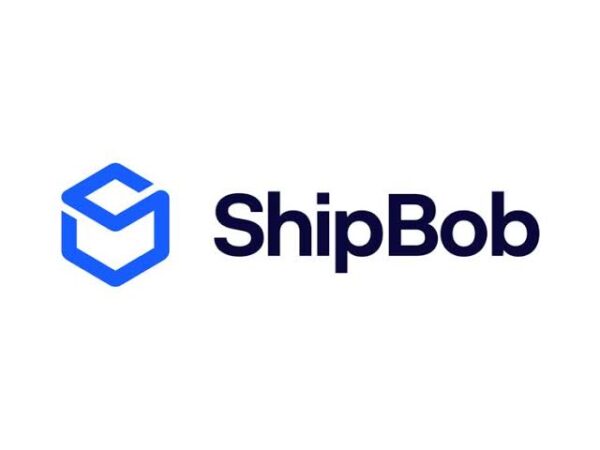 ShipBob is very popular choice among companies. This 3PL company has the best fulfillment technology and a 99.95% accuracy rate when delivering orders.
It integrates with Shopify, Amazon, WooCommerce, Walmart, and other major eCommerce platforms and marketplaces you may use.
Services offered by ShipBob
Inventory Management: ShipBob provides you with a free cloud-based account that enables you to manage your inventory and orders. With this account, you can easily track your inventory, forecast demands, and do more.
Analytics: ShipBob tracks the activities performed by your account in order to provide data and metrics that could impact the decisions you make.
This tool enables you to view your billing breakdown, daily history, storage costs, quantities ordered by a state, promotional impact, and more.
Order Fulfilment and Freight Shipping: With its multiple warehouses situated in different parts of the US, ShipBob enables your orders to reach your customers quickly.
ShipBob also partners with shipping carriers like DHL, USPS, FedEx, ShipStation, UPS, and more.
Two-day Shipping: Due to its multiple fulfillment centers and partnership with different shipping carriers, ShipBob provides a two-day shipping service.
ShipBob supports businesses of all sizes. It also enables you to have control over the services offered by ShipBob.
ShipBob has been awarded an FDA certificate that enables it to ship FDA-regulated goods like medical equipment, cosmetics, beverages, and more. It also provides temperature control equipment that prevents damage of goods that are heat sensitive.
Customer Service
International Logistics
WhiteBox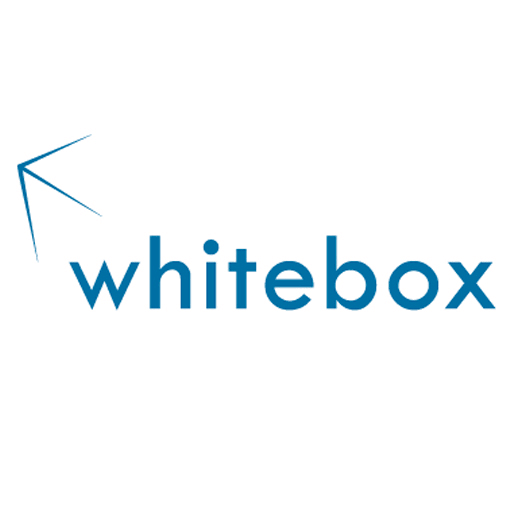 WhiteBox is an eCommerce marketplace that offers fulfillment technologies. It is a good option if you aim to reduce logistics costs and generate more sales for your eCommerce store.
WhiteBox provides order fulfillment services as well as marketing solutions for small and medium-sized businesses. Its services is tailored for Amazon sellers, DropShippers, Multipreneurs, and Brick-and-mortar stores.
The pricing structure for Whitebox is undisclosed, but Whitebox offers pricing plans that come in the form of an all-in fulfillment fee.
Services Offered by WhiteBox
MarketPlace Management: Whitebox integrates with multiple online marketplaces, and it provides solutions that sell and fulfill goods orders on your behalf.
With Whitebox, you can easily promote your store, generate sales, and effectively manage your order fulfillment process.
Whitebox also offers you services such as list creation, customer support, marketing, copywriting, and more. Its technology provides useful insights that drive sales to your store.
Support: Upon creation of your account with Whitebox, WhiteBox analyzes your store and assigns a content manager to your store who monitors and tracks activities such as sales performance, customer trends, competitors, and more.
The content manager uses this data to optimize your store for more sales. It tells you the best price to sell your products, keywords for product descriptions, and a lot more.
Analytics: WhiteBox offers a feature called Omnifi software. This software provides advanced analytics that gives insight into a customer's journey with your brand, new products, best marketing strategies, geographic sales trends, and more.
The Ominifi software incurs additional costs, but it is a free service for clients who meet a set billing requirement.
Post Sales Servicing: WhiteBox uses the Fulfillment by Amazon service (FBA). This service handles customer inquiries and issues that may arise after the fulfillment of your customer's order.
Two-Day Shipping: Whitebox partners with shipping carriers such as DHL, UPS, USPS, and FedEx to deliver a 2-day shipping service.
Other services provided by WhiteBox include International logistics, kitting, advanced inventory management, bundling, product selection testing, reverse logistics, subscription box fulfillment, and more.
Red Stag Fulfillment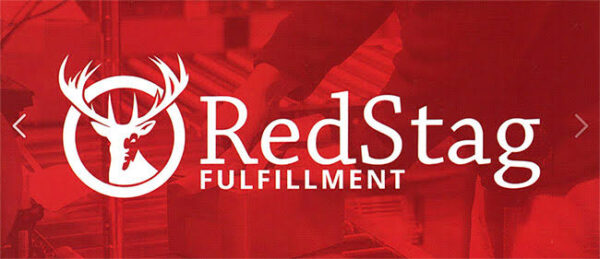 Red Stag Fulfillment is a popular third-party logistics company that offers services such as inventory management, order fulfillment, e-commerce fulfillment, shipping, return processing, and more. These services is mainly geared towards small and medium-sized businesses.
Red Stag fulfillment stands out for its impressive customer support, 100% inventory accuracy, same-day fulfillment service, and 100% order accuracy.
Services offered by Red Stag Fulfillment
Software: Using Red Stag Fulfillment gives you access to its RSF OPS – a cloud-based but mobile-friendly warehouse management system that provides advanced reporting on inventory planning, demand forecasting, shipping statistics, and more.
With this software, you can do the following:
Create & modify products/SKUs
Create advanced shipping notice
Create, edit, and pause existing customer's order
Create return merchandise Authorization
Order Fulfillment at Discounted Price: Red Stag Fulfillment provides services that enable the special handling, packaging, and shipping of your products.
This 3PL company accepts fragile items, heavy items, high-value items, and everything in between.
It works with five shipping carriers, namely Amazon, UPS, FedEx, OnTrac, and USPS. This carries all offer discounted prices for shipping.
Same-day Fulfillment: Red Stag offers a same-day fulfillment service that enables you to fulfill and ship an order on the same day. This service is only available for warehousing orders made before 5 p.m.
Red Stag also offers two-day shipping and cross-docking services.
Return Processing: Red Stag efficiently manages your returned products. It inspects them for damages and restocks them when no issues is found.
When damage is found on a product, Red Stag creates an SKU for it and later sells it at a discounted rate.
Other services provided include advanced integrations, customer support, onboarding solutions, kitting, international shipping, reverse logistics, custom-dimensional packaging, and more.
FedEx

FedEx is a third-party logistics(3PL) company that provides services such as order fulfillment, shipping solutions, warehousing, and integrations for multi-channel sellers and small/medium-sized businesses.
This 3PL company is a subsidiary of the FedEx Corps and have thirteen US fulfillment location and two international fulfillment locations.
It integrates seamlessly with eBay, Shopify, Walmart, and other popular online marketplaces.
Services Offered by FedEx
Advanced Shipment Tracking: FedEx offers advanced tracking solutions that enable you efficiently manage and track multiple shipments.
It comes with a centralized and customizable dashboard that gives at-a-glance reports of all your shipments. You can create a custom view of your dashboard, access tracking data of a shipment, notify others of shipment status, and more.
Temperature Control System: FedEx has a temperature-controlled system that stores sensitive goods.
It also offers temperature-controlled services such as frozen shipping, cold shipping, re-icing, Gel pack replenishment, Cold storage, and more.
In addition, FedEx provides multiple transportation services for different temperatures sensitive items and different temperature-controlled networks.
Order Fulfillment: FedEx focuses on the use of automation and technology to provide you with a 100% accuracy rate in order fulfillment.
Multi-Channel Capabilities: Irrespective of the multiple sales channel you adopt, FedEx provides a dashboard that enables you to efficiently manage your sales from one place.
Billing Solutions: The different shipping solutions offered by FedEx comes with different billing solutions. The different billing types offered by FedEx include Offline billing, Electronic Data Interchange, automatic billing, paper invoices, FedEx billing online, and more.
This billing solutions allow for the accurate management of your accounts.
Two-Day Shipment: FedEx doesn't partner with other shipping carriers. Its subsidiary, FedEx fulfillment, offers services that enable a two-day shipment.
Other services include warehousing, reverse shipping, knitting, bundling, international logistics, custom packaging, customer support, and more.
ShipMonk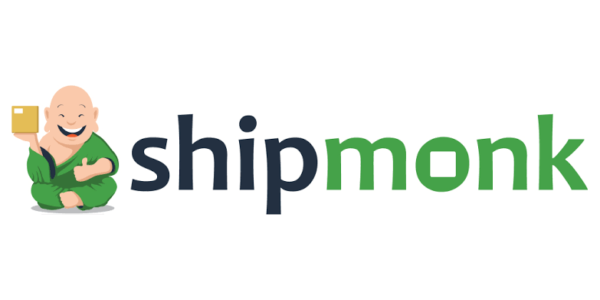 ShipMonk is a tech-enabled third-party logistics company with impressive features. It provides logistics features such as order fulfillment, warehousing, shipping, and more to small and midsize businesses.
This platform uses automation and advanced warehousing management systems to deliver reduced fulfillment costs and increased operational accuracy.
Services Offered By ShipMonk
Warehousing: ShipMonk has three warehousing locations in the US, with one of them being in Mexico. This warehouse is strategically positioned in the country in order to enable the quick storage and fulfillment of orders.
E-commerce Fulfillment: For online stores, Shipmonk uses automation to enable a 99.99% picking accuracy.
Retail Fulfillment: ShipMonk comes with features that enable you to plan and implement your retail fulfillment goals. It integrates seamlessly with Business to Consumers and Business to Business platforms.
Shipping: ShipMonk partners with shipping carriers such as UPS, USPS, DHL, Passport, FedEx, and DHL express.
Subscription Box Fulfillment: ShipBox enables you to reduce the costs of kitting and packaging by offering to do it at a reduced rate.
Software: ShipMonk uses technology to automate the process of mapping and bundling. Its technologies also enable you to modify your product offerings without having to worry about product trackings and inventory levels.
Stellar Customer Service: ShipMonk offers phone support and assigns a customer service representative who'll supervise your activities in order to enable efficiency.
FBA Prep
Other services offered by ShipMonk include customization, product labeling, advanced integrations, kitting & assembly, crowdfunding fulfillment, custom packaging, repackaging, delivery protection tools, inventory counting, and expert engineers.
CH Robinson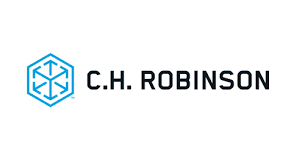 This third-party logistics provider offers advanced logistics services to businesses of all sizes and is one of the biggest logistics providers in North America.
It offers logistics solutions that enable you to efficiently control your supply chain activities.
CH Robinson is well known for the multiple transportation services it offers. These transportation services include intermodal mode of transportation, Ocean shipping, rail shipping, Air freight, and less-than-truckload.
Services Offered by CH Robinson
Supply Chain Management: With CH Robinson, you can perform activities such as order management, appointment scheduling, carrier management, claims management, performance monitoring, and spend management.
Freight Services and Consolidation: The different freight services offered by CH Robinson include flatbed, rail shipping, intermodal, less than container load, ocean shipping, less than truckload, small parcel, temperature-controlled shipping, expedited freight, and more.
Cross-Border Shipping: With Robinson, you can ship your products to countries far from you. The Robinson team conducts research on custom regulations of the countries you ship to.
WareHousing: Robinson provides storage space in key locations for all kinds of products. This enables the quick delivery of products.
Supply Chain Consultations: Robinson provides you with consulting services that enable you to make crucial decisions that drive success for your business.
Other services offered include project logistics, customs brokerage, last-mile services, trade compliance, and more.
RedHawk Logistics (formerly RedHawk Global)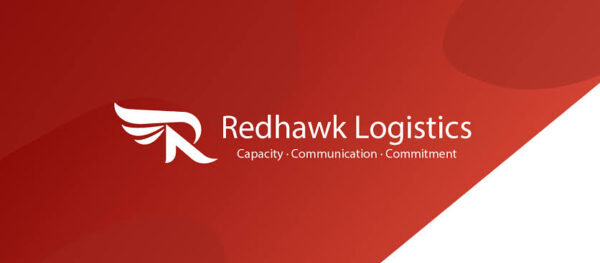 RedHawk is a 3PL company that is suitable for small businesses. It offers customized logistics services for clients in Canada, Mexico, and the US.
Upon registration, RedHawk gives you access to its routing software, Web-based Transportation Management system, and vSpeed software. This software enables you to efficiently manage all your shipment operations from one centralized dashboard.
Services Offered by RedHawk
Intermodal and Drayage: This service enables you to transport your products by rail. It is a cheap option if you don't care about two-day shipping.
Insurance: All cargoes transported or shipped by Red Hawks are heavily insured.
Online Resources: To simplify your shipping process, RedHawk provides online resources such as in-depth FAQs, freight class calculators, and more.
Other services offered by RedHawk include project and heavy haul, truckload, warehousing, less-than-truckload, discounts, insurance, customer support, expert resources, and more.
Nolan Transportation Group (NTG)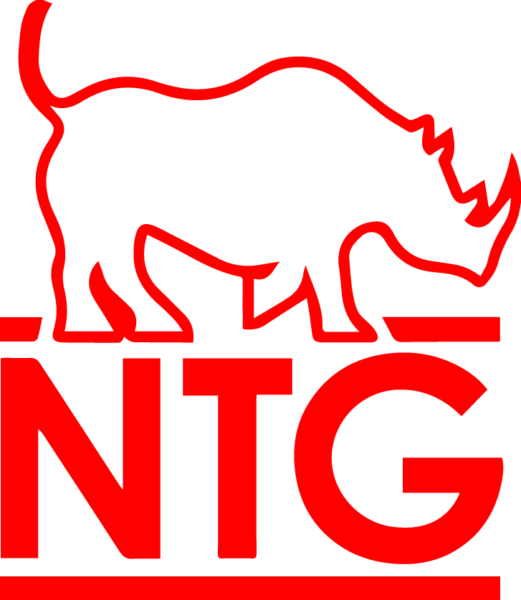 Nolan Transportation Group, formerly known as FreightPros, is a third-party logistics company that provides solutions such as full truckload solutions, less-than-truckload solutions, final mile solutions, drayage, and warehousing solutions.
Its pricing is customizable and comes at a discounted rate.
Key Services offered by NTG
Shipping Consultation: NTG offers consultation services that enable you to enquire about your shipping operations. The NTG team are expert in providing solutions that drive sales to your business.
Digital Logistics Platform: The mobile-friendly app created by NTG uses machine learning algorithm to identify your logistics needs. With the data in hand, it proceeds to match you with a shipping carrier that meets all your shipping needs.
Transportation Management System (TMS): This system enables you to track a shipment, view data on freight pickups, and more.
It also offers customer support, insurance for every shipment, Cloud-based Freight Hub, and more.
Flexport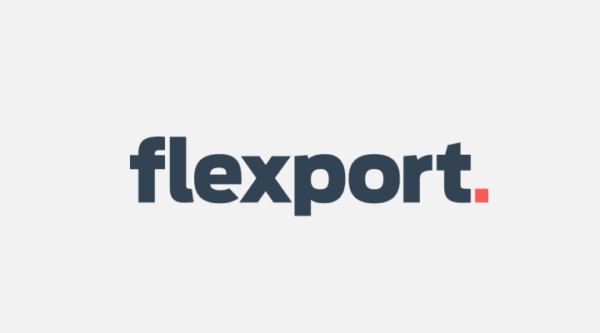 Flexport is a 3PL company trusted by over 10 000 businesses. With it, you can ship your goods to over 80 countries and track them in real-time from one dashboard.
It offers transportation services such as ocean freight, less than container, air freight, and trucking.
In addition, Flexport provides trade management services. Each of its cargoes is insured and offers a compliance certification to its clients.
What is the meaning of 3PL company?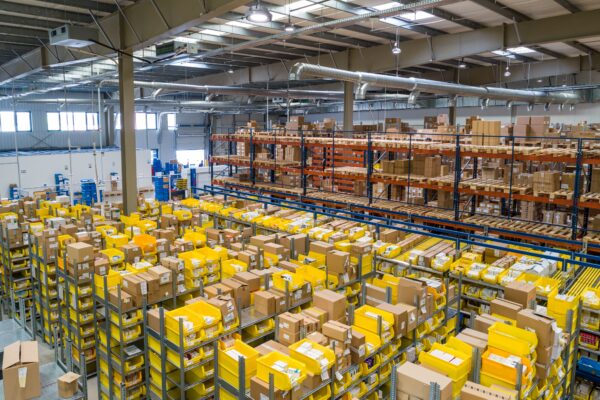 3PL Companies are third-party logistics companies that provide a platform that enables the storage and fulfillment of your orders.
Third-party logistics companies provides solutions such as inventory management, international logistics, order fulfillment, distribution, and more.
As an online seller, outsourcing your logistics operations to a 3PL company will reduce your costs of operation and increase efficiency in your business.
What is 3PL warehousing?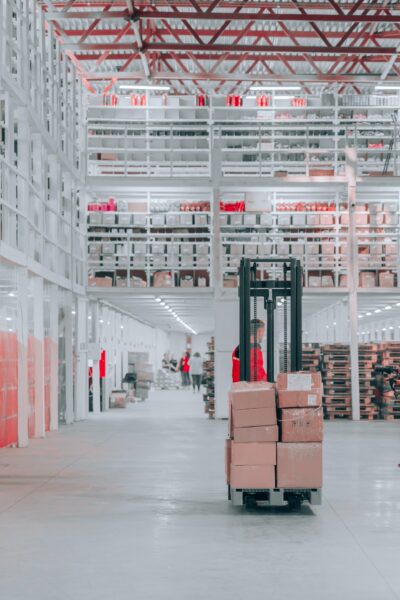 A 3PL warehousing is a storage space used by third-party logistics companies to store items that are ready to be sent out for shipments.
It is an order fulfillment location. Usually, third-party logistics company situate their companies in different parts of the country in order to enable the quick shipment of goods.
ShipBob has the most warehouses in the US. Its warehouses are totaling to 27. It also has warehouses outside the US.
Popular 3PL logistics Companies
Below are the top five most popular 3PL logistics companies:
ShipBob: Best for start-ups and small businesses. It is well known for offering order fulfillment services at a low cost.
Red Stag Fulfillment: Best for online business. It is well known for shipping large, fragile, and high-valued products.
Nolan Transportation Group (NTG): Best for Small Businesses. It is well known for less than loads and intermodal transportation services.
RedHawk: Best for small businesses needing logistics solutions within North America.
WhiteBox: Best for e-commerce stores with the need for a sales generation platform, marketing tool, and logistics services.
Ryder: Suitable for businesses of all sizes and best in offering the best fleet management solutions.
How Does 3PL Work?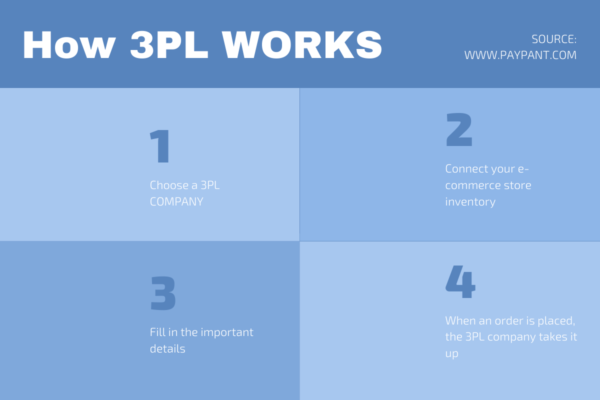 The different third-party logistics companies (3PL) work differently. There is no specific way that 3PL logistics companies function.
Nevertheless, they all follow a similar pattern as seen below:
Step 1: Choose a 3PL Company
After conducting research on a 3PL company, register your brand on the platform.
Step 2: Connect your e-commerce store to the 3PL platform
Provide every information needed by the 3PL company, and send in your inventory.
Step 3: After providing details about your business, the third-party logistics company will store your inventory in its warehouses or fulfillment centers.
Step 4: When an order is placed by a customer, the 3PL company ships the item from the nearest fulfillment center to the customer's location.
How to Choose a 3PL Company?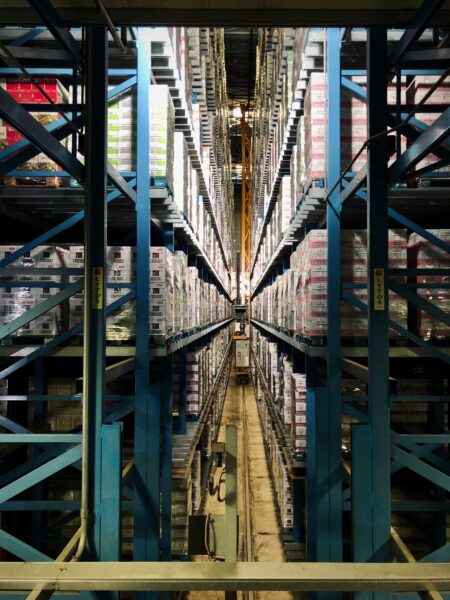 Not knowing how to choose a 3PL company could decrease the efficiency of your logistics operations.
Hence, it is crucial that you pick a 3PL company that meets the needs of your business. Here's how to choose a 3PL company.
Conduct Research: List out all the logistics solutions needed by your business, and match them with 3PL companies that offer similar services.
After the matching process, proceed to analyze their different pricing plans.
Look out for a 3PL Company with Advanced Technology: Most 3PL companies offers solutions that come with advanced technologies that automates processes.
Conduct In-depth Research: A 3PL company that offers your required solutions isn't enough. You need to discover more features provided by a 3PL company.
Pick a third-party logistics company that offers frequent updates on their solutions.
Choose a 3PL company with Customization Capabilities: Most third-party logistics companies don't give you control over order fulfillment processes, inventory, and more. Be on the lookout!
Pick a 3PL company with omnichannel capabilities: This enables you to manage sales from different sales channels.
Choose a 3PL company with multiple fulfillment centers and warehouses: This enables the fast shipment of goods.
What makes a Good 3PL?
The following features make up a good 3PL company.
Logistics Services: One major feature a good 3PL company must offer is logistics service. A third-party logistics company must offer services that transport your goods from the inventory to a customer's location.
Distribution & Warehousing: A good 3PL company must have its warehouse spread across different locations in order to meet the demand of customers in a short time.
Multiple Transportation Services: A good 3PL company must offer services that enable air freight, intermodal transportation, less than load, trucking, and more.
Technology: A 3PL company has to be tech-enabled. This is to create efficiency & accuracy and to enable the automation of simple tasks.
Customer Service: A good 3PL company must offer stellar customer support. Support must be available by live chat, phone, and email.
Integrations: A third-party logistics company must integrate seamlessly with the major online marketplaces, crowdfunding platforms, and more.
3 Best 3PL companies in UK
Third-Party logistics companies in the UK offer advanced and robust logistics solutions that reduce your costs of operation and increase the accuracy rate of your order fulfillment services.
Below are the best 3PL companies in the United Kingdom:
Huboo
Huboo is a third-party logistics company located in Bristol, England. This company provides logistics solutions for countries in Europe.
The logistics services it offers include drop shipping, kitting, B2C fulfillment, packaging, return management, and more.
Professional Fulfillment (Pro FS)
Pro FS is a third-party logistics company in the UK that partners with multiple e-commerce retailers and carrier partners.
The services it offers include warehousing & distribution, order fulfillment, Pack, pack and dispatch, third-party logistics, and reverse logistics.
Tarlu LTD
Tarlu Ltd is a third-party fulfillment specialist that offers logistics solutions for all types and sizes of business in Europe.
It has a headquarter in the United Kingdom and offers e-commerce fulfillment, D2C/B2B fulfillment, promotional fulfillment, cross-docking, and more.
Does Amazon use 3PL?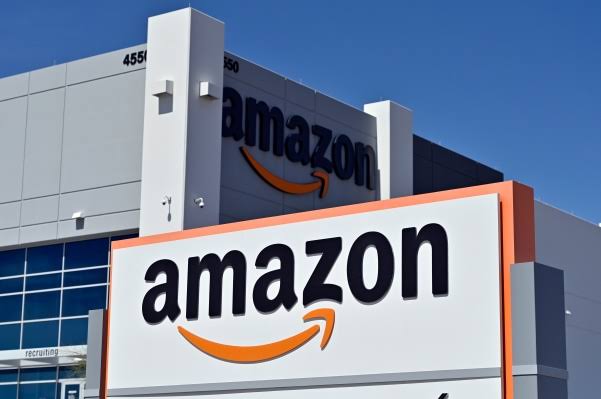 Amazon uses its third-party logistics company (3PL) named Fulfillment by Amazon.
This 3PL company is by far the largest 3PL company in the world. It operates over 160 fulfillment centers in the US alone and has its warehouse spread across the different continents of the world.
The major players in the world of 3PL company integrate with Amazon in order to spread out its distribution reach.
Why do companies use 3PL?
There are various reasons why companies use third-party logistics. These reasons are highlighted below:
a. Reduce Costs: Third-party logistics companies offer advanced logistics solutions at a discounted rate. Hence, businesses make the best of the offer.
b. Accuracy and Improved Customer Satisfaction: 3PL companies provide on-time product delivery, accurate order fulfillment, advanced technology for warehousing, and more.
c. Access to Expertise: The use of third-party logistics companies enable businesses to access top-notch logistics support.
d. Enables Growth: Most third-party logistics company like Whitebox offers sales generation solutions as well as marketing tools. In addition, the outsourcing of logistics services enables you to focus on things that matter, thereby causing growth.
Most third-party logistics companies provide consulting services that gives you insight into your business.
Frequently Asked Questions
Q: What Industries use 3PL the most?
Industries that use 3PL the most include restaurants, manufacturing, Construction, pharmaceuticals, and medical industries.
Q: Who is the biggest freight forwarder in the world
In 2021, Kuehne + Nagel became the biggest/largest freight forwarder in the world. Its ocean freight was over 4.6 million.
Q: Why would a company use a 3PL?
Companies use 3PL in order to simplify their logistics process. Since accuracy in order fulfillment is offered by third-party logistics, most companies decide to use it.
Q: When should you use a 3PL?
You should use a 3PL company when you have problems managing your inventory and order fulfillment process.
Q: What is the number 1 factor in selection of a 3PL?
The number one factor to consider in the selection of a 3PL company is the transportation service it offers. A good 3PL company must offer multiple modes of transportation such as air freight, intermodal, truckload, less than container, ocean shipping, and more.
Q: What does a 3PL Company do?
Order fulfillment, inventory management, transportation, warehousing, kitting, and more are the things a third-party (3PL) company does.
Q: What do 3PLs offer a company?
3PLs company offers logistics solutions such as warehousing, inventory management, shipping, order fulfillment, international shipping, and more.
Q: What are 3PL activities?
3PL activities are the services carried out by third-party logistics companies. These services mainly include product shipping, distributive warehousing, order fulfillment, inventory management, customer support, packaging, and more.3PL activities are the services carried out by third-party logistics companies. These services mainly include product shipping, distributive warehousing, order fulfillment, inventory management, customer support, packaging, and more.