Last updated Jan. 15, 2023 by Favour Chinaza
There are legit ways you can get free toothbrushes. It's not rocket science! According to the American Dental Association, we should replace our toothbrushes every three to four months. Hence you should maximize these 7 Legit Ways to Get Free Toothbrushes, especially if you are on a budget.
In other words, we have to purchase around 3 to 4 brushes in a year – this isn't a big deal, but over time, the amount spent on toothbrushes accumulates and becomes a big deal.
Do You Need a Free Toothbrush?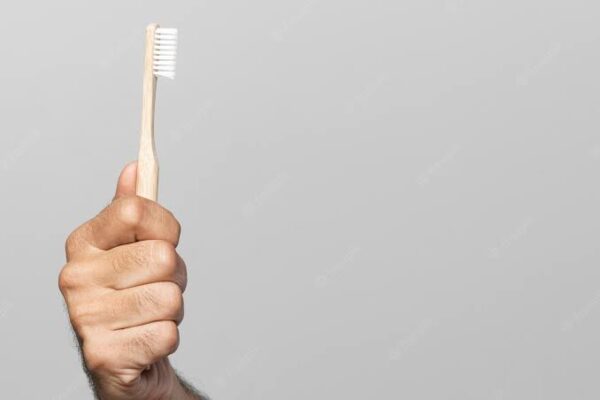 Of course, you do. We will review some tips and tricks for getting your toothbrush for free. This article should help you save money on your dental care.
Many people do not know it's easier to obtain free toothpaste samples than free toothbrush samples. As a result, there aren't as many programs dedicated to dispensing toothbrushes. That doesn't mean you won't be able to obtain them. It simply requires you to experiment with a few different options. So if you are on a tight budget or applying some no-spend challenge ideas, you'll find these legit ways to get free toothbrushes helpful.
Related: 13 Legit Companies That Will Give You Free Shoes
7 Legit Ways to Get Free Toothbrushes
1. Ask Your Dentist
One legit way to get a free toothbrush is by asking your dentist for one. Most dentist clinics offer free toothbrushes and tubes of toothpaste to their patients. So if you are a regular patient or know someone who frequents a dentist's clinic, you could be liable to get a free toothbrush.
Dental clinics give out dental kits to patients regularly. So when next you visit a dentist, you could ask for a kit. In addition, toothbrush companies give out their products to dental clinics for promotional purposes. Hence, you'll always find available toothbrushes in your dentist's office.
2. Follow Toothpaste Brands on Social Media
Being an enthusiastic fan of a toothpaste company on social media could earn you some free toothbrushes. Companies like Colgate, Sensodyne, and Oral-B conduct promos on social media where they give out a free toothbrush to active and loyal fans.
Toothbrush companies also give out coupon codes for free toothbrushes on their social media accounts. In addition, they offer various giveaways from time to time.
3. Contact Toothbrush Brands
Another great way to get a free toothbrush is by reaching out to toothbrush brands. Most toothbrush companies will offer you a free toothbrush if you request it via email.
Toothbrush companies are willing to give out free toothbrushes as samples—companies like Colgate and Sensodyne. But to be eligible for free samples, you need to send an email that makes them assume that you are a business person who needs a sample of their product for sales purposes.
Most brands want to bring in new customers, though. So even if a brand has to give something away for free, that's fine as long as it leads to more sales and new customers. You can use this need for sales and new customers to your advantage by contacting brands and asking for samples.
Now, don't just go around asking for free stuff. That won't work at all. Instead, take the time to tell the brand how much you like their products and that you'd love to try more. Also, don't send the same request to every brand. Yes, you can use a template—a great way to do it—but make sure to change it for each brand you contact.
Most brands have a contact page on their website where you can get in touch with them.
To get you started, here are some examples:
If you ask nicely, you might be able to get a free toothbrush mailed to you!
By the way, the list above is not exhaustive. Numerous other top brands produce dental health products.
These are some examples:
Arm and Hammer
Crest
CloseUp
Aquafresh
Parodontax
Go to their website, click "contact," and email them. Of course, it won't hurt to inquire!
4. Join Toothpaste Programs for Students
Most toothbrush brands conduct programs for students regularly. The Colgate Bright Smiles Good Career program is a program launched by Colgate. This program, to educate the public on oral habits, gives out free toothbrushes to students.
If you are a teacher, you are eligible to receive Colgate's toothbrush and toothpaste along with classroom materials that aid teaching. You can apply for this program with a school-sponsored email address.
5. Become a Product Tester
Product testers test out products to give valuable opinions that could affect a manufacturer's decisions. As a product tester, not only do you receive free samples of goods, but you also get paid for voicing your opinion about a product. In addition, Phillips offers a product testing program that allows you to get free samples of products for testing purposes.
The product testing group by Amazon is another testing program to join to get free items. This program not only makes you eligible for a free toothbrush but also for free dental products, electronics, and more.
6. Sign up to Get Sample Boxes Inside the Mail
Signing up for freebie packages is another idea. It is possible to acquire free dental supplies using this method.
A couple of websites will send you boxes of free items directly to your home. While the things you get may differ from box to box, you may obtain items from Colgate and Oral-B. You may be asked to offer feedback on these things. Your feedback will enable the company to produce better products in the future.
Several good freebie sites give out Internet freebies. However, not all of these are excellent. We're also suspicious of con artists. Ensure you're not disclosing sensitive information, such as your credit card number or social security number. Here are some legitimate sites that give out free items:
Internet Steals and Deals
SampleSource.com
Tryspree
Keep an eye out for special offers and in-store and online promotions, and check other ways to get free samples by mail.
7. Find discounts and Special Offers In-store and Online.
The next tip I have is one that I have used to get free toothbrushes, which is also very simple. Look for sales and promotions both in-store and online. They include:
Buy one, get one free: Some promotions allow you to buy one toothbrush and get another for free. This is common at the pharmacy or grocery stores.
Buy a toothpaste and get a free toothbrush: Most brands give out free toothbrushes when you purchase toothpaste.
A free gift for every purchase: Many promotions offer a $5 voucher when you spend above $40. Be on the lookout. It could be a way to receive free stuff.
Sites You can Find Donated Toothbrushes.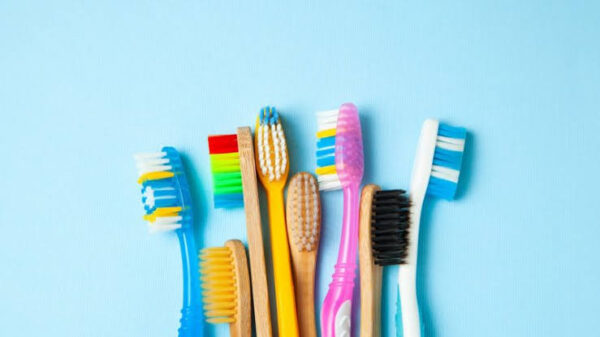 People who have more than one toothbrushes donate it to charity houses for others to have. Here are some sites to find donated toothbrushes.
The Ronald McDonald House
Local Homeless Shelters
Operation: Care and Comfort
You can find homeless shelters near you by consulting the national Homeless Shelter Directory.
How Do I Apply for a Sample Toothbrush?
Search for the toothbrush brand online.
Create an account with them and log in
Follow the prompts on the website, or copy their email and send them a polite request.
Related: 9 Legit Ways to Get Free Toys
Conclusion
A toothbrush is a necessity in our daily lives. For sanitary reasons, brushes must be replaced every four months. As seen above, there are several ways to obtain free toothbrushes. So, to get free toothbrushes, use any of the above methods.
Frequently Asked Questions
Q: Can I still get a free toothbrush if I'm not a Dental professional?
Though some brands give out free toothbrushes to only dental professionals for their patients, there are still numerous sites where you can get free toothbrushes, even for your kids.
Q: What to use if you have no toothbrush?
Brush With a Damp Washcloth or Paper Towel: If you can't find a complimentary toothbrush in a hotel, a damp washcloth or paper towel is an excellent substitute. To use a washcloth or paper towel as a toothbrush, wet a small corner of the rag and dab some toothpaste on it (if available)
Q: Will I pay to get Sample Toothbrush?
No, you will not pay to be given sample toothbrush. Most of the brands deliver it for free.
Q: How do I get Colgate samples of Toothbrushes?
Go to the Colgate Website, find your local Colgate oral care consultant, and email them.
Q: Are there other Dental items I could get for free?
Yes, you can get free toothpaste, dental floss, mouth wash, and other dental items.