Last updated May. 2, 2023 by Favour Chinaza
65 Clever Money Hacks That Will Save You Hundreds of Dollars
Do you know you can save hundreds of dollars with some clever money hacks? This may sound practically impossible to some people.
Smart people know there are more ways to save money than just cutting coupons and spending less.
If you don't use all the life hacks, it's like leaving free money on the table.
If you work hard and think outside the box, you may be able to save hundreds or even thousands of dollars a year with the right money hacks.
Also, if you take care of a few small jobs you've been putting off, you might find ways to make more money without doing any more work.
However, many people have improved their financial lives by deploying various money hacks. Therefore, if you want to save money, you need to figure out the best ways.
You may have struggled in the past to implement some budgeting plans and didn't follow through. It may be because you didn't do the right things.
The more you know about money, the more likely you are to be successful with it in the future.
So what are the best money hacks to save hundreds of dollars?
Good Read: 50 Best Ways To Make Money from Home
How do People Save Hundreds of Dollars Using Clever Money Hacks?
Most people know how important it is to save money, and they have made it a habit to save hundreds of dollars every day by doing easy things.
Aside from the simple ways to save money for any budget, how do these clever money hacks help people save hundreds of dollars?
There are many ways to save money that you should think about. However, if you aren't serious about saving money, it might be hard to use these money hacks.
If you want to save enough money for the future, you have to be smart and clever.
Clever Money Hacks That Will Save You Hundreds of Dollars
Saving money is the best approach when hoping for financial freedom. Be creative enough to know what is applicable and use it wisely.
There are several ways you can save money. But the best Clever Money Hacks that will save you hundreds of dollars consist of the following;
On Personal Finance Clever Money Hacks To Save You Hundreds of Dollars
1. Automate Your Savings
Now is the right time to automate your savings. If you are working, that's the wisest money hack to do.
It is easy to automate your savings from your salary and avoid spending all your income on regular expenses.
You can enroll in the retirement plans of your employee or ask your bank to automate the income for you.
If making a budget sounds as fun as looking for your records so you can give them to your accountant, you can take a deep breath. After that, it's easy to start keeping track of your money.
You can set up automatic savings and put your money on autopilot. But first, find an automatic savings software that works for you and uses that. For example, you can use your own worksheet, or you can get mine and use it.
But if you like technology, there are a lot of apps that can help you. These money-saving apps aim to do all the hard work for you. There are no receipts or rules; you push a button and are there.
2. Use the 30-day rule
The essence of using the 30-day rule is to regulate your purchasing goals. Consider examining every household item that makes it to your monthly purchasing plan. You can save a lot of money by simply deploying this rule in your regular expenses.
How Does the 30-Day Rule Work?
The 30-day rule is a clever money hack that will save you a huge amount of dollars, help you keep track of your spending, and stop you from buying things you don't need. How do you utilize the 30-day rule to save money:
Figure out what you want to buy: Make a note of things you want to buy, whether you see them online or in a store.
Wait 30 days: Wait 30 days before making the buy. This will give you time to consider whether the item is worth the money and whether it fits your budget.
Rethink: After 30 days, you should think about your choice again. Ask yourself if you still need or want the thing and if the cost is worth it. You don't have to buy something if you're no longer interested or don't think it's worth it.
If you still want the item after 30 days, decide based on what you have realized. Consider how the buy will affect your budget if you can find it for less and if you need it.
If you follow the 30-day rule, you won't buy things on a whim and can instead make better decisions about how you spend your money. As a result, the 30-day rule can help you stay on budget and save money over time.
3. Get Yourself Free Checking with a Low Minimum
Finding free checking is getting harder and harder, but it's still possible.
Online banks are the best choice because many of them let you use ATMs outside of their network for free or at least give you a lot of money back. If you look hard enough, you can also find local banks. Don't give them that money!
There are several ways a free checking account with a low minimum amount can help you save money:
If you have a free checking bank account, you won't have to pay any fees to keep it running each month. This can save you money on bank fees and let you keep more of your money in your account.
Some free checking accounts require a minimum balance to avoid monthly fees, but the amount is generally lower than other types of accounts.
This means you won't have to keep as much money in your account to escape fees, which can help you save money.
Also, most checking accounts don't give you a lot of interest, but some may give you a small amount of interest on your sum.
This can help you make a little extra money on your savings over time.
A free checking account with a low minimum amount can be a good hack to save money on bank fees and other costs.
Just make sure to read the small print and understand the terms and conditions of the account before you open it to ensure it fits your needs.
4. Check out Your Local Credit Union.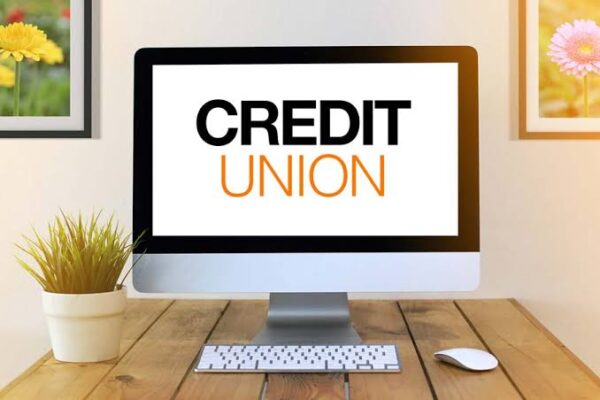 They're not as big or flashy, but they have great rates and seem to care a lot more about the people in their area.
You can often find great deals on cars and mortgages when you join.
Yes, credit unions close to your home can help you save money. They usually offer various financial goods and services, such as savings accounts, checking accounts, loans, and credit cards.
Why Go For Your Local Credit Unions?
Credit unions are known for giving savings accounts and other financial goods with competitive interest rates.
This can help your savings earn more money over time. Also, many credit unions have lower fees and charges than traditional banks, which can help you save money on banking costs.
A lot of the time, credit unions also provide their members with financial education and tools to help them make smart choices about their money.
You can do this through workshops, online tools, and one-on-one financial counseling.
If you want to join a credit union, you should do some study to find one in your area that has the products and services you need.
You can also compare the rates and fees of different credit unions to find the best one for you.
5. Use Your FSA to Save on Medical Costs
A Flexible Spending Account (FSA) is a tax-advantaged account that lets you save money before taxes to pay qualifying medical costs.
FSA is a great way to save money on medical costs that meet certain criteria. You put money before taxes, so you get a discount immediately. You just need to use it all up every year.
How Do You Save Money with FSA?
Estimate your healthcare costs. At the beginning of the year, try to figure out how much you'll spend on healthcare costs like deductibles, copays, and medications over the year.
You can sign up during open enrollment if your workplace offers an FSA. You can choose how much of each paycheck to put into your account, up to the highest amount the IRS lets you do.
Also, remember you can use your FSA to pay for approved expenses like copayments, deductibles, prescriptions, and other healthcare costs throughout the year.
Keep your receipts and records of your healthcare costs in case you need to send them to your FSA supervisor to get reimbursed.
There is always some money left over at the end of the year from your FSA. Ensure they are not lost.
Some FSA plans may have a grace period or let you carry over up to $500 into the next year, so check with your FSA administrator for information.
An FSA is one clever money hack that will save you a lot on health care costs.
Putting money into your account before you pay taxes on it and then using that money to pay for approved expenses can lower your taxable income and lower the costs you pay out of pocket.
6. Always Ask for an Annual Free Waiver
If you've had the card for a few years and use it often, ask not to have to pay the yearly fee. It seems impossible, but it's very likely to happen.
You might be able to get your credit card's yearly fee waived if you have good credit and a good relationship with the company that gave you the card. Here are some ways you might not have to pay the annual fee:
Talk to the company that gave you the card and ask if they can get rid of the yearly fee.
If you have good credit and a history of making timely payments, they may be ready to waive the fee or give you a retention bonus to keep you as a customer.
You can also use your rewards points as dome credit cards let you pay the yearly fee with rewards points. Check the points program for your card to see if this is a choice.
Also, look for a card with no annual fee. If you don't use your credit card enough to cover the yearly fee, you might want to switch to one that doesn't have one.
If you can't get the annual fee waived and you don't use the card enough to support the fee, you can always cancel the card. Just know that getting rid of a credit card can hurt your credit score.
It's a good idea to carefully read your credit card's terms and conditions to know its fees and benefits.
If you're considering getting a credit card with an annual fee, compare the perks to the cost to see if it's worth it for you.
7. Try to Negotiate a Fee Away
Mistakes happen, and so do fees. If you do get one, it doesn't hurt to ask if you can get the fee waived or paid back. They might do it if you've been a user for a long time.
You can save a lot of money by negotiating fees.
Before negotiating a price, research to find out what other people are paying for similar products or services.
This will help you determine a fair price and make a good case for what you want.
It's important to be kind and polite when discussing a fee. However, remember that the person you're talking to is also trying to do their job, and being pushy or confrontational isn't likely to get you what you want.
Tell the vendor or anyone why you want the fee to be lower. For example, you might be having trouble with money or have been a loyal customer for a long time.
Regardless of the reason, make sure to say it quietly and clearly.
Even if the other person can't lower the fee as much as you'd like, they might be ready to work out a payment plan or give you a discount on services in the future. So be willing to make these kinds of deals.
It is also important to get the negotiation in writing. If you do come to an understanding, make sure to get it in writing.
This will help stop any future mistakes or disagreements or provide a piece of evidence to rely on should things go south.
Remember that negotiating fees is not always possible, but it's a clever money hack that is always worth a shot. You might be able to save money on the things and services you use every day if you try
8. Increase Your Insurance Deductible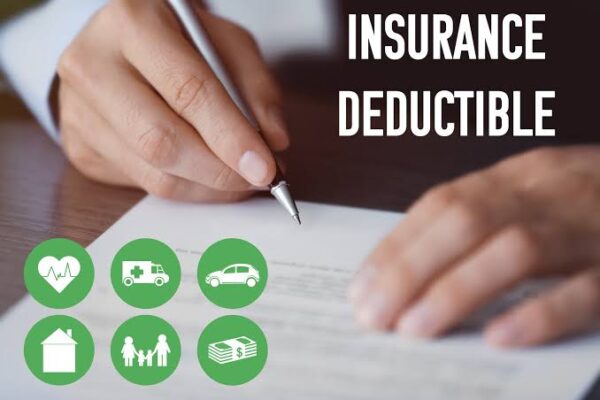 Increasing your deductible is similar to dropping collision and comprehensive insurance because it shifts some of the risk away from your insurer and onto you.
It will also lower your bill, so consider your choices and decide if you are willing to take that risk.
Increasing your insurance deductibles will save you hundreds of dollars on your premiums, but you should weigh the possible savings against the risk of paying more out of pocket if you have to file a claim.
Before increasing your insurance deductibles, check how much money you can pay out of your pocket.
A deductible is the amount you must pay out of your money before your insurance kicks in. You might save money on your premiums if you can afford a bigger deductible.
Additionally, look at the insurance fees you're paying now and compare them to what you'd pay if you raised your deductible.
Find out if the chance of a higher out-of-pocket cost is worth the possible savings.
You might want to raise your deductible if you have a good backup fund and don't think you'll need to file many claims.
But a bigger deductible might not be the best choice if you have a long-term illness or other health problems.
Raising your deductible could be a good idea if you don't mind taking on more risk in exchange for lower rates.
But a bigger deductible might not be the best option if you don't like taking risks.
Before you make any changes to your coverage, you should think carefully about your finances and how willing you are to take risks.
9. Use Billpay or Internet Payments.
Using Billpay or Paypal alternatives will save you tons of money because no one will need to steal your bank information. Also, you save money on stamps with these best online payment apps.
With bill pay and online payments, you can pay your bills from anywhere, anytime, without worrying about going to the bank and wasting money on transport.
Most of the time, electronic payments are handled much faster than paper checks.
This means that your payment will be received and processed faster, which can help you avoid late fees and keep your accounts in good order.
Paper checks are often less safe than online payments because they can be lost or stolen.
However, many online payment systems also have security features like encryption and two-factor login to help keep your financial information safe.
Most of the time, you can set up automatic payments to ensure you never forget to pay.
Many online payment systems also let you see what you've paid and how much you've spent, which can help you budget and plan your finances.
Using Billpay or online payments can be an easy, quick, and safe way to pay your bills and keep track of your money.
10. Compare Your Insurance Rates
Most people never cared to check on the insurance rates. However, comparing your insurance rate gives you an added advantage towards finding the best insurance policies that match your status.
Look at your existing policy and make a list of what it covers, as well as your deductibles and premiums.
Comparing your insurance rates and different coverage will help you think about what you need now and what you might need in the future and make a list of the types of security you need.
This could include coverage for liability, accident, comprehensive, and injuries.
Remember to get quotes from different insurance providers to compare rates. You can do this by calling insurance companies directly or by using online comparison tools.
Additionally, ask each insurance company if they offer any discounts. This could happen if you bundle your insurance, have a good driving record, or belong to a certain group.
Never be afraid to review and switch policies.
Once you've compared rates and coverage, you can decide whether to keep your current policy or move to a new provider. Before making a final choice, make sure to read the policy carefully.
Remember that comparing insurance rates is an important money hack, but still ensure you have the coverage you need in case of an accident or something else unexpected.
11. Review Your Card Statement After Each Month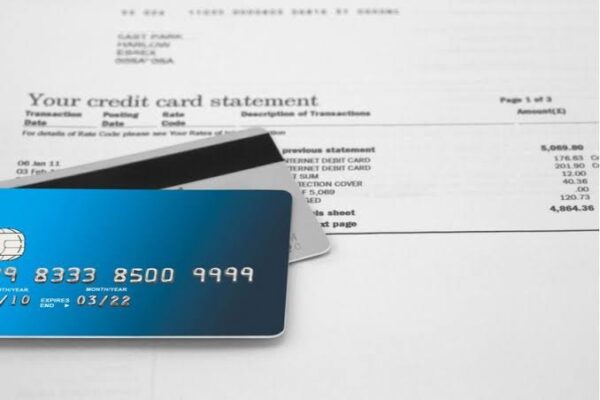 Users of credit or debit cards are expected to review their card statements at the end of each month. This action will enable you to understand your spending habits.
You can decide whether to cut down on your expenses or increase your savings.
Yes, looking at your credit card balance every month can help you save money. Here are some ways to look over your statements:
Check for mistakes and ensure all the charges on your bill are correct. If you find mistakes or charges you didn't make, you should call your credit card company immediately to challenge them.
Find recurring charges like fees or memberships, then think about whether you still need or use these services and if you can get rid of the ones you don't need.
If you have a credit card with rewards, check your monthly statement to see how much you made in rewards.
Consider whether you're getting the most out of your rewards and if there are ways to make more.
Some cards offer you the bonus of getting paid to spend money. This implies that you don't have to spend without getting rewarded.
For example, some cards can offer you almost 5% cashback or more when you purchase a particular item.
You can ask your bank for unique benefits attached to any card before using them to make your purchase.
● Always use the ATM at your bank.
Don't pay that ATM fee; instead, use your bank's ATMs or switch to a bank that will refund you for ATM fees. When you use another ATM, both your bank and the bank of the other ATM will charge you.
● Make a monthly budget
Creating a monthly budget with some of the best budgeting apps will enable you to save more money and attain financial freedom. However, creating and sticking to a monthly budget may be challenging.
But once you are highly inspired, you can create a workable budget that you will maintain and bring to life. Then, you can use a spreadsheet to record your budget as you work towards actualizing it.
● Make plans for emergency funds
No one can predict what will happen in the future. But plans for emergency funds will save you on a rainy day.
Your emergency funds must be excluded from your regular savings. However, you can use it to sort yourself out during hospital emergencies, natural disasters, and more.
● Check your Investing fees
Check the fees you're paying for your money, whether it's in a taxed broker account, a 401(k), or an IRA.
Check how much your mutual funds cost you in account fees, sales profits, and expenses. You could be paying a lot more than you need to for nothing at all.
You can't change how your investments do, but you can change how much they cost.
Clever Money Savings Hacks On Meals That Will Save You Hundreds of Dollars
1. Reduce Your Eat-Out Plans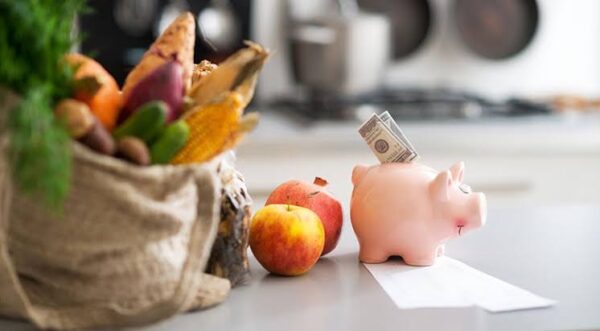 Most people prefer eating out to cooking food in their homes. But, unfortunately, you cannot compare the price you spend on a restaurant to the price used in cooking a particular dish.
If you prefer to eat out more often, you will continue to waste hundreds of dollars without making suitable plans for future savings. If you work in a distant place, you can eat out for lunch.
But apart from lunch, ensure that you eat more often at home. Create time to cook the food you will eat. If you can avoid eating outside, endeavor to do so. You can prepare your food at home and keep a particular portion for your lunchtime at work. You can also check out awesome apps with free food and take advantage of them.
2. Replace your Lawns with Fruits and Veggies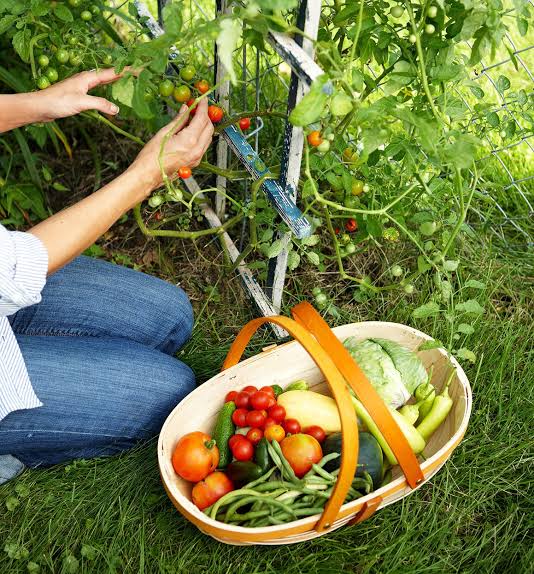 The increasing cost of food is enough to make you consider replacing your lawns with farms.
Instead of spending more money caring for the lawns, you save by growing food on them. You can set up a small nursery bed and watch it grow.
You can increase the value of your property by turning your lawn into a vegetable garden.
Growing your own fruits and vegetables can reduce your reliance on store-bought produce, and it is one of the ways to save you money on grocery bills over time. In addition, you have control over the quality and freshness of your food.
You will also live a healthier lifestyle and save on healthcare costs in the long run.
Traditional lawns require a lot of water to maintain, especially in dry climates. Replacing your lawn with a vegetable garden can reduce water usage and lower water bills.
3. Check Your Grocery List
You may never realize that you are spending more money than required trying to stick to your regular grocery lists.
If you focus more on savings, see how you can adjust your grocery lists to avoid creating extra expenses for yourself.
Going to the grocery store without a list can lead to impulse purchases that can quickly add up, and you won't stay focused and avoid buying items you don't need.
Additionally, you keep track of what you already have at home, so you don't end up buying duplicates saving money and reducing food waste.
Also, avoiding wandering aimlessly around the store will make you buy items you don't need. So instead, spend as less time at a store as possible to stay within your budget and save money over time.
4. Practice Intermittent Fasting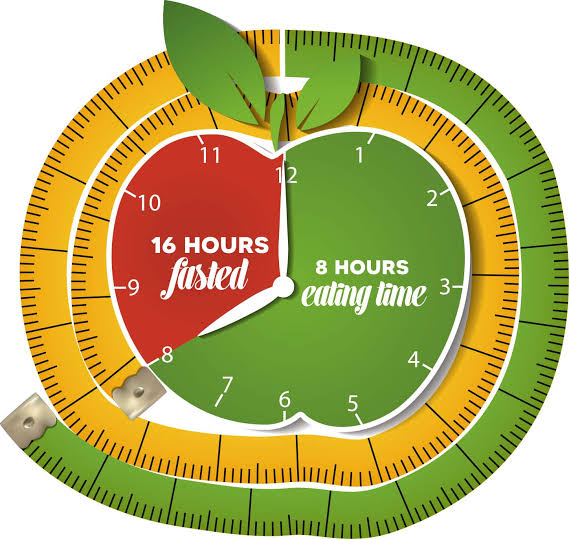 Intermittent fasting can enable you to live a healthy life as you save up some money. You can practice 16/8 intermittent fasting to achieve this milestone.
Practicing 16/8 intermittent fasting implies that you only 8 hours per day and fast for the remaining 16 hours. As a result, you also reduce your eating window and make you eat less.
You can focus on eating only foods that are healthy for you. Most healthy foods you eat during this period will enable you to save more money on nutrition in the future.
5. Create a Workable Meal Plan
Most people want to eat everything that comes their way. However, this is not a great way to save hundreds of dollars.
If you focus on saving more, you must analyze the foods you include in your meal plans.
You don't have to eat only expensive meals to eat healthily. For example, you can purchase many fruits and veggies at an affordable price and still eat healthily.
6. Exercise more and at home
By participating more actively in various exercises, you can live healthier lives and reduce your chances of visiting a doctor.
The question is always if a gym membership is worth it. You can equally save on gym membership fees if you exercise at home. You don't need a gym membership to exercise regularly.
You can take advantage of free or low-cost ways to exercise, such as walking, jogging, biking, or doing bodyweight exercises at home.
You can save significant money over time by avoiding expensive gym memberships or looking out for ways to get a cheap gym membership.
Walking or biking to work or for errands can save you money on gas and transportation costs.
Plus, regular physical activity can improve your mood and energy levels, which can help you be more productive at work.
7. Drink More Water and Use Less Plastic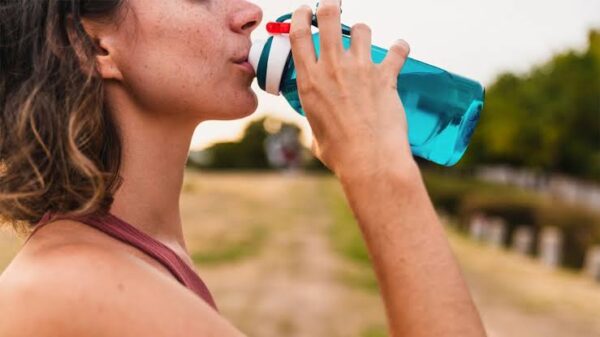 Another way to reduce the daily amount of food is by drinking enough water.
Health experts predict that drinking enough water will keep you hydrated and lower your chances of overeating.
Once you eat properly, you can avoid food waste and save extra money from it.
Plastic water bottles are bad for the world and your wallet. Bottled water costs about $2,000 more than tap water.
It also takes three times as much water to make a plastic bottle as is in it, and less than 30% of them are recovered every year.
If you carry a, you can save hundreds of dollars a year and help the earth at the same time.
8. Avoid smoking
If you are used to smoking, you can save up hundreds of dollars if you quit this habit. Aside from saving money, you will also live healthier without sticking to this habit.
How is Avoiding Smoking a Money Hack?
Smoking is a leading cause of preventable diseases such as lung cancer, heart disease, and respiratory illnesses.
By avoiding smoking, you can reduce your risk of these conditions, saving you money on healthcare costs.
Smoking can be expensive, with the average cost of a pack of cigarettes ranging from $5 to $15 or more, depending on where you live.
You can save money on this daily expense and may be able to qualify for lower insurance premiums.
Many life and health insurance providers will charge you higher premiums because of the risk of developing health problems.
What's more? Smoking can also lead to additional expenses, such as cleaning costs for smoke-damaged walls and clothing or higher costs for car rentals and hotel rooms due to smoking restrictions.
Start today to improve your productivity and save money by increasing your earning potential.
8. Make Coffee at Home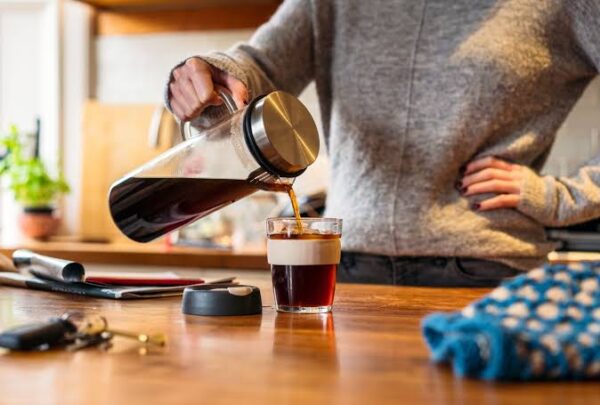 Many coffee shops are willing to sell you coffee for a specific price. However, you can save some money when you make coffee at home.
Buying coffee beans or grounds in bulk can save you money over time.
Look for sales or discounts on larger packages, and consider buying from local roasters or online retailers to get the best deals.
Instead of buying coffee on the go, bring your own coffee from home in a travel mug. This can save you money and reduce waste from disposable cups.
Fancy coffee drinks from cafes can be expensive, often costing $5 or more per drink. To save money, stick to simple drinks like black coffee or espresso.
Using a reusable coffee filter, such as a metal or cloth filter, can save you money on disposable paper filters over time.
● Make cooking an event
Do you enjoy going out with your pals but want to cut back? Then, cooking together could be one of the fantastic date night ideas to try with your partner.
Consider alternatives – how about a supper where you all hang out, make something together, and enjoy each other's company without the noise of a bar? Is it taco night? Dumplings? Anything festive will suffice.
● Visit the happy hour
If you must visit a pub, do it during happy hour. It'll most likely be between 3 and 7 p.m., and you'll receive a buck or two of beers, food, and possibly something else – simply check the bar's website and go when the discounts are flowing.
● Convert a pub visit into a house party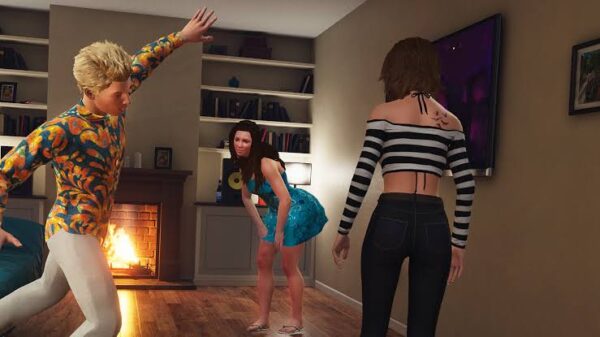 Instead of going to a bar and ordering drinks at $6 per (adjust to your local rate), why not throw a mini-party at someone's house or apartment? Then, you can grab a six-pack for $12, play some party games, and forgo one of the bar visits to save a lot of money.
● Skip the after-work beer
After a long day at work, it's tempting to ask a friend if they want to get a beer at happy hour. Instead, find another relaxing technique that does not include drinking, and your body will thank you.
● Consider a meal service
If grocery shopping isn't on your list of favorite things to do, you can use a meal service. These are businesses such as Blue Apron and Hello Fresh.
They mail you ingredients and recipes, and you prepare the meals.
Not as cheap as buying ingredients yourself, but there will be no waste, and the dishes are simple to prepare. It's also less expensive than eating out.
● Bring a reusable shopping bag
For starters, it is better for the environment. Second, it may be less expensive for you. Why spend a cent on a bag when many municipalities charge a nickel for each bag?
Some establishments will even offer you a nickel if you use a reusable bag – that sounds like a no-brainer!
● Consider using a meal delivery service
You can subscribe to a meal service delivery in which you are mailed a weekly meal plan, and the vendors are responsible for purchasing groceries, preparing them, and cooking the meals.
There are a lot of low-cost meal plan services near you to choose from.
● Bring your own afternoon snacks
If you work in an office and find yourself grabbing food from the vending machine, put a stop to it! You're paying too much for something you might easily bring from home and put beneath your desk. And a healthier alternative too.
You know what I mean – I'm not encouraging you to stop eating Cheetos; just be more careful about how you pay for them.
● Stock up on gift cards
You know where you like to dine, so stock up on gift cards to your favorite restaurants.
Then find the best places to sell the gift cards in cash or online near you. You can buy them on a secondary market like Raise or directly from retailers when they run holiday deals.
● Brown bag your lunch once a week
Quitting cold turkey will be difficult if you buy lunch every day. So change your schedule so you bring your lunch at least once a week.
When I worked in an office, I tried to carry my lunch Monday through Thursday and treat myself to a meal with friends on Friday.
It also allows you to spend more time at your desk, which might be beneficial in the long run.
Clever Money-Saving Hacks on HouseHold Consumption That Will Save You Hundreds of Dollars
1. Lower your Energy Consumption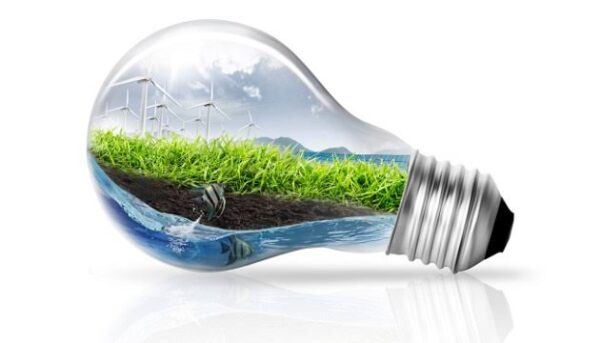 Energy bills have made people spend hundreds of dollars without considering saving. Lowering your energy consumption is a major way to save money during the winter.
However, you can save enough money to make creative decisions to lower your energy consumption.
Some strategies to deploy in lowering your energy consumption include maximizing solar energy, upgrading insulation, reducing thermostats to 20°C, and more.
2. Do a yearly Home Energy Audit From Your Utility
Many utility companies will provide you with a free home energy audit, pointing out areas where you may improve and providing you with items that will help with efficiency.
When it comes to appliances, choose dependability over pricing. It's quite simple to fall into the trap of looking for the cheapest appliances, but sometimes you want reliability over pricing.
This is especially true if you own your house and expect to live there for an extended time.
A home energy audit can assist you in identifying areas where your home is squandering energy and money. By identifying these inefficiencies,
you may take steps to correct them and lower your energy consumption, saving you money on your utility bills.
Additionally, you identify parts of your home that could benefit from energy-saving renovations, including insulation, weather stripping, and energy-efficient appliances.
Adopting these improvements may minimize energy use and save money on energy costs in the long run.
You decide on improvements based on their prospective energy savings and cost-effectiveness.
This can assist you in making informed decisions about where to invest your money to maximize energy savings and lower total energy expenditures.
Certain utility providers and government programs provide rebates or incentives for energy-efficient modifications.
You may be able to uncover chances to take advantage of these programs and save even more money on your upgrades by doing a home energy audit.
3. Use the Old-fashioned Clothesline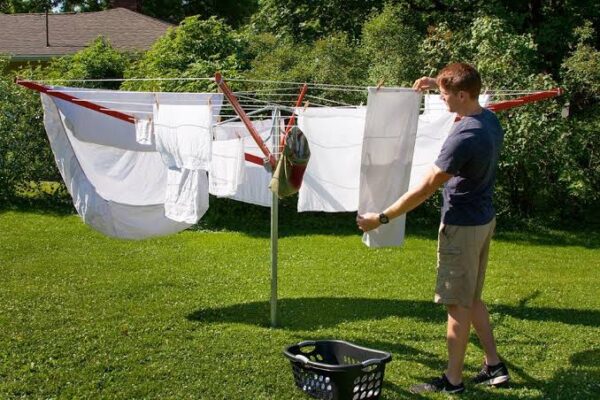 You can dry your garments the old-fashioned method instead of the current method.
As a result, you won't have to spend money on a new dryer. Instead, you must deploy the traditional way and save up to $10.
Keep in mind that most laundry services will charge you extra money based on how many garments you wash.
Using a clothesline to dry your clothes will make your garments last longer than you anticipated.
Also, wash your clothes in cold water. Detergents used to require hot water to perform properly.
As a result of regulations, and because hot water consumes 90% of the energy used by a washing machine, detergents operate just as well in cold water because they employ different soaps and surfactants. As a result, hot water is no longer required for most applications.
4. Clean Your Home Appliances Regularly
Clean out your refrigerator's coils because your refrigerator uses those coils to cool off the refrigerant, and filthy coils are less efficient. Dusting them off improves their performance and just takes a few minutes.
Locate and seal any drafts; you'd be shocked at how open your home is to the outside world. Plugging them is critical because no one wants to cool/heat the neighborhood!
Replace incandescent lights with CFLs or LEDs:
Although CFL and LED bulbs are more expensive, they last longer and cost less to operate. Therefore, LED bulbs are good for us, especially in difficult-to-reach areas, because they can endure many years before dying.
That means you won't have to climb a ladder every few months to replace a silly light bulb.
Examine the seals on your fridge and freezer doors: Cold air might escape if the seals on your refrigerator or freezer doors are worn or cracked, causing your equipment to work harder.
You can enhance the efficiency of your appliances and save money on your energy costs by inspecting and replacing faulty seals.
Clean your dryer's lint filter: A clogged lint filter can impair the efficiency of your dryer and increase your energy consumption.
You can make your dryer run more efficiently and save money on your energy costs by cleaning the lint filter regularly.
Inspect and clean the dishwasher spray arm and filter: A clogged spray arm or filter can limit your dishwasher's efficiency and make it work harder.
Examining and cleaning these parts can help your dishwasher function more efficiently and save money on energy costs.
Maintaining your household appliances on a regular basis is a clever money hack that will help them perform more efficiently and save you money on your energy costs over time.
5. Get a Programmable Thermostat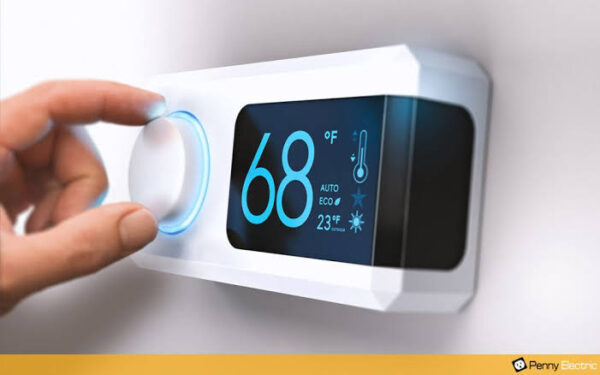 There's a prevalent myth that every degree you lower your thermostat in the winter saves you 3-5% on your energy cost.
I'm unsure whether that's true, but I know that turning it off when I'm not home will save you 100% on my bill!
Reduce the temperature on your thermostat but know that lowering the temperature in the winter (or raising it in the summer) means the system won't turn on as frequently.
HVAC systems are either on or off; there are no high or low settings. So when you modify the temperature, it just turns on less frequently, causing you to use it less.
We all need to heat and cool our houses, but it doesn't have to be so expensive.
Check the caulking around windows to ensure your home is effectively insulated against drafts.
If you live in an older house, you can add blow-in insulation to increase your resistance to energy loss. What it costs will be quickly repaid in savings.
6. Replace Your HVAC's Air Filter
To guarantee that you don't breathe in a lot of dust, your HVAC system forces air through an air filter.
Remember to replace these regularly because they will become clogged with dust, dirt, bugs, and other debris.
Changing them once a quarter is recommended, but if your air quality is good, you can get away with less frequently; just check the filter.
If you want to save hundreds of dollars, you must ensure your household items are in good condition. If they require maintenance, invest your time in providing that service.
You might hire someone to carry out your repair plans if you are not a professional. However, remember that the repair cost is more than the cost of obtaining a new one.
Ensure you always unplug unused electrical devices. This is known as phantom electricity load, which a device uses even when switched off.
Because we live in an "instant on" era, many of our devices are still turned on even when they appear to be turned off.
You can avoid this by plugging appliances into a power strip and turning it off instead of each individual item.
● Cut out Your Cable Ties
The number of people who have cable is growing quickly. If you make it a habit to cut wire ties, you can save hundreds of dollars monthly. Cable TV is not the only way to watch TV.
You can find streaming services online and get services that are similar to what you get with a cable contract.
● Install low-flow showerheads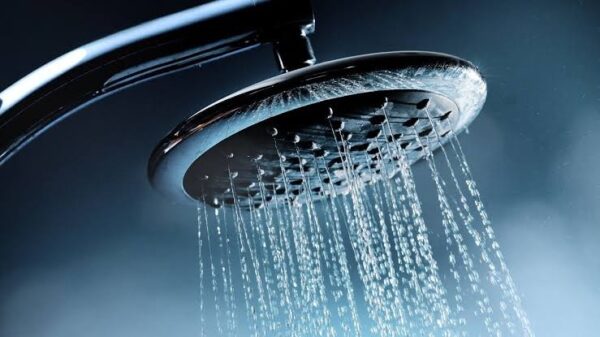 You should focus on reducing the amount of water you save by using low-flow showerheads in your homes and offices. If the water flow is reduced, you can save water costs and avoid water waste.
● Enroll your Children in Affordable Schools
Parents love to give their children the best education. However, you are not expected to do this at your own expense.
There are affordable schools out there that can give your child the best education at an affordable price. Ensure that you enroll them in schools within your budget.
● Make financial plans as a family
If you are married or live with your spouse, you should never make financial decisions without consulting your partner.
When you share your financial goals and ambition with your partner, you can always make profitable decisions to improve your savings.
● Save on your monthly payment phone bills
In most cases, phone bills can compete with their groceries bills and others. Focus on saving monthly phone bills by removing useless warranties, extra data plans, and more.
● Buy Hand-Me-Downs for Kids
Buying fairly used items will help you to save some cash and still provide your children with fun things. Your hand-me-down items for kids should include clothes, toys, footwear, old textbooks, and more.
You cannot compare the prices of hand-me-down products with the new ones. However, you will always enjoy a lot of discounts as you make the purchase.
● Rent your Spare room on Airbnb
Remember that you can earn extra money and save more if you have a spare room. In addition, you can rent it out to strangers and profit handsomely from this conduct.
Shop around for homeowner's/renter's insurance every three years or when your situation changes, just like you would for any other insurance.
Clever Money-Saving Hacks To Save You Hundreds of Dollars on Shopping
1. Differentiate Between Your Wants and Needs
If you must save more money, you should be able to separate your wants from your needs.
Your needs are essential goods and services that you cannot do without, such as eating, dressings, and more.
However, your wants are services you stay without, such as partying, traveling on vacations, and more. Therefore, separating your wants from your needs will give you a boost towards saving more money.
2. Track Your Expenses
Sometimes, you may never realize you are spending more money than expected.
However, if you develop the habit of tracking your expenses, you should see how your money leaves and the impact it creates.
There are a lot of reasons why you should track your expenses. And while at it, make sure to track every spending, even irrelevant or small. This will give you a more accurate picture of where your money is going.
Create categories for your expenses, such as food, housing, transportation, and entertainment. This will help you see which areas you spend the most on.
Consider using a budgeting app or spreadsheet to track your expenses. This can make it easier to categorize your expenses and see where your money is going.
Set your financial goals, such as saving for a down payment on a house or paying off credit card debt. This can help motivate you to track your expenses and stay on track with your spending.
Be honest with yourself about your spending habits and where you can cut back.
It can be tempting to justify unnecessary purchases, but being honest with yourself can help you stay on track with your financial goals.
3. Cut Your Luxury Purchases
Living a rich lifestyle is interesting and beautiful. But your bank will suffer from your lifestyle. You don't have to buy luxury items above your income. Inspect every product that makes it to your daily expenses.
If you notice you are spending extravagantly, reconsider adjusting your expenses and save more money.
Luxury purchases are typically more expensive than necessary, and cutting back on them can help you save money.
By avoiding these purchases, you can redirect that money toward other financial goals, such as paying off debt, building an emergency fund, or saving for retirement.
Luxury purchases are typically wanted, not needed. By cutting back on them, you can prioritize your needs over your wants and avoid going into debt and paying interest on those purchases.
Cutting back on luxury purchases can help you practice self-control and develop a more disciplined approach to your finances.
4. Check out Baby Sections for your Cosmetic Products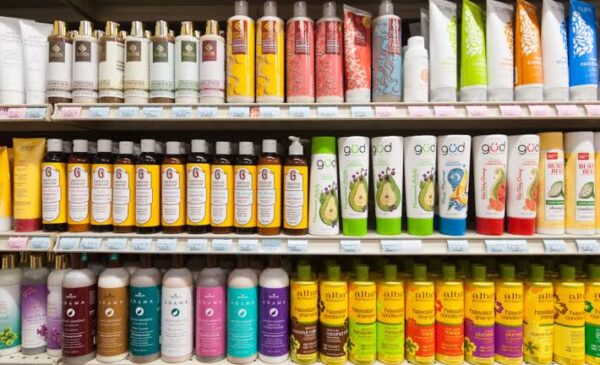 Most products you purchase at higher prices are also sampled in the baby section for an affordable price.
You can buy cosmetic products like sunscreen, cotton buds, and more in the baby section.
Baby sections can be a great place to find affordable and gentle cosmetic products, especially if you have sensitive skin
Baby cosmetic products are often less expensive than adult cosmetic products, so you can save money on your beauty routine by shopping in the baby section.
Many baby cosmetic products, such as baby oil and lotion, can be used for multiple purposes. For example, baby oil can be used as a makeup remover or to moisturize dry skin.
Once you find an item that matches your choice of purchase, go ahead and buy it. You can save a lot of money using this unique approach.
5. Try Going a Day Without Spending a Dime
You may think you cannot survive a day without spending money. However, you can make this a possibility.
Before you actualize this, you must provide the essential needs to ensure nothing motivates you to spend.
If you work remotely, you can easily accomplish a non-spending day. However, if you work on-site, you can try it out and see how to save more dollars with this tactic.
6. Reduce Online Shopping
Whenever you visit an online store, you may force yourself into buying products you don't need.
For example, you may search for a specific item, but you will buy other items in a similar category.
Since you can conveniently buy any product, you can easily more than your previous budget.
So as you shop online, endeavor to combine it with offline shopping to lower your regular expenses.
You can actually buy online and avoid sales tax. If a store has no nexus (physical location) in your state, they don't collect sales tax. Technically, you're supposed to pay "use tax" on your state tax return.
You can try one some mobile coupon apps to save money when shopping.
Also, check out Shopkick, a cash rebate app that provides you rebates on purchases.
Shopkick is a good online shopping app since you can link your grocery shop loyalty cards for faster verification, and they give you free money to get started. Try out Shopkick.
7. Buy in Bulk
When you purchase some household items in bulk, the seller may remove some discount from you. However, you'll need to compare prices to ensure that you're actually getting a good deal.
When an extra discount is eliminated from your regular expenses, you will stand the chance of saving more money than anticipated.
It is important to note that you should only buy non-perishables in quantity.
Buying in bulk makes sense in many circumstances.
Buying non-perishable items in bulk is important if you know you'll use them.
You're not saving money if you're buying in bulk because it's a good deal, but the items won't get used up before they expire.
If you use certain non-perishable items frequently, buying in bulk can be a great way to save money in the long run.
However, if you don't use the items often, they could expire before you
have a chance to use them, which would be a waste of money.
But I only advocate it for products you are absolutely certain about! that you will use or non-perishables such as toilet paper, paper towels, etc.
Buying perishable things in bulk can save you money if you use them, and they don't deteriorate!
8. Shop at Cheaper Stores
In the supermarket world, there are tiers. For example, everyone knows that Whole Foods (which isn't all that clever) is expensive because of its product selection.
Some of the cheaper shops to consider include:
Walmart: Walmart is known for its low prices on everything from groceries to household items to clothing.
Target: Target offers affordable prices on various products, including clothing, household items, and groceries.
Aldi: Aldi is a discount grocery store that offers low prices on a wide variety of food items.
Dollar Tree: Dollar Tree is a discount store where everything is priced at $1 or less.
TJ Maxx: TJ Maxx offers discounted prices on clothing, home goods, and accessories from a variety of brands.
Marshalls: Marshalls offers discounted prices on clothing, home goods, and accessories from a variety of brands.
Costco: Costco is a membership-based warehouse store that offers discounted prices on a wide variety of products, including groceries, household items, and electronics.
Sam's Club: Sam's Club is another membership-based warehouse store that offers discounted prices on a wide variety of products.
Five Below: Five Below is a discount store that offers products priced at $5 or less.
Locally, we have a Wegmans, Harris Teeter, and a few others below. Of course, Aldi's is a very popular low-cost grocer too.
The cheaper stores often have similar things, perhaps less selection, but why pay more when you don't have to?
● Buy Used Items When Possible
I love scouring sites and Charity shops like Craigslist for high-quality used products. People move, and a lot of times, they are looking to shed themselves off the material possessions they've accumulated.
That's when I can pick up something I need on the cheap. Craigslist, garage sales, and estate sales are great places to find high-quality stuff for low prices.
Most cheap clothes you see in the market are made affordable because they may not last long enough for you.
Hence, after completing a purchase, you will find yourself buying new cloth after some weeks. Therefore, buy only high-quality clothes to wear for long periods.
● Pay with Cash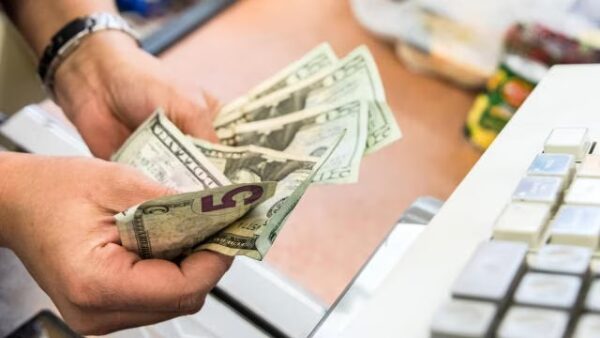 According to financial experts, a unique power is associated with paying in cash.
Firstly, you can ask the service provider for a specific discount. And you will have the ability to negotiate more with handy cash.
Going cash only is an excellent technique to conserve money because spending cash is considerably more difficult than charging it to credit.
There's something about handing away cash that stops your brain from spending. Try only using cash for a few days, and see how it affects your expenditures.
● Check the Last Minute Sales of Meat and Seafood
Sometimes the butcher puts out more packs than they need, and a few older ones are on their Sell By date.
The meat is still good for a few days, but the store can't sell them, so they mark them down for a quick sale – a few bucks off each pack.
You can save a TON by buying and cooking them tonight (or freezing them tonight).
● Always Check the Unit Price Before Purchase
In shopping across different outlets, the unit price is king. Many tags will have the unit price so you can quickly compare shops, never overpaying simply because no human being can divide a prize by 16 to get $/ounce.
Sometimes they will do something stupid like one price being in grams, one being in ounces – but this quick comparison usually works.
● Be a Coupon King or Queen
Before you buy anything from a vendor online, look for coupons or promotion codes. There are a lot of deals sites for bargaining coupons you should take advantage of.
If they're online, you know they will try to stay as competitive as possible with these deals.
Couponing can enable you to save more money in every possible way. You can save on household items such as toilet paper, soap, and more
● Visit affordable pharmacies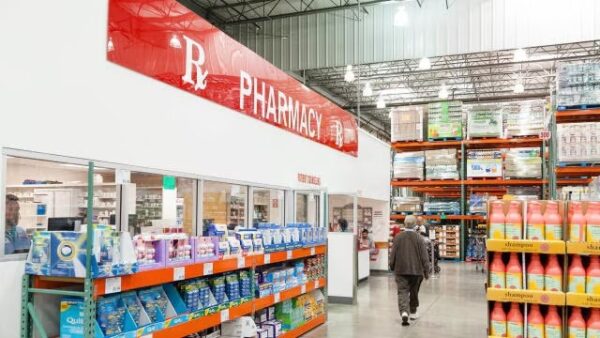 You may prefer to buy drugs from the closest pharmaceutical shop to your home. However, this may not be considered a clever way to save money.
Cross-check the prescription prices of pharmaceutical shops around your area to save some money.
You can also buy Prescription Drugs at Costco Without a Membership
Prescription medications are reasonably priced at membership warehouse stores such as Sam's Club and Costco.
Also, you don't have to be a member to buy them. So, instead of paying $60 or more a year to join the club, take advantage of Costco's inexpensive pricing on doctor-prescribed medications.
● Monitor Amazon for Price Drops
Place something you desire in your Amazon watchlist or cart and keep an eye on the pricing. It may likely fluctuate, and you'll be able to get it at a lower price.
Many websites and tools can help you monitor prices on Amazon and other online retailers.
Some of these tools include price tracking apps like CamelCamelCamel, Honey, and Keepa, which can help you track prices and get alerts when prices drop on items you're interested in purchasing.
You can also sign up for price alerts on Amazon or set up Google Alerts to notify you of price drops on specific products or categories.
Clever Money-Saving Hacks On Subscription Plans
1. Switch from Cable to a Cheaper alternative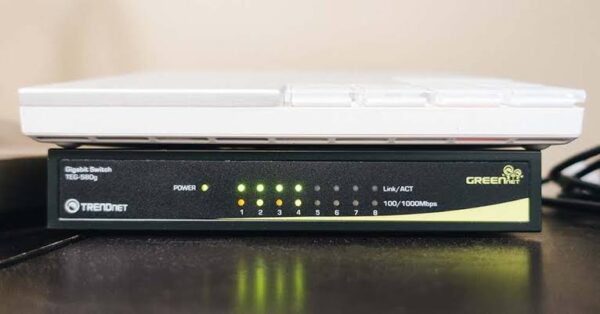 What is the cost of your cable subscription? How frequently do you watch it? Is the $80 or so you're paying worth it? If not, explore streaming choices as a wonderful alternative to cable.
Cable TV often requires you to sign a long-term contract, which can be limiting if you decide you want to cancel or change your service.
Alternative options may offer more flexibility, allowing you to switch services or cancel anytime.
More personalized options: Alternative options, such as streaming services, may offer more customized options for what you want to watch.
This allows you to select the specific shows and movies you're interested in rather than paying for a package of channels you don't watch.
SlingTV, which offers a variety of cables for a low monthly fee (and a 7-day trial to see whether it's for you), is one of our faves.
2. Unsubscribe from Unnecessary Emails
When you subscribe to a particular email, you will receive a daily marketing update that will tempt you to spend extra money.
If you unsubscribe from such emails, you will reduce your inspiration to spend more money.
Unsubscribing to unnecessary email newsletters and promotional offers can save you money in a few ways.
First, by reducing the number of marketing emails you receive, you may be less tempted to make impulse purchases or take advantage of limited-time offers you don't need.
Second, by decluttering your inbox, you can more easily spot important emails related to your finances or bills, which can help you avoid late fees or missed payments.
Finally, some email newsletters or promotional offers may actually encourage you to spend more money than you would have otherwise, so by unsubscribing from these, you may be able to stick to your budget more easily.
3. Consider a Pay-as-you-go or other Low-cost Cell Phone Plan
Republic Wireless is a popular choice for people who are always connected to the internet and would prefer to pay only $15 monthly for cell phone service.
Do you really require that $150/month plan? (Answer: most likely not!)
Pay-as-you-go plans usually don't require a long-term contract, meaning you can change your plan or switch providers without penalty.
Since pay-as-you-go plans don't require a long-term contract, they also don't usually require a credit check.
This can be helpful if you have poor credit or don't want to go through a credit check.
Pay-as-you-go plans can be much cheaper than traditional cell phone plans, especially if you don't use your cell phone very much.
3. Rent instead of Buying Video Games
Are you one of those people that "play a game through and then put it on the shelf forever"? If so, you can also rent video games.
It works well for games you play once and not so well for games you can play for hundreds of hours. The most popular video game rental business is GameFly.
4. Shop Around all Your Subscription Plans
When your contract is due for renewal, whether for your mobile phone, cable television, internet bundle, or something else, compare different services.
This guide to negotiating your cable bill applies to almost everything.
6. Cancel every Subscription you don't Use Frequently
You probably don't utilize some of your memberships as frequently as you used to, whether to the gym or cable television.
Don't be scared to cancel if that's the case. If you discover you miss it after a few months, sign up again.
First, make a list of all the subscriptions you currently have.
Determine which subscriptions to cancel. Take a look at your list and decide which subscriptions you no longer need or want.
Consider how often you use each service and whether it's worth the cost.
Check the cancellation policy. Before canceling a subscription, check the cancellation policy to see if there are any fees or penalties for canceling early.
Some services may require you to cancel several days before your billing cycle to avoid being charged for another month.
Once you've determined which subscriptions to cancel and checked the policy, it's time to cancel it.
This can usually be done online or by phone. Be sure to follow the instructions carefully to ensure that your subscription is canceled properly.
What subscriptions should you cancel to save money?
With the rise of streaming services, it's easy to accumulate multiple subscriptions for services like Netflix, Hulu, and Amazon Prime.
Meal kit delivery services and snack subscription boxes have become increasingly popular in recent years.
While magazine subscriptions can be a great way to stay informed and entertained, they can also add up quickly.
Beauty subscription boxes you're not using regularly or find not a good fit for you may be worth canceling your subscription.
● Get Affordable Entertainment Services
YouTube and Tiktok are great platforms to watch entertaining videos. So if you don't have enough money to stream online, you can entertain yourself on free online platforms.
● Quit Upgrading your Phone
Most people are used to upgrading their old phones to new ones with every new release.
Changing your device for a new one can never help you save enough money. But unfortunately, most smartphones you see in the market have similar features.
The newer version often has a small upgrade to motivate you to purchase it.
If you want to save money, consider using your particular phone for a longer time without changing it. Instead, update the operating system and continue using it.
On Clever Money-Hacks To Save You Hundreds of Dollars on Tax
● Go for a Free tax preparation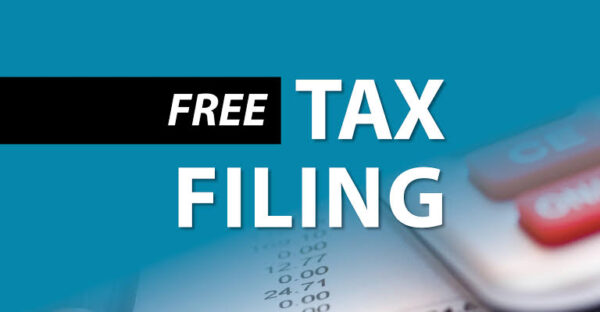 If your tax situation is basic, you can typically do it for free using one of the major providers (Credit Karma Tax, TurboTax, TaxAct), so don't pay a tax preparer hundreds of dollars to do it for you.
Check out our list of free or almost free tax preparation services.
● Accelerate your deductions
Any deduction claimed throughout the calendar year will be applied to the current tax year, whether taken on January 1st or December 31st. So if you can move it from the beginning of next year to the end of the current year, it's worth it.
● Adjust your withholding to avoid a large tax refund
A large tax refund is a large loan to the US government. The government essentially returns the money you overpaid in taxes during the year.
This means that throughout the year, you gave the government an interest-free loan, which they are now returning to you in the form of a tax refund.
By adjusting your withholding tax, you can ensure that you are not overpaying taxes during the year, which will result in a smaller tax refund or even owing taxes at the end of the year.
It means you are keeping more of your money throughout the year and not giving the government an interest-free loan.
It's good for me if you offer them a no-interest loan, but it isn't very good for you. So instead, adjust your withholding via your W-4 (ask HR for assistance if you need it) so that you don't have as much kept back.
● Delay Your Income
The same holds true for income. You pay for it immediately if you earn it on December 31st. You can wait a year if you earn it on January 1st.
Delaying your income can potentially help you save money by deferring taxes to a future year, which can lower your taxable income and reduce your tax liability.
By delaying income until the following year, you can lower your taxable income for the current year and potentially pay less in taxes.
However, this strategy depends on your specific financial situation and tax laws, so it's important to consult a financial advisor or tax professional before making any decisions.
Additionally, it's important to note that delaying income may not always be feasible, especially if you have bills or other expenses that require immediate payment.
Clever Money Hacks To Save You a Ton of Money On Travel
1. Join Car Rental Loyalty Programs.
Some provide tiny bonuses and enhancements to even the most basic of travelers. The bonuses include:
Discounts and free upgrades: Loyalty program members may receive discounted rental rates and free upgrades to larger or more luxurious vehicles.
Rewards points: Members can earn points for each rental, which can be redeemed for free rentals or other rewards.
Free rental days: Members can earn free rental days after a certain number of rentals or points are earned.
Waived fees: Loyalty program members may have certain fees, such as additional driver or underage driver fees, waived.
2. Use the bike
Suppose you live in an area where you can easily travel on a bicycle, grab one! Then, participate in a bike share program instead, which is both healthy and less expensive.
Many city dwellers I know don't even possess a car because it makes no sense.
3. Check with a Travel Agent
A travel agent may have access to better discounts on vacation packages that include hotel, airline, and possibly the attraction itself.
It's worthwhile to inquire because nothing will prevent you from booking directly. This works especially effectively internationally, where online possibilities are limited.
4. Try a Stay-cation
A stay-cation is when you vacation where you live, taking in the sights and activities you probably don't get to see frequently because you're too busy with life.
There are a couple of sites you can see right now that would be a lot of fun and not cost a fortune.
5. Opt for a Camping Trip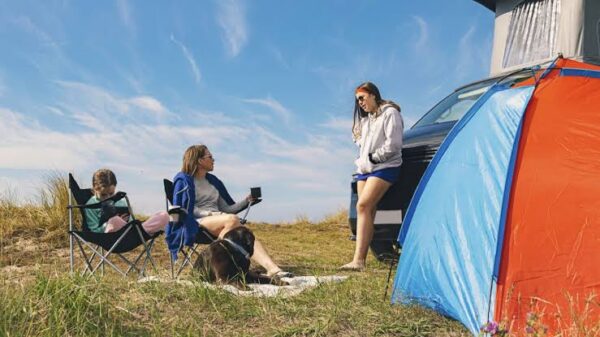 Camping can be enjoyable if you are not entirely opposed to sleeping in a tent in the woods. Of course, it's not for everyone, but sitting around a campfire at night with your family and friends is enjoyable.
6. Be Flexible With Your Travel Dates
Having to go on a fixed date is the worst situation to be in when buying a trip.
Being adaptable means, you can choose whatever day you leave, preferably mid-week, to maximize your savings. If all your days are the same, you can choose the cheapest.
● Try the Train and Bus as Alternatives
Check out the bus and train choices in your neighborhood. Because so many bus services are fighting for your business in the Northeast, they are sometimes the cheapest.
The train can also be useful, but it is rarely significantly less expensive than flying, but you skip the annoying security checks and waiting.
● Check Car Rental Companies for Discounts
Check whether your workplace offers a car rental discount; they most likely do. In addition, membership organizations such as Costco and AAA will provide discounts if they are unavailable.
Perhaps it's the holidays, and you're thinking about all the people you need to buy gifts for and wondering where you might save money.
Perhaps you want to vacation this summer and are looking for a few great places to go for less money so that you can travel sensibly.
Or maybe you just received your credit card bill and think it's a touch high.
Cutting back is a great way to give yourself an immediate boost for whatever reason.
Making more money is the best way to increase wealth, but it is rarely a quick process. You may save money today, but making money takes a little longer.
So, if you're looking for a quick reminder on places where you may save money right now, you've come to the right place.
Clever Money-Hacks to Help You Save Money on Your Car
1. Purchase a Gas Friendly Vehicle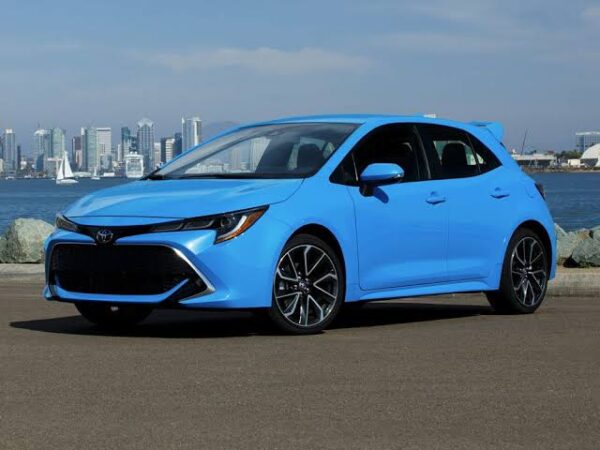 Almost everyone wants to drive a particular car of choice. However, when you are looking to save some money, you don't have to choose any car of choice. Instead, go for a gas-friendly vehicle.
To save money, focus on buying an electric vehicle, hybrid, or a smaller car. Gas-friendly vehicles will enable you to lower carbon pollution in the environment.
Ensure you buy the right gas at the right refilling centers.
If your vehicle requires regular, upgrading to premium will not "improve" it. If your car requires premium, do not use normal because it will begin to knock.
The octane rating refers to how much you can compress the gas before it bursts – obtain the proper one so your engine operates smoothly.
2. Trying Carpooling More Often
You can actually make money sharing your car. Carpooling is inconvenient, but it results in immediate savings. Carpool one day a week, and you'll save 20% on gas – it's simple math!
It may not exactly be 20% because you must pick up the other individual. However, coordinate more carpools, and your savings will skyrocket. You also help the earth and live here.
3 . Practice DIY Car Maintenance
There are some simple car maintenance services that you can execute at home without necessarily needing the services of car mechanics.
If you can render mechanical assistance to your car, go ahead. Car mechanics will likely charge you a certain amount for the service rendered.
There are some simple car maintenance services that you can execute at home without necessarily needing the services of car mechanics.
If you can render any mechanical assistance to your car, go ahead with it. Car mechanics will likely charge you a certain amount for the service rendered.
Also, maintain your scheduled maintenance. Regular oil changes are essential for sustaining efficiency and engine life.
Those 30,000 and 60,000 checks are significant because they allow you to repair parts that may break during operation.
The 30,000-mile service isn't as important as the 60,000-mile service, but both are necessary. Find a mechanic you can rely on.
4. Don't Exceed the Speed Limit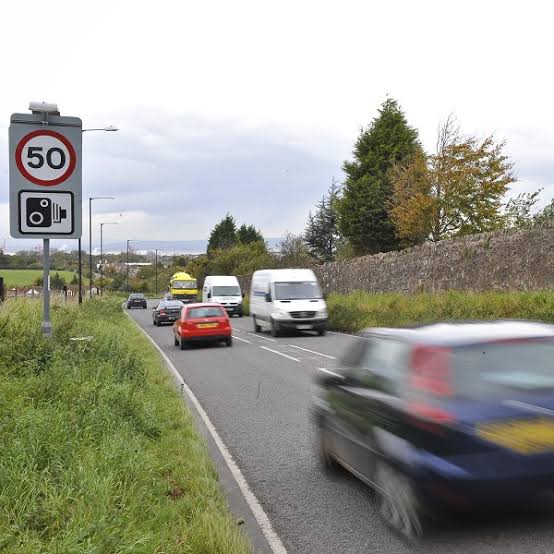 Following the speed limit is vital for three reasons. The most crucial is safety; the speed restriction is what the route was designed for.
Driving too fast causes air drag and reduces fuel efficiency. And you're not going to get somewhere any faster.
Reducing speed limits helps for better fuel efficiency. When you drive at higher speeds, your car uses more fuel.
According to the US Department of Energy, for each 5mph, you drive over 50 mph; it's like paying an additional $0.18 per gallon of gas.
Sticking to the speed limit can improve your fuel efficiency and save money on gas.
Also, speeding tickets can be expensive, and they can also result in higher car insurance premiums.
By driving within the speed limit, you can avoid getting a ticket and save money on fines and insurance costs.
Additionally, driving at high speeds can stress your car's engine, brakes, and other components, leading to more frequent repairs and maintenance.
You can reduce wear and tear on your car and save money on repairs and maintenance.
● Walk Instead of Taking the Bus
If you are going a short distance, you may consider walking instead of taking a bus or train. Saving some transportation costs will enable you to use the money on other expenses.
Aside from saving transportation costs, you also support the fight against climate change by walking around.
● Self-Insure your Car and Drop Collision and Comprehensive Coverage
Depending on your circumstances, it may make sense to self-insure your car by foregoing collision and comprehensive coverage.
Check to see how much money you can save, compare it to the worth of your automobile (especially if it's older), and make your own decision. You can look for the best car insurance agents to help you with this.
● Maintain Adequate Tire Inflation
If your tires are not inflated to the recommended PSI, they will wear out faster and require frequent replacement.
Your automobile will also be less fuel efficient, its handling will deteriorate, and everything will be more expensive.
● Every Three years, Shop Around for Auto Insurance
Insurance is one of those unavoidable evils we must pay for but hope we never have to use it. So compare prices at least every three years and sooner if your situation changes (married, moving, etc.).
Other Mini Money Hacks That Will Save You 100s of $$$
Learn about Financial Management
You may think that you are financially literate. However, when you notice that you are spending more than expected, you will need to learn about financial management.
When you fully understand financial management, you will see various ways to regulate your day-to-day expenses.
Get a Side Hustle
When you have a side hustle, you should be able to begin your journey toward actualizing financial freedom. There are many best side hustles to start with $100 that can make you thousands of dollars.
In addition, most side hustles can allow you to participate actively in your regular jobs.
The side hustle will serve as an additional source of income to enable you to meet your daily expenses.
Save With Money-Saving Apps
Innovation has made it possible for people to save with a robot app. Trim is one of the best money-saving apps that can help you save more money.
The app will guide you on how you are spending and how your money moves.
This app lets you know when to cut back and save for the future. Trim can also help negotiate services with your service providers urging them to lower your monthly bills.
Be Creative With Making Your Own Gifts
The need to award gifts to your loved ones will arise during a celebration moment. Instead of going to the market to purchase a fancy item, you can create unique gives and save money.
If you are great at making art, you can present your artwork to your loved ones as a unique award to them.
Spend Less than 30% of your Income on Housing
Almost everyone wants to live in a big home. If living in expensive homes is on your to-do list, consider finding an apartment for less than 30% of your monthly income. Expensive homes will make you spend more money.
Save Money Abroad by Using Foreign Currencies
If your currency is more effective in another location, you can save more money when you use it to buy products at affordable prices.
Hence if you have big plans to vacation, you may consider shopping locally with your foreign currency to save some cash.
Make Creative Plans to Pay off Debts
When you are indebted, you may never think of saving. However, saving every penny should be your next goal if you find creative ways of repaying your debts.
You can start with the best debt payoff apps. Another good way to clear all your debts is to get another income source. Then, you can increase your earnings and walk your way toward gaining financial freedom.
Try a New Money Challenge
You may have carefully planned your daily expenses to enable you to live the life you ever wanted.
However, if you dream of making enough savings at the end of each week or month, you must attempt a new money challenge.
Remove some expenses and see if you can survive with them. With this tactic, your money sense will surely improve.
Invest While Considering Risks
One of the best ways to boost your savings is via financial investments. However, most investments require time before you can begin to enjoy the profit.
So as you stand on your fit to invest, ensure that you consider the risk to avoid making any regret.
Talk to Financial Experts
You need to listen to the advice of a financial expert to understand how to walk your way toward gaining financial freedom. Most experts are experienced in the field. They will render advice that is realistic and applicable to your daily expenses.
Learn to Manage Your Resources
You will always remain broke and confused if you cannot manage your finances.
Learning how to manage will guide you on budgeting for irregular expenses or even escaping unnecessary expenses and walking your way toward financial success.
Partake in Local Investment Development Account Program
If you are a low-income earner, you may consider enrolling in the IDA program that matches your savings. You can save for your home and education using this creative approach.
Avoid Debt by All Means
If you are not indebted to anybody or any agency, you may consider avoiding debts at all costs. Debts can always limit you from reaching your financial goals.
Make Personal Saving a Priority
When you make saving your everyday priority, you can save more money and live your dream life.
What's more? Having personal savings can act as a buffer during unexpected events, such as job loss, medical expenses, car repairs, or home repairs.
This can help prevent you from going into debt or taking out loans to cover these expenses.
Saving for retirement is crucial, ensuring you have enough money to live on once you stop working.
By prioritizing personal savings, you can set aside money for retirement and ensure financial security in your golden years.
Also, having personal savings gives you the freedom to make choices about your life and career without being solely dependent on your paycheck.
It can help you make important life decisions, such as returning to school, starting a business, or taking a sabbatical.
Finally, knowing that you have money set aside can give you a sense of security and peace of mind. It can alleviate financial stress and allow you to focus on other aspects of your life, such as family, health, and personal growth.
Good Read: 19 Bad Spending Habits to Avoid if You Want to Build Wealth
Bottom Line
Maybe it's the holidays, and you're looking at all the people you need to buy gifts for and wondering where you might save money. Perhaps you want to vacation this summer and are looking for a few fantastic spots to spend less so you can travel wisely. Maybe you just got your credit card bill and believe it's a little high.
Cutting back is a terrific strategy to give yourself a quick increase for whatever reason. Generating more money is the best way to enhance your wealth, but it is rarely a rapid process. You may save money today, but generating money usually takes a little longer.
So, if you want a fast refresher on areas where you may save money right now, you've come to the correct place.
As you deploy these clever money hacks, ensure that you stick to a workable plan. Your motivation to become successful will help you save more money for the future.
Frequently Asked Questions
Q: What are some easy ways to save money at home?
There are many easy ways to save money at home, including:
Turn off lights and appliances when you're not using them
Use energy-efficient light bulbs
Lower your thermostat in the winter and raise it in the summer
Use a programmable thermostat
Fix leaky faucets and toilets
Take shorter showers to reduce water usage
Use reusable containers instead of disposable ones
Cook at home instead of eating out
Make coffee at home instead of buying it from a coffee shop
Consider buying used items instead of new ones
Reduce your use of disposable products, such as paper towels and plastic bags
Q: Can I save money by negotiating my bills?
Yes, negotiating your bills can be an effective way to save money. You can negotiate bills such as cable and internet, cell phone, and even medical bills. To negotiate your bills, you can start by researching what other providers offer similar services. Then, you can call your provider and ask if they can match or beat the price. Finally, you can consider switching to a different provider if they are unwilling to lower the price.
Q: Can I save money on groceries without sacrificing quality?
You can save money on groceries without sacrificing quality by checking weekly ads and clip coupons to save money on items you need and shopping at discount stores like Aldi and Lidl, as they often offer lower prices than traditional grocery stores. Also, you can buy in bulk to save money on items you use frequently, such as pasta, rice, and beans. Shopping for seasonal produce like Fruits and vegetables that are in season are often less expensive and taste better. Remember, always eat at home and use cashback and reward credit cards.
Q: How can I save money on utilities?
You can save money on utilities by reducing energy usage. For example, turn off lights and appliances when not in use, use energy-efficient light bulbs, and unplug electronics when not in use to reduce "phantom" energy usage. Also, Use a programmable thermostat. Set your thermostat to a lower temperature in winter and a higher temperature in summer when you're not home to save on heating and cooling costs.
Q: How Do I save hundreds of dollars on home improvement?
Some of the clever money hacks to save on home improvement is doing it yourself rather than hiring professionals. However, do your research, watch tutorials, and take safety precautions. Also, you can use recycled or salvaged materials at thrift stores, Habitat for Humanity ReStores, and salvage yards. Also, consider borrowing or renting tools from friends, family, or a tool rental store and going for painting cabinets, replacing hardware, or refinishing floors instead of a full renovation.
Q: How do I save money on travel expenses?
One way to save money on travel expenses is to book in advance after comparing different booking prices. You can also use travel rewards credit card that can help you earn points or miles that can be redeemed for travel expenses and only travel during off-peak time. Finally, check out budget airlines and hotels and pack your own food.
Q: What clever money hacks to have fun and still save money?
Yes, absolutely! There are plenty of ways to have fun without breaking the bank, like:
Look for free or low-cost events in your community, such as concerts, festivals, and outdoor movie screenings.
Have a picnic or BBQ in a park or backyard instead of going out to eat.
Take advantage of free days at museums and zoos.
Check out library books, audiobooks, and movies instead of buying them.
Try DIY projects, such as making home decor or crafting gifts.
Host a game night with friends instead of going out to bars or restaurants.
Explore nature by going on hikes or bike rides.
Try new recipes at home instead of going out to eat.
Take advantage of happy hours and specials at bars and restaurants.
Look for deals and discounts on activities and experiences, such as Groupon or LivingSocial.
Q: Does using coupons and discount codes really save money?
Yes, using coupons and discount codes can really save you money. It's a simple and effective way to get discounts on products and services you plan to buy. With the rise of online shopping, more coupon and discount code options are available than ever before. Some popular sources of coupons and discount codes include websites, apps, email newsletters, and social media. Taking advantage of these offers will save you significant money on your purchases.