Last updated Apr. 18, 2023 by Jessica Green
A Truebill Detailed Review
Bills are Scary! But since part of being an adult means that you have to confront it daily, Truebill provides a way that automatically cuts it down.
But you can't stop asking if it's legit, and you want to know if it can really cut down the overwhelming figures you have as bills.
This article provides answers to all the questions you have about Truebill.
In this review, here are all the things that'll be covered:
What is Truebill
Can it really cut down my bills automatically
How does it work
Features and Services Provided by Truebill
Things to know about Truebill (Pros & Cons)
Truebill Pricing
Truebill FAQs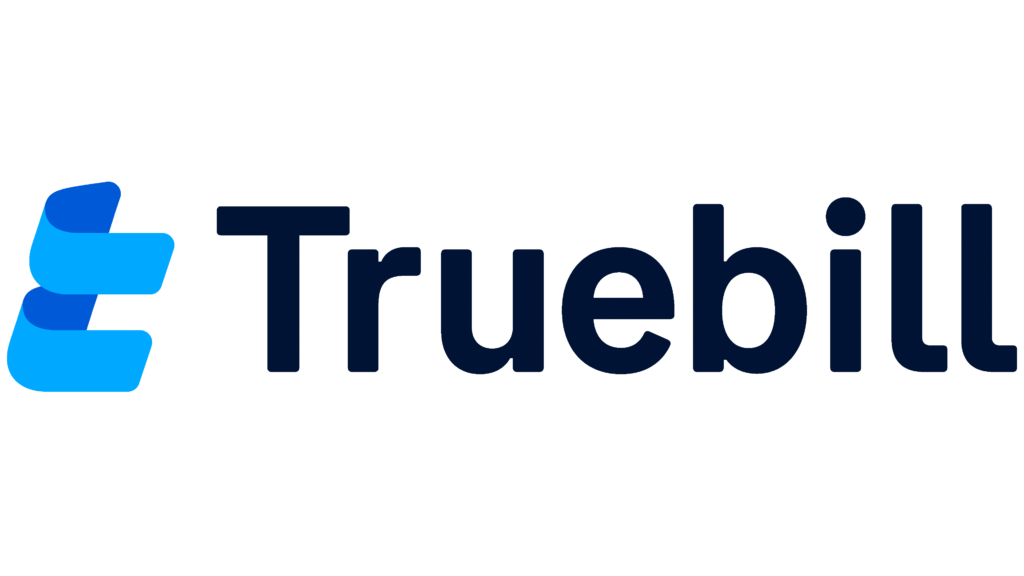 Truebill is an app that acts as your financial manager. It helps you to get your subscriptions under control, put your savings on autopilot, and be on top of your spending game.
With Truebill, you can understand and keep tabs on your credit score, create a working budget, grow your net worth, and get the best rates for all your bills.
Can Truebill Really Cut My Bills Automatically?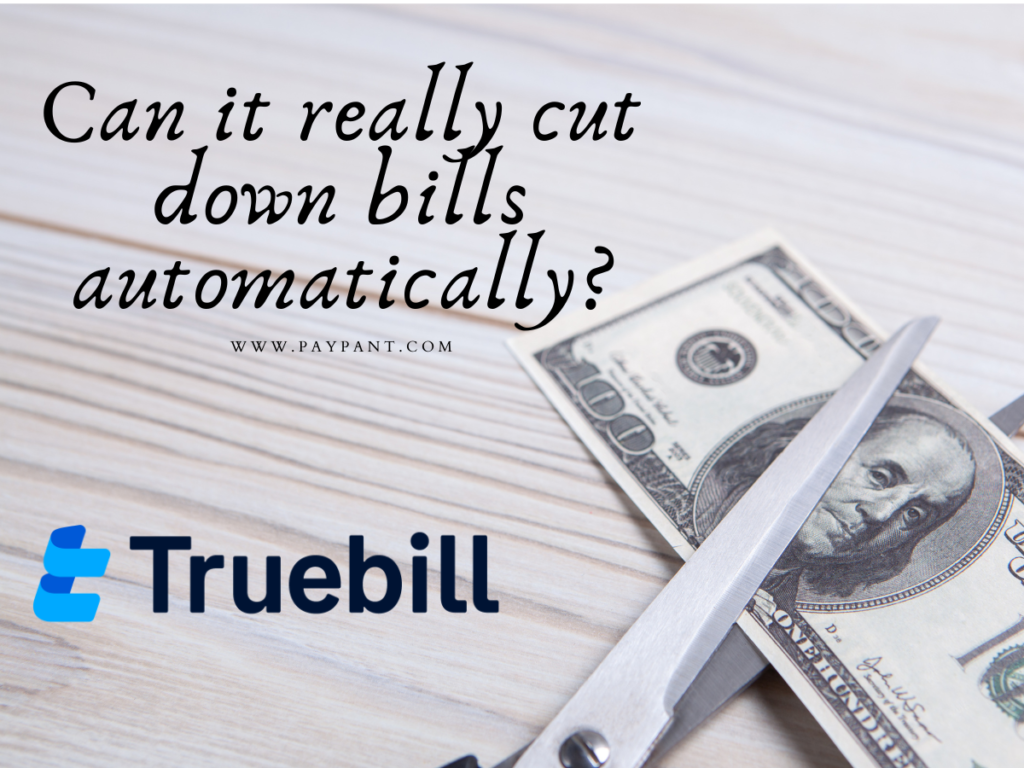 Yes! It can cut down your bills without putting you through the stress of knowing how overwhelming your bills can be. Sign up for Truebill here
If you are curious about how it does this, then read on!
Also Check Out: 10 Easy No-Spend Challenge Ideas to Save a Ton of Money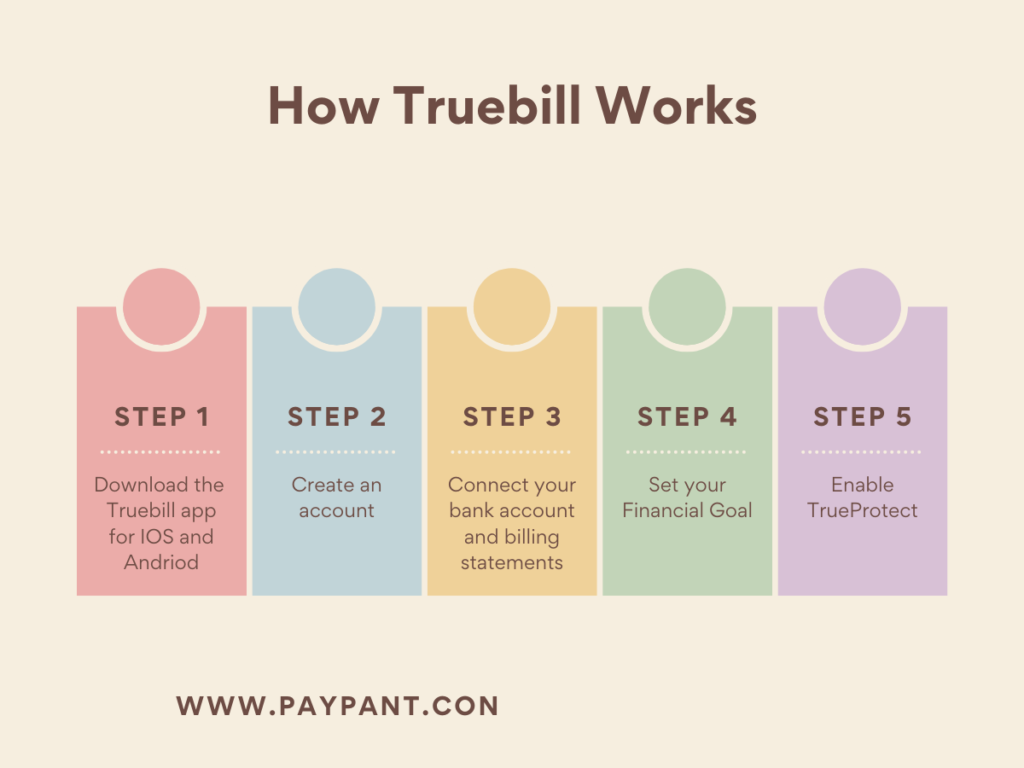 Step 1: Download the Truebill app for IOS and Android
Truebill is available for free downloads on Google Play Store and Apple play.
You can also download it on your Mac and Windows devices.
Step 2: Create an Account by Signing up
After downloading the Truebill app on your device, go ahead to sign up with your email address or Facebook account. You'll also have to provide a strong password when signing up.
Step 3: Connect Your Bank Account and Billing Statements
This step demands that you connect your bank account or credit cards to the true bills platform.
In addition, you will also have to connect your monthly bills to the Truebill app.
You can choose to upload an image of your bill to Truebill, or you can sign into your billing account through the Truebill app.
Also Check Out: 11 Great Ways to Save Money Without a Bank Account
Step 4: Set your Financial Goals
After setting up a complete account with Truebill, you'll have to tell Truebill about your financial goals.
This will enable Truebill to know what you want for your financial life.
Step 5: Enable TrueProtect
Once you have connected your monthly billing statements to the Truebill app, True bill will automatically find and show you all your subscriptions and recurring bills.
You can begin to cut down on your bills by enabling the "TrueProtect" feature.
This feature allows you to choose the bills you would want to lower. After doing this, Truebill will take up the job of lowering your bills and canceling unneeded subscriptions.
Note: After enabling the TrueProtect program, Truebill will sometimes change your cable subscription and cell phone plans for the sake of saving money.
Features and Services Provided by Truebill
Now that you know how the Truebill app works, you may be curious about how the service it offers can cut down your bills.
So here are some of the services and features provided by Truebill
#Manage your Subscriptions and Recurring bills
Keeping track of all your subscriptions and recurring bills is difficult. And you have to admit that you sometimes forget to cancel a subscription or lower a subscription price.
Truebill provides a dashboard that lists all your subscriptions and bills. This dashboard shows you at-a-glance where all your money goes monthly, thereby making it easy for you to discover your money-eating bills.
Its dashboard also provides you with a list of all your recurring bills. This is to enable you to know which bill is due in order to prevent late fees and overdrafts.
In addition, it also searches for all your unwanted bills and cancels them for you.
#Autopilot Savings
This smart saving feature of Truebill is great if you are not a good saver. It allows you to save money without having to worry if you have enough balance for other necessities in your life.
This is because Truebill analyzes your accounts and then determines the amount that would be great for savings. It also gives you the option of choosing a saving plan, frequency, and goal.
After that, it will automatically deduct money for savings. And just like a piggy box, Truebill saves your money until you cancel your saving plans with it.
Any money you save with Truebill is held in an FDIC-insured US bank-based account and so your savings with Truebill can only be withdrawn into your account.
Truebill also gives you full control over your savings. This means that you can decide to pause, withdraw, and end your smart savings account. Start your Autopilot savings with Truebill!
#Reports on Spending
It's so easy to lose track of what you're spending your money on, and it is very easy to spend money without knowing why you spent it.
Truebill keeps your head straight by showing you every detail of your expenses. It puts you on a realistic lane by showing you how you spend your money.
Since Truebill is connected to your bank account, it analyzes and discovers your top spending categories, and shows them to you.
It also shows you areas where you can adjust the expenses you make. This is to enable you to have more savings.
Truebill also sends you alerts and notifications when there is an upcoming charge or subscription renewal. Track your spendings with Truebill here.
#Understand your Credit Scores
With Truebill, you can know how qualified you stand to get a loan, and you can also know your chances of getting better interest rates.
Truebill also tutors you on the factors that enable a better credit score.
In addition, Truebill also provides you with real-time updates on issues that may impact your credit score, your credit reports, and history.
Truebill uses the VantageScore 3.0 and Experian Credit report method to measure your credit score. This is to enable you to know your true credit worthiness. Know your credit score with Truebill.
#Bill Negotiation to Enable Lower Prices
Truebill keeps tabs on all your outages and bills in order to negotiate when there is a possibility of bill reduction.
It scans all your cable and cell phone bills and then makes research on how to get the best rates on every one of those bills. After that, it will make the negotiations on your behalf.
Truebill also enables you to get refunds on the overdraft and late fees charged by your bank. It does this by showing you the step-by-step process of getting a refund.
If you are having problems finding the best rates for your car insurance, Truebill can be of help. All you have to do is connect your car insurance to Truebill, and it will present you with the best price rates.
Also Check Out: 21 Cheapest Ways to Live to Cut Your Living Expenses
#Efficient Budgeting
How many times have you created a spending budget that never worked? Let me guess, A Countless Times!
Truebill changes that narrative by enabling you to create a budget that works.
First, Truebill conducts research on your spending. It analyzes all your transactions in order to give you a real-time report on your spending habits.
This report will enable you to set a realistic budget.
After helping you to set up a budget, Truebill will keep sending you notification that lifts your spirit and keep you in the budget game.
#Truecard
The Truecard feature is a solution offered by Truebill that enables you to stay on top of your credit game.
It is a feature that's only available in Truebill Premium, and it does the following:
Lower Utilization: You can keep your credit utilization rates below 30%.
Maintain on-time Payment: This feature of Truebill notifies you ahead of time in order to avoid overdue payments. It also automatically pays off debts when the time is due.
Control Charges: Truebill monitors all the subscriptions that charge you, and it also prevents any additional charges from occurring.
Things to know about Truebill (Pros & Cons)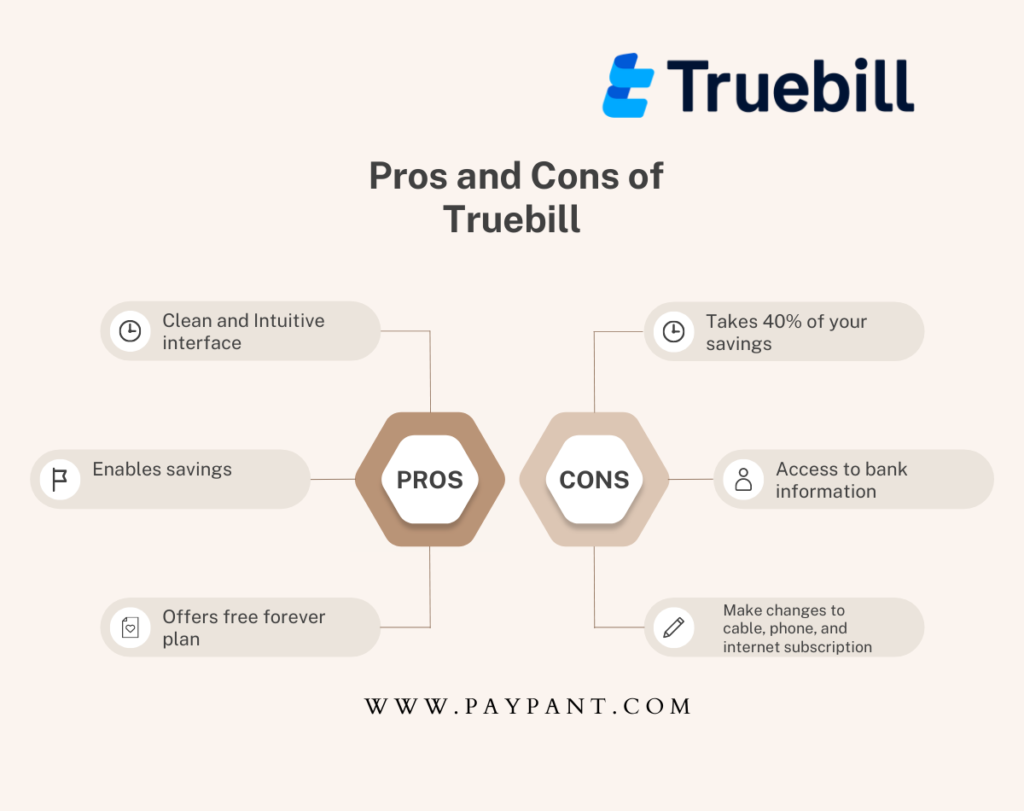 The services offered by Truebill are great no doubt! But don't get too giddy yet.
Here are some things to know about Truebill before you sign up for their services.
Pros of Using Truebill
Clean and Intuitive interface
Offers free forever version
Monitors all your subscriptions
Enables savings
Cons of Using Truebill
Takes 40% of your savings: Truebill will charge you 40% of any money it helps you to save. So if Truebill lowers your bill and help you save $900, it will take $360.
Access to your bank and personal information
Truebill may change your cable, phone, and internet bundle without your knowledge in a bid to lower your expenses.
Truebill Pricing
Yes! Truebill offers a free forever plan, but it also comes with a Premium plan for those who want an upgraded and advanced feature.
The paid plan allows you to choose your own price, but you have to choose from the price range of $3 to $12/month.
If you choose between $3 to $4/month, then billing will have to occur annually. But if you choose to pay between $5 to $12/month, then you will be billed on a monthly basis.
The features offered in the premium plan include:
1. Premium chat: This feature gives you access to support from the Truebill team. You can receive answers to all your inquiries through live chat.
2. Custom categories: This feature enables you to add, edit, delete, and customize your budgets and budgeting categories.
3. Smart savings: The smart saving is a feature offered in Truebill's paid plans, and it enables you to save money in an FDIC-insured bank account.
This feature also enables you to withdraw anytime, determine the amount to be saved, and arrange for automatic transfer of savings to the FDIC account.
4. Unlimited budgets: This Truebill feature allows you to set up an unlimited number of budgets for different things.
5. Cancellations Concierge: Since Truebill can scan and identify all your subscriptions and bills, it offers a feature that automatically cancels unwanted subscriptions.
You don't have to manually cancel the subscriptions yourself.
6. Syncing of balance: This feature allows you to see your account balance in real-time.
7. Credit Report: With this feature, you can know your eligibility for a loan, your credit score, and the factors that determine your credit score.
8. Bill Negotiation
Truebill FAQs
Is Truebill safe to use?
Yes, it is. Although it has access to your bank and personal details, it doesn't infringe on your privacy. It uses your bank information to gain insight into your spending habits and financial goals.
Is Truebill FDIC insured?
Yes, Truebill is FDIC insured. If you save money with Truebill, your money is protected and safe. This is because your savings with Truebill are deposited into your own account at Truebill's FDIC-insured partners.
How much does Truebill cost?
Truebill is a free-to-use app. But if you want access to advanced featured, the Truebill gives you control over the amount to pay.
You get to decide to pay between the price range of $3 to $12/month.
Benefits of Truebill
Truebill helps you to manage your subscriptions, cancel renewals, negotiate your bills, understand your credit scores, save money, and more.
Are there Other Apps like Truebill
Truebill alternatives include Trim, BillShark, Prisim, YNAB, Mint, Emma, and more.