Last updated Aug. 8, 2023 by Jessica Green
You may struggle to build up your savings account with daily expenses, bills, and subscriptions. Well, you're not alone. When it comes to saving money, there are many strategies and financial decisions to make. These are necessary for you to succeed.
If you're looking to fulfill a savings goal before the end of a season or period, here are a few methods or ways to help achieve your goals.
Why You Should Save Money
Rather than save money, most people prefer to invest in them. And though they both benefit your financial life, having money set aside is important for various reasons.
Here's why you should save:
For emergency purpose
Greater Financial Security
It enables you to achieve short-term goals
18 Ways To Build Up Your Savings Account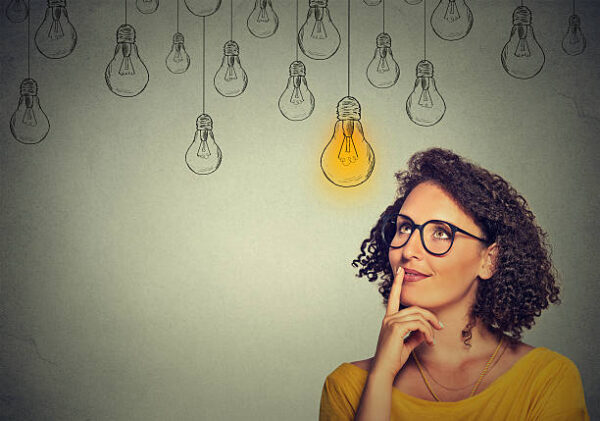 Keep Your Savings In A High-Yield Savings Account
Putting your money in a high-yield savings account is one of the best ways to save and increase your money. High-yield savings accounts are well-known for having a higher interest rate than traditional ones.
When you deposit money in a high-yield savings account, the money accumulates daily compound interest. In other words, you'll earn interest each day your money sits in the account.
A high-yield savings account comes with no risks, and your savings can be accessed anytime. In addition, you can easily transfer a high-yield savings account to any other account.
Most high-yield savings accounts have no minimum deposits, monthly fees, and balance requirements. Hence, they're easily accessible. Do your research, and decide which type of high-yield savings account to open.
Automate Your Saving Process
Automating your savings process is also an excellent way to build up your savings account. Since everything has been made easier with technology, you can set up applications that automatically direct money from your paycheck into your savings account daily, weekly, or monthly.
Using automation saves you time and enables consistency in saving. In addition, it prevents you from
There are numerous money management apps that enable you to automate your saving process. Some of them include:
Qapital
Once you download and install this application on your device, you'll be directed to set up a guilty pleasure rule. If your guilty pleasure is ordering pizzas or shopping online, this app will putput a portion of your money into savings each time you order or shop online.
2. Digit
Digit is one of the best automation apps for savings. Once installed, it monitors your spending behavior and determines the amount of money suitable for savings. With your permission, it directs money into your savings account at a stipulated date.
3. Acorns
Acorns is an investment app suitable for people aiming to build up their savings accounts. Once you connect your credit or debit card to this app, it will round up every transaction you make to the next dollar and invest the spare change on your behalf. Profits from this investment can be used to grow your savings account.
Another Interesting Article: How to Set Up Automatic Savings and Put Your Savings Money on Autopilot
Avoid Credit Purchases
Credit cards enable you to make purchases when you have no money. However, making use of it inevitably affects your saving process.
Avoid debts and credit card purchases if you aim to grow your savings. Although using credit cards enables you to access loans and build your credit score, it can become harmful once you fail to pay on the due date.
Credit card interest rates are scary. The inability to pay at the due date will put you in a never-ending debt spiral that prevents you from building your savings account.
If you aim to build your savings account, one rule of thumb is to avoid spending on things you have no money for.
Another Interesting Article: How to Cancel a Pending Transaction on a Credit Card
Get Rid Of Debts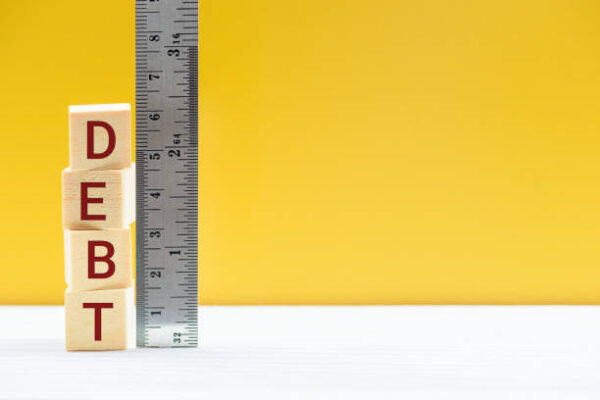 Before you entertain the idea of building your savings account, pay off all the debts you owe. Doing that gives you enough to put into your savings account.
Building a savings account while having piles of debts to pay off is a bad financial decision. It's a fruitless path leading you back to your problems. In other words, it doesn't matter how much you save up; your debts will always cause a deficit.
To avoid moving in circles, plan out strategies to eliminate your debts and build up your savings.
Tips on how to get rid of debts:
Consolidate Debts
Create a SnowBall
Avoid The Use Of Credits Cards
Reduce Your Interest Rates
Make It Harder To Spend
Keep Track of Your Expenses
Keeping track of all your expenses gives you a clear view of what you're spending on and the areas you're overspending on. With this information, you can make better financial decisions that help you build your savings account.
Additionally, keeping tabs on all your expenses enables you to discover your spending pattern,
There are different strategies to adopt to keep track of your expenses efficiently. Find out which works for you and stick to it.
Track As You Spend: This is one of the most popular ways to track expenses. Note every purchase or transaction in a notebook or a Google budgeting app like GoodBudget.
Track Weekly: In other to succeed with this method, you have to be able to remember every expense you make. Free online downloadable budget templates help you record your weekly expenses.
Automation: If you can't keep up with each expense you make, consider using automation – this strategy is reliable, efficient, and less bothersome. Apps like Mint, when linked to your financial accounts, will categorize your spending and present you with easy-to-understand data on all your expenses.
Another Interesting Article: 13 Reasons To Track Your Expenses And Control Your Spending
Cancel Automatic Subscriptions And Membership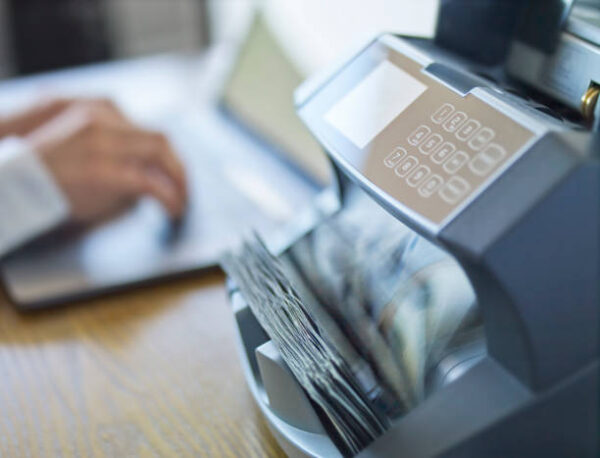 The subscriptions and memberships you join automatically deduct money from your account. And most times, it's done without your awareness – this is detrimental to your saving account goals.
Once you track your spending, you can easily spot unwanted subscriptions and memberships. Apps like Truebill and Trim identify recurring payments that leave your account and help you cancel unused/unwanted subscriptions. In addition, they negotiate better deals for subscriptions you don't want to lose.
Once you identify and cancel automatic subscriptions, you could save hundreds of dollars monthly that can be channeled into a savings account.
Set Savings Goals
To build up your savings account, set a savings goal. It gives you a sense of direction and purpose.
Building a savings account without a laid-out plan and goals isn't advisable. Without something to motivate you, there's a high chance you'll lose focus, spend more, and assign less amounts to savings. But with a saving goal, you'll tend to stay on track.
The first step to creating a savings goal is to understand what you're savings for – this serves as motivation. Next, decide how much to save each day, week, or month. Afterward, set a deadline for your goal and track your progress over time.
Save Your Windfall And Tax Refund
A financial windfall is an unexpected amount of money you receive outside your regular income. Since this sort of money is large and unexpected, most people tend to spend it on gifts for relatives, car repairs, home renovations, and more.
If you're trying to build up your savings account, it's advisable to invest your windfalls or deposit them in a savings account – either of these is beneficial for the future.
Saving your tax refunds also helps to build your savings account.
Setting A Limit On Your Card
Setting a limit on your credit card for each month helps you achieve whatever budgeting goals you have for the month. You'll tend to engage in reckless spending when using a credit card. But placing a limit on the card reduces your expenses, incorporates discipline in you, and can help boost your saving spirit.
Before setting a limit on your credit card, track your expenses, understand what triggers you to spend, and create a realistic budget.
The process of setting a limit on your card is easy. Simply visit your bank, and request for them to lower the spending limits on your credit card. You can decide to make it a permanent or temporary change.
Don't Spend Money On Unnecessary Things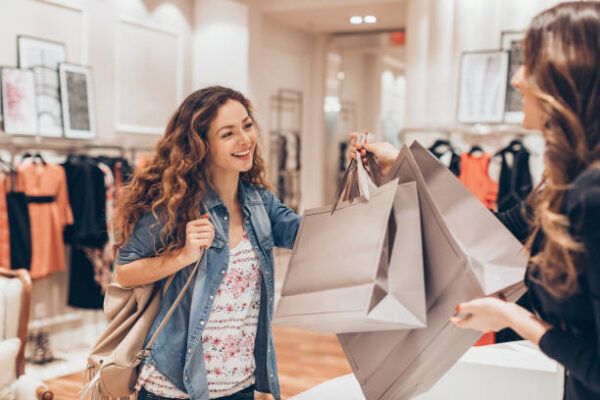 If you want to build your savings account, don't spend money on unnecessary or frivolous items. Before making a purchase or paying for a transaction, consider the importance of the item you wish to purchase.
Spending $3 daily on a cup of coffee may seem small, but it amounts to hundreds of dollars when summed up for a month. If you intend to build your savings account, cut down on some of your expenses and focus on things that matter.
If you use luxurious brands and items, settle for a cheaper brand. Rather than seek the services of a maintenance worker or a repair technician, you can watch DIY videos on YouTube and save money.
Automate Your Bills
Another way to build up your savings account is to automate your recurring bills.
The process of paying bills can be tiring and time-consuming – this encourages late payment for most people. And if a person does not pay a bill on time, they'll be subject to late payment fees. These additional fees harm your saving goals and can cause a deficit in your savings account.
Once you automate your bills, recurring bills will be paid the minute you receive a paycheck – this eliminates the risks of late fees and helps you build up your savings account.
Every aspect of your finances can be automated. You can automate contributions to your savings, retirement, investment, and emergency fund account, and you can also automate bill payments to your rent, insurance, credit card, and utilities.
Here's how to automate your finances:
Sign up for an automatic debit from your service provider
Permit your bank to issue out payment to your creditors and service providers at a stipulated date.
If you're an employee, set up direct deposit to your service provider with your employer.
Have A Budget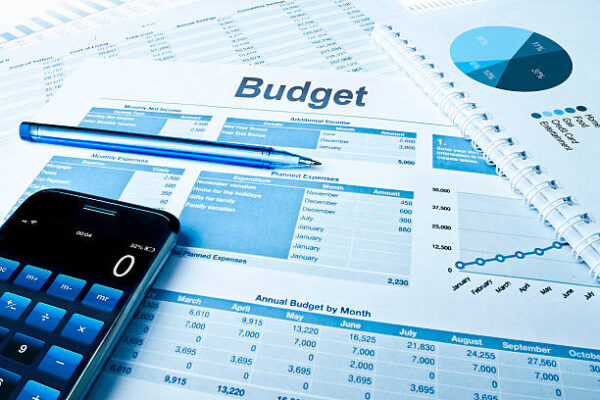 A budget keeps you on track with your spending and saving goals. Hence, creating one is important to build up your savings account.
Having a budget makes it easy to build your savings. However, most people find it difficult to stick to a budget. One reason for this is the unrealistic budget and expectations they set for themselves.
Here's a step-by-step guide on how to make a realistic budget that helps you achieve your goals:
Create a list of all your expenses for a month. It must include loan payments and recurring/ flexible expenses.
Track your expenses for the previous month, and understand your spending habits. This enables you to understand what works best for you.
Create the budget.
Set up strategies on how to stick to the budget. These strategies may include setting a limit on your credit card, getting a prepaid card, or leaving your bank card in the care of a trusted family member or friend.
Another Interesting Article: 18 Best Budgeting Methods That Actually Work
Cut Down Your Utility Bills
Electricity and gas bills can take up a significant portion of your income. To prevent this, simply cut down on your electricity and gas usage. Doing this enables you to pay less utility bills, thereby having more for savings.
Invest in efficient and sustainable devices like thermostats to cut down on electricity and gas usage. In addition, switch your bulbs to energy-efficient LED bulbs, turn off the lights when they're not in use, use solar panels, use dimmer switches, and reduce your use of water heaters.
If you can't figure out how to trim down your electricity bill in your home, consult a power management expert.
Another Interesting Article: 21 Cheapest Ways to Live to Cut Your Living Expenses
Get A Side Hustle
Getting a side job that earns you extra cash is another legit way to build up your savings account. If your main job is flexible, you can squeeze in time for an additional job.
With the focus on creating a digital world, there are tons of companies in need of remote workers. Find one that fits your requirements and send an application.
Freelance is becoming a popular side hustle for people with 9-to-5 jobs. You can find freelance gigs on platforms like Upwork and Fiverr if you're skilled in graphic designing, writing, or web development.
You can also start a blog, YouTube channel, or online store to increase your income and savings.
Sell Your Unused Items
Aside from being a great way to get rid of items, selling your old items or unused items enables you to raise money that can be channeled into investment or your savings account.
One of the easiest ways to sell unused items is by marketing them to your close friends. You can also open a garage store, post it on Facebook for your close mutuals to see, or sell it on eBay.
Create And Participate In Savings Challenge
If you find it difficult to stick to your budgeting and savings goals, you can create a fun challenge that motivates you to save. Approaching saving in a fun way will encourage you to save consistently, which builds your savings account.
Before starting a saving challenge:
Outline your goals.
Create a visual reminder of your progress during the challenge.
Find a reliable partner to join in the challenge.
Finding a saving partner motivates you and keeps you on track.
If you can't create a saving challenge for yourself, you can join any of the many challenges available on the internet. Some popular saving games include the penny savings challenge, the $5 savings challenge, the 13 months savings challenge, and more.
Educate Yourself On Personal Finance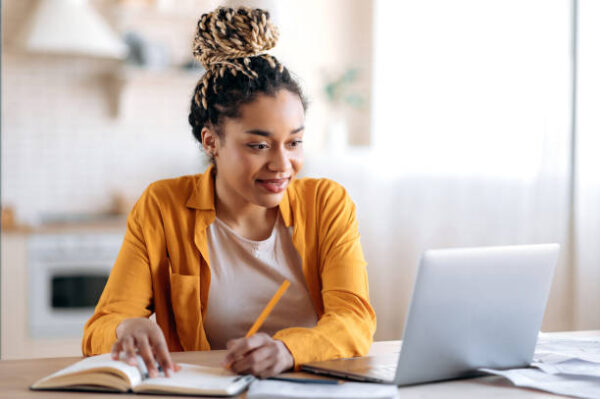 Financial education is important if you want to build up a savings account. Having the right skills, knowledge, and attitude towards money opens you to money-making opportunities that can boost your financial life. Being financially literate also helps you to make profitable decisions and encourages financially responsible behavior.
To improve your financial literacy, listen to financial podcasts, read personal finance books, talk to financial experts, or subscribe to financial newsletters and content. You can also register for financial courses.
Another Interesting Article: 20 Best Money Books For Kids To Learn Personal Finance
Don't Miss Out On Credit Card Rewards
Credit cards can be quite rewarding when used properly. There are tons of credit card reward programs that can help you build up your savings account. Some of these rewards include points, cashback, and miles.
To make the most out of your credit card, understand your spending habits and go for a card that offers rewards for the things you spend on. If you spend a significant portion of your income on groceries, opting for a credit card that rewards users with extra points or cashback for groceries expenses is better.
Similarly, you can select a credit card with better-earning potential if you travel often. Find out the benefits of your credit card and make the most of it.
How To Save On A Tight Budget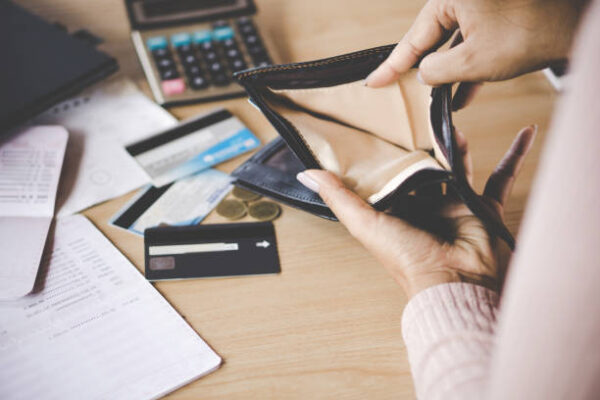 Making a tight budget often doesn't give you enough room for savings. When you encounter these sorts of situations, they're ways to go about it. Here's how to save even on a tight budget:
Use A Budgeting App
If you can't save even with a tight budget, there's a high chance that you're not using an effective budgeting plan. Hence, using a budgeting application may be the best solution.
Once installed and given permission, apps like Digit and Chime examine your account, track your spending, and decides on a budgeting plan that's perfect for you. Chime lets you save spare change on each transaction made with your account. These spare changes can be channeled into a savings account.
2. Make Your Meals
Restaurant meals and takeouts may seem cheap and easy, but they're not. If you want to save on a tight budget, buy food items in bulk, and prepare them yourselves. Most grocery items come with a lot of discounts and cashback.
Here are some tips on how to save money on meals:
Prepare a meal plan for each month
Shop alone with a list and cash- this prevents impulse buying
Buy generic products
Join the grocery store loyalty program to be eligible for rewards and discounts.
Shop on a full stomach
Compare prices across stores
Top 10 Brilliant Money-saving Tips
The top brilliant money-saving tips you can apply to save your money include
Plan out your meals and avoid wasting food
Create a realistic budget in order to spend less and save more
Avoid unnecessary expenses; these include subscriptions, memberships, cable bills, and more.
Keep your little changes and avoid services that require giving our tips.
Gift your family and loved ones thoughtful and DIY gifts instead of splurging on expensive items.
Wait 24 hours before making a big purchase – this time gives you enough time to think, preventing you from spending on unnecessary items.
Look at different stores before making in-store or online purchases to compare prices.
Pay off your debts on time to minimize the interest paid over time.
Automate your recurring bills payment to avoid late fee payments
Make cash payments in order to prevent reckless spending.
Conclusion
There's no doubt that building up a savings account is difficult. However, using the right strategy and tools can make it much easier and more fun. When growing your savings, don't stick to a strategy; adopt and combine various techniques to see what works for you.
This article provides eighteen ways to build your savings. Adopt several of them and watch your savings grow.
Frequently Asked Questions On Savings
What Is A Good Amount To Always Have In Savings?
According to financial experts, you should have about six months of your regular expenses in savings. With this, you can handle emergencies and unplanned expenses that may arise.
What 3 Things Should You Save For?
The three most important things you should save for retirement, emergency funds and debt repayment. Other important things to save up for include a house, education, car, and more.
How Much Is Too Much In Savings?
The amount of cash to have in savings differs for each individual. Understanding your needs and short-term goals can help you determine how much you need to save and the amount required for investment.