Last updated Sep. 25, 2022 by Jessica Green
Walmart is a well-known retail store that enables you to save money on groceries and household items due to its reduced pricing system.
But even with the cheap products it sells, most people find it difficult to buy what they want. Here are 9 ways to save money at Walmart.
Use the Walmart App
The Walmart app has tons of features that can help you save money.
The Walmart app is a great way to save money on groceries. You can create a shopping list, find store locations, and see the latest deals with the app. You can also use the app to scan barcodes and compare the prices of items.
The Walmart app is available for Android and iOS devices
The app features a scan-and-save function that allows you to get discounts on items by scanning the barcodes with your phone.
Use the Savings Catcher
The Savings Catcher compares prices at Walmart against prices at other stores. Saving money can be a daunting task, but it's straightforward with the Walmart Savings Catcher.
All you have to do is scan your receipt, and the Savings Catcher will compare the prices of the items you bought at Walmart to those of local competitors. If there are lower prices available, you'll get the difference back in a Walmart e-gift card.
You can use the e-gift card to buy anything at Walmart, including groceries, clothes, and home goods.
Use Coupons
Coupons can be found in the Sunday paper, online, and in the Walmart store. The average American family spends over $7,000 a year on groceries. You can cut your costs by using coupons.
Another way to save money is by taking advantage of the store's coupon policy. Walmart accepts manufacturer coupons and competitor coupons. You can also use Walmart's in-store savings app to get additional discounts on certain items.
Look for Clearance Items
Clearance items are often significantly discounted. They are items that have been damaged or are near the expiration date.
You can find clearance items in the clearance section of Walmart.
Take Advantage of Rebates
Rebates can be a great way to save money on groceries and other items. With rebates, you can get cash backs on items you've purchased.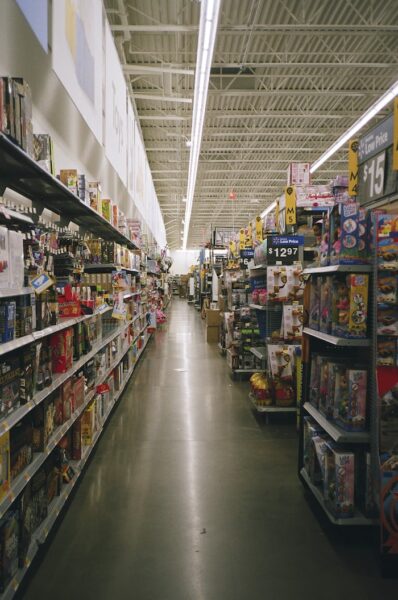 To take advantage of rebates, you have to buy products that come with rebate offers printed on its package. You can also look for products with rebate offers online.
When you scan the product with a rebates offer, the Walmart app will offer you e-Gift cards.
Order Ahead for Store Pickup
There are many ways to save money while shopping at Walmart. One of the easiest and most convenient ways to save is by ordering ahead for store pickup.
This service allows customers to order their groceries online and pick them up at the store without waiting in line. With this service, you can save time.
Take Advantage of Free shipping
One easy way to save is by taking advantage of Walmart's free shipping policy. If you order for products that are worth more than $50, shipping will be free for you.
Take advantage of the Price Match Policy
Walmart offers a price match policy that allows customers to get the best price on items. If you find an item advertised for less price at another store, Walmart will match the prices and will refund you the difference.
Be sure to compare prices between stores before making your purchase.
Use the Walmart Credit Card or Mastercard
The Walmart Credit Card or Walmart Mastercard offers rewards for purchases made at Walmart.