Last updated Feb. 27, 2023 by Chim Gracia
If you have ever fancied purchasing an iconic piece of art but are financially constrained, then this Masterworks review is for you. The platform is the first investment company that started the idea of art investment.
They do this by purchasing a potentially rewarding artwork and allowing its member to buy shares of the painting. Then, after a considerable period, the company sells it to the open market and shares the profits with investors.
However, the question at the back of some prospective investors is whether such an investment is worth it. Some are concerned if such investment is the right one for them. Others want to know how legit Masterworks is.
Reading this honest review of Masterworks will answer all your questions about the platform and alter.
About Masterworks
Masterworks is an art investment platform founded in 2017 by Scott Lynn, with a head office in New York City. The company provides opportunities for the general public to invest in shares of blue-chip paintings by famous artists like Banksy, Monet, and Picasso.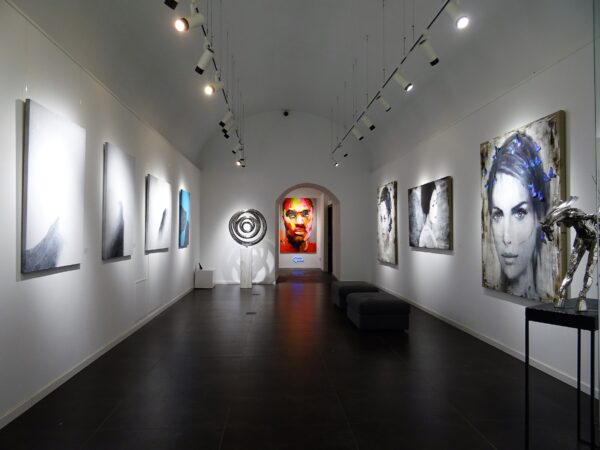 They realized the prospect that lies in art investment, so they created a platform to make it convenient for interested investors to get shares of famous paintings. As a result, Masterworks is the first company to offer investment products in the art market.
Since its launching, Masterworks has purchased and sold shares on over 100 paintings. They first purchased Andy Warhol's 1979 Colored Marilyn for $ 1.82 million. 
How Does Masterworks Work?
Masterworks is popularly known for its interest in the art investment business. They are the first company to offer a platform where the public can buy and sell shares of iconic artworks.
Their research team uses proprietary data to source any artwork in the market that is gaining momentum and has the potential to appreciate in due time. Next, they examine the appreciation of the artist's previous works to predict possible outcomes of their recent work.
Ideally, they target artists whose artwork has witnessed a 9% to 15% annual return. The company then purchases this promising artwork after carrying out proper research.
After purchasing the artwork, they register it with the Security Exchange Commission (SEC), so they can sell fractional shares in the painting. Doing this makes them qualified and eligible to accept investors on the artwork.
The company gives its members 90 days to invest in the artwork and allows them to invest not more than 10% on any artwork. Masterworks holds the artwork for about 3 to 10 years, pending when they can sell it to art collectors in the current market.
After they sell the painting, they distribute the proceeds to all investors depending on the number of shares they purchase. They also get their share from the profit.
Alternatively, investors can decide to buy and sell shares on the secondary market. This opportunity is only available to US citizens with a US bank account. However, we can't guarantee that the secondary market is reliable for monetizing your investment.
Who Should Invest In Masterworks?
Masterworks is an online investment platform that offers opportunities for members to invest in blue-chip paintings. It is a great investment opportunity for people who wants to add alternative investment to their portfolio but are scared of the risk and cost of buying contemporary artwork.
With Masterworks, they can own fractional shares of their desired art masterpiece at an affordable price. Although Masterworks is a legit alternative investment platform, it is not a good choice for everyone. It is a risky class investment and doesn't guarantee liquidity – even in the secondary market.
Moreover, Masterworks does not guarantee you will profit from your investment on their platform, even after waiting for them to sell it in the open market. Considering the number of years, it takes before you realize the proceeds of your investment, you shouldn't do it to have immediate gratification.
Even the opportunity to sell your fractional shares is only open to US citizens. Therefore, it is not an excellent option for investors who need fast liquidity. Potential investors should have the basic art industry knowledge to make well-informed investment decisions. 
Furthermore, investors should invest what they can afford to lose or risk. They should ensure they have met important financial goals like paying bills before taking such investments. They should see alternative investment as a long-term project and an opportunity to invest in iconic artwork.
How To Invest In Masterworks?
As an investor in Masterworks, you don't need to be an accredited investor before taking advantage of their alternative investment opportunities. A simple membership of the platform will grant you the opportunity to invest in their platform.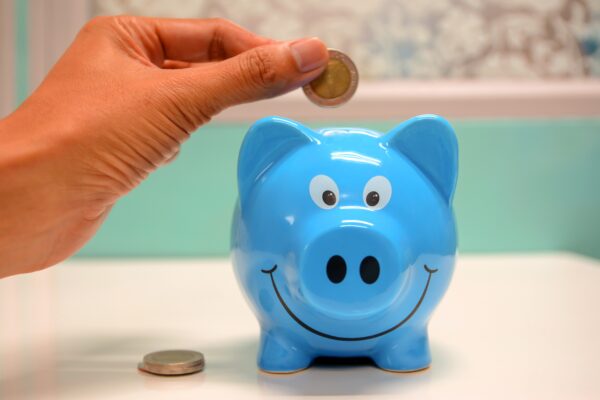 To kickstart your investment in Masterworks, you will need to request an invitation. You will drop your name, email, phone number, and password in the invitation.
Once they have received your request, they will schedule a telephone interview with you, where they will help you complete your membership application. During the interview, you will learn about the available asset class, the risk involved, and potential returns.
As a fintech company, one would have expected Masterworks to make the membership application a completely online process. But with this method, potential investors can ask the interviewer for clarifications directly.
Masterworks Minimum Investment
Masterworks does not have a particular minimum investment amount for most of its artworks. However, a fractional share for most paintings on Masterworks often starts at $20, and you are not allowed to own more than 10% shares of a particular artwork. For this reason, you can invest in this platform with little capital.
What Are Masterworks Fees?
As an investor on Masterworks, they will charge you two fees. First, they charge you a 1.5% annual management fee based on the value of your account. You will pay the annual management fee in the form of equity.
Masterworks use the fee to sort out professional storage, administrative costs, regulatory filings, and annual appraisals. 
Masterworks also takes 20% of the profits after selling the artwork in the current market. Aside from that, they don't charge for transactions you take on the platform. This means you won't pay any fee to sell or buy shares from another investor on the secondary market.
Risk To Consider
Investing in an artwork is a great way to diversify your portfolio, but you should also realize it has risks. The value of artwork itself is subjective and can be affected by something as superficial as the artist's behavior.
An in-depth understanding of the art industry will give you an advantage when making alternate investment decisions. Investment in artwork has low liquidity, and it's not a good option for those just kickstarting their investment career.
Instead, new investors should try other traditional investment options. If, after considering the risk involved with investing in artwork and you want to proceed, make sure it doesn't constitute a big part of your investment portfolio. 
Art investment platforms like Masterworks are pretty new. So, we can't categorically use the historical performance to measure the risk involved with investing there.
However, looking at past performances on the site, you will notice losses and profits. Even paintings from famous artists lose their value. We must consider this before investing in the platform.
Conclusion
Like other conventional investments, investing in blue-chip arts should be a personal choice and be done after considering all the opportunities and drawbacks. You shouldn't invest in the platform because of the bandwagon effect.
A proper understanding of Masterworks' investment will help you know if it is right for you now. If you are new to investment, you must get proper financial education before taking any decision.
Having a great experience in conventional investment is crucial before exploring alternative investments. The knowledge you will get from such experience will help you manage your risks and make better financial decisions. 
Frequently Asked Questions
How long have Masterworks been around?
Masterworks was founded in 2017 in New York City, USA.
Who owns Masterworks io?
Scott Lynn launched Masterworks as an art investment platform.
How do you qualify for Masterworks?
Before becoming an Investor on Masterworks, you must register first as a member. The registration process requires a scheduled telephone conversation with one of their staff.
The membership registration is open to the public, and you don't need to be an accredited investor before using their platform. As a member, you have the opportunity to buy fractional shares of artwork; however, only US residents can trade in the secondary market.