Last updated Feb. 27, 2023 by Chim Gracia
Alto IRA simplifies investment In a world where understanding investment and acquiring financial assets is a bit difficult. The company provides opportunities for people to invest in alternative assets and cryptocurrencies. This way, people know what they are investing in and do not need to get much technical expertise before making any investment.
However, you must be careful with these kinds of investments as they come with risks. They also have less liquidity and are very volatile. Therefore, you should only invest in such assets when you know you will not need your capital fund soon.
If you think investing in alternative assets like real estate, startups, farmlands, or cryptocurrencies is the best for you; then you should check out these honest reviews about Alto IRA. We will provide everything you need to know about the platform, including opening an account with Alto, its fees, pros, cons, and more.
What Are IRA Alternative Investments?
IRA alternative investment is simply investing your retirement savings in non-conventional assets. This is a way of making your retirement savings work for you rather than leaving them dormant in your account.
With this investment, you will not be investing in assets you do not understand, like stocks, bonds, or ETFs. Instead, the investment opportunities are broad, including real estate, cryptocurrency, farmlands, art and collectibles, private equity, startups, golds and precious stones, and more.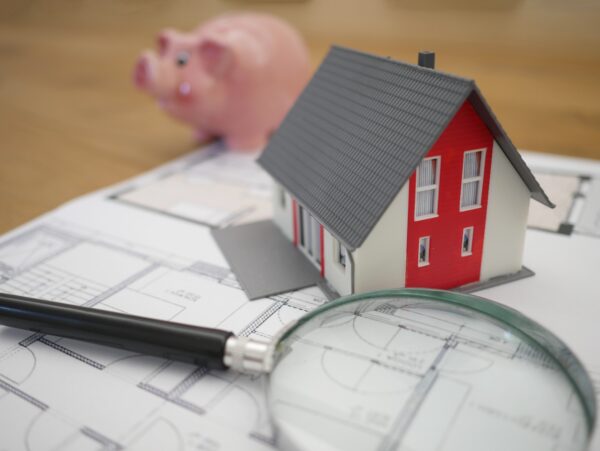 By investing your retirement savings in alternative assets, you will be in charge of your retirement savings while still getting tax advantages. In addition, you will be investing in real-world assets that you understand, unlike traditional investments such as stocks and bonds, which require technical knowledge.
Alto IRA Overview
Alto IRA is an investment platform that allows investors to hold alternative assets like crypto, precious stones, startups, real estate, and more within a self-directed IRA. The company was founded in 2018 by Eric Statz, with its head office in Nashville, TN, United States.
As a company, they are committed to making investments an alternative asset accessible with your retirement savings. We can group their investment opportunities into Alto IRA and CryptoIRA.
Their Alto IRA allows users to invest in several alternative assets, while the CryptoIRA gives them access to over 150 cryptocurrencies through their partnership with Coinbase. However, the investment available for each investor depends on whether you are an accredited investor and your investment threshold. 
How Does It Work?
Just as mentioned above, Alto offers two platforms for its investment products. As an investor, you can invest in cryptocurrencies through their CryptoIRA or purchase alternative investments through their self-directed IRA.
When you open an account with Alto, you will see an option to choose the IRA accounts you want to operate. You will then choose between a traditional, Roth, or SEP IRA account. Investors can also manage multiple IRA accounts on the platform but with different emails.
However, the company is considering the possibility of investors operating multiple IRA accounts with the same email. Alto IRA, through its partnership with about 75 companies, enables members to hold alternate assets in their portfolios.
They partner with popular alternative investment companies like Masterworks, AcreTrader, Republic, AngelList, EquityZen, and FarmTogether. These companies are known for offering investment in art, farmland, crowdfunding, music royalties, and more. 
If you invest in an alternative asset with Alto, you will choose between a Pro or starter account. However, using a Pro account allows you to create your deal and invite potential investors to invest their retirement savings. There are also price differences between both accounts.
With an Alto CryptoIRA account, you can invest in various coins and tokens to fund your retirement. They do this in partnership with Coinbase, and the crypto you purchase is stored in your Coinbase wallet.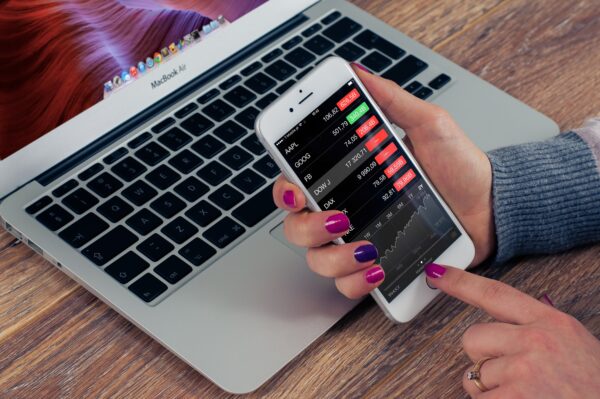 Opening an Alto IRA Account
The first step you will take to become an investor on Alto IRA is signing up on their website homepage. The signup button is on the top right corner of their homepage. After clicking the signup button, you will input your email address and create a password.
As soon as you do that, you will see an E-sign Consent link which you will click. Please review the information carefully, check the I Accept box and click on the open my account link. 
The company will send an account verification to your email almost immediately. Follow the instructions to verify your account to proceed with your account setup. After confirming your email, you will land on a Select An Account page, where you will choose the account you want to open.
If you are interested in investing in alternative assets like startups, real estate, farmland, etc., you choose the Alto IRA account. On the other hand, potential crypto investors will choose the CryptoIRA account.
After this, you will choose a traditional, Roth, or SEP IRA account from a drop-down menu. The company will then ask for your personal and contact information. Make sure you feel the correct information and complete the signup process. 
Alto's Know Your Customer / Anti-Money Laundering Process
After opening an account on Alto, the next step will be to get screened for the know your customer / anti-money laundering (KYC/AML) process. This way, the company will be sure they are not offering their platform to criminals for money laundering activities.
It will also help the company better understand their customer and identify the best investment deal for them. After completing this verification, you will have access to every investment opportunity on their platform. Otherwise, the company will restrict you from undertaking certain transactions.
Once you pass the KYC/AML verification, you can fund your account. However, the company will restrict you from performing any investment transaction for seven days.
Alto IRA Pros And Cons
PROS
A low minimum investment fee makes it an ideal option for everyone.
Varieties of alternative investment opportunities are available.
Affordable monthly flat fee.
Investors use a self-directed retirement account.
CONS
Restricted to only alternative investments: no stocks, bonds, or ETFs.
Most of their partners are new investment companies.
Alternative investments are risky and volatile.
Alto IRA Fees
Knowing every fee and pricing structure an investment company charges is crucial to avoid running at a loss on your investment. Unfortunately, due to their bogus hidden fees, some companies swallow up investors' return on investment.
Alto IRA alternative investments have different pricing structures for starter and pro accounts. However, both accounts charge $10/$50 partner investment fees, a $50 account closure fee, and a $25 outbound wire transfer fee. They don't charge custody fees for both accounts.
The company charges starter account holders a $10 monthly flat fee. On the other hand, they charge Pro account holders a $25 monthly flat fee and a $75 private investment fee.
For Alto CryptoIRA, you need to make a minimum $10 investment to trade on their platform. In addition, the company charges a 1% trade fee on each transaction. To close your Alto CryptoIRA account, you will also pay $50. For an outbound wire transfer, you will pay $25.
Is Alto IRA safe?
Investing in Alto IRA is pretty safe but has its own risk. So it is wise you consult your financial advisor before making any significant investment. Generally, FDIC insurance protects every cash you invest in Alto IRA up to $250,000. However, SIPC insurance does not cover them, making it a risky investment compared to investing in stocks and bonds.
Moreover, for alternative investments, you might not be able to make a profit from your shares as they are inaccessible for a particular period. Thus, they are only suitable for long time investment.
Investing in cryptocurrencies is risky, as they have less liquidity than stocks and bonds. In addition, they are very volatile, and the price can rise and fall dramatically. You must consider all these before investing in any such kind of asset.
Conclusion
Investing in your retirement saving is a great way to plan for your future. However, we should know that investment comes with many risks, and you can lose all your capital. Therefore, it will be best to understand your investment's nature before considering it.
You should also seek professional knowledge from financial experts before making an important decision.
Frequently Asked Questions
Is Alto IRA insured?
FDIC insurance protects every cash you deposit in Alto IRA up to $250,000.
What are the typical fees for Alto IRA?
Generally, Alto IRA charges $10 and $25 monthly fees for starter and pro account holders, respectively, in alternative investments. They also charge a 1% trade fee on every crypto transaction.
What is the safest IRA to have?
Generally, U.S Treasury offerings like bonds, bills, notes, and TIPS are some of the safest IRA investments you can make.
How do you use an alto IRA?
First, you must signup on the website, where you follow a process to create an account. You will then choose if you want to open a traditional, Roth, or SEP IRA account. After you open the account, you will then fund your account and wait for seven days before you start investing.
How many IRAs can you have?
There are no limits to the number of individual retirement accounts one can own.