Higher education is expensive, and with the cost of college ever increasing, individuals take the necessary action by taking out student loans.
Due to this, many students already have huge debts before graduating, and they start worrying about repayment by the time they graduate and join the workforce.
Student loan debts are no joke and are usually very difficult to repay because of their high-interest rate.
You may not need to worry about student loans if you've got a full-ride scholarship or your parents can afford to sponsor you through college. If you don't belong in any of these categories, you might want to take out student loans, but you might want to pause that and try to avoid it because it's not always the best option to fund your education.
So, why not read this article to discover more than 9 ways to avoid student loan debt?
What Is Debt?
Debt is a sum of money borrowed to serve a financial need one can't cater to outrightly. It is borrowed and has to be paid back but might become a complication, especially if you can't manage it.
Additionally, student loan debt is the money owed on a loan one borrowed to cater for educational expenses.
Student loan debt may be handy as it allows you to get a degree and start a good-paying career. But for many individuals, it turns out badly because they incur the debt at a young age when most don't even understand what they're getting into.
Also, some career choices aren't that financially rewarding to cater to debts.
Student Loan Forgiveness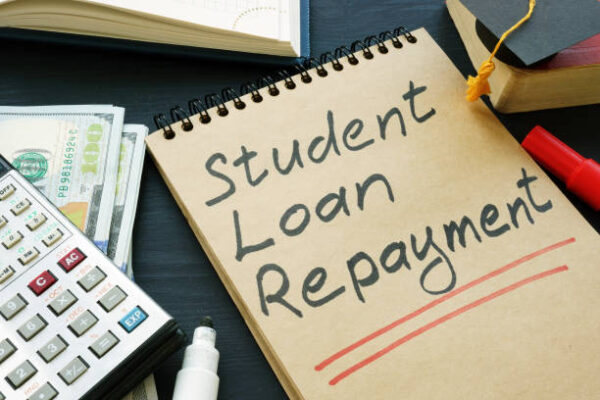 Student Loan forgiveness is usually considered when you don't need to repay your loan anymore. After that, some or all of the loan debt incurred may be forgiven. Student loan forgiveness is genuine, and there are ways to get it; so far, you qualify for it due to your circumstances and choice.
A loan might be forgiven because of your job, disability, or the closure of the institution you got the loans.
You can apply for student loan forgiveness by contacting your loan servicer or school. However, you should know that apart from the circumstances above, you're fully responsible for your loan repayment.
You can apply for many student loan forgiveness programs, including public service loans, closed school discharges, total and permanent disability discharges, and many others.
You will be eligible for either partial or complete loan forgiveness if your request is accepted.
For some types of discharge, you may get a refund for some or all payments you make on loan. As a result, any bad information related to the loan will be deleted from your credit report.
You should also know that private loans don't qualify for student loan forgiveness.
What Is The Average Student Loan Debt?
With the increasing cost of college tuition fees, student life after college is filled with loan repayment. The total student loan in the US is $1.75 trillion, and the average student loan debt is $28,950 per borrower.
New Hampshire has the greatest percent student loan debt in the US at around $39,928, and Utah has the least with about $18,344 per student borrower.
There are up to 45 million student loan borrowers, and approximately 92% of the total student loan debt is federal loans, with the rest in private student loans.
12 Ways To Avoid Student Loan Debt
You can adopt methods to avoid student loan debt and make your after-college financial life free of worries.
Some of these ways include:
1.Compare the Cost of Your Degree At Different Schools.
Colleges are pretty different in terms of their cost and quality. While you're hell-bent on going to the most prestigious college whose tuition fees you can't conveniently afford without a student loan, there are other schools where you obtain your college degree at a far lesser cost.
Don't just look at schools with reputation and location. Instead, conduct your research on schools and compare the cost and quality of education to pick the best one for your education and finances.
2. Start Saving For College Early
Another way to avoid student loans is by saving for college as soon as possible. College fund savings should start way before you reach college.
You can find part-time jobs or pick up a side hustle while in high school to earn and save for college. Not only will this help your college tuition, but it will also teach you how to manage and save money.
3. Apply For Scholarships and Grants
Especially if you are an A student, this may be one of the most effective strategies for avoiding the burden of student loan debt. Whether you apply for them through your school or a third-party service like Fastweb, there are plenty of opportunities to get financial aid.
Don't stop looking for financial aid opportunities once you've entered higher levels of study; scholarships are typically available to students at any point in their college careers.
Grants are another option. Grants are awarded not on merit like scholarships do but on financial need and Expected Family Contributions.
4. Apply And Submit a Free Application For Federal Student Aid (FAFSA) Very Early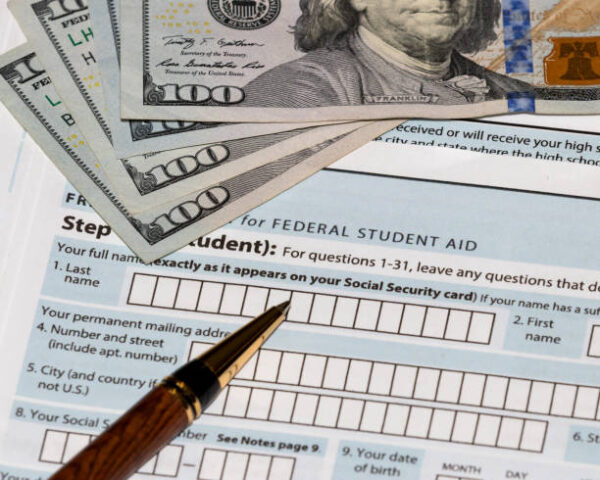 If you complete the FAFSA as soon as you can, it will assist you avoid having to take out a student loan later on.
The sooner you begin, the higher your chances are of being accepted for financial aid for college.
In addition, you also get to know whether or not you qualify for aid or grant on time with the advantage of discovering the type of financial aid you'll be getting on time.
By filing a FAFSA, you get grants and financial aid to fund your college education and graduate debt-free.
5. Join The Reserve Officers' Training Corps (ROTC)
Entering the Reserve Officers' Training Corps is an excellent option for college students who are interested in joining the military but want to put off accruing any debt by working part-time while in school.
The ROTC is a program where students agree to join the military in exchange for situation assistance. You will be required to serve in the military for about 3 to 4 years after graduation. The amount of money you get with this program will depend on certain factors, including your college.
6. Avoid Living On Campus
On-campus housing can be expensive, but one perk that comes with higher education is that you can live on your own and look out for cheaper accommodation options.
If your school is close to your home, it's pretty perfect as you don't need any accommodation (you can go to school from home).
But if you don't, you can rent cheap housing off campus near your school and even have roommates to cut costs. Do well to budget all your expenses so you can go to school loan-free.
7. Make Use of The Work Study Opportunity Or Start A Part-time Job
Federal work-study programs allow you to get ample experience in your field of choice and pay you to go to school. In addition, some campuses include a work-study program that will enable students to work on campus for reduced tuition fees.
You can use this option to avoid student loan debt by applying for any on-campus work, like becoming a Resident Advisor in your college dorm.
By doing this, you get discounts on accommodations and meals while in school and minimize your college expenses.
In addition, you can also apply for part-time jobs off campus. With this, you can earn money to utilize for your tuition costs. You will find a way to work around your schedule and manage your time well, not affecting your education.
8. Minimize Your Time And Cost In College
Minimizing your time in college will help you reduce the amount spent on tuition. First, however, you should consult your advisor to ensure you're taking the suitable classes to graduate on time to prevent wasting your time and money.
You can also take the CLEP test to test out some classes and get college credits for the courses without paying to learn them again.
Additionally, taking AP classes in high school helps as you can transfer your college credits if you pass your AP tests and won't need to pay for these classes later.
9. Consider State Schools And Community Colleges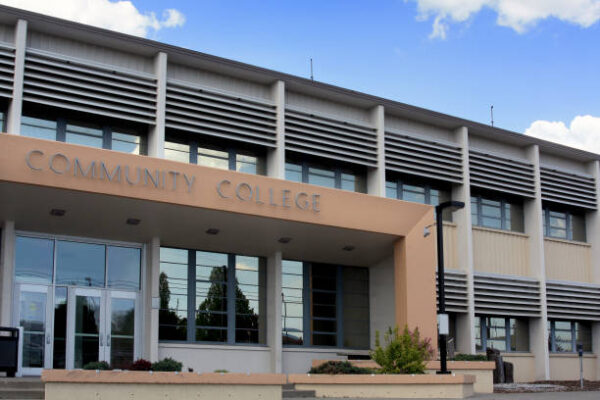 Attending an in-state school will also help you avoid student debt, as in-state schools are cheaper than out-of-state schools. You also get the chance to receive grants from the state if you go to an in-state school. So, it'll do you good to consider going to one if you want to minimize costs and avoid debt.
Community colleges offer an economical choice for people who want to continue higher education without accruing a lot of debt.
You must first finish the prerequisite coursework at a community college in your area that has an articulation agreement with the four-year university you want to attend. You can transfer your credits if you later decide to enroll in a new college without having to repeat or pay for any of the courses you already completed.
10. Pick up A Side Hustle
Part-time jobs might come with strict hours; this is why side hustles are great ways to earn money and avoid student loan debt because it's more flexible. Asides from managing social media account for small businesses, delivering food with Uber eats, designing logos for small businesses, and driving for Lyft, you can also go for other side hustles that align with your college career, skills, and interest. With this, you earn and save towards having a debt-free after-college life.
11. Get On A Tuition Payment Plan
You can also get on a tuition payment plan to graduate debt free from college. But, first, talk to your school about their payment options, so you know the available options.
Many institutions allow you to get on a payment plan that permits you to pay your tuition fee in installments over the semester instead of paying an upfront fee.
12. Consider Hybrid Learning
Hybrid Learning is affordable and a highly flexible method of learning. In this form of education, you can combine online classes with occasional on-campus courses without worrying about debt accumulation on student loans.
With hybrid learning, you don't have to worry about the on-campus educational expenses, and also, you'll be traveling less. You also learn at periods convenient for you and work to earn money.
In addition, you can get a college degree from a tuition-free online college to avoid student loan debt and, at the same time, attend reputable schools.
Why You Should Avoid Student Loan
Student loans are prevalent, and many people do not see why they shouldn't take them because they are almost readily available. However, it would help if you tried to avoid them in whatever way you can due to the following reasons:
Student loans have a high-interest rate, meaning you'll have to pay more than you borrow. The average interest of student loan loans is about 5.8%, although it usually varies with the kind of loan you take.
The debt grows every day until you finish paying it off, so this is more than enough reason to stay away from student loans.
Student debt doesn't go away.
You should know that student loan debt is different from every other debt; you're stuck with it, unlike the ease with which you can return a car if you can't afford its payment or return the house keys if you can continue with the mortgage payment.
But your student debt isn't going anywhere. Even court proceedings rarely discharge student loans in case of bankruptcy.
It affects your financial independence.
Large amounts of outstanding student loan debt can be financially destabilizing for borrowers for several reasons, including a decline in net worth and the ripple effect of paying back such a loan on other expenses.
You may be unable to afford essentials like food, housing, and recreation on that salary. Therefore, you should avoid taking on too much student loan debt to enjoy your post-university lives without financial stress.
Defaulting debt repayment can affect your credit score.
The credit bureaus treat student loans like every other loan, and if you don't make your loan repayment on time, it's going to affect your credit score negatively.
This will likely impact you if you want to buy a home or car because future lenders will place you in a higher-risk category. That's why it's better to avoid student loan debt in general.
Some Frequently Asked Questions On Student Loan Debts
Below are questions and answers related to student loan debt frequently asked by many individuals. You may continue reading if you want to learn more. Your question might even fall in any category.
How can I be debt-free after college?
Avoid working for free after college. Instead, it's better to take paid internships or entry-level jobs in your field to be debt free after college.
Also, you can get a job at a company to help you pay for college and look into student loan forgiveness plans to help you be debt free after college.
Is $80,000 in student loans a lot?
Yes, having $80,000 in student loans is a lot when you can find the means to earn your four-year degree for a way lesser cost.
Repaying a loan of this amount won't be easy, and you'll most likely have to cut off any unnecessary spending with this. But, still, it's not going to be very easy.
Is $100,000 in student loans a lot?
Having $100,000 in student loans is still a lot, as this puts you among the top student debtors. However, there are ways to avoid this loan or even minimize it because what it amasses to with its interest isn't something you'd want to deal with except if you're a doctor.
Why Is it hard to pay back student loans?
It's challenging to make student loans repayment majorly because of their high-interest rates. In addition, the debts increase daily and accumulate, making it hard to pay.
Also, student borrowers that pay consistently suffer from this because as they keep paying continuously, the interest rate makes their loan equal to the amount they originally owe or even higher in some cases.
Can I use 401K to pay off student loans?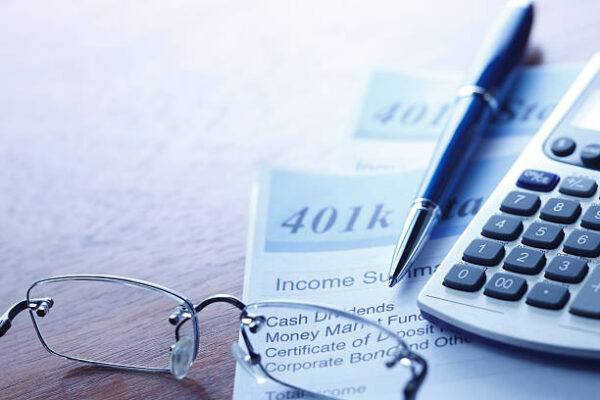 You can use 401K to pay for whatever you like; so far, you're over 59½ years old. If you are younger than this age, you'll pay the penalty.
Avoid tapping into your 401(k) to pay down debt; doing so will leave you worse off financially in retirement. Instead, it's preferable to follow the above methods or come up with another way to pay off your loan while you're young to get the most out of your 401(k) in retirement.
Final Thoughts
Investing in your education is a worthy enterprise, and with the increasing cost of higher education, many students have funded their education with student loans.
A student loan is not the best option to fund your college career as it does more harm to your financial life than good. Thankfully there are numerous ways, some of which are listed above, that you can use to avoid these loans and graduate debt free.