Business owners ought to have separate phone numbers for their businesses. But due to the additional cost incurred, some tend to use just their primary phone numbers for their business.
With a business phone number, you may avoid consumers during non-working hours, which reduces stress while also improving the reputation of your company. Additionally, it gives your clients a way to contact you.
Fortunately, you don't need to buy a new phone to take care of your business needs; all you need is a system to help you distinguish between personal and business calls and texts, so you can save money by just getting a business phone number.
We will go over the various options to get free business phone numbers in order to make the process of separating your personal and professional connections even more simple and affordable.
I therefore advise you to keep reading to learn these methods.
The Virtual Phone Number For Business
A virtual phone number is not directly linked to a telephone device or line. Instead, it is used to direct calls to the user's existing phone number.
Using a virtual phone number for business allows you to get your business a personalized contact number.
The free business virtual phone number app helps you differentiate between personal and business calls taken on a telephone device. Besides the ability to answer business and personal calls on the same cellphone, virtual phone numbers also provide multi-line management, voicemail, and call routing services.
You can get free virtual phone numbers for your business by setting up an account with any virtual phone number provider, and while some can stay free forever, others just offer individuals a free trial period.
When you use your existing cell phone to make calls through your business virtual phone numbers, the number that shows up at the customer's end is your selected virtual number. The same thing also happens with incoming calls.
Some of those that provide a virtual phone number for businesses include Google voice, FreshCaller, RingCentral, Dialpad, Vonage, and many others.
Free Business Phone Number App
Several free business phone number apps allow business owners to get separate phone numbers for themselves and their employees. One can use these numbers on various devices ranging from tablets, smartphones, and desktops to laptops to make business calls.
It also helps that they're very user-friendly, easy to download, and efficient. These free business phone number apps include Google Voice, DingTone, TextPlus, FreeTone, and TextNow.
How Can I Get A Free US Business Number?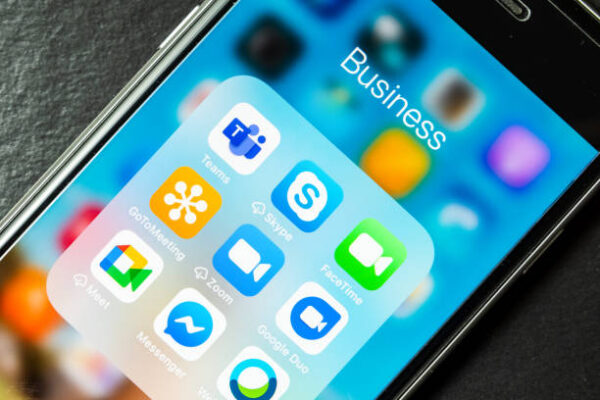 A dedicated business phone number is an essential part of running a business. It gives your business a professional and well-established standing.
You can get a free US business number to minimize expenses.
Many free business phone apps will provide you with a free US business number, and although they're typically not that robust for business use, they offer essential phone services.
Additionally, you should thoroughly explore your options to make sure you select the one that, in terms of performance and quality, properly meets your business needs.
10 Ways To Get A Free Business Phone Number
Outlined below are ten different ways to get a free business phone number. While some are entirely free, others are free for a trial period. Your ultimate choice, however, will depend on your business need.
Using Dingtone is one way to get a free business phone number. With Dingtone, you get a free separate phone number for your business to make free unlimited calls and text messages over the wifi. Dingtone also has extra features like making conference calls, sending faxes free of charge, and other things to make your business run more incredible.
You can use the free phone number it gives to make international calls, send texts, and register for social media accounts for your business.
But before opting to get a free business phone number this way, you should know that the Dingtone app only works on iOS devices, so if you use an Android device, you should consider some other recommendations.
Using TextPlus is a way to get a free business phone number. The TextPlus app gives you an actual US number and has an unlimited feature for inbound calling and unlimited texts to US or Canadian numbers. However, you'll have to pay pennies to call anyone in any part of the world.
TextPlus is compatible with different devices and works over the internet to keep you connected every time of the day.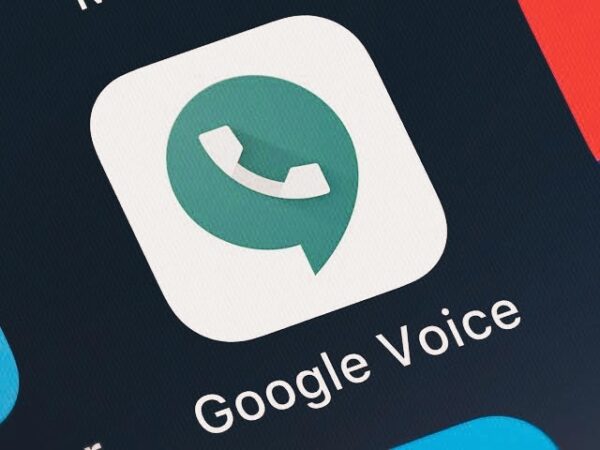 The Google Voice app is another way you can get a free business phone number for your business. It's an online telephone service that gives customers unique phone numbers for free.
You can use the Google voice app on Android, Apple, and computers to make calls and texts for free.
You ought to be aware that Google Voice only provides a local number that you can use for free; a toll-free number is not available. So, if you're looking for a toll-free number, this might not be your best choice.
The Google voice app allows you to access your free business phone number wherever you are, transcribes your voicemails, and filters spam phone calls. It has also got an easy signup process and is very user-friendly.
The TextFree app is a Voice over Internet Protocol (VoIP) service that gives you a free business phone number to make unlimited free calls and texts over the internet.
You can use this telecommunication app on iOS, Android, Microsoft Windows, and Mac devices. With TextFree, you get an actual US phone number to make calls and text anyone you like, even if they don't have the app.
You can also send voicemails and group messages to your customers, all for free.
FreeTone is another VoIP app that provides free business phone numbers for you to make calls and send messages over the internet.
With FreeTone, there's no need for a cellular phone contract, and you get to make unlimited calls, including video calls in HD quality, and send texts in the US and Canada.
This app can be used on Android phones, tablets, iOS devices, and Kindle. The FreeTone app is also ad supported by new users. So you can enjoy the first week without annoyingly recurring ads.
It's pretty straightforward to create an account on the app. You just use your email, Google, or Facebook account and start enjoying the services.
Freedom voice offers free business phone numbers, even for a 30-day free trial period. During this period, you get a free phone number, a virtual auto attendant to handle your calls, auto phone forwarding, and a mobile app that allows you to enjoy their services anywhere you may be.
If you enjoy the FreedomVoice service and would like to keep it after the trial period, you may have to pay a monthly fee depending on the plan you go for.
Another way to get a free business phone number is YouMail. It gives you a free phone number you can add as a second line to your phone to make business calls.
This service allows you to manage your business calls without getting another phone. To sign up, you just go to YouMail, select a phone number and then opt for a professional plan.
And depending on the type of plan you sign up for, you can get up to 25 different phone numbers at no additional cost for your employees to make use of.
These phone numbers come with many other features besides calling and texting. For example, there are virtual auto attendants, professional greetings, and automatic replies that will make you enjoy their services.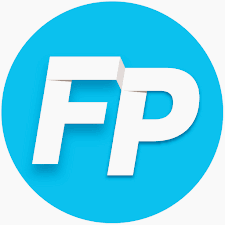 FreedomPop is a service provider known for its completely free phone service plan. Once you pay a one-time activation fee, you get a free phone number to use for your business. This offer allows you to make calls and send texts unlimitedly over wifi. Another thing you will love about this service provider is that no contract is required. So, you can opt-out whenever you desire without paying any cancellation fees.
The service runs on Sprint and AT&T network carriers to provide good coverage for users. You can get started on their basic free plan to begin communicating with your customers locally. But if you need a toll-free number, their free plan is not for you. So, you can go for other options.
TextNow is a mobile virtual network provider that provides a free business phone number for you, with which you can even create a professional custom voicemail message and take business calls on your cellphone.
You get to do this while separating your business and personal numbers. You also get a real US phone number to make free nationwide calls and texts limitlessly with wifi.
TextNow is compatible with both Android and iOS devices and even computers.
This service is another way for businesses to get a free phone number, but it's just for a limited period. With eVoice, you get a free local number and a free 1-800 for 30 days, after which you start paying for their monthly plans.
eVoice is one of the virtual number providers for small and upcoming businesses. It even offers phone numbers in international territories and has a web conferencing feature.
The service includes plans that include a live answering receptionist and multi-level attendants that make the eVoice service enjoyable. If you want to keep it free for 30 days, it has affordable plans.
Why Get A Free Business Phone Number?
Below are some reasons you should get a free business phone number.
To focus more on the business
By getting a free business phone number, your personal and business life won't mix up, and you will be able to focus more on your business.
Personal calls won't be able to distract you while you're working.
Using a free business phone number allows you to avoid costly phone bills that cut down your business profit.
The use of VoIP and virtual phone number apps provide small businesses with a cost-efficient way to communicate with their customers and build credibility while still within their budget.
Expand the scope of your business
By having a phone number for your business, you'll be able to build a relationship with your existing, new, and even potential customers without the barrier of distance.
It enables you to easily make international and local calls, providing a solid base for your business expansion.
Tips On Maximizing Your Free Business Phone Number
The point of opting for a free business phone number to separate your work from personal contact is to minimize the expenses incurred in the business.
I'll advise you to follow the tips below to use your free business phone number best.
Know the location of your target customers. If your business caters to local customers, finding a completely free business phone number is easier than if your customers are internationally based.
Use your existing cell phone for personal and business calls to keep costs extremely minimal. Unless your business needs to bring added capabilities, it's more cost-efficient to use your existing phone than to get a new cellphone or landline.
Consider VoIP apps if you want to enjoy unlimited calls because they offer some level of flexibility. Some free business phone numbers are only free with limited minutes for calls.
Frequently Asked Questions On Getting Free Business Phone Numbers
These are questions that are asked by people who want to know more about getting a free business phone number. Read on to find the answers to them.
How much does it cost to get a Google voice number?
Google voice is, most of the time, free to use. You're not required to pay or get a Google voice number while signing up.
In addition, calls made to numbers in the US and Canada through Google Voice are free except to certain remote locations.
How do I get a free WhatsApp number?
You can get a free WhatsApp number by downloading a virtual phone number app. With this app, you don't need a new sim or your Whatsapp number.
Once you get your new virtual number, you can use it simultaneously for Whatsapp, calls, and texts. Moreover, if you require a free WhatsApp number for business only, that's even more perfect as your business will possess its own WhatsApp and contact number in one virtual number.
Does Google voice hide your real number?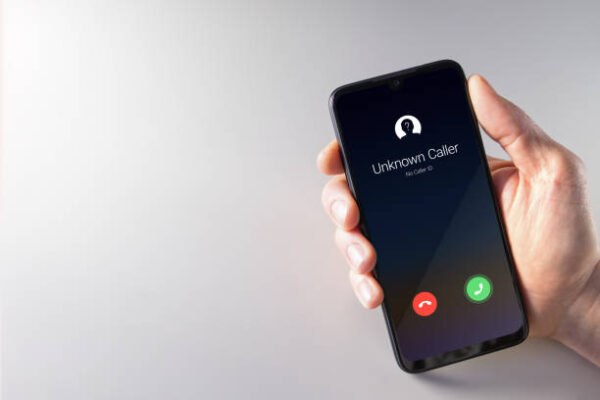 Google voice doesn't display your real number. Instead, it displays the Google Voice phone number assigned to you. Google voice is designed to protect users' privacy, so it hides their real numbers and email addresses.
Can I use TextNow's number to open WhatsApp?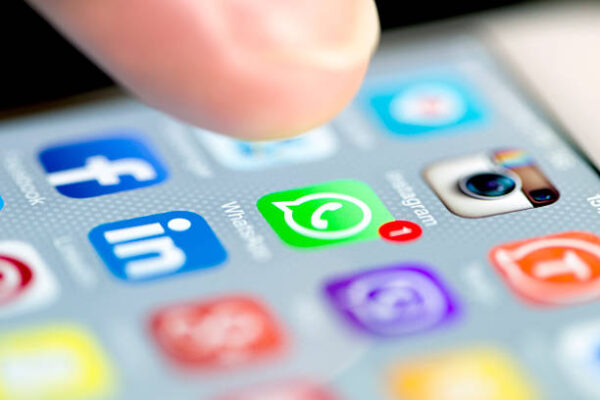 Yes, you can. This is done by using the virtual phone number that was generated for you on the TextNow app. To get the verification code, you may use the call the number option to get an authentication call on your TextNow number and simply use the code to finish your WhatsApp setup.
How do I get a burner phone number?
You can get a burner phone number by downloading mobile apps like Burner, Hushed, 2ndLine, Google Voice, and many others that provide virtual burner phone numbers. With some of these apps, you get a burner phone number for free, while with others, you've got to pay a fee after the trial period ends.
Final Thoughts
The significance of separating your business and personal calls shouldn't be underestimated. To do this, you've got to get a business phone number without necessarily needing to purchase a new one.
We've looked at ten ways to get a free business phone number to cut costs. So, it'll do you some good to give them some thought and maybe use one or all of them.
All this so you can start communicating with your customers without distraction from your calls and texts for little or no cost.