Last updated Aug. 31, 2022 by Jessica Green
Beauty products are great for looking good, but they're no doubt expensive. If you love makeup and wish to get free make-up and cosmetics products, become a product tester!
Most cosmetics and beauty product manufacturers give out free samples of their products for evaluation purposes.
Here are 12 beauty product testing panels to get free make-up and cosmetics.
How to Be a Product Tester for Cosmetics Brands
Becoming a product tester for makeup and cosmetics brands is simple. You just need to have strong knowledge of make ups.
If you're an expert in make ups and cosmetics, you can sign up for any of the brands listed below.
Fill out your profile details so companies will know your demographic information. Once this is done, you'll be sent a free item to use and test.
After several weeks of using this product, some firms will demand that you participate in a survey that allows you to give your feedback about using the product.
Beauty Product Testing Panel To Get Free Cosmetics
Here are 12 legitimate and trustworthy panels where you may get free cosmetics and beauty products.
Vogue Influencer
To become a Vogue Influencer, you have to pass a screening exercise.
In addition, you also need to go through a diagnostic test that involves answering questions and providing your Pinterest ID.
Upon qualification, you'll be sent updates on the latest fashion trends and exclusive discounts for cosmetic products.
Oprah Magazine Panel of DevOtee
DevOtee is the name of Oprah Winfrey's fanbase. Registrating as a DevOtee makes you eligible to receive free samples of cosmetics. You can so win awards for participating in Surveys.
L'Oréal
These makeup and cosmetics brands give out a sample of their products to product testers.
L'Oréal is available to residents in New Jersey, Ohio, and Illinois.
Condé Nast Fashion Society
Condé Nast Style Society presents itself as an exclusive online community with connections with Vanity Fair, Vogue, Glamour, and other well-known makeup magazines.
To become a product tester for Condé Nast Fashion Society, visit its official website and fill out a five-minute quiz.
Style Hunters
Become a Style Hunter and join an elite network of powerful fashion and beauty product testers.
When you sign up on this platform, you'll be sent the latest updates on fashion and beauty trends. You'll also be notified about free product samples.
Elle Close Circle
Joining the Ellec Close Circle program gives you access to unique materials, members-only debates, rewards, and online discussions with distinguished guests from the fashion and beauty worlds.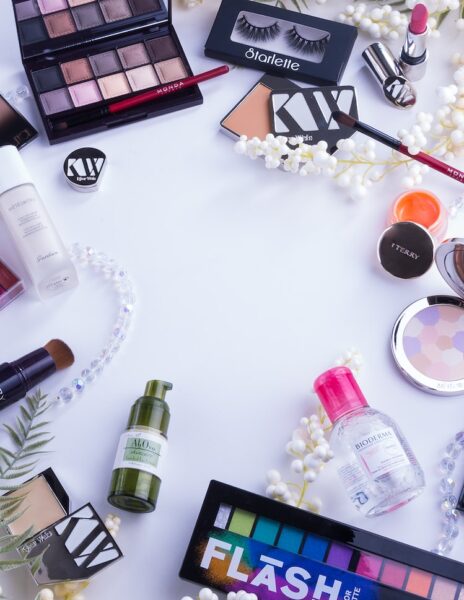 Velvet Rope Club of Mary Claire
This publication platform serves as an insider's society for women who want to share their opinions on makeup and cosmetics.
This platform provides unique offers, rewards, and free samples.
Redbook
Redbook allows you to join their panel, where you'll be able to offer your thoughts, win prizes, and try out new cosmetics items.
Influenster
Influenster.com is a website dedicated to beauty and cosmetics. Registration on this platform is free.
As a member of Influenster, you can access free samples of cosmetics products and more.
Vocalpoint
Vocalpoint provides you with a platform that enables you to express your thoughts on cosmetics and makeup products you use.
This platform gives out free samples of cosmetics, and it enables you to learn new things from community members.