Last updated Jun. 21, 2023 by Benedict Osas
People can generate money in various ways using the internet, and having something like this on hand might greatly assist when you're in a bind and need cash soon. The following list should answer any questions on the 10 Ways To Make $20 Right Now (Some With Instant PayPal!)
Can I Make $20 Right Now Easily?
People can generate money in various ways using the internet, and having something like this on hand might greatly assist when you're in a bind and need cash soon. The following list should answer any questions about how you can make $20 right now.
$20 may seem like little. However, even just twenty dollars can help somebody buy enough food a week or maintain their fuel tank full enough so that they can continue to get to work when their next paycheck arrives.
Additionally, it is essential to remember that any amount of money, no matter how meager, is beneficial. Not to mention the fact that some choices for making additional money that is accessible today (such as the ones outlined in our piece titled ("How to make a buck a day") would be like throwing free cash on the table if you did not use them.
The ideas and websites that we include below are the ones that come the most highly suggested for bringing in $20. Meanwhile, a person can earn an additional $100 to $1,000 per month working online, and the sites they use are the same. Therefore, there is an opportunity for improvement in the amount of money you can make.
How To Make 20 Dollars Fast
Here are some excellent, workable ways to swiftly deposit twenty dollars into your bank account.
Read also: 21 Legit Ways To Make $1000 Quickly: Top Secrets Revealed.
#1. Play Test Sites And Games
You won't believe how easy it is to make an extra twenty bucks while having a blast. Seriously, there's a whole bunch of gaming reward websites and apps out there that actually pay you for doing what you love—gaming.
So, let's say you dedicate just a few hours each week to your favorite games, and voila, you've got a free $20 in your pocket. How awesome is that?
Let me introduce you to some of the hottest options in the game right now: First up, we've got Mistplay. This nifty platform lets you play all the latest Android games while racking up points for free gift cards. It's like a win-win situation—gaming and rewards combined!
If you're more of a PC or mobile gamer, Gamehag is where it's at. You can play your heart out and earn some sweet rewards like gift cards and Steam games. It's easy because you are getting paid to do what you were already going to do anyway.
There's also Drop, a super cool app that lets you play games and rewards you for answering surveys and shopping online. Like a triple threat of free gift cards, who doesn't love that?
And there's GG2U, where playing top-notch PC games can score you some serious rewards. It's more of leveling up in the game and in real life at the same time.
Oh, and here's a little secret: some companies will even pay you for play-testing their websites or games. Yeah, you get to have fun while they record your gameplay, and they'll compensate you for it. It's a win-win situation.
#2. PlayTestCloud
If you have a smartphone, a company called PlayTestCloud is actually looking for people like you to participate in mobile game play-testing sessions.
What's involved is quite straightforward. Each session takes about 15 minutes of your time. And the best part is they'll pay you $9 for each session you complete. If you manage to complete three sessions, you'll make a total of $20.
It's a great opportunity to earn some extra cash while doing something you enjoy. Plus, your feedback and experiences will be valuable to the game developers as they strive to improve their games. So, not only will you be having fun, but you'll also be contributing to the development process.
If you're interested, it could be a fun way to spend some of your free time and earn a bit of money on the side.
#3. User-testing
If you're interested in earning easy money online, this opportunity shouldn't be missed, although it may have a slightly higher entry requirement. This particular website offers generous payouts, making it worth considering.
By signing up, you can participate in website testing while recording your webcam, and you'll receive a payment of $60 for each test. Additionally, Usertesting provides a list of tasks for you to perform while expressing your thoughts aloud.
The usual process involves applying to user testing companies and gaining approval as a tester. Once approved, you'll start receiving test invitations via email, and for each short test you successfully complete, you can earn approximately $10.
Although it may not provide a full-time income, making an instant $20 is a feasible option. Also, you can explore several popular user testing platforms, such as UserTesting, Userlytics, and PlaytestCloud.
These platforms offer opportunities for individuals like you to engage in user testing and earn money for your valuable insights.
#4. Take Online Surveys
Participating in online surveys is frequently highlighted as one of individuals' primary methods to earn income online. There are a wide array of websites available today that offer this opportunity.
But before we delve into our preferred websites, examining the advantages and disadvantages of taking surveys is important. So, here are the main benefits of utilizing survey sites:
The work involved is relatively simple and straightforward.
Surveys can be completed while simultaneously enjoying television programs or films.
Typically, no additional resources or materials are required.
However, it is crucial to consider the following drawbacks:
To accumulate $20, you may need to register for multiple websites.
It usually takes a considerable number of surveys to generate a significant amount of money.
If you are interested in earning money or receiving free gift cards through surveys, several prominent survey sites are worth exploring:
Swagbucks: By answering surveys, watching ads, playing games, downloading apps, and shopping online on Swagbucks, you can earn both cash and gift cards.
Survey Junkie: This leading survey site lets you earn gift cards or PayPal money and cash out at $5.
Pinecone Research (U.S. Only): This premium survey site rewards you $3 for each completed survey.
Branded Surveys: With a low $5 cash-out requirement, this survey site enables you to earn cash.
MyPoints: Answer surveys, engage in online shopping to earn rewards, and receive a $10 free sign-up bonus.
All these websites provide an avenue for individuals to engage in surveys and receive various forms of compensation or rewards in return.
Related: 9 Ways to Make Extra Money on the Side (Fast & Legitimately!)
#5. Take On Minor Gigs
Engaging in quick assignments, such as freelancing gigs, can be a lucrative way of earning additional income without consuming excessive time. These opportunities can be readily accessed through various applications and websites, which are conveniently listed below.
Several well-paying gig jobs have gained popularity among individuals seeking supplemental earnings:
DoorDash: By joining the leading food delivery app in North America, you can earn money by delivering meals to customers.
Instacart: This platform allows you to make money as an Instacart shopper, delivering groceries to people who require the service.
Rideshare Apps: If you don't mind driving passengers, you can explore the option of driving for companies like Uber and Lyft, which provide an avenue for making extra cash.
Uber Eats: This popular food delivery service offers another means of generating income by delivering meals to customers.
Shipt: Similar to Instacart, Shipt is a sought-after grocery delivery service job that offers an opportunity to earn income.
Grubhub: This food delivery gig operates in a manner similar to DoorDash and Uber Eats, enabling you to earn money by delivering meals to customers.
Steady: Utilizing the platform called Steady, you can discover and find nearby freelance opportunities that are of a smaller scale. These particular jobs can be conveniently completed during your free time, allowing you to generate additional income alongside your main source.
CrowdSource: CrowdSource is an invaluable resource for those seeking a dynamic work experience. It not only provides comprehensive training on a variety of customer tasks but also grants you the freedom to choose which assignments you wish to undertake personally. This flexibility empowers you to select projects that align with your interests and preferences, ensuring a captivating and engaging work environment.
If you are also open to driving people around, you can also consider ridesharing apps. However, it is important to note that sign-up and vehicle requirements for these apps tend to be more difficult than food delivery gigs.
#6. Get Paid To Write Book Reviews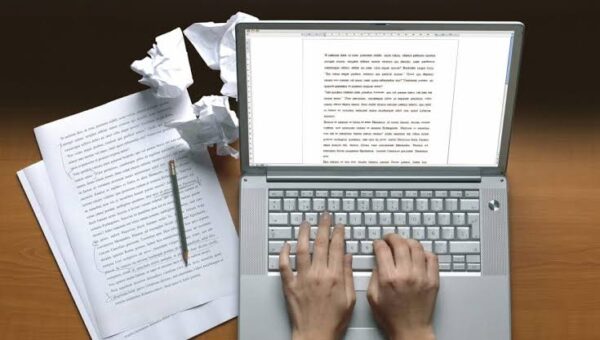 If you have a passion for reading, here's an opportunity that might interest you. Some companies are willing to pay you to read books and share your honest opinions.
By participating in this activity, you receive financial compensation and free books to enjoy. So when considering this option, it is important to carefully review the terms and conditions of each company, as the payment rates may vary.
Some companies may offer higher payments than others, so it's worth exploring different platforms to find the best fit for you.
#7. Club de lecture en ligne or Online Book Review Club
If you are a newbie to the book reviews world, you can receive your first book free of charge through the Online Book Review Club. And once you have submitted a high-quality review on their platform, you may be considered for paid review opportunities.
The compensation for these paid reviews typically ranges from $5 to $60 per review, depending on the specific company and the quality of your work. In this arrangement, you not only get the chance to indulge in your love for reading but also have the opportunity to earn money by sharing your thoughts and insights about the books you read.
Remember that establishing a reputation for delivering thoughtful and well-written reviews increases your chances of being selected for paid assignments in the future.
Also, remember to approach each review with honesty and integrity, as providing genuine feedback is crucial for both the review companies and fellow book enthusiasts who rely on your insights to make informed decisions about their reading choices.
#8. Walking Dogs & Pet Sitting
Are you a pet lover? Well, if you are, then this is a beautiful chance for you. If you download the Rover app, you can make money by walking dogs or pet sitting.
It's a fantastic opportunity to earn some extra cash while enjoying the company of adorable furry friends. And the best part? You can make around $20 per hour, which is a pretty sweet deal for most people.
Now, I won't lie to you. This gig requires a bit more effort than simply filling out a basic survey. But if you have a genuine passion for animals, it will be a truly enjoyable experience.
Rover connects you with pet owners who are looking for reliable dog walkers or pet sitters. You just need to stroll around with a cute pup by your side and get paid for it. Even a single dog walk can easily earn you ten dollars, so it's definitely worth considering.
#9. Freelancing Sites
Nowadays, numerous websites offer freelance work. However, choosing platforms with a large client base is important to maximize your chances of finding great gigs.
If you're a creative professional like a writer, designer, photographer, or artist, here are some websites you should definitely check out:
Fiverr
Freelancers
Gurus
Upwork
These platforms provide you with the freedom to select assignments that interest you, and you have complete control over your schedule. It's an excellent option if you're looking to establish a side business for yourself, especially if you prefer working on weekends.
Find out: How To Become A Freelance Writer And Make Money Fast.
#10. Sell your Stuff
Selling off all your stuff quickly can be the finest way to get quick cash. Take a good look around your house and see if there are any items lying around that you rarely, if ever, use.
It might surprise you just how much you're willing to part with. So, let's brainstorm a bit and explore some ideas to help you get started.
First off, think about those gadgets or appliances that have been collecting dust on your shelves. Do you really need that old blender or the outdated video game console?
Consider selling them to someone who will actually put them to good use. Additionally, peek into your closet and pull out those clothes, shoes, or accessories you haven't worn in ages.
They might not hold any sentimental value, but they could fetch you a decent amount of money. Remember the power of online marketplaces and social media platforms.
They offer a convenient way to reach potential buyers and sell your items quickly. Take appealing pictures, write detailed descriptions, and set reasonable prices to attract potential buyers.
Want to Start?
Since you've already read this post, all that's left for you is to sign up for some of these websites and start making money immediately. Then, continue to put these various concepts to the test until you identify the activities you take the most pleasure in carrying out.
Because there are so many opportunities available, earning twenty dollars right now or in the next twenty-four hours is simpler than ever. With many options, you may make an additional twenty dollars almost immediately and have that twenty dollars sent into your savings account the very same day.
It wouldn't be surprising to find that you have wanted to make these practices a part of your life for many years.
Search: 61 Quick Things To Sell To Make Money Fast
Frequently Asked Questions On Getting $20 Right Now.
What's The Best Passive Option?
Regarding generating passive income, it seems that blogging and YouTube have been incredibly lucrative for many people. With these platforms, you can make much more than $20 a day, and what's great is that they offer tremendous potential for growth and expansion.
Are these methods reliable and safe?
Yes, these methods are reliable and safe if you use reputable platforms and exercise caution. Stick to well-known survey sites, trusted freelancing platforms, and secure payment gateways like PayPal for transactions.
Can I make $20 right away, or does it take time?
While some methods, like completing surveys or microtasks, can provide quick earnings, others may take a bit more time. Freelancing and selling items may require more effort and negotiation but can be lucrative in the long run.
Is there a minimum age requirement to use these methods?
The age requirement varies depending on the platform or service you choose. Some may require users to be at least 18, while others may allow younger individuals with parental consent. Always check the terms and conditions of the platform.
Are there any fees or charges involved in these methods?
Most legitimate platforms do not charge fees for signing up or using their services. However, PayPal may deduct a small transaction fee when receiving funds. Make sure to read the terms and conditions and understand any potential charges beforehand.
Can I make $20 multiple times using these methods?
Yes, you can use these methods repeatedly to earn $20 or more multiple times. It depends on your effort, the availability of tasks or opportunities, and how many platforms or services you utilize to maximize your earnings.
Are there any age restrictions to receive PayPal payments?
PayPal requires users to have a personal account at least 18 years old. If you are younger, you may need to consider alternative payment methods or seek permission from a parent or guardian to create and operate a PayPal account.