Last updated Mar. 21, 2023 by Okokon Emmanuel
Making investments as a teenager is one of the best life decisions ever. It enables you to live a life of financial security. 
Knowing how to invest your money as a teenager may seem challenging, but with the right support, it's achievable. But first, you will need the assistance of a trustworthy adult to establish and oversee your investment accounts.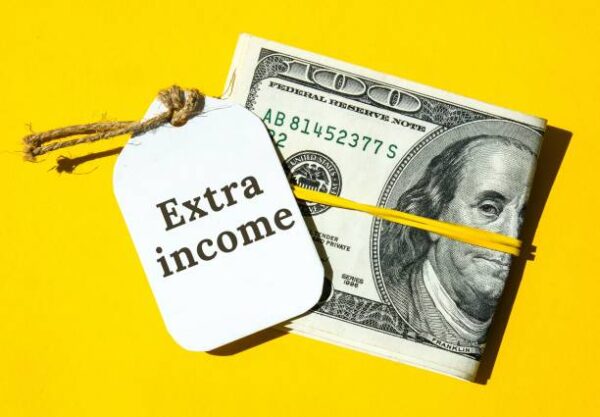 Making investments isn't a complicated activity. You just need to know the right places to invest your money.
Ways To Invest As A Minor
Below are three ways to assist teenagers and their families in embarking on the journey toward accumulating wealth through investment;
High-Yield Savings Account
As a teenager, you can invest by creating a high-yield savings account that provides you with a high-interest rate. Standard savings accounts often pay lower interest; hence, opening a high-yield savings account is advisable.
Although this account gives you access to your money anytime, it is still a good investment. You can create a high-yield savings account via an online bank.
Invest In Stock
Purchasing a business stock can incur large annual profits and good returns. As a complement to a more diversified investment portfolio, it's advisable to include stocks in your child's portfolio rather than constructing it solely out of individual stocks. Stocks can be highly unpredictable assets, prone to significant price fluctuations in a short period.
However, before investing in stock markets, you must research to discover stocks with high returns. Using a stock market simulator can enable you to understand the ins and outs of the stock market.
Invest In Bonds
Another investment you can make as a teenager is in bonds. When you buy a bond, you are issuing a firm or government organization the money for their operations.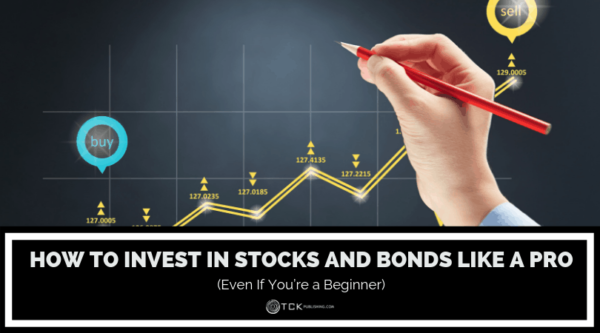 Bonds are considered more stable investments and can contribute to a well-diversified portfolio. In addition, they can often provide a steady source of income.
How To Begin Investing As A Teenager
To invest in stocks as a teenager, your guardian or parents must create a custodial account on your behalf and deposit money into it as a gift.
As of 2020, the maximum amount to be given as gifts made to a custodial fund is $15,000.
You can start investing with the money, but your parents or legal guardian must execute deals on your behalf.
Apart from stocks, bonds, and high-yield savings accounts, teenagers can invest in low-cost mutual funds, use a micro-saving app, dividends, and more.
How To Invest At 16 or Under 18
As a teenager below 18, you cannot buy stocks, mutual funds, or any other capital instrument. You can only invest as a juvenile via a custodial account with your parent's or legal guardian's permission.
A custodial account is an investment account held in the name of a minor, with an adult acting as the custodian. This type of account is typically set up by a parent or legal guardian for a teenager to help them save for the future.
To set up a custodial account for a teenager, you can follow these steps:
Choose an investment firm: Select a brokerage firm or financial institution that offers custodial accounts. Consider factors such as fees, investment options, and user-friendly technology.
Gather required documents: You will need to provide personal information for both the custodian and the minor and proof of identity and age.
Fund the account: You can fund the custodial account with a lump sum or through regular contributions.
Choose investments: Work with a financial advisor to select a diversified portfolio of investments that aligns with your goals and risk tolerance.
Investing Apps For Teens
Here are a few popular investment apps that cater to teenagers:
Stash: Stash is an investment app that offers a variety of investment options, including individual stocks, ETFs, and fractional shares. It also has a beginner-friendly interface and educational resources.
Robinhood: This app is popular among young investors and provides commission-free trading for stocks, options, and ETFs.
Greenlight: It offers a debit card and app for parents to manage their children's money. The app allows parents to set up allowances, teach good spending habits, and introduce their children to the basics of investing.
Fidelity: They offer various investment products, including stocks, options, ETFs, and mutual funds. Teenagers can easily access Fidelity apps.
Acorn: Acorn is an investment app designed for young and first-time investors. The app helps teenagers invest their spare change by rounding up their purchases to the nearest dollar.
It's important to note that investing always carries some level of risk, and educating oneself about the risks involved is vital. To be safe, investing in a diversified portfolio is also advisable.
Frequently Asked Questions
How Can I Invest At 14?
To invest at the age of 14, you need to have a custodial account created with the permission of your legal guardian or parents.
What Can A 17-Year-Old Invest In?
With the launch of Fidelity's youth training investment accounts, adolescents below 17 can trade stocks.
The Fidelity Youth Program, a savings and investment account for 13 to 17-year-olds, enables teenagers to purchase and sell stocks, ETFs, and Fidelity collective investment schemes using the no-fee account.
How Can A 13-Year-Old Make Money?
There are plenty of babysitting and pet-sitting jobs available for 13-year-olds. In addition, most organizations and websites employ teenagers between 13 and 15.
How can a teen build wealth?
As a teenager, you can build wealth by working part-time jobs. However, a freelancing career is also open to teenagers with writing, proofreading, data entry, and more skills.