Last updated Mar. 24, 2023 by Peter Jakes
Are you finally prepared to sever all ties with DirecTV and put an end to your subscription there for good? The year before, I followed these steps, and as a result, I was able to put away well over $500 in the days that followed.
However, unlike what you would believe, canceling is not a simple process. It's possible that you're still bound by a contract, or maybe you're frightened about the early cancellation cost.
I have completed all of the necessary work for you and am prepared to answer any and all of your questions. Once you've decided to cancel your DirecTV service, I'll go through your five best alternatives for watching television.
Best Method to cancel DirecTV
1. Find out about your most recent bills and accounts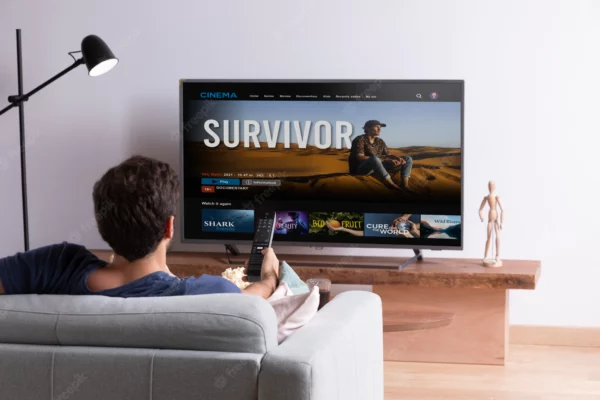 Any significant account numbers and PINs should be kept safe, along with any contract information you may have, particularly the details of your contract and the remaining time.
If your contract began before AT&T purchased DirecTV, things may become a bit complicated, but don't worry about it.
If anything changed, you ought to have gotten some updated information, and AT&T has made an effort to combine billing and processing under one department.
2. Get ready for a call
You are unable to cancel via the internet, by email, etc. You must contact your DirecTV service number to terminate your account. The customer support number is 1-800-288-2020. Every day from 8 a.m. to 12 a.m. EST, customer assistance will be accessible.
3. Plan a call for when you have plenty of time
Although DirectTV representatives could be accessible, your time is important. It is better to call early and when you have a lot of downtimes to discuss the DirecTV cancellation policy while waiting in line. If necessary, charge your phone's battery!
4. Make a live human contact
You will have to navigate a number of automated notifications and inputs, so it isn't always simple. When given a choice, always go with altering your account and speaking with an actual person in customer support.
You can't accomplish this with automation, so keep going until you are placed on a waitlist to have a discussion.
5. Things to Consider Before Calling to Cancel
Ownership of the account is required. In other words, the bill must include your name. There isn't really an escape from this.
Unfortunately, not every situation lends itself to this (death in the family, etc.). However, this security precaution has drawbacks.
AT&T wants to be sure that no one can just call and modify your account anytime they want. If you need to cancel the account even if you aren't the account owner, then clearly explain your circumstance and offer to supply any necessary identification.
You may need to send some documentation before you can transfer the account.
If you don't need a temporary account suspension, don't accept one. The temporary account suspension is intended to enable you to suspend your service (and save money) in preparation for extended holidays, international business ventures, etc.
This may be an option, but refuse a suspension if you want the cancellation to be permanent. If you'd rather cancel the account and choose another provider, don't let anybody persuade you that a suspension is what you really need.
On holiday, you can't force a cancellation right away. Call and request a cancellation, but don't anticipate it to go into effect until the next work day.
Weekends can be the same, depending on where you live. In other words, terminate your DirecTV service as soon as possible if you want a quick cancellation time.
Service representatives are sometimes good at lying. There have been reports of customer care representatives misrepresenting what TV services are offered. Although many peoples' cancellations haven't been too awful, it's important to keep in mind that you shouldn't always trust what you hear on the phone.
Confirm your decision to cancel the directive stream
Canceling directive stream is a lot simpler than canceling cable, but the process is still not as straightforward as it may be. To cancel your subscription with this service, you need to utilize an online chat, which means that you will need to have a conversation with a representative rather than just clicking a button, as is the case with most other services. We were successful in completing this task in an extremely short amount of time, thank goodness.
We suggest that you begin your conversation with courtesy and simplicity: You should begin by introducing yourself and stating that you would want to cancel your membership to DIRECTV STREAM. Because the representative will be able to see the information on your account, it is quite probable that you will not be required to submit any further information.
The person would almost definitely inquire as to the rationale for your decision to terminate the service. We advise you to claim that you have come to the conclusion that you do not need a live TV subscription at all.
What happens when you cancel DirecTV?
During the time that you are entitled to a free trial of the DIRECTV STREAM service, you have the option to call customer care and cancel your subscription at any time. This will prevent you from being paid for the service. If you opt to quit after the free trial period, you will be responsible for paying for the full cost of the next month's subscription. In addition, you will not be entitled to a refund, credit, or make-up time for any partial-month periods or content that was skipped over throughout the month.
How can I cancel DIRECTV on Android?
The process of canceling your DirecTV subscription on an Android device is quite similar to the process on an iPhone, with a few key differences. If you want to cancel your membership and are using an Android smartphone, please follow the instructions that are listed below. To sign in, go to the "Google Play Store," then click on it and input your account information. Check to ensure that you are entering the same information that you did when you first subscribed to DirecTV. Locate the menu, then choose "Subscriptions" from the list. Locate the subscription to DIRECTV, and then click the "cancel" button that is beside it.
To confirm that your reservation has been canceled, follow the on-screen steps. You may not see the cancel button in the same way that you do when using the iPhone method if your account has already been terminated. If this is the case, you will still be able to utilize the DirecTV services until the end of the monthly cycle that you are now in.
People Also Ask
1. Can I cancel DirecTV but keep Internet?
yes, you can drop DirecTV and maintain your AT&T internet subscription. To cancel, dial 1 800 531 5000 and enter the word "cancel" when prompted. You should be aware that if you terminate your services while the contract is still active (during the first 24 months), you may be responsible for paying an Early Termination Fee.
2. What does it cost to cancel DirecTV?
You may terminate service by dialing 800.531. 5000. A $20 per month Early Termination Fee is charged for each month of the agreement that has not yet expired. There may also be a $15 one-time charge for deactivating.
3. What happens to the dish when you cancel DirecTV?
After 14 days, the service will be terminated. After DIRECTV is installed, the consumer takes ownership of the satellite dish and other equipment. No return authorization is necessary for this item, and DIRECTV will not remove or uninstall your dish for you.
FAQs
1. Is directv hard to cancel?
There is currently no simple method to cancel DirecTV without incurring a fee. You may try to argue that the cost should be waived, but you could end yourself where you started.
2. Is Direct TV obsolete?
Almost certainly not, at least in the near future, but almost certainly in the far future. When DirecTV's current satellites eventually fail, they won't be replaced.
3. How do I cancel DirecTV 2022?
Online cancellation is not available for DirecTV. Getting a refund is as simple as making a phone call to (800) 531-5000.
Summary
Using the steps outlined above, you may easily terminate your DirecTV service on any of your connected devices (computer, Android, or iOS). The procedure is clearly rather easy to follow. If you are relocating to an area without DirecTV service or if you no longer have a need for the DirecTV equipment, you may terminate your service without penalty. If not, you'll have to pay $20 each month until the end of your contract in addition to a $15 early deactivation cost. Even if you decide to cancel your subscription, you still have options for catching up on your favorite episodes and movies.
If you follow the steps in this article, you'll get your DirecTV service terminated in no time. Stop your current DirecTV subscription and start a new one.