Last updated Mar. 27, 2023 by Peter Jakes
Craigslist is so easy to use for buyers and sellers that it has become an intimidating experience for those not well-versed in sifting through the site and identifying fraudulent postings designed to separate you from your hard-earned money.
Scammers prey on people who are unfamiliar with the processes involved in making sales via the internet. For this reason, it is imperative that you first research what to look for in a posting as well as what to take into consideration while making a post.
The guides that are presented below will walk you through step-by-step instructions on how to, first, effectively sell your vehicle on Craigslist, and then, second, how to purchase your next vehicle on Craigslist without being scammed, and how to approach your purchase armed with confidence and knowledge on what to look for.
Ways to buy a car on craigslist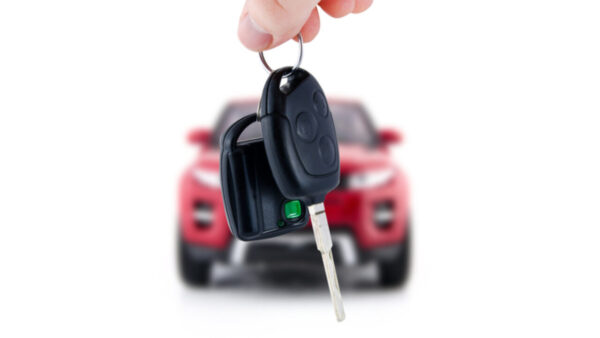 A vehicle purchase on Craigslist might result in significant savings on a pricey investment. But where do you even begin?
From the moment you begin your search for a vehicle until the moment you pay taxes at the Department of Motor Vehicles, here are seven recommendations for buying a car on Craigslist, including some negotiation advice and warning signs to look out for.
1. Identify your search
On Craigslist, several automobiles are for sale. Decide what kind of vehicle you want and how many cars you can afford while browsing, and then filter the search results to make it simpler to discover what you want. Play around with the filters, including maximum and minimum price, location, color, and others, to see what results.
2. Evaluate the vehicle listing
Examine the pictures if a car listing catches your attention. They must fit the description, and there must be no evident evidence of damage on the vehicle.
The listing must include the vehicle's year, make, model, and trim information, such as a 2013 Toyota Corolla SE. You may use this information to check the car's value on Kelley Blue Book (KBB). Don't spend more than the KBB value, is what we suggest. A red flag is when the car's pricing is far below market value.
3. Speak to the vendor
Call or phone the vendor to show your interest and get further details before going through the effort of scheduling an in-person encounter. You should get a copy of the vehicle's title image and a vehicle history report.
The title will indicate if the vehicle has significant damage and whether a loan is still owed on it. Without a vehicle title, purchasing or selling a vehicle is illegal. If the vendor misplaced it, they might ask the DMV for a replacement.
The number of previous owners, the vehicle's maintenance history, and any accidents are all included in the vehicle history report. Reports from places like Carfax and AutoCheck cost roughly $25 to $40. If the title and the report are accurate, you may meet the seller and be certain that the vehicle is in good condition.
4. Gather to examine the vehicle
We advise meeting the seller in broad daylight in a busy area with security cameras, like a big-box store's parking lot.
To put the automobile through its paces, walk around it, check the oil, and then drive it as if you stole it (within limits). Here is a comprehensive instruction on how to check a used automobile.
Consider obtaining a mechanical safety examination from a professional technician if any possible red flags, such as odd noises, odors, or delays in acceleration, appear. Even while it could cost only $100, it might save you from purchasing a lemon.
5. Talk it out
Offer 15% less than the asking price and then easily bargain the price down from there. Alternatively, request the KBB value, whichever is lower.
Ask the seller to subtract the cost of repairing the issue from the price of the automobile if an examination reveals a fault. If you lowball (offer 30% less or more), you can find yourself without a new automobile.
Craigslist sells the car by the owner.
Many people utilize Craigslist to sell their secondhand cars. Since selling on Craigslist requires little effort, it is a popular venue for con artists of all stripes (including me). Last year, I used the local Twin Cities Craigslist to sell the vehicle I had been driving for the previous many years. It only took me two days to sell it.
In many cases, selling an automobile on Craigslist has been a simple and quick process. For most people, selling a vehicle on Craigslist comes down to making sure they've thought of everything.
Remember that even a little mistake may have far-reaching consequences, so it's best to avoid getting in over your head unless you're quite certain of what you're doing.
This is why I compiled this comprehensive manual on selling a vehicle on Craigslist. If you stick to the plan I've laid out in no time, you'll have the money you need to purchase a replacement. In order to help you make the most of your Craigslist automobile ad, I have included a sample advertisement for your use.
Pull a CarFax History Report
You should always get a CarFax report before buying a used car, even if you don't think you need one. If the title is salvaged, junk, or clean, and if the previous registration was recorded as a fleet vehicle, the current odometer reading will be included in the CarFax report.
In addition to listing past owners and incidents, CarFax will also detail any times the car was reported stolen.
With the vehicle identification number (VIN) or license plate number, you may obtain a CarFax report. One or both of these numbers should be included in the Craigslist ad's body copy; if they aren't, contact the seller to get them so you can run a CarFax check.
Many trustworthy Craigslist vendors will gladly provide you with a free CarFax record if you ask for one.
For Craigslist Establish a Fair Market Value
Several resources are available online to help you determine a reasonable asking price for your car. Finding out what other dealers charge for automobiles like yours requires further investigation and patience.
Set your asking price based on the car's true market worth, not on how much you personally care about or want to get out of the deal.
Both Kelley Blue Book (KBB) and edmunds.com are great places to learn how much your car is worth in the private market, at a dealership, and in the trade-in market at a car dealership.
Since KBB provides both a low and high blue book value, the advertised price should fall somewhere in the center. While selling your car for too much may not bring in any money at all, selling it for too little might cost you thousands.
How do you make a decision to buy a car?
Instead of purchasing the same kind of automobile, you've always driven because that's what you're used to, it could be a good idea to make a list of the characteristics you want in a car and then do some research.
The average interest rate provided to borrowers with credit scores of 720 is 5.75 percent. With a credit score of 660, a person should expect an interest rate of roughly 9.2%, which would result in a $15-$20 higher monthly payment.
With your budget in mind, it's time to start looking at inventory and dealer specials on the vehicles you're interested in. Having settled on a car that suits your needs, you may choose to haggle over the price until you find one that seems right to you.
Be kind, but stick to the price that you've set for yourself based on your finances. Once you've settled on a vehicle, taking your time with the purchase paperwork and the test drive is important.
Good Read: How to buy a used car from a private party
Is it safe to buy cars on craigslist?
Customers sometimes use popular websites such as eBay and Craigslist to do online transactions rather than visiting conventional car dealerships.
However, while purchasing a car from one of these websites, the consumer has to be on the lookout for a few distinct things to avoid any problems.
On Craigslist, there is a possibility that you could come across reputable autos, but there is also the possibility that you will be taken advantage of by scam artists.
Frequently Asked Questions
1. What paperwork is needed to buy a car from a private seller in NC?
When you go to the Department of Motor Vehicles to pay your fees and taxes, you'll need to bring the title to your vehicle, the mileage from the car's odometer, a photo identification card (either a North Carolina State ID or a North Carolina driver's license), proof of insurance in the form of a policy statement, and either cash or a check.
2. What should I check before buying a car?
Examining the car's inside and exterior condition should be your first order of business at first sight. Take a quick glance over the car's condition to get a feel for it. It is crucial to do a pre-trip inspection of the interior, including the seats, radio, seatbelts, dashboard, and gauges.
3. What's the first step in buying a car?
Find out how much money you have available. The first step in making a good purchase is figuring out how much money you can spend.
4. When should you buy a car financially?
Regarding the most favorable months of the year, you can't go wrong with October, November, or December. There are sales quotas in place at car dealerships, which are often broken down into annual, quarterly, and monthly sales targets. Towards the end of the year, all three objectives start to come into focus.
5. What is the best way to pay for your car?
Bringing a cashier's check as payment for your car is the most time- and labor-effective method. A cashier's check is more secure than a personal one since it verifies that sufficient funds are available.
6. What's the safest way to pay for a car?
One of the most secure payment methods is via an electronic bank transfer since it eliminates the need to handle large quantities of cash and the complications of handling checks.
Summary
Do you feel confused and overburdened after reading all of these recommendations and precautions? Don't be concerned; selling things on Craigslist may really be very profitable.
Before you can market your automobile for sale, you will, unfortunately, need to complete some preliminary work first. However, if you put in the effort, you could be able to sell your car more quickly and for a greater price than you could at a dealership. This is provided that you put in the work.