Last updated Mar. 12, 2023 by Peter Jakes
Are you in need of free coloring pages to download and print? According to ColorPsychology.org, the act of coloring can aid in the development of motor abilities in children as young as three years old.
Also, it has been shown that coloring can help to build the muscles in the fingers, hands, and wrist by mimicking the movements and motions of writing and drawing.
The development of fine motor skills can assist youngsters in writing more proficiently as well as manipulating tiny things.
Following that, it will help them build on their existing talents to become better typists and more skilled in sports and other hobbies as well.
Don't worry because I've compiled a list of the top places/sites to visit for free coloring sheets. Here are some of the best websites where you can download and print free coloring sheets for kids to assist in their drawing abilities.
Free Coloring Pages for Children
The sites listed below are devoted to the distribution of free coloring pages for children. You will be able to discover hundreds of items that fall under the following categories:
The letters of the alphabet
Animals
Birthdays
Cars
Celebrities
Counting
Dinosaurs
Characters from Disney
Flowers and more.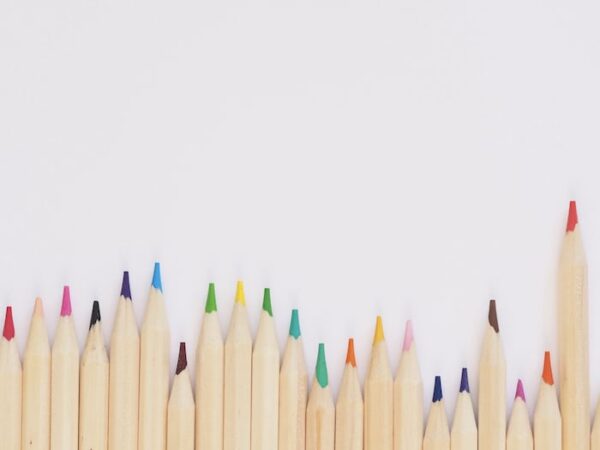 #1. JustColor
There are hundreds of sheets available for you to print for free on this website. You can also find anything that suits your child's interests among the hundreds of categories available to you on their website.
#2. Disney Coloring Pages
These official Disney character sheets include all of the most well-known and adored Disney characters. You can find characters like ToyStory, Lion King, Marvel Characters, and more to get your little ones meaningfullly engaged.
To access them, check this out.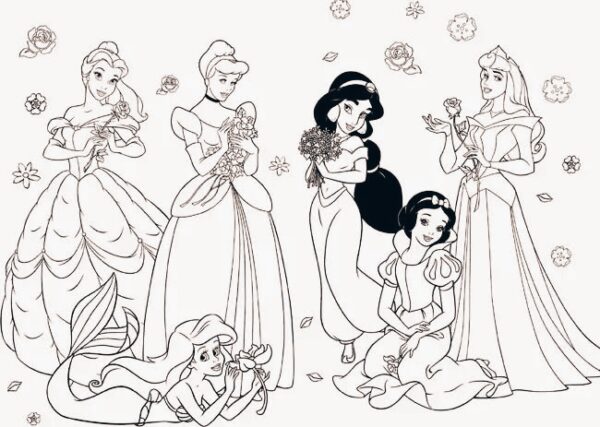 #3. HP Print, Play & Learn
HP's Print, Play & Learn website, is one of the best destinations for a wealth of free and fascinating coloring pages to suit all ages and interests. As a matter of fact, this platform doesn't just offer an extensive selection of captivating coloring sheets, but also a user-friendly system that enables you to easily sort and filter pages by creator, activity, age group, and category.
From math and science to robots and sports, this versatile resource has a vast array of coloring pages, crafts, puzzles, and learning worksheets to provide hours of engaging fun and intellectual stimulation.
#4. DLTK Kids Activities
One fantastic resource for free printable coloring pages is DLTK's coloring pages for kids. This site boasts an extensive selection of sheets that cater to a wide range of interests and ages.
A large number of the pages on this site are designed to assist younger children to learn while they are coloring. They will be able to learn their alphabet and numbers while having a good time.
With everything from animal sheets to video game-themed pages, DLTK's coloring pages are sure to capture your child's attention and keep them engaged for hours on end. Plus, the thin outlines of the sheets help to conserve ink usage, making them both fun and eco-friendly.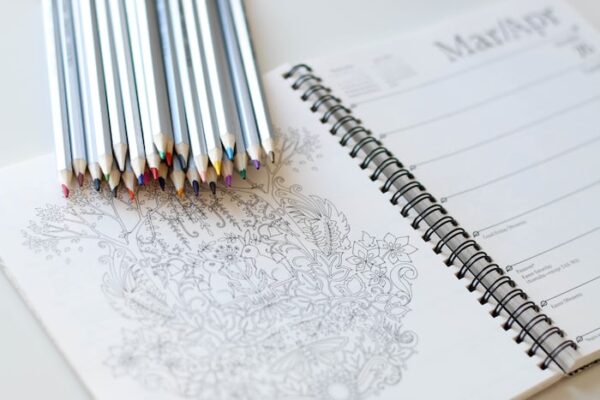 #5. Doddle Art Alley
Whether it's abstract patterns or seasonal drawings or zodiac pages, there are plenty of coloring sheets on this site to keep youngsters occupied for hours.
Some of the categories available on this site include:
Abstract
Animals
Artwork
Beach
Birthday
Calendar\sCelebrations
Characters in the Chinese language
Cowboy
Countries
#6. Spanish ABC Coloring Pages from Mr. Printables
Looking for a fun way for your child to learn Spanish? Check out Mr. Printables' Spanish alphabet coloring sheets. From "abeja" to "zapato," your little one will have a blast coloring in the letters and pictures.
These PDF pages are easy to download and print, with options for both uppercase and lowercase letters and ink-friendly, thin lines.
#7. Coloring Pages From Freckle Box
Hundreds of sheets are accessible on this website to inspire your kid's imagination. You can personalize some of the pages so that they are tailored specifically to your child's needs.
Want to try them out? Click here.
#8. Super Coloring Pages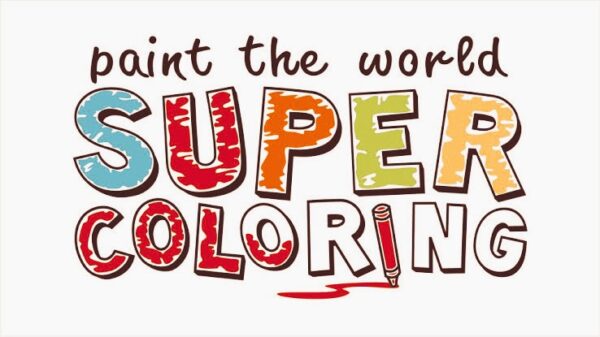 Super Coloring Pages is a platform that sets itself apart by offering much more than just plain coloring sheets. With a massive library of over 48,281 coloring pages and counting, this site provides step-by-step drawing tutorials that show you how to sketch popular characters.
There are so many categories to pick from, so you'll always be able to discover something that will appeal to your child's interest. With the tutorials, you can easily sketch characters like Anna from Frozen, as well as printable puzzles and foldable paper crafts.
Super Coloring Pages features an extensive range of content to captivate learners of all ages, making it a fantastic choice for pre-K and elementary school students, as well as some middle and high school students and adults.
#9. All Kid's Network
This website has approximately 3,000 accessible sheets which are divided into categories. It also provides new content on a regular basis.
#10. Coloring Pages from Education.com
Education.com's Learning Library is a free online resource that offers an exceptional collection of age-appropriate coloring pages for kids. This platform provides an extensive range of printables that cater to a wide variety of subjects, including math, coding, science, reading, languages (such as Spanish, Hindi, Chinese, and French), and art.
With a user-friendly system that enables you to easily sort and browse through pages by grade level and topic, you can easily find engaging and interactive worksheets that help your child develop their cognitive and creative abilities. Education.com also mixes in online learning games like coding challenges and web-based quizzes to keep your child engaged and motivated.
#11. Free Coloring Pages
Free Coloring Pages is another useful resource where you can get coloring pages for kids of all ages. Here, you'll discover hundreds of coloring pages and other printable materials and games for kids on this site.
#12. Top Coloring Pages
Top Coloring Pages is another website that offers an extensive selection of coloring sheets. And these sheets span variety of themes, including sports, nature, Minecraft, cartoons, and more.
This website primarily focuses on popular culture, featuring characters from movies, television shows, video games, and more. However, it also provides an exceptional range of sheets that cater to the interests of pre-K and elementary school students.
Keep in mind that the sheets on this website tend to be more ink-intensive than other options on our list, so be sure to check your printer's ink supply before printing.
#13. Coloring Pages From Playroom
The Playroom has both coloring pages and downloadable activities. Majority of printables on these sites have characters from movies like Boss Baby, Finding Dory, Thomas and friends, Thunderbird, and more.
#14. Science Coloring Printables from Classroom Doodles
Classroom Doodles offers an exciting collection of science printables that are perfect for elementary and middle school students. Covering a range of subjects, including energy, the scientific method, seasons, the solar system, biology, astronomy, chemistry, and more, these science coloring pages are designed to spark your child's imagination.
With topics like the weather and water cycle, these pages engage even the most curious of minds. And what's more, these pages aren't just for coloring – they can also serve as inspiration for future projects, with sheets like "Experiment" and "Hypothesis" providing fuel for future scientific discoveries.
So, hang these colorful inspiration-starters on your walls and doors to remind your junior Einsteins of their potential.
#15. Advanced coloring pages for older kids from HelloKids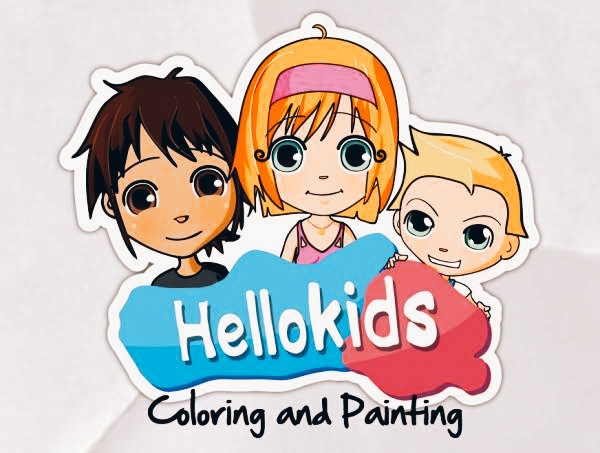 HelloKids is the perfect resource for older kids, including middle and high school students, and even adults. With advanced coloring pages that cover a wide range of topics, including art, drawing, and coloring, there's something for everyone on this site.
From characters from movies like The Incredibles, Coco, and Star Wars, to Barbie pages, superheroes, animals, and taxing mandalas, this site offers an impressive array of options. With categories like nature, animals, famous personalities, and video games, there's no shortage of inspiration to be found on HelloKids.
Whether you're looking for a fun way to pass the time or a challenging activity to push your skills to the limit, these advanced coloring pages are sure to deliver.
What To Look For In Free Printable Coloring Pages For Kids
When searching for free printable coloring pages for your children, it's important to consider certain features to ensure that they are both entertaining and beneficial. Rather than settling for any random sheet that you can find online, take some time to evaluate the following aspects before hitting the "print" button.
#1. Ink Conservation
First and foremost, ink conservation is a top priority if you plan on printing many coloring pages. To avoid wasting ink, look for pages that have thin lines and minimal black ink usage.
The best websites for this purpose are those that use the least amount of ink.
#2. Age Match
It's essential to consider age-appropriate options that are both challenging and engaging. And matching the coloring pages to your child's age ensures that they will be able to spend more time coloring and less time feeling bored and uninterested.
For preschool-age children, it's best to select pages with simple designs and concepts, such as animal outlines, ABC sheets, and basic addition pages. These easy-to-follow pages are perfect for young children who are just starting to develop their fine motor skills and hand-eye coordination.
#3. Fun & Excitement
Another important feature to consider is how fun the printable pages are. The most enjoyable options are those that excite and engage children, encouraging them to spend more time coloring and even request more pages to work on.
You can also search for sheets that feature their favorite Disney characters, Marvel superheroes, or animals such as sea turtles and caracals. For children who are passionate about math, astronomy, or science, there are plenty of educational coloring pages available to spark their interests.
#4. Challenge Options
As your child progresses to elementary school, it's important to choose coloring sheets that are more challenging and complex. You should look for options that feature intricate designs, such as mandalas, and popular characters like Marvel superheroes.
Additionally, selecting educational coloring pages that teach subjects like math, science, and history can help to engage your child's curiosity and expand their knowledge base. So the next time you hear "I'm bored" after only five minutes of coloring, try out some of these fantastic age-appropriate and engaging options instead.
#5. Educational Importance
While coloring is an enjoyable pastime, it's also important to keep your children engaged in learning activities, especially in situations where they may be staying at home. By looking for pages that teach math, language arts, social studies, history, science, and other subjects, you can help your children continue to learn while they have fun coloring.
By considering these features, you can ensure that your child has a great time coloring while also gaining valuable educational benefits.