Last updated Apr. 18, 2023 by Chim Gracia
The support some of the best mortgages refinance companies in the United States enjoy today is because of their impact on making some homebuyers' dreams come true. Ordinarily, finding a home project is not a walk-in-the-park task. However, the emergence of mortgage companies has reduced the financial burden on homebuyers.
The exciting thing about this development is that home buyer can now refinance their existing mortgage to suit their needs. Moreover, it is even much easier with the rate at which some mortgage companies are fast embracing technology.
How Mortgage Refinance Works
Mortgage Refinance is simply replacing your old mortgage with a new mortgage contract, often for a new principal and better interest rate. Depending on the mortgage contract and company, it can be your best or worst financial decision.
You can do it with a new lender or stick with the former. The essential factor is that the new contract has the potential to grant you a lower interest rate, a longer or shorter term, and probably a cashback as credit for the equity you have paid in your initial mortgage. Refinancing also removes the pressure of closing a loan deal and allows for an extension.
Refinancing your mortgage is less complicated than buying a new home. The processes are similar, with your lender asking you the same information during your initial purchase. The lender will also consider your asset, tax, credit score, income, and others, to determine if you are fit to refinance your mortgage.
In addition, you will have to provide some documents in your application process. They include bank statements, tax returns, W-2 forms, sources of funds, proof of residency, government-issued photo identity, and investment account statements. The entire process – from the application day to the closing day – takes about 48 days.
When Is Mortgage Refinance Worth It?
While refinancing is an excellent way to reduce your financial burden, you should not do it for fun. A wrong refinancing decision can lead to lots of setbacks, especially financially. However, you can refinance if the following factors occur:
Lower Interest Rates: If market rates drop after your initial mortgage, refinancing can help you save money on the lower interest rate and monthly payment. You can do this as a rate-and-term refinance loan. As a rule of thumb, you should only refinance if the rate is 1% to 2% below your current rate.
Improved Credit Score: Your credit score is essential in determining your mortgage rate. A borrower will have a lower interest rate if the credit score is excellent. In addition, you can choose to change your mortgage contract after discovering that your credit score has improved.
You Want A Shorter Loan Term: If you find a lender to help you repay your loan faster, you can take advantage of the opportunity. A shorter term means the borrower will pay less in total interest. Doing so will help you save money and pay off your loan faster. However, this means you will make more monthly payments; therefore, ensure it suits your budget before going for it. 
Get Value From Your Home: If the value of your home has increased, you can use a cash-out refinance to take advantage of its equity. Most people do this so that they can pay off their debts or finance a new project.
Best Mortgage Refinance Companies
So far, we've established that refinancing is one way to improve your financial position – however, this will only be possible with the right lender. A great refinance company will offer the right tools and resources to smooth the process and provide a competitive interest rate.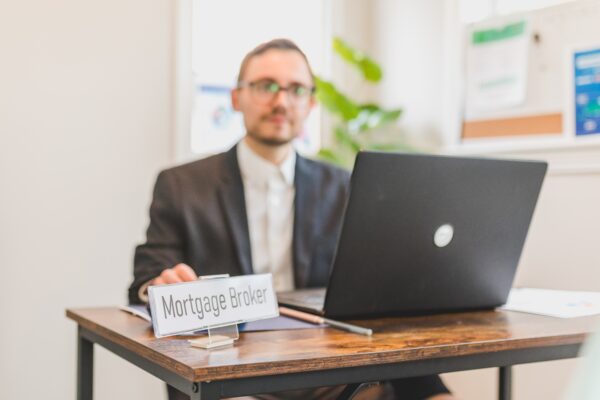 We suggest you use a mortgage refinance calculator to determine how much you can save on your loan, then compare offers from different companies. However, we would recommend these six mortgage companies as a start.
Quicken Loans (Rocket Mortgage)
Rocket Mortgage, formerly known as Quicken Loans, is one of America's most prominent home financiers. They claim to be one of the first lenders to integrate technology to make home financing more accessible. Although they are known for its powerful online presence, Rocket Mortgage also has over 3,000 home mortgage experts to ease the application process over the phone.
The company is a go-to option for new homebuyers who prefer a digital mortgage experience. They offer several loan options, including fixed-rate, adjustable rate, FHA, VA, and Jumbo loans.
Pros
They offer a convenient digital application process.
They offer quick closing: an average closing time is 26 days.
Excellent customer support.
They offer a mortgage refinance rate calculator.
Cons
They don't offer USDA loans.
You would need a relatively high credit score to get a mortgage on Rocket (620 credit score for conventional loans and 580 credit score for FHA loans).
They don't cover home equity loans and HELOCs.
Rocket doesn't allow in-person service.
The company doesn't consider alternative credit data like employment and income data.
loanDepot
loanDepot is another excellent online mortgage refinance company. They are licensed in all 50 states in the United States, with over 200 locations in 43 states.
They offer different loan options, including conventional, fixed-rate, adjustable-rate mortgage, FHA, VA, cash out, and HARP loans. The minimum credit score they require before they grant you a conventional loan is 620, while it is 580 for an FHA loan.
One feature distinguishing loanDepot from other lenders is its digital portal which uses artificial intelligence to verify clients' assets and employment status. In addition, with their digital platform, they can perform credit checks.
Pros
Digital mortgage experience.
Opportunity to waive lender fees and reimburse appraisal fees on subsequent refinances.
Available in many locations in the US.
They offer varieties of conventional and subsidized loans.
Cons
They don't provide loan rates online.
They don't cover USDA loans.
Bank Of America
Bank of America is another top digital mortgage company. Users can complete the entire application process online. In addition, the company offers multiple loan options for low and middle-income earners.
Bank of America is popularly known for the member discounts they offer. Members can benefit from their reward programs and enjoy a $600 closing cost reduction from their purchase.
Pros
Members are eligible for discount offers.
They have various loan options, including fixed-rate, home equity, FHA, adjustable-rate, VA, and cash-out loans.
They offer loans exclusively for medical professionals.
They accept alternative credit data like utility bills.
Cons
They don't offer renovation loan.
They don't provide alternative mortgages.
They don't cover USDA loans.
Guaranteed Rate
Guaranteed Rate is a fintech platform that provides customers with various financial products. They recently launched their end-to-end digital personal loan platform, where you get a mortgage without any human contact. Their services are available in 50 states in the US. 
One good thing about the mortgage company is that they post their mortgage rates online and the national average rates for easy comparison. As a result, their rates are competitive compared to the country's average rate.
They offer various mortgage options, including conventional, fixed-rate, adjustable-rate, FHA, jumbo, USDA loans, and more. Guaranteed Rate requires a minimum credit score of 620 to qualify for their loans.
Pros
They offer varieties of loans, including USDA loans.
Zero contact closing process.
Accept alternative credit data in cases where credit score is unavailable.
Offers loans in all 50 US states.
Cons
They don't offer home equity loans.
They don't also cover HELOCs, reverse mortgages, or construction loans.
Users can't access personalized mortgage rates on the platform.
PNC Bank
PNC Bank has been in the business of providing financial services for over 160 years. They are also one of the best mortgage refinancing companies you can find today. They have branches in almost all 50 states in the US, including Washington, DC. However, you can quickly get pre-approved for a mortgage refinancing online.
PNC Bank has various loan options for prospective homebuyers, including conventional, FHA, VA, Jumbo, or USDA loans. PNC Bank offers a maximum loan term of 30 years; the loan term can be as short as ten years. You must have a minimum credit score of 620 before accessing their mortgage offers.
Pros
They allow online mortgage pre-approval.
Their website has a mortgage calculator.
They accept non-traditional credit history.
They offer special loans for medical professionals.
They provide numerous grants up to $5000 for lower-income homebuyers.
Cons
You can't complete the application process online.
They don't cover home equity loans.
They don't offer home revolution purchase loans.
Navy Federal Credit Union
Navy Federal Credit Union restricts its credit offers to primarily military personnel, veterans, some qualifying civilians, and their family. They offer a few mortgage grants, including adjustable-rate, conventional fixed-rate, jumbo, and VA home loans. They also provide a specialized loan offer, Military Choice Loan, for eligible service members and veterans who have exhausted their VA loans.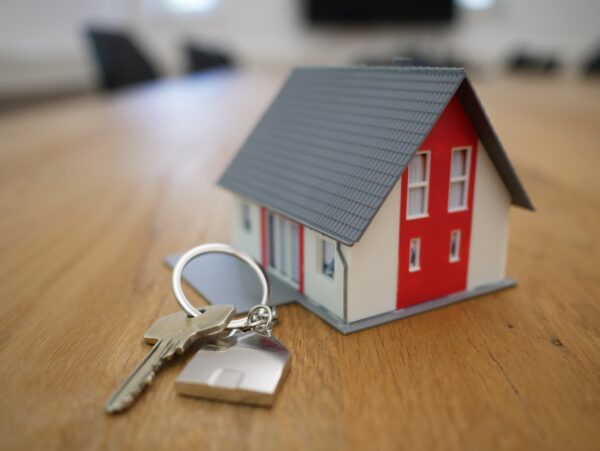 In addition, they have a Homebuyers Choice loan designed for first-time homebuyers. Such loans do not require a downpayment or private mortgage insurance.
Pros
They offer multiple zero-down mortgage refinancing for qualified borrowers.
Most of their loans do not require private mortgage insurance.
Cons
The company restricts its loans to veterans, military officers, qualified civilian workers, and their families.
They don't offer USDA, FHA, construction, or reverse mortgages.
Conclusion
Each of the mortgage refinancing companies discussed here has its benefits and drawbacks. It would help if you endeavored to do a comparative analysis before settling for anyone. As we can see, most of them offer a complete digital loan refinancing process, while others require only an online pre-approval process, followed by a physical application. 
As a borrower, it is also good to know that refinancing a mortgage at a longer repayment term lowers your monthly payment but may also increase the overall interest paid on loan. Alternatively, refinancing it with a shorter repayment term increases your monthly payment but decreases the total interest paid. Before choosing any mortgage plan, you should consider your current earnings, credit score, tax returns, investments, and other metrics.
Frequently Asked Questions
Which bank is best for refinancing?
When choosing the best bank for refinancing, the focus has been on interest rates and loan terms. However, borrowers should also consider other factors like fast closing time, easy access, customer service, and more. Banks like Bank of America, Chase, Citi, PNC, and others have distinguished themselves. 
What are quicken loans refinance?
Quicken loans is an American home financier that provides digital mortgage services.
How can I qualify for a refinance?
Although requirements for a mortgage refinancing vary with lenders, you must possess a decent credit score, sufficient income, tax report, and sufficient equity to qualify for a loan.
What types of mortgage refinancing are available?
There are various mortgage refinancing available, including conventional, fixed-rate, adjustable rate, FHA, VA, jumbo, USDA, home equity, construction loans, and reverse mortgages.
Which banks have the best refi rates?
Some lenders with low refi rates include New Day Financial, Navy Federal Credit Union, Freedom Mortgage, Bank of America, loanDepot, PennyMac, and more.