Last updated Apr. 18, 2023 by Peter Jakes
Do you know that your dressing actually speaks well of you? When you step into an environment, you may have to dress in unique attire that matches the location. When it comes to dressing professionally to work or meetings, you may be considering the price.
However, you can still afford professional dresses if you deploy some creative approaches in sticking to your budget. No matter your budget, you can still enjoy the benefit of dressing professionally while attending any official duty. How can you dress professionally on a budget? In this article, you will see 21 proven tips to dress professionally on a budget.
Why should you dress professionally on a budget?
Your career will sometimes inspire you to dress professionally. Since most professional wear is expensive, you may have to spend more money to purchase them. But you don't have to spend extra money to buy an outfit when you can save a little money from it.
So why should you dress professionally on a budget? When you think of a way to appear in a professional outfit while living on a budget, you will enjoy the following benefits.
Offset price
When you consider your budget while hoping to dress like a professional, you can offset the price while your quality clothes are at affordable prices. Before you can lower the cost of any product, you must compare the prices in different offline and online stores to get a good price.
Save more money
Most professional outfits are expensive. Hence, you must make a good budget before walking into any store or visiting an online marketplace to make a purchase.
When you shop with a budget, you can save more money and still purchase high-quality clothes to wear. However, you will have to visit many stores to find the best ways to save money from dressing professionally.
Develop better negotiation power
Negotiation is a unique skill on its own. To develop this skill, you will have to work on yourself. Some offline and online stores allow you to negotiate for professional dresses.
You can practice your negotiating skills until they actually get better with time. When you negotiate properly, you can get the seller to agree with your price. However, you will have to persuade your seller to make the person agree with your price if it actually works.
Gain more respect from people
Most people will likely address you based on your physical outfit. Hence, dressing professionally will earn you more respect among your colleagues at work or partners in a particular project.
21 Proven Tips to Dress Professionally on a Budget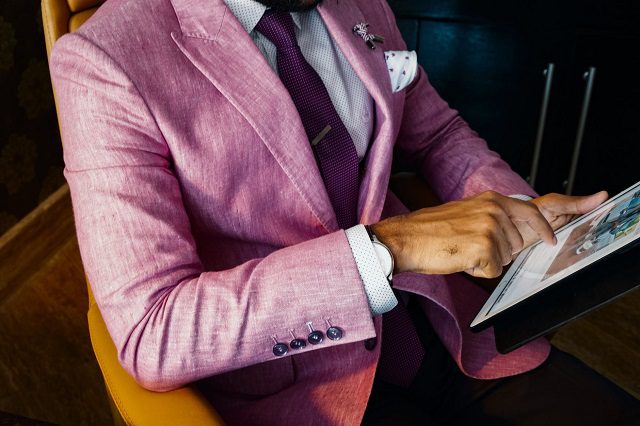 When it comes to dressing professionally under a budget, you need to consider the prices of the outfit before proceeding to complete the transaction. Since you have seen the need to dress professionally, you may consider adding new clothes to your wardrobe.
As you proceed to do this, keep in mind that you can save some money while purchasing expensive outfits to wear. The following 21 proven tips to dress professionally on a budget will enable you to save more money and enjoy decent clothes as well.
Search for alternative brands
Most professional outfits are expensive and unique. Most top brands are seriously searching for a great way to dominate the market.
They go the extra mile to produce high-quality fashionable clothes that cost thousands of dollars. If you are hoping to dress professionally on a budget, you should find alternative brands to meet your professional needs.
For example, if your initial desire is to buy a Gucci suit, you may consider finding an alternative brand to save money and still enjoy the quality dress.
Since Gucci and other top fashion brands sell their items at costly prices, your goal should rely on finding cheaper alternatives to these top brands.
Top brands such as ASOS, UpWest, Boohoo, TopMan, J.Crew, and more. As you carefully select another affordable brand, ensure that the quality of the dress is maintained to avoid regretting your action.
Focus on Affordable Quality Outfits
Your primary interest may rely on purchasing your professional clothes on a budget. But you should not exclude quality from your focus. In fact, the quality of a dress is what determines its professional look.
Some new brands understand that everyone wants to save money while hoping to dress professionally. As a result of this, they rely on marketing poorly designed clothes to people. If you fall victim to them, you will surely regret not saving more money to buy quality clothes.
Instead of buying from any brand, find trusted and reliable affordable brands to complete your purchase with them. The good news is that you can always get that professional outfit for a less expensive price when you buy from a reliable source.
Never purchase professional clothes for one event
Most people are so fascinated by an event that they buy a single style of cloth for such an event. When you hope to dress professionally on a budget, you should never purchase a dress to use only for once.
Your outfits should be able to satisfy other future events to enable you to save more money. You can also save yourself from the stress of buying new clothes for future occasions. However, some events may require specially designed outfits from you.
As you move to buy these clothes, focus on buying something unique and reusable. Hence, your focus should also rely on buying high quality to avoid extra spending of money in the future.
Shop online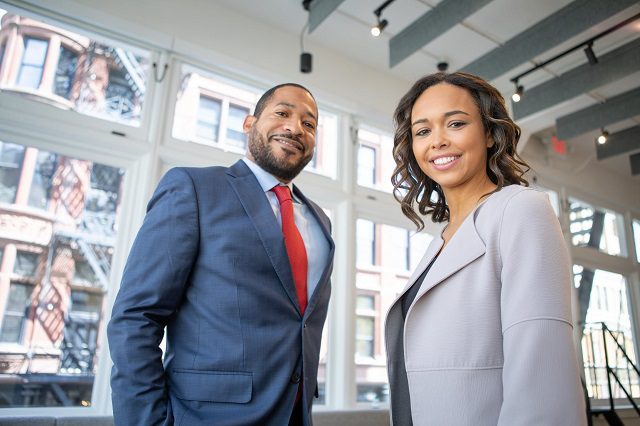 Most people never noticed the power of shopping online. If you are hoping to buy a professional dress on a budget, online shopping will enable you to save money while maintaining quality.
From time to time, most online stores often remove great discounts from their products. You can buy your clothes at a better price whenever you are opportune to come across such an offer.
In some online stores, you can receive coupons whenever you purchase an item. As your coupon continues to increase, a time will come when you use it to buy a product. When you compare shopping online with shopping offline, you will realize that you will benefit a lot and still enjoy comfort while making a purchase online.
Begin with staples
When you have to appear professional in any environment, you should begin by wearing the best outfits that match your profession.
Since you intend to dress professionally on a budget, you may not have enough money to buy all the essential clothes required for your career. However, you can start with the basic clothes and slowly purchase more clothes in the future.
If you are meant to appear in the professional environment about five times a week, you may consider starting with six different outfits. If six clothes will cost you more money, you can stick to five.
Instead, you will learn how to interchange your clothes so that your co-workers and employer will not detect you are dressing on a budget. When you are financially buoyant, you can fill up your closet with several designer wears.
Buy in bulk
One secret of buying clothes at a much more affordable price is to buy in bulk. Most sellers will be glad to see you order several professional clothes at a goal. They may envy you and offer you other benefits to ensure that you are a happy returning customer. In fact, buying in bulk has been considered a unique strategy to save money.
Since clothes are items that could last for a longer time without expiring, you may consider buying as much as your pocket will afford. Carefully plan your budget before stepping into a store, or purchasing from a trusted online store.
At least, you should be aware of the exact amount you budgeted for clothes. When you realize that the budgeted amount may not buy you enough clothes in bulk, you may consider eliminating some items from the list. Through this strategy, you will save money and dress professionally as well.
Study your colleagues' outfits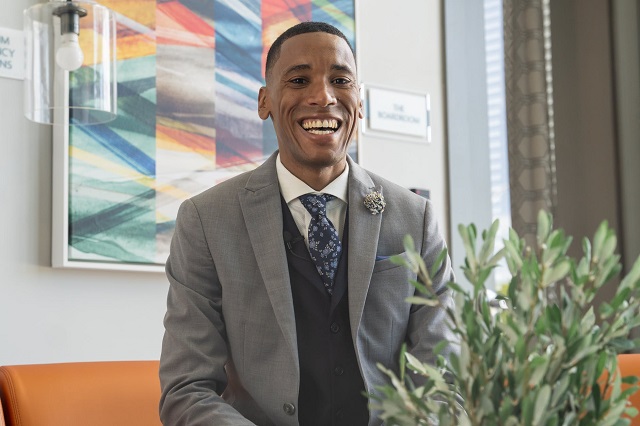 Before walking into a new environment with your professional clothes, you should devote your time to studying your colleagues' outfits. You may never realize the benefits that come with taking this action.
You cannot conclude on your budget if you don't know exactly the clothes styles required in such an environment. For example, if you are newly employed in a company, you are supposed to learn about the regular outfits' rules and regulations guiding the employees of such an establishment.
The essence of learning about this culture of dressing is to gain the sense of dressing professionally in your new working place. When you complete this study, you can use the newly acquired knowledge to plan your shopping carefully.
Plan shopping according to your budget
Your financial planning for new clothes should match your budget. While making these plans, you don't have to make any assumptions. Focus on working with facts. Firstly, you have to learn about the exact prices of goods sold across different online stores.
This information will enable you to plan your shopping accordingly and buy professional outfits within your budget. After learning about the prices, you should read product reviews in different online stores.
The knowledge that you acquire from reading these reviews will direct you on how to purchase only professionally made clothes only. In most reviews, customers often express their satisfaction with the product. You can learn from these experiences and avoid shopping right.
Go for simple clothes
When it comes to dressing professionally, most people will prefer to wear clothes made with several fashionable designs. But there are still thousands of simple clothes, worn by professionals in different fields.
Instead of purchasing clothes that will push you towards spending more money, you can opt for simple clothes. Some of these simple clothes will give you a professional look and help you save money. Keep in mind that some simple clothes are listed at a high price.
The price of the outfits highly depends on the materials used in making them. If the clothes are made with high-quality material, the price will surely rise and may be too expensive for your budget. But if the particular simple attire is above your budget, go for alternative clothes.
Choose your style according to your budget
Before you consider searching for professional clothes to buy, you should have a particular style in mind. If you fail to choose your style based on your budget, you may end up spending more money than you early anticipated.
Almost every piece of clothing is made to satisfy a particular purpose. Their prices may also depend on a specific style. Endeavor to have your style of clothes in mind before visiting any store to make a purchase.
If you prefer to wear luxury clothes, you may consider changing your opinion about clothes when working with a budget. When you earn more money, you can be confident enough to make other choices and upgrade your style.
Review your old clothes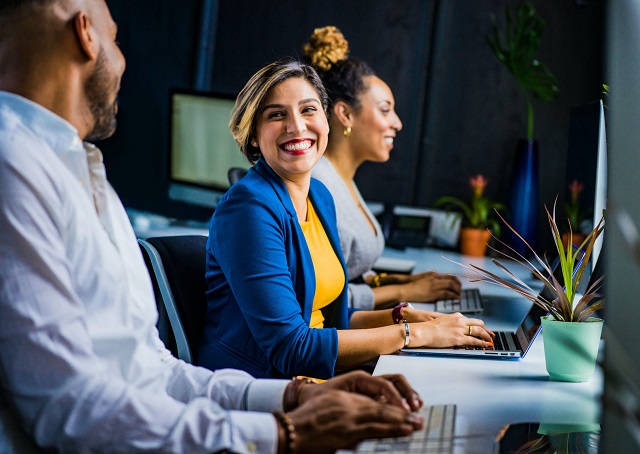 You may become too fascinated with the idea of buying new clothes that you may neglect to review your old clothes. However, some of your old clothes can make real sense in helping you to reach your goals.
Keep in mind that some of your old clothes with professional looks can enable you to dress professionally when you are on a budget. You should not ignore the power of old clothes.
If the clothes have torn, you may consider stitching them and managing them for a particular period. You can always upgrade your clothes in the future when more money comes your way.
But if the old clothes cannot add a meaningful look to you, consider excluding them from your new dressing style.
Sell your old Clothes to purchase new ones
When you realize that your old clothes do not meet your professional demand, you may consider selling them, and use the income to buy new clothes.
Aside from using the money to increase your budget, you will also free up some space in your closet for new clothes to be accommodated. Before you consider selling off the old clothes, ensure that they are clean enough to attract buyers.
Platforms such as ThredUP, Decluttr, and many others are created to help your used clothes online. You should take advantage of these platforms and connect with potential buyers who will purchase your used clothes and fund your newly created budget.
If you have enough used clothes in your closet, you may even generate enough income to fund your new budget completely.
Choose a side Hustle to Offset more prices
Most professional dresses come with a price. Hence, you need to plan your budget carefully to ensure that you have enough money to fund this budget. When you realize that the amount you have is not enough to finance your budget, consider choosing a side hustle to offset more prices.
There are several side hustles which you can use your spare time wisely to earn some money. But as you select this side hustle, ensure that your main hustle is not affected in any way. Some of the side-hustles you can choose from include, driving for Uber or Lyft, Freelance writing, Virtual Assistant, and more.
Some of these side hustles may demand that you learn the process and understand the basic ways to make your dreams become a reality. If the side hustle you prefer is demanding, consider choosing another suitable side hustle to lessen the task.
Work with a realistic budget
When you hope to dress professionally, you have to work with a realistic budget to attain greater milestones within a specific period.
If you set a budget greater than your income or savings, you may have to wait for a longer period before satisfying this need. A realistic budget must not contain items above your expectation.
This implies that every item you add to your budget must be affordable and within your reach. For example, if the total amount you crafted for your budget is about $1,000, you should devote your time and energy to find items within this specific budget and add them accordingly.
Work with time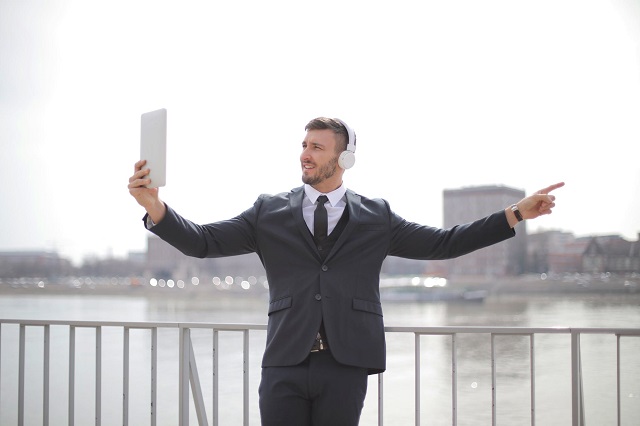 Whenever you create a budget, consider working with time to meet your plans. Keep in mind that inflation can occur at any moment. This can increase the price of clothes and affect your initial budget.
Hence, if you are working on a budget to dress professionally, you must work extra hard to purchase the clothes within a while. If you realize that your chances of meeting your goals are limited, you may consider readjusting your budget and creating a longer plan. No matter what your initial plans turn out to become, endeavor to work with time.
Compare Prices
While working with a budget, one of the best ways to reach a greater milestone is to compare prices. When you compare prices, you will surely get good offers from sellers. You don't only compare prices in online marketplaces, you can also do the same in stores within your localities.
Some stores prefer to sell items more expensive than other stores. People that fail to understand this trick are quick to make a purchase. If you actually want your initial plans to work well for you, find stores that offer the best prices.
This action will surely give you a lot of advantages to avoid overspending while shopping for clothes.
Share your Budget Plan with the Store Owner
This strategy enables the store owner to provide you with quality clothes within your budget. However, some store owners may likely take advantage of this opportunity to sell low-quality clothes to you.
Hence, before sharing your budget with the store owner, ensure that the person is trustworthy. In a situation where you are just meeting with the person for the first time, you may find it challenging to trust the person a bit.
But since you are working on a budget, you may learn to trust store owners a little bit. Keep in mind that this strategy can only work when the store owner is open for chat and negotiation. If the store owners adhere strictly to selling without interacting with the customer, you may not be opportune to share your budget plan with the person.
But, you should not be discouraged from talking to the store owner about your budget. Maybe, you may be lucky enough to get a better offer from the person.
Learn from people's experiences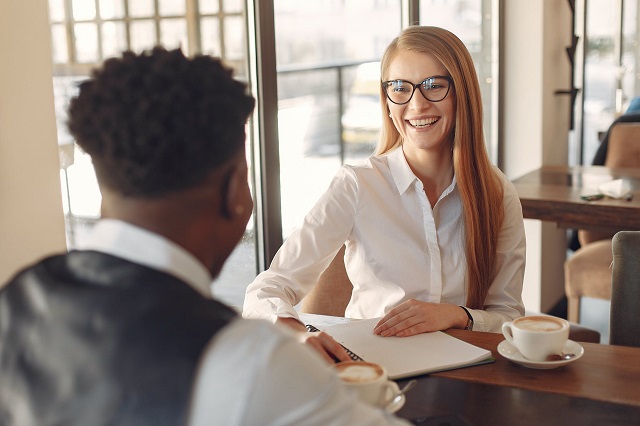 If you prefer to shop online, you can learn from people's experiences and plan accordingly. Never patronize an online store with bad reviews from customers.
The moment you begin to see negative reviews from people, keep in mind that this is a red flag that you must avoid at all costs. There are always other options to deploy and avoid wasting your money on inferior clothes.
Endeavor to discover new brands
There are thousands of fashion brands across the world. Some of these brands are still new to the market. Hence, they offer their products at affordable prices.
If you discover new brands fast enough, you can purchase high-quality materials at affordable prices. You should not rely on wearing clothes made by fashion brands. Learn to think outside the box to discover clothes with great discounts.
Learn to Negotiate for prices
The power of negotiation can enable you to reach your goals and buy experience clothes at more discount prices. However, not every store owner is open to negotiation. Some store owners prefer to work at a fixed price.
If the store does not allow you to beat down prices, you may consider finding a seller that will allow you to negotiate for clothes. When you have room to negotiate prices, you can always beat down prices and save money from your purchase.
Stand by your Decision
Most people find it challenging to stick to their decision. When you cannot make a decision and stand by it, you may make the wrong choice. Poor decision-making can make you spend your budget on another item.
For example, if you have budgeted $1,000 to purchase your clothes, a need may arise and make you lose the money within a twinkle of an eye.
If you cannot make a good decision to find another means of sustaining that need, you may never fulfill your goal of buying new clothes. Hence, you learn how to make great decisions and stand by them.
Conclusion
Thank you for reading this article up to this length. If you are still reading, it implies that you are highly inspired to learn how to dress professionally on a budget.
While making your plans to dress professionally, you should learn how to create a unique budget and stick to it. There are several clothes in the market that could meet your budget. Create a budget and focus on buying every item within your budget.