Last updated Aug. 22, 2022 by Jessica Green
The internet makes it possible to get a lot of free things. There are sites that offer free things like clothes, furniture, brushes, and more.
If you are in need of new clothes for an occasion, here are some legit ways to get free clothes online.
Legit Ways To Get Free Clothes Online

Earn Rewards Points
Joining a rewards website that pays you with points that can be exchanged for money is a great way to get free hoodies, t-shirts, jeans, and shoes.
There are several ways to earn points online. You can earn points by partaking in surveys, watching movies, playing games, and more. Once you earn points, you can convert them to cash and buy clothes.
Some sites pay you in cash while others let you exchange your points for gift cards.
Visit Freecycle.org
Freecycle.org have established a lot of outlets around the world. The site provides free items that include clothes.
Every item on Freecycle is free, this makes the site a great place to get free clothes.
Freecycle is packed with a lot of items. To find clothes, you need to put in some effort searching.
Join Referral Program From Online Clothing Stores
You can receive free clothing from referral programs offered by several shops. Some clothing stores enable you to get free clothes when you refer a friend. Your friend will also benefit from this.
How to Get Free Clothes From Shein
Here's a step-by-step guide on how to get free clothes from SheIn
Sign up for an account on the SheIn app or log in to your existing account
Once you are registered, click on the "free trial" menu.
Look through the various free trial items and choose the fits your needs.
Enter your postal address and dress size after choosing
Send in your application for free clothes
Shein evaluates each application and notifies users who have been accepted on the free demo website.
If your application is rejected, Shein will notify you with a message that says "Failed".
If your notification reads "Approved", Shein will ship the clothes to you with no costs attached.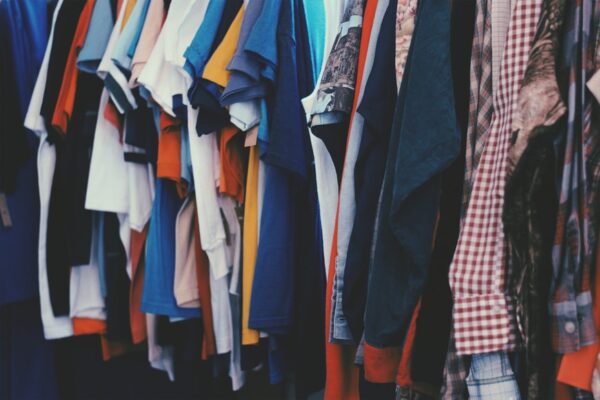 Frequently Asked Questions
How do you get free clothes on Roblox?
To get free clothes on Roblox, visit Roblox's official site and navigate to the Roblox catalog menu. Once you click on the menu, a list will appear. Choose "Accessories" or "Clothes". Next, choose "Cost (Low to High). After this, click the "Get Now" button to access free clothes.
How can I get free summer clothes?
You can get free summer clothes by participating in online store referral programs in order to get rewards. You can also visit sites like Craigslist, Freecycle, Rehash, Freegle, and Swapstyle to get free clothes.
How can I get free shirts?
You can get free shirts by joking a contest or giveaway organized by firms. Some brands that give out free shirts include ENVMENST, MyCooler, E&J Brandy, The Turkey Hill Dairy, and more.
How do I get free stuff from companies?
You can get free stuff from companies by sending a personal email to the company's email address. Most businesses with a website have a section that reads "Contact Us". This section contains an email address.