Last updated Jan. 3, 2023 by Benedict Osas
Food is essential for human survival, and even if you don't love to eat, you still need to eat to get the energy for your daily activities. For foodies, you should know that your love for food and dining out doesn't necessarily need to leave you bankrupt. You could even be able to use it to supplement your current salary.
Apart from getting paid to eat food, you can even get free hotel stays and the opportunity to eat in the best restaurants around you for absolutely free due to your love for food.
There are many ways out there for you to get paid to eat food. You can continue reading this article to discover ways you can go about this.
That's if you're a food lover that would like to get paid to eat food or probably just the type that just eats to survive but won't mind earning money in return for eating without the hassle of cooking for yourself.
How Do You Get Paid To Do Mukbang?
How you get paid to do Mukbang will depend on your platform to post your videos or Livestream the videos of yourself eating.
Before anything, you should ensure you're comfortable eating on camera and make the videos entertaining by adding your personality to build a large following and get a massive number of views.
Ways You Can Earn From Mukbang
Suppose you're using YouTube, a popular platform to post Mukbang videos. In that case, you earn revenue from ads once YouTube approves your channel for monetization, which is after you meet certain requirements.
Another way you get paid to do Mukbang is through sponsorship. Once you've gathered enough followers on your videos, brands contact you directly to mention their products, and you charge them a fee.
You can also stream your videos on Twitch; you earn money with sponsored ads, getting donations from your audience that loves your videos, using Patreon and affiliate programs.
If you're using Facebook and Instagram to Livestream your Mukbang videos, you get paid for sponsored posts on your page for restaurants and food brands. You can also get paid to mention a brand product or restaurant while streaming your videos.
How Can I Get Paid To Eat Online?
There are several ways you can get paid to eat online. One primary method is searching online for food product testing to bring up the list of companies needing food testers.
Then, you can look up these companies and their requirements to see which one you're good to work with. After that, sign up with the company and provide your information so they can contact you when they need your service.
Another option is reviewing restaurants for websites and magazines.
When eating out, you can save money using one of the many cashback apps available, such as Ibotta, Seated, and others.
Also, by joining a panel, you can participate in online polls about food and nutrition. In exchange for financial compensation, panel members are requested to share information about their eating habits as part of a commercial survey.
How Do I Become A Food Tester?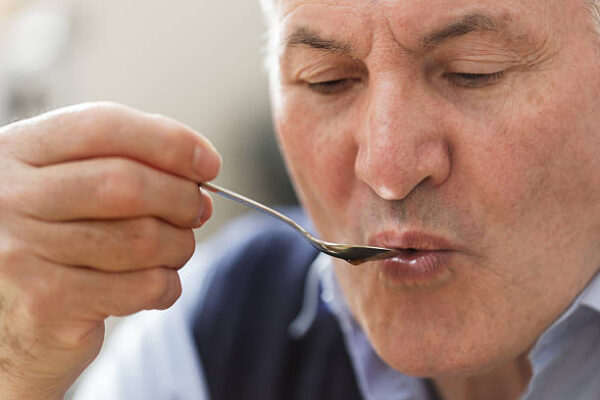 A food tester is a professional whose duty entails tasting the food that another person made for certain characteristics and quality.
Irrespective of your educational level or experience, you can become a food tester and have a thriving and rewarding career. Here are steps to follow to become a food tester:
Develop Your Sense of Taste
Developing your sense of taste is the first step toward becoming a good food tester. It's not enough that you can taste the usual sweet, bitter, salty, sour, and umami taste. You've got to train your palate to be able to identify these tastes separately and when blended with other ingredients.
Improve your sense of taste by trying out new foods and focusing while eating. Doing this enables you to tell and analyze the flavor you can taste and how different flavors blend.
Learn How To Express What You Taste
It is not enough to have a splendid palate and identify flavors. You should also be able to describe how the food you're eating tastes at every point in time.
You ought to be able to analyze and correctly mention what you're tasting and how the different ingredients in a food blend with other people around you.
Take A Palate Training To Become A Professional
To increase your chances of having a successful food testing career, you can take courses and workshops that provide this education without necessarily needing to go to a culinary school.
Once you're professionally certified after taking the course, then you can go ahead and apply for a food tester job.
Apply For Food Testing Jobs
After taking all the previous steps, you're now ready to apply for a job. Start with low-level jobs to garner experience to prepare you to take on senior food tester jobs.
The entry-level jobs for food testers include consumer food tasting opportunities. They are part-time jobs offered by food manufacturing companies to test theory food products for money.
After getting entry-level food testing jobs, ensure that you keep developing your palate with new foods and keep up with consumer trends.
You can do this through inquiries on ingredients consumers use, how they cook them, and the taste they expect to get to be up to date and advance in your career field.
Get Paid To Eat Food (9 Best Ways)
There are several ways to indulge yourself if you love eating, you won't only get to eat delicacies, but you will also get paid.
Outlined below are the nine best ways to get paid to eat food.
Start A Food Blog
One of the best ways you can get paid to eat is by becoming a food blogger. You can launch your food blog within minutes by getting a domain name that tells readers what the blog is about, a server, and a suitable theme.
It would be best if you went for a food theme. Then, once your food blog is up, you can start posting content, be it reviewing the food you ate at restaurants, sharing recipes for your best meal, and so on.
Then, when you start getting an audience with similar interests that love what you're doing, it will be easy for you to monetize.
You can generate income from your blog in several ways, including sponsored posts and reviews, affiliate marketing networks, and sponsors.
The amount you earn through this method will depend on the number of your audience. That's why you should consistently put out quality food content to build a good audience.
As a food blogger, you could even become a brand ambassador for food manufacturing companies or get the opportunity to get paid to travel and eat.
Become A Professional Food Taster
Another good way to get paid to eat food is by becoming a food tester. As a food tester, you get to taste the food before anybody else before they get to the market.
If you decide to become a food tester, your job will entail sampling new food products for companies or restaurant menus.
Your income would primarily depend on the company or restaurant and its location and your experience level with food tasting, although the average wage is $15 to $20 per hour.
You can work remotely or in-house as a food tester for companies like Nestle and General Mills. Other restaurants would require that you taste different kinds of food and tell them your opinion on them before they put it on their menu for buying customers.
McCormick Product Testing and many frozen food companies also recruit food testers.
Become A Food Critic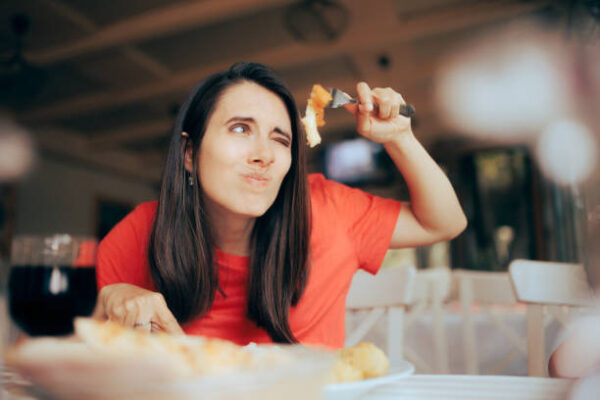 A food critic evaluates restaurants and publishes their observations and findings. Becoming one is an excellent way to get paid to eat, and it's something you can make a promising career of as it requires a minimum bachelor's degree in fields like journalism, English, and the like.
As a food critic, you should have excellent communication, creative writing skills, and a good knowledge of food. It also requires you to be honest and unbiased while writing your reviews.
You get paid to review restaurants, their food, customer services, and ambiance. A food critic could work with magazines, travel guides, and websites like Eating Well, Bon Appetit, and many others.
Food critics can earn up to $40,000 in a year or more, depending on their experience level.
Start A YouTube Channel
You can also earn money while eating when you start a food YouTube channel. First, it's very easy to create a YouTube channel. Then, you start posting food-related content, like trying out different types of foods or trending recipes and informing your viewers how the food tastes and looks.
Once your content is good, and your reviews are genuine, your subscriber count increases as more people would trust you to tell them about the latest food recipes and how it tastes before they try them out themselves.
You get money from the ads the platform automatically inserts in your videos and can also earn from sponsored ads from food brands and food reviews.
Get Paid To Eat Food On Camera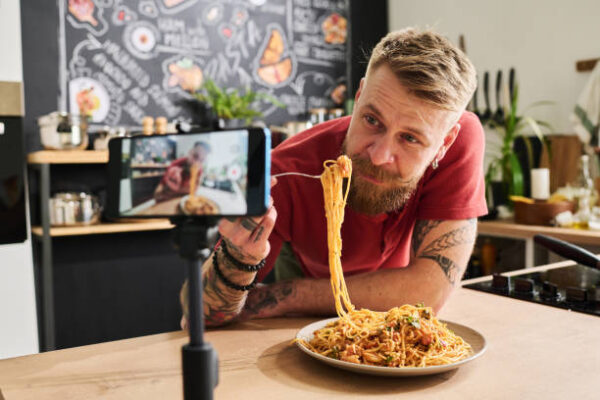 You can eat food on camera and Livestream your eating on any online platform of your choice, Facebook, Instagram, Twitch, or any other medium, and get paid.
This trend of eating food on camera started in South Korea, where it's called Mukbang, meaning; eating broadcasts, and has now become popularly known and practiced in countries all over the world.
You can earn money from your live streaming platforms while eating and chatting with your viewers by including sponsored ads, commercial advertisements, and affiliate links.
Get Cashback When You Eat Out
You can also earn cashback when you eat out or buy any food products. With this, you won't have to miss out on fine dining at restaurants because of your account balance.
Numerous apps offer these cashback rewards, and some of them are GetUpside.
Using the GetUpside app, you get cash back when you eat out in your favorite restaurant or when you do groceries. The app pays directly into your bank account, PayPal, or e-gift card.
Another app is Gambeal, with which you earn cashback from eating at incredible restaurants and giving feedback about your visit.
Spent, Seated, drop, and many other apps also do this.
Become A Restaurant Mystery Shopper
Restaurant mystery shoppers exist, but you might not have heard of them. They are paid to visit eateries, including restaurants, ice cream shops, bars, and hotels, to provide feedback on the quality of their menu items, service, and overall atmosphere.
Businesses primarily use the service as a quality control measure to assess how they're doing. But, by extension, it has offered another means for food lovers to eat and get paid.
Organizations like Mysterydining.net, Coyle hospitality, TrendSource, and MarketForce are also restaurant mystery shopper organizations. They take you on as a restaurant mystery shopper and pay you to eat in hotels and restaurants.
Some even give you free hotel stays in addition to payment. A lot of them require that you provide them with a detailed report of your experience, observations, and opinions.
Generally, you can make from $20 to $40 for a job, and it's highly flexible, with no work schedule.
Participate in Paid Food Studies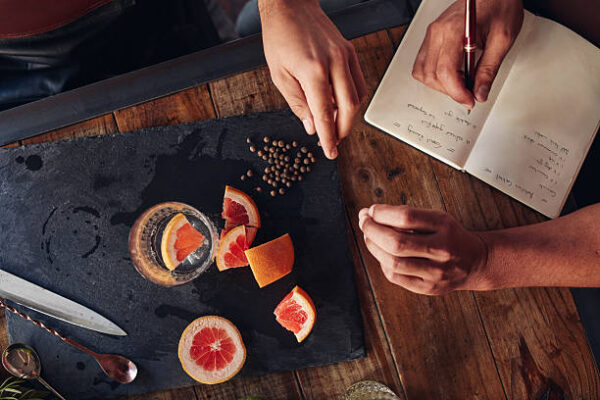 Another way that foodies can eat and get paid is to participate in a paid food study. Food studies are carried out by food research companies, food manufacturing companies, farm food producers, and many other food-related corporations.
You, as a consumer, are invited to participate in studies involving food and nutrition in exchange for compensation alongside product designers, food technologists, and quality managers.
To participate in one, you can search if any food research company in your location is conducting paid focus groups on food and nutrition.
You can also check with colleges in your locality to know if they're looking for participants for any food research studies they may be conducting, or probably contact a dietitian or nutritionist about this opportunity.
You could look out for announcements about paid research studies on groups in the local newspaper, community bulletin, or online.
Become A Social Media Influencer
Social media is the digital marketplace for online content creators of different niches including the food niche. You can curate your social media channels be it Facebook, Instagram, or TikTok, to showcase your love for food to the world and build a following from which you can make money.
You can start posting about your favorite restaurants and their delicacy menu to your followers, earn free meals from this restaurant, and even get paid for sponsored posts. In addition, big brands use food content creators on social media as ambassadors for some of their products.
Keep posting what you love and what your followers enjoy. Who knows, you might just be a post away from becoming your favorite food brand ambassador or even getting paid to eat at exclusive events and dinners.
Frequently Asked Questions On Getting Paid To Eat Food
Some questions are usually asked by people who want to know more about getting paid to eat food and their answers. Some of these questions are listed here with responses to them. So, take your time to read and learn more about it.
How Can I Get Food Without Money?
Numerous options exist for getting food when you have no money. A great option is to become a "mystery diner" for a service. It entitles you to a free meal at a local restaurant or fast food business in exchange for an honest review of your experience.
You can also get free food when you go to new supermarket openings and restaurant launches and when you sign up for free food samples from food manufacturing company websites.
Would People Pay To Watch Me Eat?
While it's true that some people will give you money either through Patreon or donation to watch you eat, the best way you can earn enough money through posting videos of you eating is through sponsored ads and brand sponsorship.
You earn because your viewers always watch your videos, enjoy them, and support you by clicking on ads and supporting the brands that sponsor you.
Can You Get Paid To Travel And Eat?
Yes, you can get paid to travel and eat, which is a perfect opportunity for food lovers to explore the world and taste a variety of local cuisines.
You can get this opportunity if you're a food critic or a food content creator, be it on social media, YouTube, or any food blog.
Moving Forward
It is possible to earn money through eating, and several ways are listed above. You can either create food content on social media channels or start a food blog.
If you enjoy dining out, you could probably become a mystery restaurant shopper, where you get paid to eat at good restaurants.
There are plenty of other choices up there; pick the one that works best for you and enjoy getting paid to eat anything you want!