If you're looking for a budget template, you've come to the right place. We've put together this list of our best free Google Sheets budget templates to help you track your spendings and save money.
Each of these budget templates provides users with unique features.
DaveRamsey Google Sheets Budget Template
Dave Ramsey's budgeting template is an excellent option for beginners who can't create a budget with Google sheet template.
This budget template comes with a feature that allows you to import your financial data from Mint.
Vertex42 Budget Template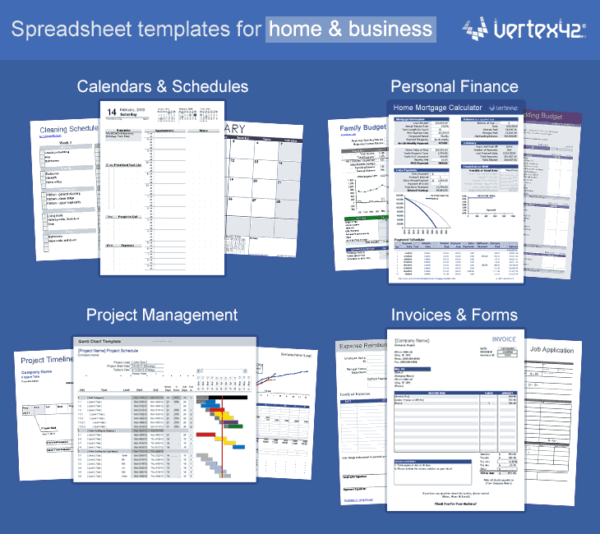 The Vertex42 Google Sheets Budget Template is a free budget template that can be used to create household budgets.
The template comes with pre-made cells, but it allows you to add columns and rows.
It's a simple budget template that doesn't require advanced knowledge of Google Sheets or Microsoft Excel. Anyone with access to Google Drive can make use of this template.
HomeZada Google Sheets Budget Template
HomeZada's Google Sheets Budget template is a free budgeting tool that enables you to record and track your expenses and income.
With this template, you can gain insight into expenses and savings. This template comes with sections for tracking bills and credit cards payments.
Make a Lemonade Google Sheets Budget Template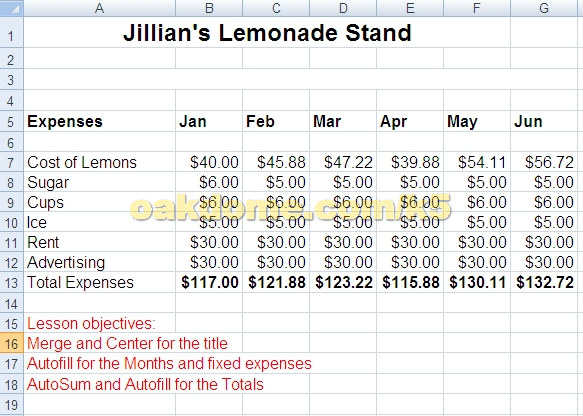 This free Google Sheets budget template is a good choice if you desire to get your finances in order.
It's simple and easy to use, with plenty of room for customization.
Sell My House Quickly Calgary Google Sheets Budget Template
This template is a good option if you intend to sell your house. It comes with rows and columns that give you a 360-degree view of the cost of selling your house. It can also be used to calculate the cost of moving, renting, and buying a new home.
This sheet will help you determine how much money you need to sell your property. The first section calculates all the expenses associated with selling a home and the cost of listing the house online or through real estate agents.
The second part is where you enter all relevant information about yourself like your current income, previous years' tax returns, and credit card debts.
Financial Mentor Google Sheets Budget Template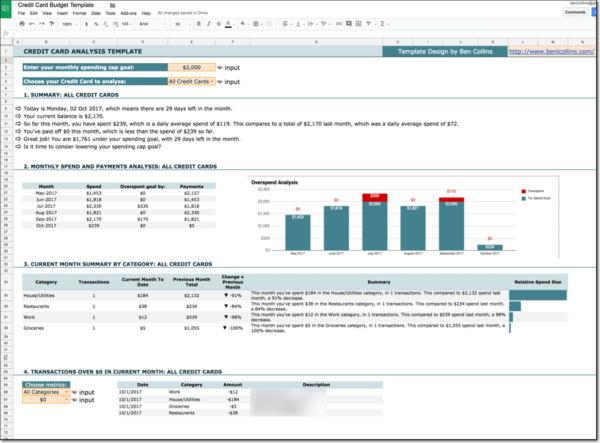 This template is best for beginners who are new to budgeting and want a simple, easy-to-use tool. It's also free.
Additionally, this template is available in English and Spanish on Google Drive.
Mint.com Google Sheets Budget Template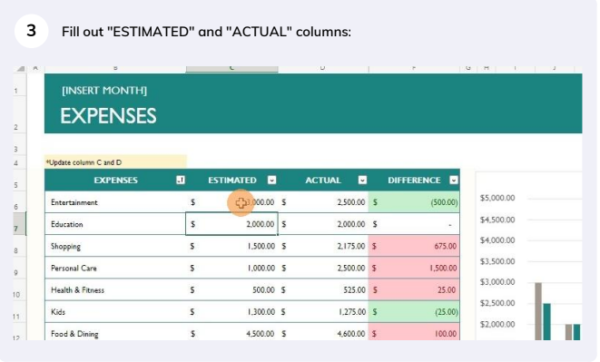 Mint is one of the most popular budgeting tools out there. With this template, you create a simple Google sheets budget.
The template is designed specifically for Mint users who want to track their finances on Google Sheets—so if you're a Mint user and have never used Google Sheets, Mint will give you a headstart.
With Mint, you can perform the following:
Track your spending by category and account.
See where your money goes with easy-to-read charts and graphs that show your spending trends over time.
Finances Made Simple Google Sheets Budget Template

This budget template is designed to help you get a hold of your finances. It's easy to use, accessible, and available in multiple languages.
In addition, these templates allows for easy customization.
Money Under 30 Google Sheets Budget Template
This template uses the traditional budgeting method. You can review your spending record with this Google Sheets template. It also enables you to view your past spending habits and progress.
The Money Under 30 template comes with a savings goal functionality that encourages you to set money aside for future purchases and emergencies.
Mvelopes Google Sheets Budget Template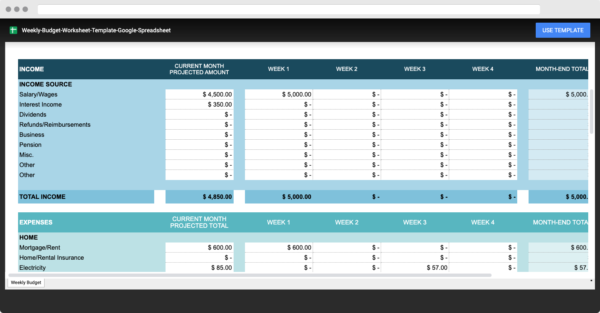 If you're looking for an easy way to manage your money, Mvelopes helps you to save money and stick to your budget.
The app allows you to set financial goals, track spending, and set aside funds for emergencies. Mvelopes also has a free version that comes with some limited functions.
InvestmentZen.com Google Sheets Budget Template
InvestmentZen is a Google sheet budget template with a straightforward and easy-to-use interface.
This budget template will help you track your investments in order to provide reports on your progress.
InvestmentZen can be customized to meet your needs.
Frequently Asked Questions
What is the 50 30 20 budget rule?
The 50 30 20 budget rule is a rule that helps you to reach your savings goals. The rule itself is simple. It means that you should save 50% of your income, spend 30% on needs and 20% on wants.
Do small businesses use Google Sheets?
Yes! Small businesses make use of Google budget sheets. Businesses of all sizes require budget sheets to track all their data and operations.
How do I make a weekly budget on Google Sheets
Google Sheets is the perfect tool to keep track of your weekly budget. It enables you to review how much money you have left to spend at the start of each week. Here's how to make weekly budgets on Google sheets.
1) Download the template
2) Enter your income, expenses, and savings made in the previous week
3) Enter your income, expenses, and savings expectations in the coming week
4) Check out a summary of your budget in the "Dashboard" tab
In conclusion
Each of these unique templates provides users with something different and can best be utilized together to get the best results.