Some of the links in this article are "affiliate links", a link with a special tracking code. This means if you click on an affiliate link and purchase the item, we will receive an affiliate commission.
The price of the item is the same whether it is an affiliate link or not. Regardless, we only recommend products or services we believe will add value to our readers.
By using the affiliate links, you are helping support our Website, and we genuinely appreciate your support.
Last updated Sep. 27, 2022 by Benedict Osas
There are different ways you can earn money; so far, you have a smartphone and internet connection. You can earn money for doing even the most essential thing like eating and of course, walking.
Apps like Sweatcoin pay you to walk, which is quite interesting because not only will you get numerous health benefits by participating in walking activities, but you also get extra cash with these apps.
Asides from Sweatcoin, there are other apps like Sweatcoin that you can download to get paid to walk. With some of these apps, you can earn PayPal cash, while others grant you gift cards from your favorite brands.
Some of these apps even support charities and local businesses. You can find out more about these apps below. So, you can go on reading this article to discover the best one for you and start earning for every step you take.
Best Get Paid To Walk App
The best get-paid-to-walk apps you can install to start earning money are Sweatcoin, LifeCoin, Charity Miles, and StepBet. You can take advantage of these apps to earn extra cash and other rewards.
Walk and Earn Crypto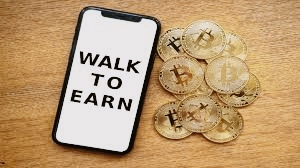 Different mobile apps let you earn crypto as a reward for walking. Some of the best ones you can install include Sweatcoin and LifeCoin.
How Many Steps Are 2000 Sweatcoins?
Generally, for every 1000 steps, you earn one Sweatcoin, so for 2000 Sweatcoins, that's equal to 2,000 000 steps. This means you need to take 2 million steps to reach 2000 Sweatcoins.
What's That App That Pays You To Walk?
Apps that pay you to walk are Evidation, FitPotato, Fit For Bucks, and Earthmiles. You can also earn cryptocurrencies when you walk with apps like Sweatcoin and LifeCoin.
How Can I Get Free Paypal Money?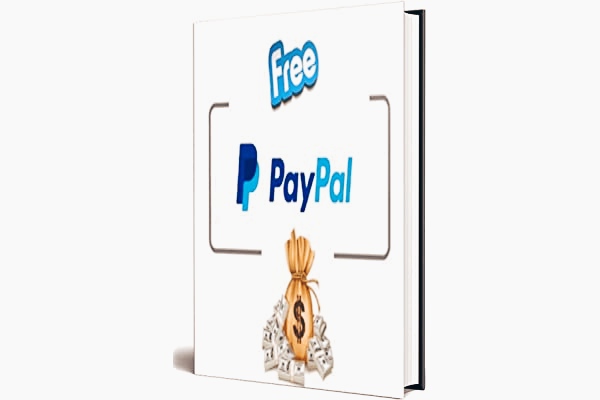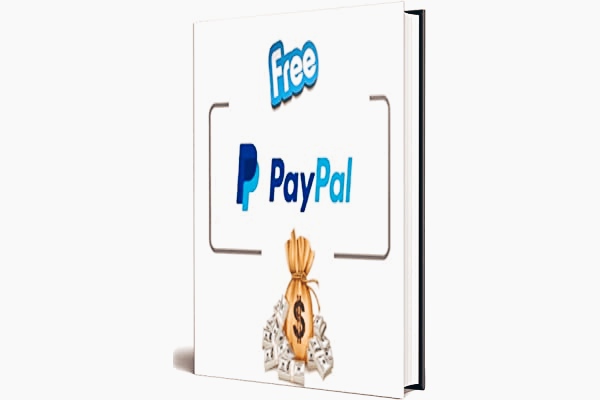 You can get free PayPal money by downloading get-paid-to-walk apps, completing online surveys, and earning cashback from online shopping.
How Can I Make Money Just Walking?
You can make money by walking when you install and sign up on any get-paid-to-walk or exercise apps like Yodo, Evidation, MapMyFitness, and Sweatcoin.
Some of these apps offer rewards in the form of PayPal payments, gift cards, charity donations, and even cryptocurrencies.
30 Apps Like Sweatcoin To Get Paid To Walk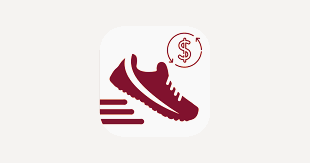 Outlined below are thirty apps like Sweatcoin you can choose from to pay you when you walk. Let's take a look at them.
Wellcoin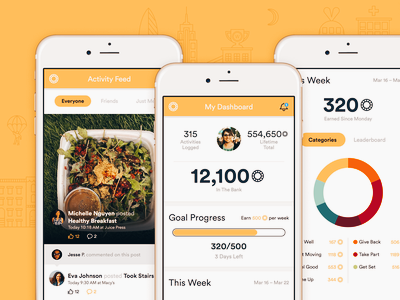 One app that's similar to Sweatcoin is Wellcoin. This fitness app rewards you for engaging in physical activities that benefit your health. Once you install the app and start participating in health-related challenges, you earn rewards upon completion of these challenges.
Other than running and walking to earn points, you also earn points when you choose to eat healthily, sleep well, and take the stairs. And the coins you get grants you gift cards for groceries, gift cards to classes at a local fitness studio, and others.
Lympho
Lympho is an app like sweatcoin that pays you to walk. Once you install this app and engage in any form of physical activity, you get to earn a currency known as Lym tokens on the app.
You can easily connect the Lympho app to any fitness and health tracker application you usually use and start earning.
Another excellent feature you'll love about this app is that you get rewards for both outdoor and indoor activities. You can earn gift cards, sportswear, game tickets, and many other items with your tokens.
Yodo
Another app that pays you to walk that is similar to sweatcoin is the Yodo app. This app makes it quite easy for you to turn your fitness journey into a game and earn while keeping fit to stay healthy.
You can easily track your daily steps with this app and earn cash for being active. You can also earn more cash by inviting your friends to join the app.
Walgreens Balance Rewards
The Walgreens Balance Rewards App is perfect if you love bargains and discounts. With this program, you get to earn rewards for every mile you walk in a day.
Apart from learning and getting paid to walk on this app, you also get paid to connect to health apps and track your daily healthy activities like sleeping periods and exercise. It's also possible to check your blood pressure and blood glucose. It's pretty easy to use. All that's required is to sign up on their website and download their app to get started.
LifeCoin
LifeCoin app is just like Sweatcoin in that you get rewarded with cryptocurrencies for walking. However, this app only tracks your movements outdoors and rewards you. You can also earn rewards by joining challenges.
Once you install the LifeCoin app, you can start walking more daily to earn more as you take more steps. For example, taking 1000 steps can earn you about 11 LifeCoins.
The Evidation App
The Evidation app is a health fitness app initially known as Achievement. This app pays you for engaging in a series of physical activities ranging from walking, biking, swimming, meditation, and many others.
Furthermore, you can sync different apps to track your series of activities and can earn up to 80 or more points in a day. You also get gift cards or PayPal cash with your points.
The Evidation app has a series of health studies programs you can participate in to earn about $100 to $200 per month. An added perk to this app is that you get points when you refer your family and friends.
Paidtogo
Another app like Sweatcoin that pays you for just walking is the Paidtogo. Both free and paid versions pf the app exist, and you can opt for the free version to get cash rewards and cryptocurrencies like bitcoins as a reward for walking.
You earn a Paidtogo coin for every mile you walk. And you can use your accumulated coins to buy a PayPal cash payout in the Paidtogo Free store. There is a maximum limit of 10 coins per day for walking and running, and you can earn up to 5 coins when you invite a friend.
MapMyFitness App
The MapMyFitness app is a member of Under Armour, a family of fitness apps including MapMyFitness, MapMyRide, and MapMyRun. This app allows you to get discounts and prize entries when participating in challenges and contests.
The app syncs with other fitness tracking apps to track your steps. And with the app, you can see additional features other than your steps. For example, you get to see your pace, calories burnt, elevation, and other health data, which makes it quite different from other apps.
The Higi App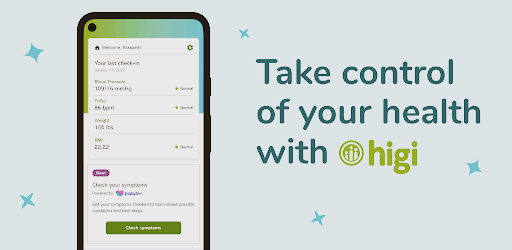 Just like the others, Higi allows you to earn while you walk. In addition, the app connects with other fitness tracker apps easily, so you can get rewards for keeping fit and staying healthy.
Generally, The Higi app tracks much more than your steps; it tracks your general health. Higi has got health tracking stations located across the U.S in different pharmacies.
You should know that the more you exercise, and check into the health stations, the more rewards you get. You don't get a bonus in cash on this app but you get sportswear and discounts when you purchase items.
Charity Miles
Charity Miles is the best paid-to-walk app for you if you would like to donate to a good cause. You get a reward for walking with Charity miles, which is then donated to charity.
Charity Miles tracks your movements while running, walking, and biking so you can earn money that's given to charity, depending on your mileage. There are different charities on the app to choose from so you can donate your reward.
Whealthy
Wealthy motivates you to achieve your fitness goals and live a healthier life by giving you rewards. There are different things you can perform to earn points on this app. For example, you can walk, run, meditate, and do abs training exercises.
The Whealthy app also sends drinking water reminders and rewards you with coins if you do. You also get soothing music to help you relax and sleep easier if you have sleeping problems.
PK Fitness
With PK Fitness, you get paid to walk, start and finish any workout or exercise you prefer. Once you install the app, you just need to tap on "Start Earning" when you start moving around or doing any healthy exercise.
When you're done with the exercises, you can end it, and the app will calculate the data based on your effort and time to reward you.
The more challenging and the more time you spend engaging in any of these physical activities, the more coins you get. And you can redeem these coins for rewards from popular brands Nike, Amazon, and many others.
StepBet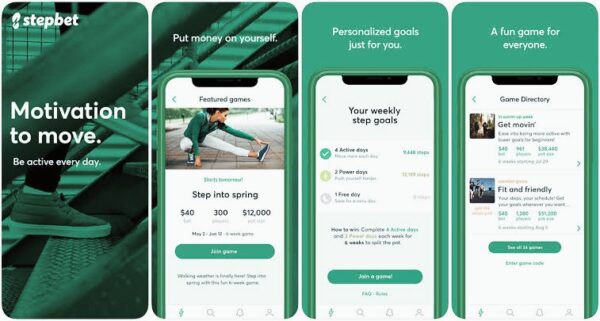 The StepBet app allows you to get paid to walk like Sweatcoin. However, the way it works is quite different from that of sweatcoin. With the StepBet app, you get to set your step goals, join a game and bet on yourself to motivate you to be physically active.
If you can achieve your goals throughout the game, you share the pot of money with other game winners.
Runtopia
Runtopia makes exercising much more fun, exciting and rewarding. With this app, you set exercise goals for walking, running, and cycling, and it encourages you to set and achieve these goals. You also get rewarded every time you meet your set goals.
Runtopia is an interactive app that features training programs, audio coaches, warm-ups, and cool-downs. The more goals and tasks you complete, the higher your Sports coins. When you've got enough sports coins, you can redeem them for discounts, PayPal cash, products, and memberships.
FitPotato
FitPotato is another app that pays to walk and exercise. The main aim of this app is to motivate you to keep fit. So you participate in weekly physical contests like running, walking, and dog walking.
Once you complete all of the fitness sessions, you get to win weekly prizes. The only drawback about this app is that it is only for iOS users, so Android users should look at other recommendations.
Optimity
Optimity is a health-rewarding app that gives you rewards for walking and staying healthy. The app's features are unique and easy to navigate through, making it easy for you to track your steps and participate in health challenges. With that, you can earn points known as gems. You can get different rewards related to lifestyle, travel, and grocery when you have enough gems.
Apart from rewarding you for walking, the app also gives you health tips to lead a healthier life and has many workout activities for you if you would like to engage in full workout sessions.
The Optimity app is also compatible with both Android and iOS and wearable devices like smartwatches that track your health status. A perfect example of this smartwatch is the Apple watch.
The Miles App
The Miles app allows you to track your miles and reward you when you walk. An added perk that comes with this app is that it does not only reward you when you walk. You also get rewards when you ride a bicycle, drive your car, or take a form of public transport.
The mileage you travel daily is recorded on this app as points. You can use these points to redeem deals and discounts from your favorite retailers and stores and future transportation.
Fit For Bucks
The Fit For Bucks app pays you for basically doing anything that makes you move, be it hiking, running, walking, or any other thing. Then, as your number of steps accumulates, the feature for redeeming your earnings pops up and helps you get any Ptype of reward.
The Fit For Bucks app also allows you to support small businesses as it turns your points into rewards from local companies. For example, some rewards you can get on this app for walking include a free cup of coffee, a free smoothie, and a free massage.
Cashwalk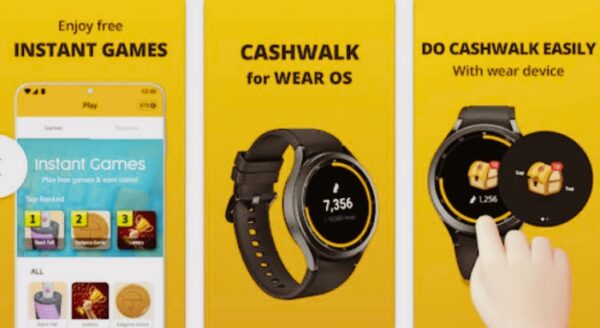 Similar to Sweatcoin, the Cashwalk app lets you count the steps you take daily and reward you. For example, you can earn on this app by walking and running, and for every 100 steps you take, you earn a coin.
The app has an in-built scratch-a-card game that you can play to earn rewards. You also get to redeem different gift cards with your point. With that, you can get Walmart, eBay, Sephora gift cards, and many more, as the app no longer offers PayPal cash rewards.
SideWalk
SideWalk app provides free guided walking tours created by locals in the area who want to share their insights and personal experience. You can install the app, create your tour after setting a profile and share your walk experience.
The Sidewalk app allows you to earn through tips and also takes a certain percentage. Walks are about 30 minutes to 2 hours long, and the more engaging the stories and insider suggestions you offer, the more your tips are likely to increase.
Paceline
Paceline is an app that rewards you for working out in general, no matter what physical activities you're involved in. So if you're a runner or any other type of athlete, you get a reward to log 150 minutes of activities on the app every week.
The app partners with some friendly brands, especially in the health and fitness industry, to provide you with freebies, gift cards, and huge discounts.
Earthmiles
Earthmiles will reward you for being healthy. The app is easy to use after you install it. All you need is to sign up to get started. Then, you can use the app to track all your fitness-related activities and rack points.
You'll need to link the Earthmiles app to another fitness app like Google fit, Apple health, and the like for it to track your activities. The only drawback with this app is that you can't redeem your points for rewards like cash or gift. Instead, you can only redeem your points for discounts and different items.
Rover
Rover is an excellent walk-and-get-paid app for pet lovers because you can make money by walking dogs once you install and create an account on this app. It's a good app and easy to get started with because, on the app, you can find dog owners in your area to make things easier for you. With that, you can earn about $20 to enjoy an exciting walk with a dog.
Step Younger
With the Step Younger app, you get rewarded for all the steps you take daily. It's very similar to Sweatcoin but allows you to travel your steps. In addition, step Younger offers exciting prizes you can get the moment you accrue enough points.
The app also grants a free Amazon gift card worth $100. Asides from tracking your steps, you can use the Step Younger app to keep track of your blood pressure, heart rate, and temperature, among other vitals.
DoorDash
DoorDash is a gig economy app that pays you for food delivery. You can set your schedules on the app and walk to deliver food to people in their homes to get the money rewards. This app will make you more money if you stay in a densely populated area.
You also get the opportunity to keep all the tips customers give you. Typically, earnings are paid out every week.
Fitfetti
Fitfetti is an app that gives you incentives for walking and engaging in physical fitness activities. Once you install this app and achieve your fitness goals, this app offers you free products and discounts.
The more goals you achieve in a week, the more your rewards will be. Unfortunately, this sweatcoin alternative app is only suitable for Apple users as it's only compatible with iOS.
FitCoin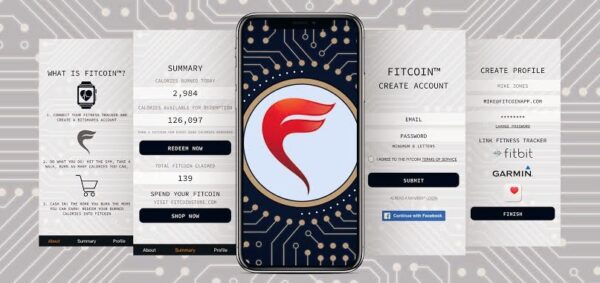 FitCoin is one app that truly pays you to get fit. You can engage in any type of physical activity you prefer, be it walking, running, cycling, working out, and many other physical activities.
You can track your activity progress with this app and sync it with other health and physical activity tracking apps.
With the FitCoin app, you get rewards with cryptocurrency, just like Sweatcoin, that you can exchange for different rewards.
Winwalk
Winwalk is another alternative to sweatcoin that pays you to walk. This free app tracks your steps and rewards you with coins. You earn coins for every 100 steps you take, and once you get enough points, you can redeem the points for different gift cards.
But with this app, you're limited to 10,000 steps every day, which can only be a downside if you walk for long hours every day. But, altogether, it still a good number of steps to take in a day to earn money.
JayWalk
JayWalk is another app that pays individuals for walking, jogging, running, and even using treadmills. You get to earn for every step you take in a day, and even while indoors, you can get rewards. In addition, jayWalk partners with local businesses and uses your location to find merchants where you can spend your points. So, it's an excellent option for you if you love supporting local businesses.
Wag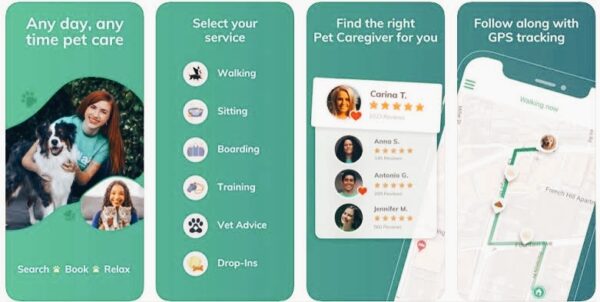 The Wag mobile app pays you to walk dogs for pet owners who aren't around or don't have the time. You can get paid up to $20 per walk. It's a fun way to get paid to walk, as cute pets will accompany you.
It's also fun to do, especially in your spare time. There are even several wag walkers in a high-demand market earning huge money. So, you can make more money if you're really dedicated.
Frequently Asked Questions On Apps Like Sweatcoin
Which App Is Better Than Sweatcoin?
There are a lot of top alternatives to Sweatcoin. Like the examples above, one is the Earthmiles app, and another is the StepBet app.
Can I Earn Crypto By Walking?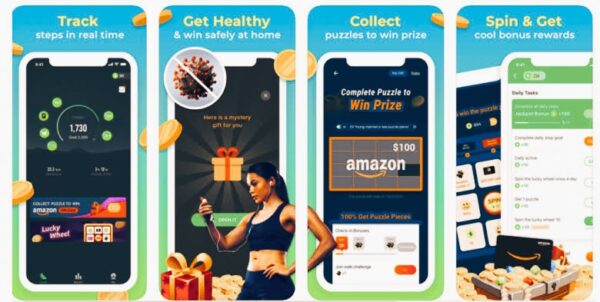 You can earn crypto by walking, as there are apps that reward users with cryptocurrencies for working. An example is Sweatcoin.
Final Words
While Sweatcoin pays you for every step you take, many other apps, like it, also pay you for the same. These apps have different reward forms; for some, you can do more exercises apart from walking to earn more.
Now that you know several alternatives to the Sweatcoin app, you can go for anyone that you prefer the most to get started with earning while walking like you usually do.