With the exponential growth in technology, internet phone numbers are now a thing. With that, you can get a phone number to help you start making and receiving calls and texts anywhere you're without being linked to a specific device.
Internet phone numbers are also helpful as they are affordable compared to conventional phone numbers. In addition, it helps you maintain a level of privacy you can't get while using its counterpart.
There are numerous providers from which you can get internet phone numbers without worrying about setup fees and cancellation costs, as most don't have contracts.
So if you're interested in getting an internet phone number for its flexibility and ease of use, there are more than 21 ways to get an internet phone number, and in this article, you will be reading about some of these ways.
How To Get A Phone Number Without A Phone
You can now get a phone number without a phone using Voice over Internet Protocol (VoIP) providers. The several VoIP apps available give you actual phone numbers to make and receive calls and texts. These apps include the Google Voice app, TextNow App, TextFree app, Hushed app, and YouMail app.
These apps are compatible with most devices, so you can install any of them to get a phone number without a phone.
You should know that some of these VoIP providers can take the phone number away from you if you don't use it.
Virtual Phone Number Free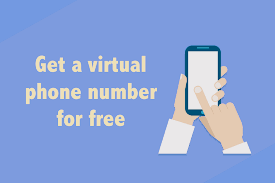 You can get a virtual number when you sign up for service through a Voice over Internet Protocol (VoIP) or VoIP provider.
Using programs like eVoice, Google Voice, Phone.com, MightyCall, and Dingtone, you can obtain virtual phone numbers through certain free services.
How Do I Get A Google Number?
Getting a Google number is easy if you've got both a Google account and a conventional phone number. The steps involved include:
Visit the Google voice site.
Sign in to your Google account.
Review and accept the terms of service.
Enter the area code or the city you desire on the search bar to search for available numbers and select beside the number you want from the list.
Click on "verify" and input the phone number you want to link, then click "Send code."
Google then sends you a text message with your verification code, which you input and select "verify" again.
Lastly, click "Finish," and your Google voice number is ready to make calls and texts.
15 Ways To Get An Internet Phone Number
Below, we'll look at 15 ways to get an internet phone numbers.
1.Callcentric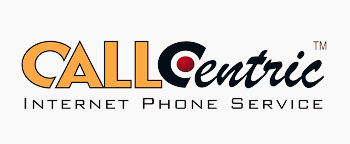 Callcentric is an internet phone system designed for users to enjoy full phone service over the internet. With callcentric, you get your unique internet phone number to call other call-centric users in any part of the world for free.
You can also make conventional international phone calls for a very affordable rate because it uses VoIP technology.
Some of the perks of using callcentric are features like the "Do Not Disturb" feature that redirects your incoming calls to voicemail or to a message center that informs the caller that you're unavailable to pick up the call at the moment.
Callcentric's Free Directory Assistance helps you find the contact of any individual, organization, or company in the U.S. Its speed dial and last number redial features are also part of the service's perks.
Both free and premium programs are available. You can make free, limitless calls to Callcentric numbers and other VoIP networks when you subscribe to its subscription plan. You will be charged per minute for each call you make when you use a pay-per-call plan. This rate varies by state and offers other budget-friendly plans.
2.Hushed
Hushed is one service that offers burner phone numbers and disposable phone numbers for one-time uses. The service allows users to have more than one internet phone number and is available for Android and iOS users. It's also fully featured with customized voicemail, auto-responding, and call-forwarding features.
Hushed has pay-as-you-go international plans that start at $4.99 and prepaid plans that start at $1.99 monthly. This plan offers bundled minutes and texts for local usage and allows you to make international calls.
Hushed's unlimited subscriptions start at $3.99 monthly, allowing you to enjoy unlimited local phone calls and texts with international calls at affordable rates.
3.Phone.com
With Phone.com, you get unique internet phone numbers ranging from local, international, and custom phone numbers to calls and texts over the internet. In addition, the service offers flexible plans and pricing to provide budget-friendly VoIP services.
You can easily access your account on devices such as smartphones and laptops. In addition, its H.D. voice control doesn't leave out any essential information, so your communication over the phone is extremely clear.
Irrespective of your plan, it's pretty easy to set up and user-friendly. You enjoy equal access to standard features like voicemail, email, and video calls. You can also customize and schedule however you want to receive your calls.
Pricing of plans starts at $14.99 per month, and you get a 20% discount if you make a yearly payment. It also has a 30-day 100% money-back guarantee.
4.Ring Central
Another way individuals and businesses can get internet phone numbers is RingCentral. It's a cloud-based phone system that makes phone calls, messages, and video conferencing calls through a user-friendly platform.
It is a fully-featured service and works well with other tools to provide individuals and businesses with everything they need to stay connected over the internet.
RingCentral MVP is available through four plans with prices ranging from $19.99 to $49.99 monthly, and all of them include a list of call management features ranging from screening, answering, and forwarding to flipping and parking.
Although there's unlimited customer support for Standard, Premium, and Ultimate subscribers, Essential subscribers with the lowest pricing plan don't enjoy this perk.
5.Grasshopper
You can get and enjoy the perks of having an internet phone number with Grasshopper. The service is an incredible VoIP provider with affordable plans and good features.
Installing the software will enable you to use your devices to make phone calls over the internet. You receive an internet phone number with unlimited calls and messages, virtual fax, voicemail transcription, call management, and personalized greetings regardless of your pricing plan.
Its customer service staff responds quickly. Start with their free trial, and choose from a variety of easy-to-select plans. You can get started with $26 per month, or you can choose a plan with the user requirements and price that you prefer. Annual payments are also discounted.
6.eVoice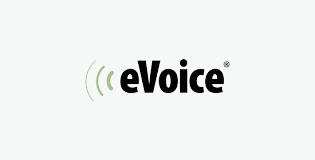 eVoice equips individuals, entrepreneurs, startups, and businesses with a Quality and affordable internet phone system. It comes with robust features to assist you in answering and routing calls.
Its features include automated routing, attendants, call notifications, scheduling, Two-way audio & video call, and remote access. You also get several voicemail options, including transcription. It has a 30-day free trial available, and no contract is required with eVoice. However, all your plans are charged every month.
The custom plan price depends on your requirements but starts from $12.99, and you can enjoy the services of eVoice.
7.MightyCall
MightyCall is another VoIP that provides internet phone numbers for individuals and businesses. It is compatible with desktops, and smartphones, so you can make and receive calls and texts wherever you're. With MightyCall, you can customize your greetings, screen, record, and forward your calls. It also has an auto attendant, not an interactive voice response, and for the business, you can add extra users at no additional cost and make conference calls.
You can start with a 7-day free trial and no contract, so you can cancel out or change your plans whenever you desire. For $24/ month, two users get two numbers with 1000 minutes and 1000 texts; for $45/month, three users get two numbers and unlimited calls and texts.
8.Freedom Voice
With freedom voice, you get internet phone numbers with many great features at an affordable price. In addition, you get to make and receive calls on this Freedom voice internet phone number on multiple devices.
FreedomVoice has unlimited voicemail storage, a dedicated toll-free auto attendant, integrated virtual fax, call reports, and text notifications. It also has numerous call functions. With these features, you can screen, forward, hold, transfer and announce calls.
Once you sign up and install the app, you get up to 10 extensions. So, you can answer your calls from anywhere. And you can get started with a 30-day free trial to see if it's perfect for you.
FreedomVoice has three different plans.
There's the Start plan for $9.95/mo for 400 minutes, the Edge plan for $19.95/mo for 1200 minutes, and the Max plan for $29.95/mo for unlimited minutes.
9.Ring4
Ring4 is an internet phone system that works on any device. With Ring4 app internet phone numbers, you can text, call and receive voicemail. In addition, the system features a call recording and video conference that allows you to manage phone lines over the internet as seamlessly as you manage your emails.
You can screen calls and customize your voicemail greetings. In addition, FreedomVoice offers a dial pad and contact list and has a free and paid plan.
With all its paid plans, you get multiple phone numbers, unlimited national calls and texts, voicemail, transcripts, call recording, and video conferencing.
FreedomVoice has premium 24/7 customer support and it's compatible with both Android and iOS devices. You can get started with a free 7-day trial. It has an Individual plan for $9.99/mo per number and a Business plan for $9.99/mo per number.
10.Google Voice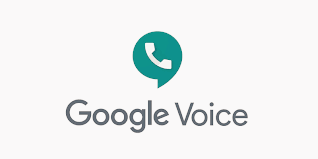 GoogleVoice is another cloud-based phone system that provides users with internet phone numbers to make and receive calls and texts and get free voicemail services.
It's very easy to start since you probably already have a Google account. In addition, the system is compatible with all devices, and you can quickly sync your devices to access your account anytime and anywhere.
You can use it for both personal and business purposes. Unfortunately, it does not have a free trial period, but it has a free and paid version that you can enjoy for $10 a month.
You should know, however, that it's only available in the U.S. and can only be used to call and text Canada and U.S. numbers for free.
11.ConXhub
This is a user-friendly internet phone system designed especially for businesses. With perks like multiple numbers, disaster recovery, unlimited profiles, an employee directory, and an active phone directory, you get a more innovative phone system solution for your business.
It also has numerous call functions like call recording X,q, call routing, call monitoring, call logging, and many others. The system also offers quality H.D. calls to anywhere in the world with toll-free, local, or international numbers depending on your choice.
Its pricing plans depend on the service you want, and it has a 7-day free trial and a 100% money-back guarantee.
12.Sideline
If you want an internet phone number, Sideline will provide one. It gives you a phone number to organize and streamline your calls, texts, and voicemails, and with a free 7-day trial, you can get a feel to decide if it's good for you.
Sideline allows you to select local area codes, search for unique numbers and have automated transcriptions. In addition, it is budget-friendly and gives the ability to enjoy unlimited calls, and text services in the U.S.
You can go for the monthly plan for $9.99 or the 6-month plan for $49.99, or, if you prefer, the 12-month plan for $99.9.
13.Line2
Line2 is another VoIP with a simple setup and quality coverage for communication anywhere in the world. It's easy to use and has a 30-day money-back guarantee.
Line2 has three different pricing plans; starting with a Starter plan for $19.99/mo, you get a local or toll-free number with unlimited calls, texts, and basic call recording.
The Growth plan is $24.99/mo with everything in the starter plan and additions like an auto attendant and call scheduler. At the same time, the Business plan is for $24.99/mo with everything in the growth plan and additional features like call recording, advanced reporting, and voicemail transcription.
However, if you want an internet phone system with more advanced features, you might want to pick another recommendation.
14.Telos
This mobile application gives you a phone number for free to make unlimited calls and send texts and pictures, all for free. It is a free service with options to call other Telo users, and you can also make calls to those who don't use the app.
A remarkable feature of Telos is its free text which comes with a typing indicator, read recipients, and read notifications. The telo app works on iOS and Android devices and has responsive online support. It also supports call recording, call forwarding, and conference.
Making international calls using this app is relatively low-priced and almost nearly free. However, for international texts and calls, you will pay a fee.
15.iPlum
This VoIP application gives you a phone number to receive calls and texts over the internet. In addition, the application allows you to enjoy H.D. calling seamlessly and redirects phone calls to voicemail when you're not available.
Besides individuals, businesses can also use and enjoy the features it offers, like its auto text reply and text signatures, and auto attendant with virtual extension, all at no extra cost.
iPlum has a contact management system, activity dashboard, and notifications. You can also record calls and block spam with it. Its pricing plan starts at $11.9/mo, and you can get a 25% discount on annual payments.
Frequently Asked Questions On Getting Internet Phone Numbers
Below are some FAQs you'll mostly find on different internet forums about getting internet phone numbers.
I'll advise you to continue reading to find answers to those questions.
What is a Google phone number?
A Google phone number is a phone number that is given to you when you set up a Google voice account and can be used across smartphones and the web to make and receive calls anywhere. It's usually free to get a Google phone number for personal use.
How do I get a Gmail phone number?
You can get a Gmail phone number by signing up for Google voice on its website and following the onscreen instructions. Or better still, you can follow the previously mentioned steps in this article to get a Gmail phone number to stay in contact with your family and friends over the internet through calls, texts, and voicemails.
Can I create a Google phone number?
Yes, you can create a Google phone number so long as you have a Google account and an existing phone number.
How can I get a WhatsApp virtual number?
The best way you can get a WhatsApp virtual number is to use apps that allow you to create virtual numbers.
Apps like TextNow, Grasshopper, Burner, Phone.com, and Nextiva allow you to create virtual numbers to use on WhatsApp.
Final Thoughts
Internet phone numbers are very flexible, and since they're not tied to a particular phone or device, many individuals and businesses have taken a liking to them.
It also helps that they're straightforward and cost-effective, so if you're interested in getting one, we've listed several ways you can do this above. You can hop on the internet phone number train and enjoy the affordability and flexibility that comes with it.