Some of the links in this article are "affiliate links", a link with a special tracking code. This means if you click on an affiliate link and purchase the item, we will receive an affiliate commission.
The price of the item is the same whether it is an affiliate link or not. Regardless, we only recommend products or services we believe will add value to our readers.
By using the affiliate links, you are helping support our Website, and we genuinely appreciate your support.
Last updated Mar. 12, 2023 by Benedict Osas
Bills won't pay themselves, and debts will keep accumulating interest till you pay them off, so earning extra income on the side of your main source of income isn't a bad idea. To cater to certain expenses or even to save some cash, there are several ways to make $100 a day.
While some of the methods in this article require you to have certain skill sets, others don't require many skills. But, if you give any of these methods a little of your spare time in a day, you won't find making over $100 in a day difficult. Instead, it would help if you continue reading to discover up to 15 real ways to make $100 daily.
Make $100 A Day Online.
If you're looking for ways to make $100 a day online to cover certain expenses, pay off debts or save, there are certain things you can do.
You can sell products online, complete surveys, participate in research studies, and teach English online. You can also continue reading to discover more ways to achieve this task. Who knows, you just might find one that clicks for you.
How Do I Make Quick Cash?
You can make quick cash by monetizing your social media presence if you have a relatively massive number of followers. In addition, if you have any in-demand skills like copywriting, graphic designing, programming skills, and others, you can also apply for freelance jobs online to make money online quickly.
How Can I Make Money While Asleep?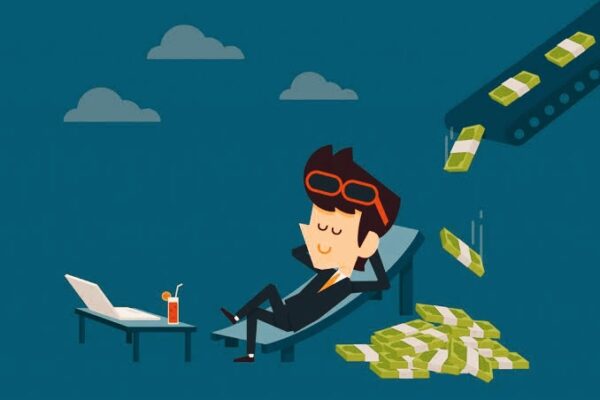 There are ways you can earn money passively. For example, you can create images, sounds, videos, and the like in your spare time to earn money passively. Then, websites, advertisers, and a lot of businesses will pay good cash for your content when you upload them onto stock library sites, and you get paid royalties as you get downloads.
In addition, if you enjoy writing, you can write an ebook to make money even while you sleep. What's more? If you're an app developer or have an idea for an app, you can create and develop one to earn money passively.
How Can I Get $1000 Right Now?
You can get $1000 right now if you pick up side hustles to boost your income. Some side hustles you can start to make money include:
Starting a blog.
Starting a YouTube channel.
Selling products on Etsy.
Starting a Podcast.
With time and hard work, most of these side hustles can make you huge money that you can live off without doing anything extra.
How To Make $1000 Quick Today?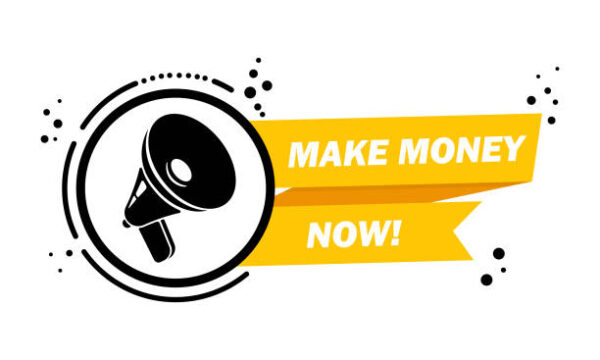 If, for any reason, be it to go on vacation or even for medical and educational trips, and you need to make $1000 quickly today, there are certain things you can do to earn it. One is by doing freelance work online. Many companies, individuals, and businesses need someone to get simple tasks done for them. While some need someone to edit videos, others need writers, web designers, graphic designers, and the like.
You can apply for freelancing jobs online to make big money if you've got any of these skill sets. Another way you can quickly earn $1000 is to start an online business. You can either create an eCommerce store to start selling profitable and in-demand physical products or sell lucrative digital products.
15 Real Ways To Make $100 In A Day
Listed below are 15 ways you can earn up to 100 dollars daily. And with some of them, you can even earn more than that. These ways include:
Sell Products Online
One authentic way to make $100 in a day is to sell stuff. If you've got an idea, you can create digital products that you can sell online to earn money. On the other hand, you can also sell physical products to make up for more than $100 a day.
Before getting into selling stuff, ensure there's a demand for the physical or digital product you're about to start selling to avoid being on the losing side. Once you know there's demand for the product, you should plan to get enough products to meet the market, so you don't get more customers than the products you have.
After all these, you set your price tag to ensure you're making good profits. Then you can sell on any online e-commerce platform or through Amazon FBA.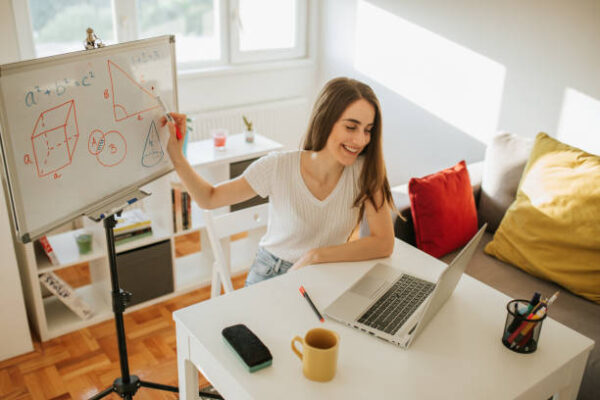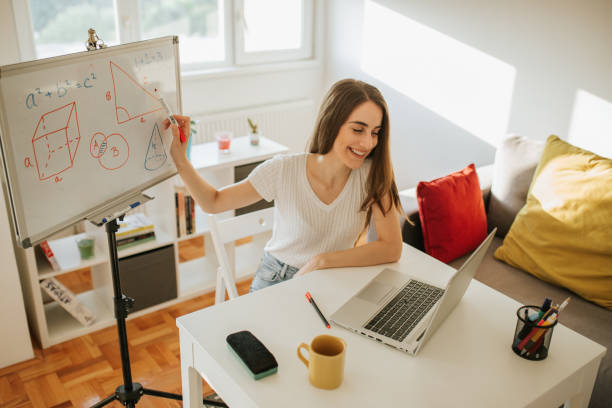 Another legit way to earn $100 in a day is by tutoring online. This is perfect for you if you love education and would love to teach others what you know. These different online tutoring websites connect you with students, so you don't have to worry about looking for students with your limited social network.
You will need a minimum of a high school diploma or GED to become a tutor online. You should also know and understand your area of specialization to easily determine the content area you're capable of handling. It would be best if you had your PC and a good internet connection.
You earn per hour spent tutoring and can get $100 tutoring a few hours in a day. But you should also know that these online tutoring sites charge a percentage of your earnings.
Deliver Groceries
If you have flexible work hours and are looking to make $100 in a day, you can opt for apps like InstaCart to get paid for shopping and delivering groceries in your spare hours. With InstaCart, you will need a registered vehicle and insurance to make grocery deliveries. If you have those two, all you need to do is fill up the application form using the app or website, get a conditional offer, and authorize a background check to get started.
Once you clear the background check, you can start accepting orders on the app, and the app will show you an estimate of your earnings. Then, after shopping for the groceries, you deliver them to the owners and get paid.
The amount of your earnings depends on factors like location, driving distance, several orders you complete, and the effort required. With InstaCart, you get to keep all the tips you earn.
Another app that pays you for shopping and making deliveries is Postmates. It works similarly to InstaCart, and both apps allow you to set your work hours so that you can earn money in your free time.
Proofreading
If you're the type that's passionate about writing and has an excellent eye for picking out grammatical errors, then proofreading might be the real way for you to earn $100 a day. As a proofreader, you're responsible for detecting and correcting grammatical errors, punctuation, spelling, and other errors in written content.
If you've got the skill sets to become one, several websites like Scribbr and Scribendi need proofreading professionals to assist them with their clients' content.
You can earn anywhere from $15 to $40 per hour for proofreading documents and learning about a wide variety of exciting topics from the comfort of your home. But, of course, there are also other factors that your earnings depend on. They range from experience level to the difficulty of the project and others.
Working as a proofreader, you can earn up to $100 or more by signing up on numerous sites to get jobs and work anytime you like and anywhere with your computer and fast internet.
Food Deliveries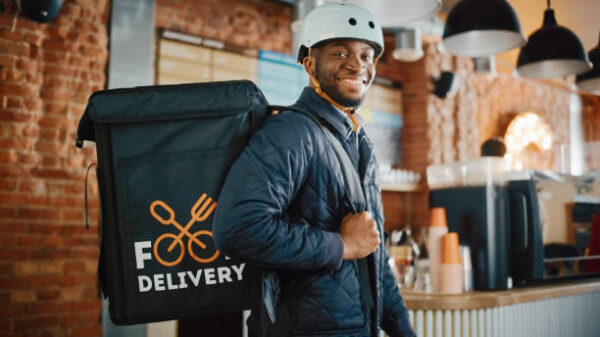 The online food delivery industry is expanding, and you can earn extra income using your car or bike for food deliveries. Using the UberEats app, you can register to become a delivery driver and submit your documents, after which they carry out a background check on you. And after you've done that, you will get a confirmation mail when you're cleared so you can start taking food delivery requests.
You can earn up to $15 per hour delivering food using this app. You can also use the DoorDash app for online food delivery gigs. The process to become a dasher is the same as that of a delivery driver on UberEats.
With the DoorDash app, you connect to restaurants in your locality so you can deliver food for money when a customer orders. With all these, you can earn anywhere from $13 to $20 per hour for food deliveries.
Participating in research studies is one of the easiest and most authentic ways to make $100 in a day online without prior experience or skill set. Different companies design research studies for you to share your opinions, answering certain questions to help companies and brands improve their products and services.
Although you don't need to be a professional to join focus groups, you'll need to meet specific criteria set by the researcher to participate in the studies to be able to gather the necessary information required.
Companies are always looking for qualified individuals to join their research study, and one is User Interviews.
This company recruits people to provide qualified research correspondence for those who need it. The study has various interesting topics, including technology, food, music, social media, transportation, software, and others. And you can get paid up to $75 for 30 minutes of study. Another company is Respondent.io. The company is mostly looking for students, parents, and Industry professionals. And it pays up to $80 to $250 for research.
Become A Mystery Shopper
You can also become a mystery shopper to earn extra cash, free restaurant meals, and products. It's a highly flexible money-making opportunity, and numerous job opportunities are available for mystery shoppers as many companies are tied to mystery shopping platforms.
Your work as a mystery shopper is to anonymously visit businesses to check if they're meeting specific standards in terms of customer service, cleanliness, ambiance, and other things.
Your job duties may vary as a mystery shopper, as sometimes you might be required to visit a grocery store, a clothing store, or a restaurant. But most times, you're given a list of questions to ask, including; what to buy, what pictures to take, what to watch out for, and a written report of your findings.
Mystery shopping could also be in the form of mobile or email.
You just call up or email the store and ask questions to assess things, then record answers.
You can earn up to $900 weekly as a mystery shopper. Some mystery shopping companies you can work for are our Field Agent, ShopKick, and Best Mark.
Freelance Your Skill Online
One of the most accessible means you can also make $100 within a day is freelancing your skills. You don't need all the certificates in the world to become a high-earning freelancer. All you need is an in-demand set of skills you can offer clients to earn money.
So, whether it's programming skills, writing, graphic designing, data entry, or video editing skills you have, you can freelance online on apps like Fiverr, Upwork, and websites to earn up to $100 per day. And if you don't have a skill you can freelance with at the moment, it's never too late to learn one. You can take paid courses and earn certifications to provide you with the credibility you need to gain clients' trust and make more money.
Take Paid Surveys
Another real way to make $100 daily online is by taking online surveys. One of the legit and high-earning paid survey sites you can sign up for is Swagbucks.
Companies and brands are always on the lookout for opinions from people to develop new products and improve on existing products and services. They bank on survey companies like Swagbucks and Survey Junkie for market research. You can register with these companies to earn something on the side while answering questions on a variety of topics. Asides from getting paid after completing surveys, some of these sites also offer cashback on products and services.
Pet Sitting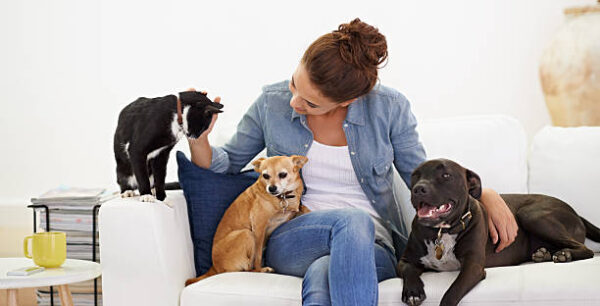 A good way for pet lovers to earn $100 per day is by pet sitting. If you can give the attention and love pets require, you can sign up on websites and apps that allow you to get paid. In addition, pet sitting will enable you to set a convenient schedule time for you and your pay.
Depending on the kind of job, you might end up with a pet sitting in your home or the owner's place. All you need to do is take care, feed and play with the pets and earn up to $40 per hour. If you don't have enough time to look after dogs, you can opt for dog walking.
If you're interested in pet sitting, you can register on the Rover app, as the app offers dog boarding, dog walking, and dog daycare services for pet owners. So you can use the services you are interested in providing to your clients.
Pick up Odd Jobs On TaskRabbit
Installing, registering as a Tasker, and completing tasks on TaskRabbit is also a way for you to make $100 in a day online. There are many odd jobs in dozens of fields you can get on this app ranging from cleaning, repairs, errands, furniture assembling, and many other things.
You don't need to be a professional to offer any service on this app. All you need is a personal experience and the ability to carry out odd tasks. Once you create an account, you must pass through the background and ID checks to be eligible for tasks on this app.
Using this app, you connect to those needing your assistance in the locality and get the job done. Hourly rates on this app vary as you get to set your price and may even get little tips at times.
Sell Photos Online
Whether you enjoy taking pictures in your leisure time or are a professional photographer, you can sell all your photos online to make $100 or even more in a day. It doesn't matter if you're using a digital or smartphone camera; there are different ways to monetize the pictures you take.
You can use any of the numerous photo editing software available in the app store to edit your pictures and perfect your skills to start making money with the images you take.
You can sell your photos through a stock site where you upload a picture once and sell it forever, as you get paid as long as people keep downloading the images. Some of the websites where you can sell photos include Shutterstock and iStock.
Rent Your Spare Room or Storage Space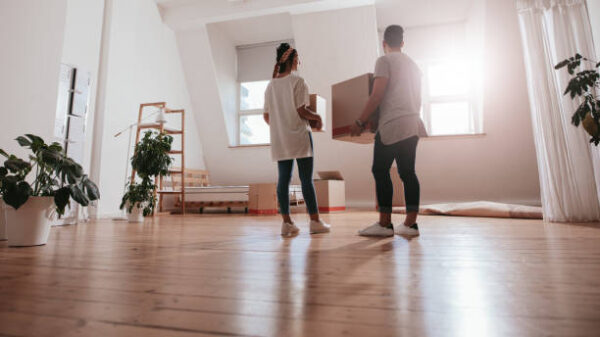 There's no reason to have a spare room or storage space and not make money with it. Instead of wasting away the free space in your house, you can rent it out to earn extra income on the side. Depending on your location and the type of space available for rent, you can earn as much as $100 per night when you list your spare bedroom on Airbnb. Asides from Airbnb, you can list your spare storage space, basement, attic, or garage on Neighbor. Using these companies, you get to set the rates on the assets you're renting out.
Wherever you list your spare space, make sure your space has nice decor and do well to post well-lit pictures to easily attract potential customers so you can easily make more money.
Become A Rideshare Driver
If you don't mind driving people around, you can become a Rideshare driver to make even more than $100 daily. A lot of people prefer using Uber and Lyft as a mode of public transportation, so there are a lot of customers to make it easy for you to make money.
To become a Rideshare driver, you need good driving skills, a nice car, and the appropriate auto-documentation. Then, once you pass through the background check and your vehicle meets the requirements, your application gets approved, and you can start driving people around in your spare time for money.
The most lucrative period for a Rideshare share driver is weekends, late nights, and after work hours, and during this period, you can earn as much as $25 or even more per hour.
Start A YouTube Channel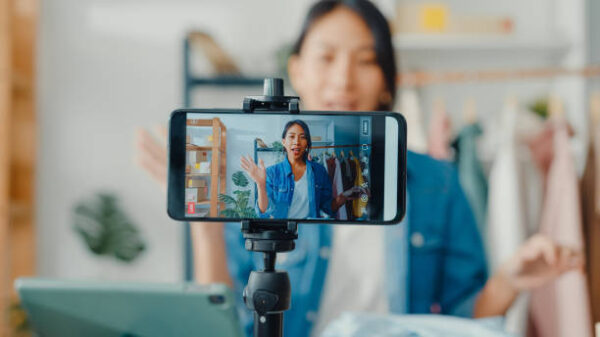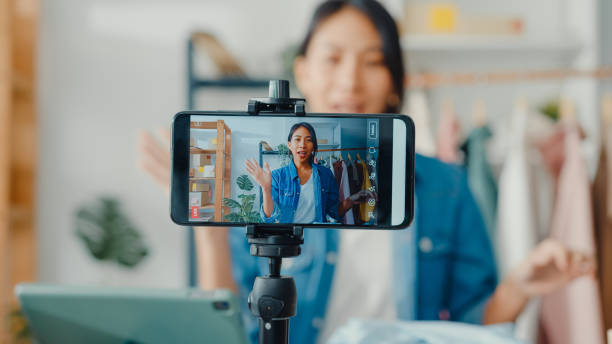 You can make money by building an audience on the social platform known as YouTube, and this is by creating content in a niche you're interested in, be it fashion, beauty, technology, or finance.
To garner a lot of subscribers and views, you've got to ensure that making videos with valuable content and excellent quality is a top priority. Then, with consistency, you will be able to build an audience that will keep coming back to your channel and, over time, get a vast subscriber base.
With a minimum of one thousand subscribers and four thousand hours of watch time, you will be able to qualify for YouTube monetization and start earning money with your channel. You can also make up to $100 and more with your channel through paid sponsorships, affiliate marketing, and selling merchandise.
Some Frequently Asked Questions On 15 Real Ways To Make $100 in a day.
Questions related to this topic that people often ask are answered below.
How Can I Earn $200 Right Now?
If you're looking to earn $200 right now, you can launch your website now and make money by posting ads, including affiliate links and sponsored posts. Another legit way is to freelance any skill you possess on freelance job sites and apps.
How Can I Make Money Fast Overnight?
It's not easy to make money fast overnight, but it's possible. For example, you can work online from home with reputable brands like Amazon and Google or build your online presence and monetize your social media.
So, What Say You?
As you've read in the article, there are a lot of legit ways for you to make $100 in a day. You just have to read through them to pick the ones you're interested in doing. While some need certain skills and experience, others don't need any.
You can pick one or two to make extra cash anytime you have the time, and there are also some options you can combine when you've got long hours to spare, even to earn much more than planned.